who blogs at Dirigo Blue and Kennebec Blues
and has been misrepresented by Olympia Snowe for years and years.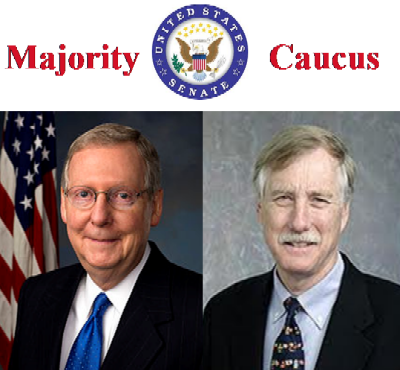 Two types of commitment are competing for Senate representation from Maine, convenience and conviction.
Re-electing President Barack Obama is essential to all of us who care that a fair economic recovery continue, want hard fought for initial health care reforms to continue, and know that reasonably addressing this country's budget concerns include returning to progressive taxation of wealth.
A Republican President with Republican allies in Congress would thwart the progress that has been made. Re-electing the President but not giving him allies in Congress will equally endanger the ability to move forward on his agenda. These considerations confront us in Maine's race for United States Senator.
If those of us who believe in the President's direction heading into the future do not give him close allies, we will be diluting his ability to effectively deliver reform. In Maine, Angus King has said a few fine things about President Obama and appears to support his re-election. But would King be a strong ally?
Two items seem to be valid predictors of how much of an ally King might be if elected.
First is the caucus dance that he is performing. If he truly means what he says about not knowing who he might caucus with or would perhaps choose to caucus with whoever is in the majority, then he would be a pretty undependable ally at best. Above all, we don't need to send to Washington a potential ally of Mitch McConnell, even if the chance appears to be slight.
Second is Angus King's position to continue the Bush tax cuts for wealthy individuals and rich corporations. This is diametrically counter to the President's central push to correct long-standing inequity in taxation and to put the country's finances on a more reasonable and stable revenue footing. If King cannot be President Obama's ally on such a core fairness issue, how can we expect him to act on other vital matters?
The President made every effort to build alliances with his opposition in Congress. In Maine we watched as our own Senator Snowe, pursued as a potential ally, drastically weakened health care reform in committee, voted for her diluted results in committee, and then flipped to vote against the law on the full Senate floor. Do we want another guessing game unpredictable Senator that has to be cajoled and begged for reasoned support or a strong ally of President Obama?
Angus King would not be a dependable ally of President Barack Obama; he seems to be mostly concerned with seeing which way the wind blows first. The caucus dance and gimmicks like tying the Bush tax cuts to GDP or the unemployment rate due to a belief in trickle down economics demonstrate at best that he might be an occasional ally of convenience.
President Obama will win Maine in November. Cynthia Dill would be a strong ally for his agenda and would caucus with his party in support of it; she would be an ally of conviction.