Welcome to Top Comments tonight, for our Debate Watch Party! I was not interested in writing an essay tonight, and I suspect most Kossacks aren't that interested in reading an essay tonight. My night is all about the debate, watching our champion against ... their candidate. I am deeply impressed with how important this campaign is for the success of all of our down-ticket candidates, as well. I'm looking forward to a big night!
But First, A Word From Our Sponsor:
Top Comments recognizes the previous day's Top Mojo and strives to promote each day's outstanding comments through nominations made by Kossacks like you. Please send comments (before 9:30pm ET) by email to topcomments@gmail.com or by our KosMail message board. Just click on the Spinning Top to make a submission. Look for the Spinning Top to pop up in diaries around Daily Kos.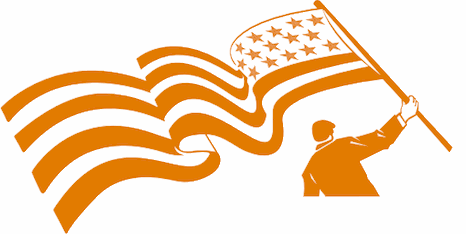 Make sure that you include the direct link to the comment (the URL), which is available by clicking on that comment's date/time. Please let us know your Daily Kos user name if you use email so we can credit you properly. If you send a writeup with the link, we can include that as well. The diarist reserves the right to edit all content.
Please come in. You're invited to make yourself at home! Join us beneath the kos-doodle...
Please note: Here at TC we'll be here all evening, pulling for the President. We invite your participation and your engagement in the comments to the extent you wish to participate. If you are good at multi-tasking, by all means, let 're rip! If you feel you need to focus all of your attention on the debate, sending the President your support and well-wishes and positive energy, by all means do that! Without compromise, without fear of criticism! Do this however it suits you best!
Thank you for visiting tonight!

 On to tonight's comments! Very graciously compiled by multitasking brillig! (Please tip her if she stops in!)
---
Brillig's ObDisclaimer:
The decision to publish each nomination lies with the evening's Diarist and/or Comment Formatter. My evenings at the helm, I try reeeeallllyy hard to publish everything
without
regard to content. I really do, even when I disagree personally with any given nomination. "TopCommentness" lies in the eyes of the nominator and of you, the reader - I leave the decision to you. I do
not
publish self-nominations (ie your own comments) and if I ruled the world, we'd all build community, supporting and uplifting instead of tearing our fellow Kossacks down.
From Tamar:

A real "snap!" comment by Crystal Eyes. Perfectly tuned.
From ColoTim:

This by eXtina is the entry I wish to nominate, but to do it real justice you should take DrTerwilliker's comment before it and then this one. Just glad I wasn't drinking anything.
From blue aardvark:

In Kos' diary about re-introducing Romney, Gooserock shows how meta memes can suddenly turn against their friends and become enememes!
From voracious and Railfan:

I was just innocently sipping coffee when I clicked on llbear's response to my snarky reference to Ryan math. I can't stop laughing.
From EddieC:

In the fun views Swing State Babies by mjbleo is mjbleo's reply You are absolutely correct in your assessment, showing Romney having no fun at all.
From Cedwyn:

Debate fun, by Publius Cornelius Tacitus.
From tonight's host:


This comment by Trix really skewers Todd Akin!
---
Top Mojo for yesterday, October 2nd, first comments and tip jars excluded. Thank you
mik
for the mojo magic!
1) I'll never forgive him for participating by Puddytat — 203
2) He graduated from MSU - Making Shit Up. nt by Bob Love — 195
3) Bachmann is Queen of Something by JekyllnHyde — 192
4) All of the recent chatter by clarknyc — 191
5) Give your mama a hug from me! n/t by JeffW — 190
6) Voters will give Obama benefit of the doubt. by jeepdad — 178
7) I think they should do the operation based on by blue aardvark — 146
8) Ann Romney, let me tell you what is hard by Im a frayed knot — 145
9) he was hired... by tung sol — 138
10) Mittens: "What, No Empty Chair?" by JekyllnHyde — 132
11) Ju-Jitsu this ... make it impossible to impeach by Ptolemy — 125
12) I'll never forgive him for accepting MTP gig by kamarvt — 104
13) Well, Anne, by slackjawedlackey — 104
14) I am so happy the Obama team by gchaucer2 — 103
15) NBC has a problem alright. by sjburnman — 99
16) Having known Vile Rat... by KiTA — 94
17) David Gregory represents a great problem in our by elwior — 94
18) I would add a third point, by Aunt Martha — 94
19) Mamas Rock! by MidwestTreeHugger — 92
20) And he began with the nonsense about by elwior — 91
21) republicans wanted us to just start killing them by BoiseBlue — 91
22) Introspection.. by slackjawedlackey — 89
23) He (Powell) was on The Ed Show last night by Barbie02360 — 88
24) Mitt's advice: "Borrow money off your parents" by MichiJayJay — 87
25) I hope mama talks her friends into voting for by Mr SeeMore — 86
26) Not a surprise really by Shawn Russell — 83
27) Does anyone know what the latest poll numbers by mindara — 82
28) Thank you by it really is that important — 81
29) Ever seen a summer sunset in Colorado? by Sun dog — 81
30) Agreed. by angry marmot — 81
---
Top Pictures for yesterday, October 2nd. Click any image to be taken to the full comment. Thank you
jotter
for the image magic!