The three R's: Republican, Reactionaries, Racism
Commentary by Black Kos Editor Denise Oliver-Velez
My alphabet soup is full of r's this week—right-wing, Rove, Romney, Ryan, religion, Rushbo, Ronald Regan, repression (as in voter repression) race card...
(Guess I should dust off my favorites—radical, revolutionary and roses, so that R doesn't get a bad name)
I do a google news search for "racism" almost daily, and sometimes find stories that are ignored by much of the TM. Thankfully Arkansas bloggers have been paying attention.
While most of us are focused on the national political races right now, I am reminded that politics is local, and the road to seats in the House, and even the Senate usually start with holding state office.
So take a trip with me to the state of Arkansas.
Arkansas Republicans' comments on slavery, Muslims stir controversy
By Suzi Parker
LITTLE ROCK, Ark | Sat Oct 6, 2012 7:51pm EDT
(Reuters) - Republicans in Arkansas are struggling to get past the controversy generated by a state lawmaker who wrote that slavery might have benefited blacks and a candidate who has advocated expelling Muslims from the United States.
The Republican politicians' comments have been roundly criticized and have created an opportunity for Democrats ahead of the November 6 election. Arkansas has a Democratic governor but has voted Republican in the past three presidential elections.
The article focuses on two Republicans who are running for state office. One, Charles Fuqua is running against an incumbent, the other Jon Hubbard is a challenger.
Both are in the local news for racism, and Republican's are doing the "distance themselves" dance. But not withdrawing funding.
A hat tip to local Democrats unearthing this stuff.

In his self-published 2009 book titled "Letters to the Editor: Confessions of a Frustrated Conservative," state Representative Jon Hubbard of Jonesboro, Arkansas, writes that "the institution of slavery that the black race has long believed to be an abomination upon its people may actually have been a blessing in disguise."
Hubbard, a retired teacher and Vietnam veteran who was elected to the statehouse in 2010, also wrote, "Wouldn't life for blacks in America today be more enjoyable and successful if they would only learn to appreciate the value of a good education?"
His book also says that blacks "are likely much better than they ever would have enjoyed living in sub-Saharan Africa."
Hmmm. Shades of
Pat Buchanan's
"America has been the best country on earth for black folks. It was here that 600,000 black people, brought from Africa in slave ships, grew into a community of 40 million, were introduced to Christian salvation, and reached the greatest levels of freedom and prosperity blacks have ever known."
Okay. Let's stop right here. Add another R. Reconstruction.
This country was flooded with images of "Happy Darkies". The best-selling series of Currier and Ives prints was the "Darktown series".
Who would think that in the year 2012 that politicians would still be peddling snake oil about "slavery was good" for us black folks?
Now for the "religion" letter R. The other Arkansas charmer has decided all Muslims should be deported from the U.S.

Charles Fuqua of Batesville, Arkansas, is currently seeking a House of Representatives seat. His e-book "God's Law: The Only Political Solution" came out in April on Amazon.
"I see no solution to the Muslim problem short of expelling all followers of the religion from the United States," he writes in his book, according to The Arkansas Times newspaper.
Fuqua, an attorney, served as a state representative from 1995 to 1998 before losing a state senate race.

He takes his version of religion even further.
I won't bother linking to his "book". But bloggers in Arkansas are pointing out that his book also endorses the death penalty for "rebellious children", with biblical quotes from Deuteronomy 21:18-21.
Shudder.
What is more chilling than these remarks, is thinking about the people who voted for these right wing racists.
GOTV folks. That's a big R for a remedy.
~~~~~~~~~~~~~~~~~~~~~~~~~~~~~~~~~~~~~~~~~~~~~~~~~~~
News by dopper0189, Black Kos Managing Editor
~~~~~~~~~~~~~~~~~~~~~~~~~~~~~~~~~~~~~~~~~~~~~~~~~~~

~~~~~~~~~~~~~~~~~~~~~~~~~~~~~~~~~~~~~~~~~~~~~~~~~~~
Ava DuVernay makes movies with meanings. ColorLines: Ava DuVernay Presents Prison's New Math in 'Middle of Nowhere'.
~~~~~~~~~~~~~~~~~~~~~~~~~~~~~~~~~~~~~~~~~~~~~~~~~~~
Ava DuVernay has had a lot to proud of throughout her film career. She first made a name for herself directing music documentaries and her first narrative film feature, "I Will Follow", garnered widespread acclaim. Most recently, she she won the Best Director Prize at Sundance for her second full-length narrative, "Middle of Nowhere", a heartfelt account of one woman's struggle to maintain hope throughout her husband's incarceration.
But for DuVernay, one of her proudest recent moments came nearly 3,000 miles away from Hollywood. Late last month, "Middle of Nowhere" was taken to a hearing at the Federal Communications Commission and presented as testimony on behalf of families who want to lower the cost of phone calls from prison. After the screening, FCC Commissioner Mignon Clyburn said the film had helped renew her mission to address the issue. "That kind of thing makes me proud," DuVernay told Colorlines.com.
The film opens in select cities on Friday, October 12.




~~~~~~~~~~~~~~~~~~~~~~~~~~~~~~~~~~~~~~~~~~~~~~~~~~
Award-winning director Eugene Jarecki calls the 40-year-long War on Drugs a "terrible American secret" and it's one he wants to expose to the public. The Grio: 'The House I Live In' director says everyone loses in war on drugs.
~~~~~~~~~~~~~~~~~~~~~~~~~~~~~~~~~~~~~~~~~~~~~~~~~~
The House I Live In, winner of the Grand Jury Prize for documentary at this year's Sundance festival, premieres in New York theaters this weekend. In it, Jarecki takes a look at how extensive the damage of this failing war has been for many, especially the black community.
With over 2 million people behind bars, the United States far surpasses the prison population of any other country in the world. More than half of federal prisoners were arrested because of drugs – and a majority of them are African American men.
"Where drugs haven't destroyed, the War on Drugs has," David Simon, creator of The Wire, says in the film.
He and a star-studded list of executive producers, including Danny Glover, John Legend, Russell Simmons and Brad Pitt, contribute to the film that Simmons recently called, "too powerful to ignore."
At a free screening last night in Harlem's famous Apollo Theater, Jarecki explained how deeply mass imprisonment has affected the black community.
The government's tough-on-crime stance, harsh sentencing laws, and an ineffective prison system have left children without fathers and mothers without sons. Some of the inmates shown in the film were sentenced to twenty years and more in prison for non-violent drug crimes.
"Over and over I kept hearing about the incarceration of so many black people under the War on Drugs," Jarecki told the Grio. "This war has unleashed an incredibly predatory system of criminal justice that seems to be invading the black community and knee-capping it."




~~~~~~~~~~~~~~~~~~~~~~~~~~~~~~~~~~~~~~~~~~~~~~~~~~~


~~~~~~~~~~~~~~~~~~~~~~~~~~~~~~~~~~~~~~~~~~~~~~~~~~~
By defying the World Bank, Malawi's president showed that Africa's dormant fields have vast export potential. As a side note the authors surprise that Brazilian scientist have been arguing that Africa has huge agricultural potential is reflects part of the problem with international institutions and the press that follows them. Global Press: Africa, an agricultural powerhouse?
~~~~~~~~~~~~~~~~~~~~~~~~~~~~~~~~~~~~~~~~~~~~~~~~~~~
The situation was grim. It was November 2005, and for more than a year, less than an inch of rain had fallen on much of the country. Irrigated tobacco farms, mostly foreign owned, had managed to survive, but in a land where 70 percent of GDP is based on farming — mostly an acre or less per plot — the prospect of extended drought raised the spectre of famine.
A desperately poor place, Malawi for years had been almost completely dependent on a mixture of tobacco export revenue, international aid donations and IMF and World Bank loans. Scientists have long understood that the vulnerability of the soil in Malawi and other places to drought was not merely a question of water, but also of nitrogen, the key ingredient in fertilizer that farmers elsewhere can afford but which was well beyond the reach of the average Malawian cropper.
So Malawi's President Bingu wa Mutharika stepped in, funding the distribution of small amounts of fertilizer to farmers all across the country.
The World Bank, led at the time by Paul Wolfowitz, the former Bush administration deputy defense secretary, objected to this move, as did the IMF. But Mutharika persisted, and within one harvest season, his farmers not only produced enough food to feed itself, but also enough to donate to neighbors in need.
The result surprised western aid experts, as well as Malawi's African neighbors. Food security remains a problem in Malawi, as elsewhere in the so-called Guinea Savannah — a huge belt of arable (and largely untilled) land with unpredictable rainfall that stretches across Africa from the Atlantic coastline to the Indian Ocean.
But after the initial successes in Malawi, sceptical international donors jumped on board (though, eventually, they withdrew support after Mutharika, who died in April, started arresting his political opponents).
Still, the success of his decision to eschew western food relief for a more sustainable, long-term solution revived an old debate: Is Africa an agricultural basket case, or a potential bread basket?
This is not a new debate — indeed, in colonial times, Africa was a major source of food for the tables of its imperial European masters. But post-colonial chaos sent African agriculture into a steep decline.
But for years, development economists, agronomists and — oddly enough, Latin America experts — have argued that Africa could not only be self-sufficient in food, but also a major player in commodities markets, if only the emphasis on food relief were replaced by a longer term strategy.
At the crux of the debate is the experience of Brazil, another tropical region that once had trouble feeding its people. Back in the 1960s, Brazilian agronomists began experimenting with soil chemistry in a vast barren region called the Cerrado. Nothing much edible grew there at the time, though the region comprised more than 20 percent of the huge nation.
After several years of intensive research, however, scientists discovered that the addition of phosphorous and lime, the region's soil would support a wide range of crops. Today, the region produces 70 percent of Brazil's beef, and its huge soya, coffee and pulp farms have turned Brazil into a major agricultural exporter.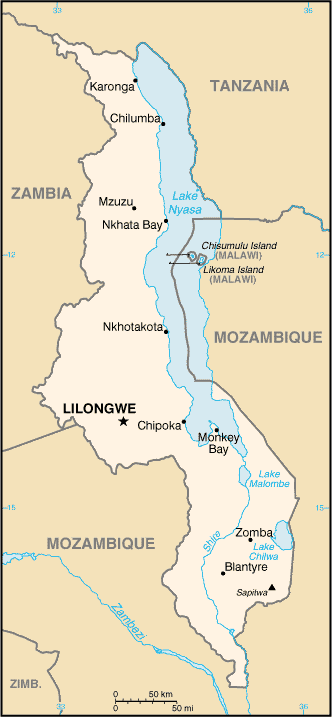 ~~~~~~~~~~~~~~~~~~~~~~~~~~~~~~~~~~~~~~~~~~~~~~~~~~~


~~~~~~~~~~~~~~~~~~~~~~~~~~~~~~~~~~~~~~~~~~~~~~~~~~~
The GOP depends on race-baiting tactics and the votes of former Confederate states. Slate: Is the Republican Party Racist?
~~~~~~~~~~~~~~~~~~~~~~~~~~~~~~~~~~~~~~~~~~~~~~~~~~~
ow that Romney supporters have sought to make race, once again, an issue against Obama with an "explosive" five-year-old video reminding voters that Obama (yes, it's true!) consorts with black people, perhaps it's time to remind people of the real reason Romney deserves rejection at the polls in November: He is the candidate of the neo-racist Republican Party.
"Neo-racist" seem a little pointed? OK, how about "structurally racist"? I bring up the matter in part because it relates to the discussion lately about how journalism must do more than present false equivalency, treating the two sides of any debate as though they are equally valid. Journalism-watchers have been indulging in a fair bit of self-congratulatory rhetoric about how now journalism is all about the TRUTH behind any debate, as if discovering the truth was always something easy to do on deadline, often without sufficient expertise.
Those who dismiss "he said, she said" journalism—the tendency to present both sides of any story without judgment—make the arrogant assumption that they can do better, present the truth, the absolute truth on any given contested issue.
Advertisement
But is this true? Is this always possible?
I present, as a test case, the issue of whether the Republican Party should be identified as a "neo-racist" entity. Could the press present this judgment as a fact? Let's conduct a kind of thought experiment about how far the press should go in declaring that a matter's factuality has been decided.
I remember being seated next to Nicholas Lemann, dean of Columbia Journalism School, at some dinner and discussing J-school attitudes toward the question of truth. (I'd taught a few writing seminars at Columbia.) And hearing Lemann saying something important that the bold journalism truthers neglect: that the hardest thing to teach J-school students was to "report the debates."
Report the debates! Not to declare truths as if bearing them down on stone tablets from Sinai, but to clarify and sharpen the questions, investigate the hidden agendas, the underlying theories, the potential consequences of each side of a contested issue. Without necessarily declaring a winner.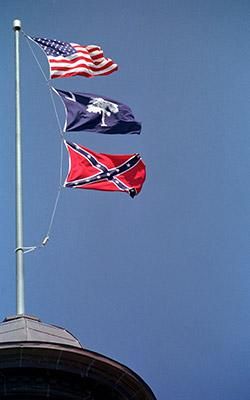 The U.S. flag (top), the state flag of South Carolina (middle) and the Confederate flag (bottom) fly atop the capitol building in April 2000 in Columbia, S.C.
Photograph by Erik Perel/Getty Images.


~~~~~~~~~~~~~~~~~~~~~~~~~~~~~~~~~~~~~~~~~~~~~~~~~
The right's oddly silent about a Supreme Court affirmative action challenge. Maybe because they use it all the time. Salon: Why won't the GOP talk about affirmative action?
~~~~~~~~~~~~~~~~~~~~~~~~~~~~~~~~~~~~~~~~~~~~~~~~~~~
In a political season packed with racial controversies, from food stamps to birth certificates, the attack on one of the nation's most significant racial opportunity programs has managed to fly below the radar. Until now.
The Supreme Court, which will hear arguments challenging the legality of affirmative action next Wednesday, is widely expected to strike down the policy as unconstitutional.
That would deliver a victory that Republicans have pursued for decades. So why aren't they talking about it?
Mitt Romney, the GOP's official, if embattled, leader, ruled the topic off-limits this year.
The Romney campaign refuses to address the issue at all, despite the looming court case. It recently rebuffed inquiries from the AP and Politico. (The Politico reporter said the campaign acknowledged his questions but refused to answer them.) Romney's record on the issue is mixed: As governor, he quietly eliminated a Massachusetts affirmative action program through a 2003 executive order, but later he reversed himself under pressure.
Romney's current hesitance mirrors his party. While Donald Trump once insinuated that Obama's admission to Columbia and Harvard should be a campaign issue, few mainstream Republicans have seized on affirmative action as a political attack, either as a policy contrast or as a personal smear against the president or other minority opponents. A few conservative pundits and activists are still agitating for a racialized October surprise, to be sure, but Romney and Republican leaders are steering clear. That reflects several factors – the political dynamics of trying to unseat the first black president and a recession election – but the main substantive reason for the GOP to avoid affirmative action is that the party now uses the policy all the time.
While conservatives mount their hard-line attacks in court, party leaders are scrambling to find and promote minorities, both to run for key offices and to serve in the highest levels of government. In a party where 9 out of 10 members are white, according to Pew surveys, that effort requires fast-tracking minorities over equally qualified white candidates. Today's Republican leaders have a tortured relationship to affirmative action – they tip the scale for diversity in electoral politics but blast college admissions officers who do the same thing.
A glance at the convention in Tampa provides a classic example.



~~~~~~~~~~~~~~~~~~~~~~~~~~~~~~~~~~~~~~~~~~~~~~~~~~~~~~~~~~
Voices and Soul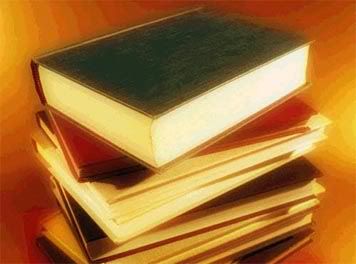 by Justice Putnam
Black Kos Poetry Editor
Though we know Life is precious; its colors, smells and sounds are sometimes taken for granted. But when time and existence are telescoped into minutes left; nothing is unexamined. The soft flutter of a lover's eyelash on the cheek is studied with an intensity not known before the acknowledgement of finality; the burnt smell of ground coffee beans on a fall morning will conjure Andes political upheavals and humid sensual strolls along Costa Rican jungle beaches.
Audre Lorde chronicled her fight with cancer, not as a survivor, or of the defeated; but with the sweet embrace of Dream. Life is not limited to what we can touch and kiss; it also includes all that we can imagine. It is the poignant tragedy of losing that imagination that makes Life so precious. It is the knowing that these silken threads that tie us fast to life are so fragile. It is the knowing that when we close our eyes for the last time, we are...
Never To Dream Of Spiders

Time collapses between the lips of strangers
my days collapse into a hollow tube
soon implodes against now
like an iron wall
my eyes are blocked with rubble
a smear of perspectives
blurring each horizon
in the breathless precision of silence
One word is made.

Once the renegade flesh was gone
fall air lay against my face
sharp and blue as a needle
but the rain fell through October
and death lay a condemnation
within my blood.

The smell of your neck in August
a fine gold wire bejeweling war
all the rest lies
illusive as a farmhouse
on the other side of a valley
vanishing in the afternoon.

Day three day four day ten
the seventh step
a veiled door leading to my golden
anniversary
flameproofed free-paper shredded
in the teeth of a pillaging dog
never to dream of spiders
and when they turned the hoses upon me
a burst of light.

-- Audre Lorde
~~~~~~~~~~~~~~~~~~~~~~~~~~~~~~~~~~~~~~~~~~~~~~~~~~~~~~~~~~
Welcome to the Front Porch