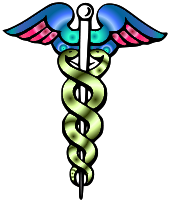 Gregory Kelley of the Atlanta Examiner recently wrote about the showing of Mark Freeman's Transgender Tuesdays: A Clinic in the Tenderloin at Atlanta's Out on Film Festival. Transgender Tuesdays was presented last night. The movie debuted at Frameline in San Francisco in June.
Transgender Tuesdays is the story of the Tom Waddell Health Center and its groundbreaking clinic to service the transgender community which began in 1993. Freeman was a nurse practitioner at the clinic from its inception who retired last year. He also spent 20 years producing Healing Tales, a storytelling radio show featuring people living with HIV and AIDS and their caregivers, for KALW-FM.
This cinematic journey brings the lives of 12 spirited transgender people into your world so you can understand what it is like to be scorned through life but the story does not stop there. Throughout this feature you find strength, hope, courage and unity at a time where more than a little faith was needed.

--Gregory Kelley
The official trailer is at Vimeo:
Opening the clinic was a community effort which involved the Black Coalition on AIDS, Asian Pacific Islander Wellness Center and Native American AIDS Project.


--Mark Freeman
The Transgender Tuesdays website is a treasure trove for you history buffs.

Transgender Tuesdays, and its 1993 "Protocols For Hormonal Reassignment of Gender" created a new model of treatment: Primary Care for all those who self- identify as transgendered, not just those that could afford the specialists who once made that decision. Based on "harm reduction" as key to reaching a difficult-to- reach group, the clinic has proven for 18 years now that this can be done. And the people behind the stories prove that it should be done-- everywhere.
Veronica Klaus
, narrator and cabaret singer
Justin Morgan, MD
Rebecca Goldfader, nurse practitioner and mother of transgender child
Bevan Dufty, Director of HOPE (Housing Opportunity, Partnerships, and Engagement) for the City and County of San Francisco, former candidate for mayor of SF and co-parent with Goldfader.
Deena Davenport, proprietrix of Glama-Rama
Other clips:
The movie has a Facebook presence. $13K+ was raised for production at Indiegogo. Tax deductible financial donations to promote the movie can still be made to the San Francisco Film Society, which helped finance the project.
There is an upcoming screening at Grand Valley State November 13.
While researching for this article, I ran across this real news item.
There is now online advice for medical professionals about quality medical care for transgender people. Project Health's TransLine was opened as a joint project of Lyon-Martin Health Services and the Transgender Law Center. Collaborating sponsors are Chase-Brexton Health Services, Inc (Maryland), Mazzoni Center (Philadelphia), Fenway Health (Boston), Callen-Lorde Community Health Center (NYC), and Howard Brown Health Center (Chicago).
Sometimes all it takes is to act. Project HEALTH makes me more confident to change policies within my community.