On Hating President Obama
(This is to voters who claim to hate our President, Barack Obama, as well as to voters who hate him, but who don't own up to their hatred, or wish to deny what it is.)
Yeah, we get it. You hate him. You hate everything he stands for. We see it in your face when his picture pops up. We see it in your letters to the editor, in your Facebook postings, in your tweets. We see it in the incredibly hostile energy you project.
But First, A Word From Our Sponsor:
Top Comments recognizes the previous day's Top Mojo and strives to promote each day's outstanding comments through nominations made by Kossacks like you. Please send comments (before 9:30pm ET) by email to topcomments@gmail.com or by our KosMail message board. Just click on the Spinning Top to make a submission. Look for the Spinning Top to pop up in diaries around Daily Kos.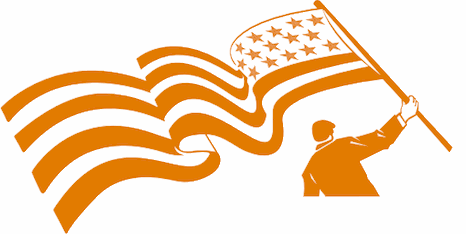 Make sure that you include the direct link to the comment (the URL), which is available by clicking on that comment's date/time. Please let us know your Daily Kos user name if you use email so we can credit you properly. If you send a writeup with the link, we can include that as well. The diarist reserves the right to edit all content.
Please come in. You're invited to make yourself at home! Join us beneath the kos-doodle...
Make no mistake. We're not disputing your RIGHT to hate him. The Constitution doesn't explicitly protect hate, but surely it counts as protected 'speech.' You can believe whatever you want about whomever you want. You can represent those beliefs openly, in public, as, indeed, you do. You can vote against our President, you can encourage others to do the same.
I'd like for you to think about this, however. I'd like for you to think about how your hatred of our President 'plays' in our Democratic world. I don't agree with everything President Obama has done, either. To me, he is TOO willing to compromise, to give Republicans a voice, a say in the governing of our country, when they have proven time and again that they don't care about governing. That (giving the opposition a say, a voice) is not something the most recent Republican president did with Democrats. But that person cared little for accomplishing things for our people during his time of power. He cared nothing for the 47% (or more) of our citizens who disagreed with him. He cared less than Romney does, and it is crystal clear from the honest video that Romney doesn't care at all.
We see clearly that your motivation in this election has nothing to do with supporting a candidate you believe in. It has nothing to do with working TOWARD anything or for accomplishing anything at all. This is about opposing, voting AGAINST. It is negative to its core. It's driven by hatred. If the ballot was printed more accurately:

Barack Obama, Democrat

Other, Republican
... you would choose 'Other.' We get it.
Republican ad initiatives in this election ignore the Republican candidate, too, as there is NOTHING good to say about him. Even they admit it, in the thrust of their ads. All of the ads are negative, with the objective of feeding your hatred of President Obama, growing it, making it contagious for those "not 'there,' yet." What a cynical, cowardly effort it is! Isn't there anything conservatives are FOR? Other than hitting gays, undermining reproductive rights, destroying health care possibilities for our citizens, eliminating Social Security, Medicare and public education ... What is their vision? With their clamoring for war with Iran or Syria or North Korea, with their interest in unlimited funds for prisons, unlimited tax breaks for the obscenely wealthy ...
They don't want to talk about what they're FOR, because their philosophy of 'governing' is to govern not at all, to continually prove the thesis that government is worthless, when all it really proves is that they are incompetent, against the welfare of our country and our citizens in every way that matters.
Let go your hatred of our President. It reflects TERRIBLY on you. Take a look with clear eyes, for once, at the man we've chosen to run our country. Look at the respect he shows for our citizens, look at his heart, free of the biased lenses provided by Fox News and other Obama haters. Look at how hard he works, how hard he tries, how much he cares, even for those who don't like themselves very much. Take the time to check the facts YOURSELF, to see through the lies being spread about him. There isn't any greater measure you can take for your own credibility, for your own integrity, and most importantly, for the betterment of our country. Unless you are a very wealthy (and probably comparatively young) white male, President Obama is the best presidential choice for YOU, too. Whether you want to admit that or not.
Let go your hatred. It isn't good for you. It isn't healthy, it isn't attractive, it isn't credible. Let it go because you can't afford it. And neither can we, your fellow Americans. Choose love and compassion, instead. You'll be glad you did. That's a promise.
On to tonight's comments! Graciously compiled by MY favorite collaborator, brillig! Who keeps more plates spinning in the air than your average bear!
---
No hatred here! I'm all about the love... and I don't hate the other side, either. Just am not going to be voting for them :).
Brillig's ObDisclaimer: The decision to publish each nomination lies with the evening's Diarist and/or Comment Formatter. My evenings at the helm, I try reeeeallllyy hard to publish everything without regard to content. I really do, even when I disagree personally with any given nomination. "TopCommentness" lies in the eyes of the nominator and of you, the reader - I leave the decision to you. I do not publish self-nominations (ie your own comments) and if I ruled the world, we'd all build community, supporting and uplifting instead of tearing our fellow Kossacks down.

From Melanie in IA:

I know this comment by ontheleftcoast will hit the Top list anyway, but it is worth notice on its own. From Retroactive Genius' diary Attack On Tammy Duckworth's Dress Pick Backfires On America's Biggest Douchebag.
From legalchic:

This comment by alguien, from politicaljunkie's Sotomayor strikes.
From Land of Enchantment:

sewaneepat has good things to say about Eric Stewart, the Democratic state senator who's challenging the despicable Scott DesJarlais in TN-04. We might even have a chance for another pickup this cycle.
From tonight's host:


Hannah writes an analysis of Romney's tax return strategies, their deeper basis.

snoopydawg compliments Hannah's comment, above, in a no text comment, but I have chosen his comment because it contains his really excellent sig line!

Fine, motivational comment from grover!
---
Top Mojo for yesterday, October 9th, first comments and tip jars excluded. Thank you
mik
for the mojo magic!
1) This place is so crowded... by Bob Johnson — 119
2) How do you spell "coward"? W-E-L-C-H. by MJB — 109
3) "God may send you to hell by rexymeteorite — 108
4) According to Paul Krugman, that would be LIAR. by ChiTownDenny — 102
5) thank you by Supavash — 101
6) Hobby Lobby can kiss my.... by alliehope — 98
7) Some of the merely misinformed by Cali Scribe — 98
8) I personally think they're trying... by detroitmechworks — 98
9) I don't think that Romney has the electoral math by weatherdude — 93
10) By the way, I agree. by Bob Johnson — 91
11) Alternate spelling by quaoar — 91
12) Jinx! by stef — 86
13) Now can we all breathe? by LaurenMonica — 84
14) Obama, Biden & surrogates need to make the case by FishOutofWater — 83
15) Tell them you're dropping them and why by radical simplicity — 82
16) sing it! by Cedwyn — 81
17) child molestors go to heaven & gay people to hell by Anton Bursch — 79
18) That letter has more than by satrap — 79
19) Best first sentence of a diary. EVER by voracious — 77
20) I also like this quote from the Fortune article by JVolvo — 74
21) This is good information. by luckylizard — 73
22) That is such bullshit. What the hell by lighttheway — 72
23) Mark Twain had it right. by vacantlook — 71
24) I find it more mafioso-like by stef — 70
25) It blows my mind that one off night by aaraujo — 69
26) Pew doesn't skew. by FishOutofWater — 66
27) I disagree with banning polls. by stunzeed — 66
28) No one has ever answered that question for me: by GreenMother — 65
29) Credit Chris Matthews for exposing teh stoopid by llbear — 64
30) Chris Kluwe is all win! by RfrancisR — 64
---
Top Pictures for yesterday, October 9th. Click any image to be taken to the full comment. Thank you
jotter
for the image magic!