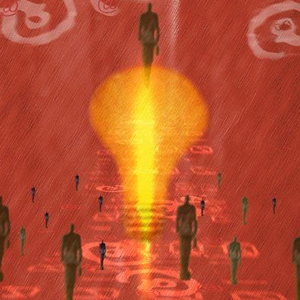 Commentary: African American Scientists and Inventors
by Black Kos Editor, Sephius1


Chemist Dennis W. Weatherby will forever be associated with one of the United States' most well known household cleaning products, the automatic dishwasher detergent known as Cascade.
Born in Brighton, Alabama in 1960, Weatherby attended Central State University in Wilberforce, Ohio, where he graduated with a bachelor's degree in chemistry in 1982. From there he moved on to the University of Dayton where he completed a master's degree in chemical engineering in 1984.
(con't.)
Soon after finishing his studies, Weatherby began working for the Procter & Gamble Company in Cincinnati, Ohio, as a process engineer. Almost immediately he had a major breakthrough at the company: At the age of just 27 he was given a chance to lead a team to create a new consumer product, and the result of that effort was a lemon-scented, liquid dishwashing detergent that would become an instant and long-term success.
With his team, Weatherby developed a solution that employed a category of dyes that could be used in products containing bleach and, at the same time, would give the soap a lemon-yellow color that would not stain dishes. Before his invention, pigments were used in such solutions that often stained dishes and dishwasher interiors. With fellow inventor Brian J. Roselle, he received U.S. patent No. 4,714,562, issued on Dec. 22, 1987, for his breakthrough "Automatic dishwasher detergent composition." The solution serves as the basic formula behind all of today's "lemon-scented" cleaning products containing bleach.
Following his stint with P&G, Weatherby briefly worked for the Whittaker Corporation, a division of Morton International.....Read More
~~~~~~~~~~~~~~~~~~~~~~~~~~~~~~~~~~~~~~~~~~~~~~~~~~~
News by dopper0189, Black Kos Managing Editor
~~~~~~~~~~~~~~~~~~~~~~~~~~~~~~~~~~~~~~~~~~~~~~~~~~~


~~~~~~~~~~~~~~~~~~~~~~~~~~~~~~~~~~~~~~~~~~~~~~~~~~~
It's worth recognizing that the unwillingness of black voters to offer any measurable support for the Republican presidential candidate is unprecedented. It's not enough to say that blacks are voting for President Obama because he's black and that racial solidarity trumps politics. CNN: Why blacks voters reject Romney.
~~~~~~~~~~~~~~~~~~~~~~~~~~~~~~~~~~~~~~~~~~~~~~~~~~
One of the reasons African-American voters do not support Romney is that they see the Republican Party's treatment of Obama, from the first weeks of his presidency, as an assault on a kind of racial collective dignity. This includes remarks such as GOP trash-talker John Sununu's description of the first black president of the United States as "lazy" after his poor debate performance.
Sununu stands by welfare criticism Mitt Romney speaks with Wolf Blitzer Stacey Dash on Romney and Twitter Burton: Race hasn't fundamentally changed
It may seem like a long time ago to most Americans that Obama gave his first post-State of the Union speech before a joint session of Congress. But for many African-Americans, it seems like yesterday that the shaky credibility of the Republican Party began its final downward slide. What we now know as the "you lie" moment, when Republican Rep. Joe Wilson actually heckled the president of the United States, will one day be remembered as a watershed moment in racial politics.
Only the immediate, fierce and united Republican condemnation of Wilson could have possibly mitigated the effect of that moment on millions of African-Americans. That kind of condemnation did not happen.
At its very core, racism has always been experienced as an attack on dignity. Whether it was referring to a black man as "boy" or to black women by their first names, exiled to the back of the bus or to a separate water fountain, racism was a daily indignity for many early 20th-century blacks. Segregation itself was an attack on dignity. The idea that the very presence of blacks would sully white schools, lunch counters or hotels struck at the dignity of blacks as human beings and fellow Americans.
The civil rights movement worked to bring about economic and political power, to be sure. But at the core of those rights was that people be treated with dignity and respect. So when the Harvard-educated, eloquent, high-minded first black president of the United States is heckled in front of his wife by a member of Congress during a nationally televised speech, it is a game-changing moment for millions of blacks.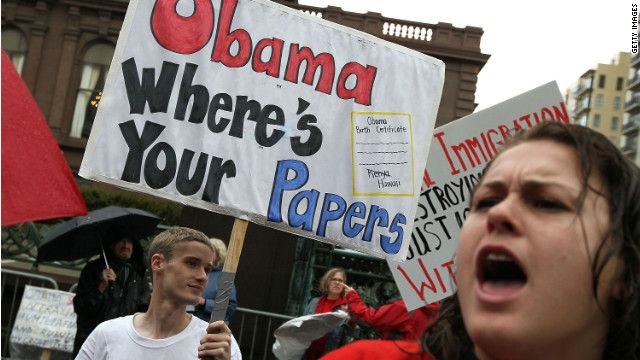 Members of the tea party movement demonstrate against President Obama in San Francisco.


~~~~~~~~~~~~~~~~~~~~~~~~~~~~~~~~~~~~~~~~~~~~~~~~~~
Why is Colin Powell popular among blacks, while Clarence Thomas isn't? And what about Stacey Dash? The Root: GOP Blacks: Some Face Backlash, Others a Pass.
~~~~~~~~~~~~~~~~~~~~~~~~~~~~~~~~~~~~~~~~~~~~~~~~~~
Raynard Jackson, a political consultant and prominent black Republican who was chairman of President George H.W. Bush's campaign operation in St. Louis, Mo., perceives a sort of unspoken litmus test that black Republicans face within the community. According to Jackson, "The black Republicans who receive the most favorable treatment within our community are those who are actually engaged in our community. When you look at people like Mia Love, Allen West and J.C. Watts, most of these prominent black Republicans are not engaged within the black community in a significant way."
To make his point, Jackson noted that Powell had a long-standing relationship with the NAACP and the United Negro College Fund long before he became one of the GOP's most celebrated faces. "Everyone knew where Colin Powell's heart was when it came to helping our community. Even though there are issues on which he disagrees with the NAACP, they knew that ultimately he shared the same goals with them, which is to make a difference in our community for the better."
Jackson added that Powell's willingness to speak openly about the importance of issues like diversity within the Foreign Service when he became secretary of state reinforced the notion that regardless of his party label, he was on the right side of issues of importance to black Americans. Powell famously broke with the Bush administration over its position on affirmative action, which he supports. Jackson does, too. He and Powell are not alone among black Republicans.




Powell (Jewel Samad/AFP/Getty); Thomas (The Washington Post/Getty);
Dash (Frazer Harrison/Getty)


~~~~~~~~~~~~~~~~~~~~~~~~~~~~~~~~~~~~~~~~~~~~~~~~~~~


~~~~~~~~~~~~~~~~~~~~~~~~~~~~~~~~~~~~~~~~~~~~~~~~~~~
Maine isn't a state that you'd think would have much to offer a brother.
Its winters are bitter cold. There's no hip, urban-style nightlife to be found. And with 94 percent of the population being white – next to Vermont it's the nation's whitest state – I imagine many black visitors there would feel like they fell asleep and woke up as an extra in the film, "Napoleon Dynamite."
But apparently, Maine is tops in giving black males the one thing they will need to be successful no matter where they wind up living – that thing being a high school diploma.
According to The Schott Foundation for Public Education's recently-released report, "The Urgency of Now: The Schott 50 State Report on Black Males and Public Education," 97 percent of the black males who attend school in The Pine Tree State actually graduate.
That makes Maine number one among the states for black male graduation rates. New York, with a 37 percent graduation rate for black males, is dead last.
Theories abound as to why Maine graduates most of its black males on time – especially since it is a poor state and blacks there tend to be even poorer than whites.
The explanation that makes the most sense to me, however, is the one offered by Dropout Nation: Because Maine enrolls few black males – only 2,078 were enrolled in 2009-2010 – there just aren't enough of them to concentrate into inferior schools.
That may mean they are held to the same expectations as their white peers, and not herded into schools where they are expected to fail. And what it all shows is that, even amid poverty, young black males can achieve.
But what's happening in Maine isn't happening for black boys everywhere.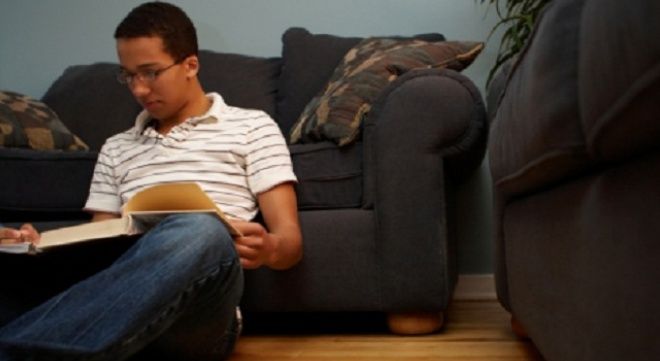 The outstanding graduation rates in this state puts to rest any stereotypes about our young men not having the desire to learn.


~~~~~~~~~~~~~~~~~~~~~~~~~~~~~~~~~~~~~~~~~~~~~~~~~~~


~~~~~~~~~~~~~~~~~~~~~~~~~~~~~~~~~~~~~~~~~~~~~~~~~~~
Every year, Peruvians descended from African slaves come to La Quebrada to celebrate an adored black saint. Washington Post: Peru's slave descendants celebrate heritage with religious festival venerating black saint.
~~~~~~~~~~~~~~~~~~~~~~~~~~~~~~~~~~~~~~~~~~~~~~~~~~~
The devotees join in a procession for Santa Efigenia, enthusiastically singing Afro-Peruvian songs interspersed with solemn Roman Catholic hymns as they walk the dusty streets of this Pacific coastal town 85 miles (138 kilometers) south of Lima.
Standing next to the bier holding a statue of the only African saint venerated in Peru, a young boy recites verses about the arrival of slaves rom "Angola, Mozambique and Timbuktu" to work in the region's sugar cane fields.
Girls in bright traditional dresses from a group called "La Carimba," for the brand burned by a hot iron on the skin of slaves, dance to a beat produced by the jawbone of a donkey on a wooden box.
Cat races, a fireworks dance and a night of eating and drinking close out the celebration.
A chapel was built in La Quebrada in the 18th century dedicated to Santa Efigenia, who was popular among the then Spanish colony's African slaves. Fervor for the saint faded over the years, until in 1994 efforts by black activists to honor the Afro-Peruvian culture led to a festival being held for Efigenia in La Quebrada.



~~~~~~~~~~~~~~~~~~~~~~~~~~~~~~~~~~~~~~~~~~~~~~~~~~
Storm clouds on a brightening horizon. BusinessWeek: Investment Boom Teeters on Africa's Spheres of Unrest.
~~~~~~~~~~~~~~~~~~~~~~~~~~~~~~~~~~~~~~~~~~~~~~~~~~
Five years ago, while in a cab from the airport in Lagos, Nigeria, I spied an enormous billboard towering out of a teeming, trash-strewn slum. It advertised not some foodstuff or vehicle, but the upcoming initial public offering of a hot Nigerian bank. With the nation of 160 million in the midst of stock market mania, you kept hearing the boast (!) that more Lagosians had brokerage accounts than checking accounts. Never mind that the mega-city's power grid and sewage treatment capabilities were notoriously substandard, or how Lagos was sinking under the weight of runaway overpopulation. The emergence of an eager Nigerian middle class was all that mattered. Cart-before-horse thinking was fine—de rigueur, even—if you were an intrepid investor who wanted in.
You heard much of the same about South Africa, the continent's largest economy. With apartheid behind it, the nation had so prospered from its mineral riches that it now ranked alongside Brazil and China in the standard-bearing MSCI Emerging Markets Index.
The Nigerian stock bubble ended badly—its exchange fell 46 percent in 2008. Still, the years of ignoring Africa as a serious investment option were over. Indeed, Africa, as economically dominated by South Africa and Nigeria, is poised to triple its contribution to world gross domestic product by 2050, according to Citigroup (C). Which is a big reason why foreign direct investment in the continent has surged from $9 billion in 2000 to $62 billion in 2008, while its stock markets have largely thrived during the past decade. Ernst & Young waxed breathless (PDF) about the place, while a report by the World Bank said Africa "could be on the brink of an economic takeoff" comparable to China's 30 years ago and India's two decades ago.
Now, Nigeria and South Africa, the two centers of continental economic gravity, are simultaneously being destabilized by internal strife. South Africa has had two months of strikes in the wake of the killing of at least 45 platinum miners by police in August. Last week, Anglo American (AMS), the world's No. 1 platinum producer, dismissed 12,000 workers at its Rustenberg mine, while truckers and autoworkers exacerbated local gasoline and food shortages with their own strikes. South Africa's currency, the rand, has fallen 10 percent against the dollar in less than a month and 20 percent since March, while a Sept. 27 credit downgrade by Moody's (MCO) has turned off bond investors.




Photograph by Moeletsi Mabe/The Times/Gallo Images/Getty Images
Impala Platinum mine workers gather to receive feedback on a new wage deal on Sept. 27 in Rustenburg, South Africa.


~~~~~~~~~~~~~~~~~~~~~~~~~~~~~~~~~~~~~~~~~~~~~~~~~~
Welcome to the Front Porch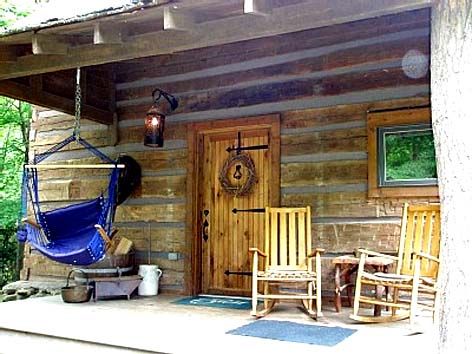 If you are new, introduce yourself, grab a chair, a bite to eat and rap with us for a while.