So, despite my oral trauma (if you don't know, don't ask--you don't even want to know), I drove up to Dallas this past weekend to go to the Texas State Fair with my boyfriend. And OMG, I had a fucking blast. Between the dog show and the fried food and the Chinese lantern festival and the fried food and the fried food--and did I mention the fried food?--it was probably the best fair experience of my life.
I promised y'all pictures, so that's what you're getting tonight. Although, if you're feeling queasy, you might want to skip over the fried food pictures, because they make even me feel nauseous, and I'm the one who consumed all that food.
Follow me below the fried PB&J for a small taste of the Texas State Fair.
But First, A Word From Our Sponsor:
Top Comments recognizes the previous day's Top Mojo and strives to promote each day's outstanding comments through nominations made by Kossacks like you. Please send comments (before 9:30pm ET) by email to topcomments@gmail.com or by our KosMail message board. Just click on the Spinning Top™ to make a submission. Look for the Spinning Top™ to pop up in diaries posts around Daily Kos.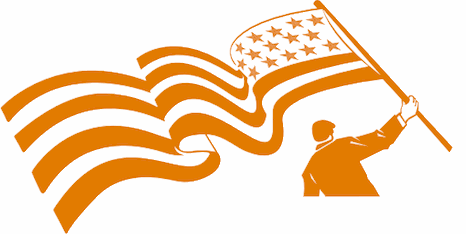 Make sure that you include the direct link to the comment (the URL), which is available by clicking on that comment's date/time. Please let us know your Daily Kos user name if you use email so we can credit you properly. If you send a writeup with the link, we can include that as well. The diarist poster reserves the right to edit all content.
Please come in. You're invited to make yourself at home! Join us beneath the doodle...
One of the first things we saw when we got to the fair was Big Tex.
Honestly, I found this giant that talked with a Texas twang pretty bizarre, so I had to do a little research on its history. This is what I found:

In the free-wheeling years after the war, merchants in Kerens, Texas, had a problem. Residents of the tiny town were driving to nearby Corsicana or even 75 miles north to Dallas for pre-Christmas shopping sprees. Looking for a gimmick that might encourage people to spend money at local stores, the Kerens Chamber of Commerce built what they claimed was the world's largest Santa Claus, a 49-foot-tall figure constructed from iron-pipe drill casing and papier mache with 7-foot lengths of unraveled rope for a beard.

The promotion was a big success during the 1949 holidays, but the novelty wore off the following year, and community support waned. In 1951, State Fair president R. L. Thornton purchased Santa's components for $750 and hired Dallas artist Jack Bridges to create a giant cowboy out of the material.

Big Tex made his debut at the 1952 State Fair of Texas. Wearing size 70 boots and a 75-gallon hat, Tex towered 52' above wide-eyed visitors. His denim jeans and plaid shirt were donated by the H. D. Lee Company of Shawnee Mission, Kansas. Cosmetic surgery the following year straightened his nose, corrected a lascivious wink and allowed him to talk.
So there's your history lesson (and mine) for the day.
Then we looked at some exhibits. Everything you can imagine was on display, from hot tubs to treadmills to ridiculously comfy beds. Also, made-in-America kitchen supplies. And you'd better not forget they're made in Murka, goddammit.
They were also selling barrels, and I found this pretty awesome sign that I had to take a picture of because I'm 12.
Then we got to the hammocks and my fat ass was ready to be done for the day.
After we went through some of the exhibits, we went straight for the food. We were completely overwhelmed with choices. I decided on the fried alligator, just because I wanted to try something completely different. Verdict: It's not that great. Something like chicken, only really tough. I won't be eating it again.
Full of alligator, we went to the dog show, which was mildly entertaining. We left early.
On our way to find more food (this is going to be a theme in this diary--let me just warn you now), we stopped to turn into butterflies for a moment.
And then we were off to find more food. The mission of the day was to find the fried jambalaya, which we'd heard amazing things about (it won first place, I believe). It was like a quest to find the Ark of the Covenant...for such a popular food item, it was nowhere to be found. We walked and walked, and then we finally found it.
While we were there, we ordered some more fried food. Oh, you know, nothing special...just fried butter!
I refused to leave the Texas State Fair without trying this. And I'm glad I did. But let me tell you, it's as nauseating as it looks. I won't be eating it again. But it was something I had to experiment with just once.
We also got some fried PB&J, which was also very good, and just as nauseating.
And, finally...drum roll, please...the fried jambalaya. This is all we got. This is what we walked all over the fairgrounds to find.
Although, it was very good. I just felt we were ripped off.
We also had a few other ridiculous fried foods. Such as...chicken-fried bacon.
Look at my BF, all happy to have his bacon. LOL.
Oh, and this amazing mouthgasm, the name of which I can't remember. But it's basically buffalo chicken dipped in flapjack batter, served with syrup. OMG so good!
By this time, we were feeling a little full. So we went to the Chinese Lantern Festival, which cost extra to get into, but it was so totally worth it. It was absolutely breathtaking, and I'm pretty sure my pictures don't do it justice. Almost everything you're about to see was actually made chiefly out of silk.
The exception is the dragon, which wasn't made out of silk, but was pretty cool nevertheless.
Then, we went to see an IMAX movie about pandas. It was actually a lame movie, but to see pandas on an IMAX screen was completely worth the $5 we paid to get in. I freaking loved the entire Chinese Lantern Festival area...probably my favorite part of the fair.
Although, I'm still unsure of why there's a random Statue of Liberty sitting in the middle of it. Oh well.
By the time we got done in that area, it was late and very cold (read: 50-ish degrees). And neither of us had dressed for the weather. So, even though we'd planned to ride the Ferris wheel, we just spend the rest of our tickets on more food (yes, more food...because we hadn't had enough. Leave us alone, the fair only happens once a year!). But that Ferris wheel sure did look like a good time.
(I just now noticed the guy in the corner. LMAO.)
And that's the end of my Texas State Fair album. Well, almost. I have to throw in a shameless picture of us together. It's my new favorite picture (and, you'll notice, my shirt is very appropriate for the occasion).
TOP COMMENTS
October 12, 2012
Thanks to tonight's Top Comments contributors! Let us hear from YOU
when you find that proficient comment.
From Dave in Northridge:

sidepocket provided this illustration in today's New Day diary in a thread about pumpkins.
From Prodigal:

This comment by bigtimecynic should be the Democratic "canned response" to all complaints about how Biden was "rude."
From duhban:

I'd like to submit this comment by KathleenM1 simply because it succintly but elequoently shows the difference between the America Ryan wants to live in which is a state which is essentially a religious state and Biden who understands that America is for everyone and for all beliefs.
From this just in:

I wish every voter could hear IndyScott's startling corollary to laws that would force a victim of rape to carry the fetus to term.
From Geenius at Wrok:

deminva fires on all cylinders with a snippet of conversation between Robot Romney and Robot Ryan
From lineatus:

Cali Scribe made this headline suggestion.
TOP MOJO
October 11, 2012
(excluding Tip Jars and first comments)
Got mik!
1) I'm just flabbergasted that anyone in America can by Carlo408 — 221
2) Biden defended his President... by David Kroning II — 192
3) The man has been caught in so many lies that by HoundDog — 159
4) Short Paul Ryan tonite: by glutz78 — 150
5) Biden Took LyinRyan to the Cleaners Tonight by JekyllnHyde — 142
6) Um pretty much everyone but you does by looty — 127
7) What's amazing is that he's getting away with it. by CanyonWren — 124
8) BIDEN SMASH by weatherdude — 124
9) This is a big fucking win :) n/t by Trix — 118
10) BBB, the MOST important thing Biden did by dpinzow — 116
11) That one Hit me too. by Calfacon — 114
12) Punch Him Again, Joe... He Likes it! by JekyllnHyde — 102
13) RADDATZ: You did ask for stimulus money, correct? by Xapulin — 102
14) I feel so much better after this by aaraujo — 101
15) I, for one, would by pamelabrown — 94
16) Seriously. I felt sick listening to him n/t by Loquatrix — 90
17) Maher Tweets: by hungrycoyote — 88
18) yep...i hope lots of women were watching by Cedwyn — 88
19) Carpooling is socialism. by voracious — 87
20) To be fair, a lot of Ryan's responses... by Minerva — 86
21) Good post. Some did say no. by TomP — 86
22) i think it is part racism and part the rich lookin by live1 — 85
23) When you hate government by Phoenix Rising — 85
24) smart guy? by jbou — 85
25) Oh, by frsbdg — 84
26) What jenny, Newt, and Rick Said by JekyllnHyde — 83
27) Biden is NOT letting Lyin' Ryan get away with all by nicejoest — 80
28) This was a complete and total victory. by brooklynbadboy — 79
29) Biden: thank you! by james321 — 79
30) My sig line has been the same for years..... by joesig — 79
TOP PHOTOS
October 11, 2012
Enjoy jotter's wonderful PictureQuilt™ below. Just click on the picture and it will magically take you to the comment that features that photo. Have fun, Kossacks!