That is the issue. That is the story. The Republican candidate for President of the United States founded a company which is profiting by American jobs going to China, the day before the election. This company has new owners now, but its purpose is the same. It still performs the same function it did when Mitt Romney founded it.
What is that purpose?
Profit at the expense of all else.
The livelihood of the American worker most definetely included.
That is Mitt Romney, and his "professional legacy". It is by itself an utterly damning revelation for a candidate for President, or at least it damnwell should be. The question of how much Romney benefits personally from this transaction, if the answer is greater than $.01, which I'm quite certain it is, only makes the optics that much worse, and the whole debacle that much more juicy and eye-grabbing.
If you have a twitter account, log on, search for #Sensata and start tweeting and retweeting. Send MSM outlets your tweets and your displeasure at their ridiculous silence.
Here's a tiny fraction of the top tweets
On Nov. 5th, One Day Before the Election, a Romney Owned Factory Will Close it's Doors & Be Sent to China. #Sensata #p2 #tcot #Obama2012

— TheNewDeal (@TheNewDeal) October 13, 2012
Watch Bonnie, a 23-year employee of #Sensata, talk about training her Chinese replacement Bain Capital named "Max" bit.ly/UVpsXG

— SEIU (@SEIU) October 14, 2012
Fact: the only presidential candidate receiving DIRECT PERSONAL FINANCIAL gain from #Sensata is #MittTheSerialPathologicalLiar. Keep d focus

— Linda Kyambadde (@globalcitizenln) October 14, 2012
Romney: "I have strong support in all red states.And by red states, I don't mean just China."#sensata

— ForUS50 (@FORUS50) October 14, 2012
@foxnews What about @mittromney profiting from #Bain sending #US jobs to #China? Constitutional? #Sensata

— Forty Days (@HammerhandMI) October 14, 2012
Or you can read this diary As Story Grows, GOP Spin Begins. 5 Facts About #Sensata,
or this one Bainport, Illinois Pt.1
or this one UPDATE: Even More on Bain Moving Sensata to China,
or this one Say It Mitt Me: #SENSATA #SENSATA #SENSATA #SENSATA,
or this one Support #Sensata Barricade Plans; Crush #Romney, #Bain Greed,
or this one A visit to Bainport: Sensata's Outsource City. (pix and video, repost),
or this from Democratic Underground UPDATED: Sensata Story Will Destroy Romney -Romney's Bain Currently Selling Out US Workers to China,
this from huffpo Mitt Romney Gets Tax Break Off Firm Sending Jobs To China,
and both this As Romney Repeats Trade Message, Bain Maintains China Ties
and this Bain Never Left Romney from the New York Times.
You can donate to President Obama's campaign here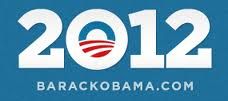 Update: I missed one Jake Tapper Calls Out Romney's Conflict of Interest in China