On Saturday, the new Houston Area Kossacks group finally got together for its first meet-up. I woke up that morning a little nervous because I'd never planned one of these large meet-ups before. I was excited to meet everybody, but also apprehensive (despite my loud mouth online, I'm really not all that outgoing in person). But, looking back, I don't know why I was nervous--the venue was great, the food was fantastic, and we have an incredible group of very nice Kossacks. I think I speak for everyone when I say the meet-up was a blast. And the La Mexicana staff did a great job accommodating such a large crowd during their Saturday lunch rush (I kind of sprung a large number on them a week before the event, not expecting the large RSVP list we got). Overall, it was a success in every way, and we can't wait to plan another one (and I'm going to get on that ASAP!).
Anyway, I promised a photodiary, so I figured Top Comments was as appropriate place as any. Follow me below the beef enchilada for some lovely pics of awesome Kossacks eating fabulous Mexican food.
But First, A Word From Our Sponsor:
Top Comments recognizes the previous day's Top Mojo and strives to promote each day's outstanding comments through nominations made by Kossacks like you. Please send comments (before 9:30pm ET) by email to topcomments@gmail.com or by our KosMail message board. Just click on the Spinning Top™ to make a submission. Look for the Spinning Top™ to pop up in diaries posts around Daily Kos.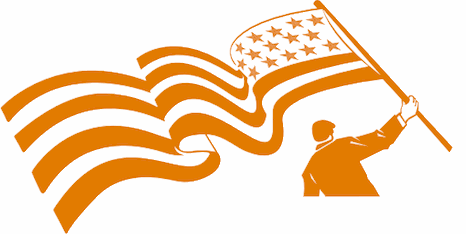 Make sure that you include the direct link to the comment (the URL), which is available by clicking on that comment's date/time. Please let us know your Daily Kos user name if you use email so we can credit you properly. If you send a writeup with the link, we can include that as well. The diarist poster reserves the right to edit all content.
Please come in. You're invited to make yourself at home! Join us beneath the doodle...
First of all, if you're ever in Houston and wondering where to eat, I can't recommend the restaurant we ate at--La Mexicana--enough.
I think commonmass and Steveningen, as well as anybody at the meet-up, will back me up on this--the food and service are pretty fantastic. And it's located in Montrose, arguably the coolest neighborhood in Houston. So anyway, there's my plug for La Mexicana. My favorite is the beef enchilada.
As you can see, we had a really good turnout at the meet-up.
suesue's husband took some more action shots of our whole table (since I'm a really bad photographer, lol).
Although, I did capture a few good pics. Here's one of suesue and her awesome photographer husband. Two very, very sweet people.
It was also a privilege to finally meet Texdude50 (right) and his partner after interacting with him for quite a while online.
Oh, and then there's miscanthus, who I found out loves Angry Birds almost as much as I do!
Here's GrannyOPhilly (on the right--Mrs. PDiddie is on the left). She surprised all of us by bringing a bag of Obama buttons to pass around, which you can see they're both wearing. I snagged the only LGBT for Obama button, as you would probably guess.
And here's PDiddie. I suppose I should have just gotten all three in one shot!
cosette is rocking her Obama Mama button, which goes quite well with her shirt.
And, last but not least, the cool end of the table (just kidding! We're going to have to mix ourselves up next time so all of us get to know each other!). From right to left, Delilah, disconnect the dots, and me. And nomandates's hair!
That's not everybody--there were a few attendees who didn't make it into the pictures. nomandates (not just her hair), doraphasia, and lightseekertexas were also in attendance, and just as awesome as everybody pictured! ;)
And that's it for the pictures. Since this meet-up was such a success, we'll be planning another one very soon. If you're reading this and are from Houston and aren't a member of Houston Area Kossacks, let me know so you can get in on the fun!
TOP COMMENTS
October 17, 2012
Thanks to tonight's Top Comments contributors! Let us hear from YOU
when you find that proficient comment.
From cohenzee:

indycam comes up with a brilliant piece of snark vis-a-vis the debate.
From Melanie in IA:

gratuitous gives us two new terms for our world: Money Boo Boo and gyno-Americans.
From blueoregon:

I'd like to nominate from Chris Andersen's diary the comment bobinson made I hadn't considered until I read it.
From mdmslle:

Omg! Binder goodness from Diogenes2008.
From JaxDem:

I am nominating this comment by Free Jazz at High Noon from his own diary. The final sentence in Jazz's comment - " When you are given everything, perhaps you only know the real value of nothing." defines Romney better than any pundit that I have read or heard has done thus far.
From voracious:

There have been so many great comments from the debate diaries, but this comment from Xapulin had me chuckling all afternoon.
From Pam from Calif:

This is an awesome comment by Marjmar in one of the Presidential Debate Liveblogs.
TOP PHOTOS
October 16, 2012
Enjoy jotter's wonderful PictureQuilt™ below. Just click on the picture and it will magically take you to the comment that features that photo. Have fun, Kossacks!