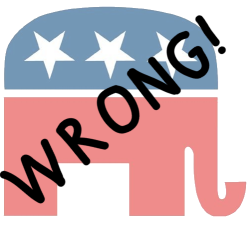 The Romney-Ryan campaign like most cheap labor conservatives think that poor people are just lazy and would have a job if we didn't coddle them with things like food stamps and welfare but they also like to complain the "real" unemployment rate is 14% or more. I'm still waiting for them to explain where all these jobs are that lazy poor people are refusing to do? If there were plenty of jobs needing to be filled then the unemployment rate, real or otherwise wouldn't even be close to 14%. That is a simple logical reason Republicans and their inhuman policy ideas are wrong for this country.
Paul Ryan gave a speech yesterday. About poverty. That's right, the guy who blasted his way into a soup kitchen so he could wash clean pans and give the illusion that he cares about hungry people stood up on a stage and gave a speech so he could give the illusion he cares about poor people. No, really. He did.

This clip, put out by the Romney campaign, summarizes the Romney-Ryan view of poor folks. You see, it's all your fault, you single parents, you less educated folks. It's your fault, but it's also just a lack of opportunity. But mostly, it's your fault because you're all a bunch of dependent, irresponsible slackers who look to Daddy Government to take care of you.

Delivered with a smirk, of course. A somewhat self-satisfied smirk, at that.
And this is from an article about the false "the poor aren't poor because they have a microwave" argument:
A top adviser to Mitt Romney's presidential campaign denied the nation's income inequality gap in a Wall Street Journal editorial on Thursday, brushing off the growing concentration of wealth in the hands of the very wealthy by arguing that lower-income Americans are buying more consumer goods.

But this argument, a favorite of conservative think tanks like the Heritage Foundation, is highly misleading. Appliances and commonly used consumer gadgets like cell phones are necessities in the 21st century and are significantly cheaper today than they were just decades earlier. In fact, were families to sell their appliances in order to help pay for food and other basic necessities, many would still struggle — for while prices on microwaves and air conditioners have fallen, "the real everyday basics such as quality child care and out-of-pocket medical costs" are "squeezing the budgets of the poor and middle-class alike."

Hassett argues that safety net programs like "unemployment insurance, food stamps, Medicaid" help families afford basic needs, further shrinking the nation's income gap. But these programs are already failing to keep up with need and Romney and Ryan have proposed massive cuts to the safety net in order to pay down the deficit and finance a tax cut plan that is heavily skewed towards the rich.

Top Romney Adviser: If You Own A Microwave, You Aren't Really Poor
Cheap labor conservatives like the Romney-Ryan campaign complain about the "lazy poor" and they also complain about the "real" unemployment rate:
Of the 12.1 million the government does count as unemployed, a record 40.1% are long term unemployed for more than 6 months. Despite the President's rhetoric on the campaign trail about manufacturing coming back under his policies, manufacturing jobs declined by another 16,000 last month, making a total decline of 38,000 in the last two months.

Moreover, the forced shift to unwilling part time work is a major contributing cause to declining real family incomes. So is the shrinking labor force, with more and more people giving up the search for work. In August, the labor force participation rate for men was the lowest on record, which goes all the way back to 1948. The overall labor force participation rate had declined all the way back to September, 1981, before the Reagan recovery.

Obama's Real Unemployment Rate Is 14.7%, And A Recession's On The Way
So the Romeny-Ryan plan is to punish people who don't take a job that probably doesn't exist.
Businesses aren't hiring as many people due to a lack of demand and discrimination against unemployed people:
In one prominent report last year, an advertisement from Sony Ericsson, a global phone manufacturer that was recruiting workers for a new Georgia facility, was restricted to those currently employed. The company later removed the restriction after media publicity.

Christine Owens, executive director of the National Employment Law Project, said anecdotal evidence from job postings, conversations with job seekers and her interviews with officials at job placement firms suggests there may be a growing trend of excluding unemployed applicants, regardless of their qualifications.

"It's particularly significant that these representatives of staffing agencies have said there seems to be a growing practice," Owens said.
And we not only see this idea of punishing the "lazy poor" from the national Republicans we also see it on the state level:
Despite the fact that low-income women who give birth to children would logically need increased assistance to care for their larger family, Pennsylvania lawmakers — State Reps. RoseMarie Swanger (R), Tom Caltagirone (D), Mark Gillen (R), Keith Gillespie (R), Adam Harris (R), and Mike Tobash (R) — don't want their state's welfare program to provide additional benefits for that newborn. If a woman gives birth to a child who was conceived from rape, she may seek an exception to this rule so that her welfare benefits aren't slashed, but only if she can provide proof that she reported her sexual assault and her abuser's identity to the police

Aside from punishing women who have children — particularly low-income women who may not have reliable access to affordable contraception — the proposed bill perpetrates a dangerous attitude toward survivors of sexual assault. Forcing women to prove the legitimacy of their sexual assault, and warning them about the serious consequences of "crying rape" to cheat the system, puts forth the misguided assumption that victims of sexual violence are not to be believed. Furthermore, countless women choose not to report their rapists to the police because they fear repercussions from their abusers, who could threaten their lives. An estimated 54 percent of sexual assaults are not reported to the authorities.

Pennsylvania Bill Would Reduce Welfare Benefits For Women Who Cannot Prove They Were Raped
So based on this evidence we can logically conclude that voting for Republicans would be wrong for this country because their policy ideas are so freaking wrong and inhuman.
That's not how I was brought up. We need to help those who need help but leave the judging for the legal system.
Think of your fellow man
lend him a helping hand
put a little love in your heart.
You see it's getting late
oh please don't hesitate
put a little love in your heart.
And the world will be a better place
and the world will be a better place
for you and me
you just wait and see