Marmalade and Tiger share a Pootie Pad
It's getting chilly and the pooties want to snuggle -- and how better than with their own, cat-size catnip quilt?

Tom enjoys a Halloween themed Pootie Pad. Yes, we have black cat fabric!
Pootie Pads are made of pre-washed 100% cotton (sizing and chemical fabric preservatives have been washed out so the pooties won't ingest any), top quality polyester batting, and the finest, organic, potent catnip you'll ever find. Pooties love their little, personal quilts! And they come in two sizes!

Original size Pootie Pad is 17" x 23". The Petite size is 9" x 13.5"
PayPal links for ordering:
Original size Pootie Pad -- $35 + $5.15 shipping
One Petite Pootie Pad -- $18 + $5.15 shipping
Two Petite Pootie Pads -- $35 + $5.15 shipping
Let us choose fabrics for you -- or look here for a selection. If you order from our website, please know that we have only two Doodle Cat prints left.
A happy customer posted this video on YouTube. This is a typical pootie reaction to Pootie Pads!
We are also making lap throw quilts for people filled with organic lavender flowers, sprinkled in the batting. For those who find the scent of lavender soothing and healing, these are heavenly. They are $175 plus $12 shipping. These are the tops we have ready to make up. Message me if you would like to order one. We will make it up fresh for you.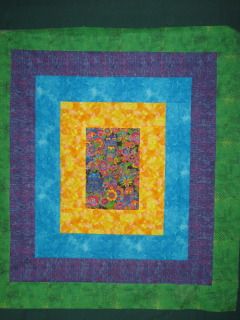 Lavender quilt #8 (cat fabric in center)

Lavender quilt #9 (book fabric in center) SOLD!
f
Lavender quilt #10 (stained glass like fabic in center and border)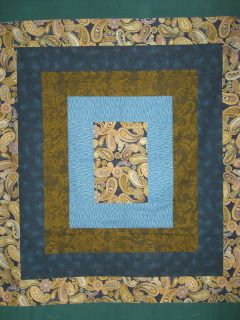 Lavender quilt #11 (metallic gold paisley on navy)
If you want other colors, we are happy to make a lavender quilt just for you.
For those who like their quilts unscented, we also make charm lap throws (see examples below, both sold) for $150 plus $12 shipping. These make a lovely, personal holiday gift for anyone who feels the cold. Message me if you would like one made for you.