ttwick is a new kind of web site. It uses sofisticated algorithms and massive social media data collection to determine the emotional content among millions of participants instantly.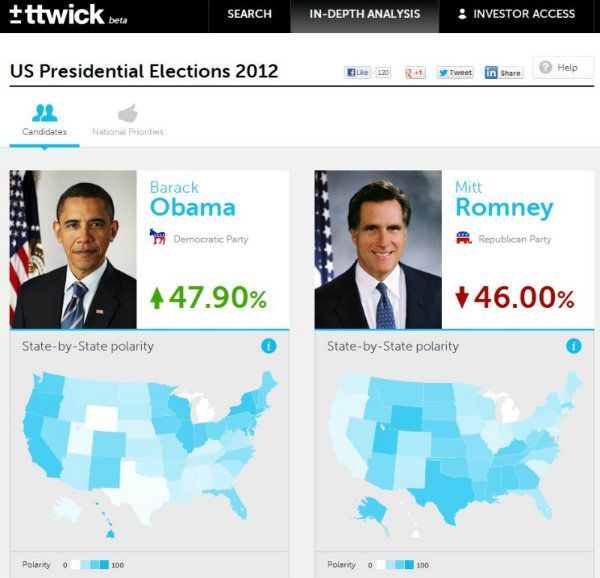 I've been following it for a while and Obama has been ahead of Romney by about 2% on the average.
It also shows a detailed geographical breakdown by state of this emotional score.
I also know some of the programmers behind this social media analytics applications.
Enjoy.