But First, A Word From Our Sponsor:
Top Comments recognizes the previous day's Top Mojo and strives to promote each day's outstanding comments through nominations made by Kossacks like you. Please send comments (before 9:30pm ET) by email to topcomments@gmail.com or by our KosMail message board. Just click on the Spinning Top™ to make a submission. Look for the Spinning Top™ to pop up in diaries posts around Daily Kos.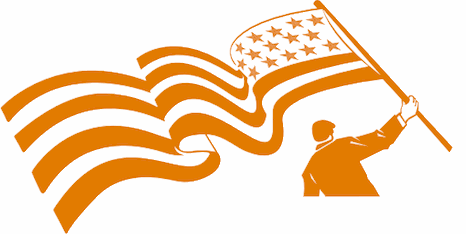 Make sure that you include the direct link to the comment (the URL), which is available by clicking on that comment's date/time. Please let us know your Daily Kos user name if you use email so we can credit you properly. If you send a writeup with the link, we can include that as well. The diarist poster reserves the right to edit all content.
Please come in. You're invited to make yourself at home! Join us beneath the doodle...
Here is my ghost story. Well, to be honest, I've never been one to truly believe in ghosts, but this experience still gives me goosebumps when I think about it. My first partner and I were visiting Salzburg Austria back in the early 90s. We booked a room in a very old B&B called the Altstadhotel. We had an exhausting day of exploring beautiful Salzburg and retired to our room after a final evening stroll along the Salzach river. We both fell asleep quickly under the down comforters. Shortly after 2:00 a.m., however, we both woke up shrieking simultaneously. We had both just experienced the same phenomenon. Both of us felt a presence hovering directly over us. In the moment it felt very real and very malevolent. I had broken out in a cold sweat and Craig was trembling uncontrollably. When we compared notes on what just happened to us, on went the lights for the rest of the night. Neither one of us slept a wink and we checked out of the hotel and into another the very next morning.
How about you? Do you believe in spooks? Do you have your own ghost story?

Source: Rolling Stone, November 3, 1977

Chester and Lissy with the pumpkin we carved last night
TOP COMMENTS
October 31, 2012
Thanks to tonight's Top Comments contributors! Let us hear from YOU
when you find that proficient comment.
From Land of Enchantment:
I believe Lying eyes' version of a touching story about a firefighter. One of those public servants who some people seem to begrudge a decent pension. Found in Meteor Blades' Open thread for night owls.
From Dave in Northridge:
gougef wasn't mincing any words when he or she assessed the diary Kos wrote about Dick Morris's election predictions. It just struck the 14-year old part of my brain as very funny.
And from you diarist, Steveningen:
I was completely remiss when I made the following nomination on Sunday evening and failed to submit it. I got distracted by news of Sandy. My apologies.

In Kieth930's diary Congratulations to San Francisco, Neko608 cracked me up with this great slam to CNN.
TOP MOJO
October 30, 2012
(excluding Tip Jars and first comments)
Got mik!
1) The New York Times Editorial by kravitz — 289
2) That would be fun for Ann by AnnetteK — 265
3) I'm just hoping we won't have Mitt Romney to by polecat — 256
4) Fiat-Chrysler is way too big for Romney. I read by LaurenMonica — 251
5) What a present Bachmann's ouster would be by ItsSimpleSimon — 225
6) Dam him....he is sneaking the public option by lakehillsliberal — 184
7) This diary may be the most important one today. by lgmcp — 179
8) Oh, how I would to see her defeated, along with by confitesprit — 174
9) Fuck that by johnthorpe — 174
10) Thanks for the update. And great kudos by Ian Reifowitz — 161
11) He has no program, he has no clue, and no heart.nt by Ohiodem1 — 152
12) Somebody wants an open race by GOPGO2H3LL — 147
13) The Fourth Estate no longer exists. by Troubadour — 139
14) Hahahahahaha Priceless by LaurenMonica — 138
15) Hello, my name is Mitt Romney. by Sam Sara — 133
16) And Alan West by edwardssl — 130
17) I'm really getting tired of this. by Kelly of PA — 126
18) And Cantor! n/t by Emerson — 122
19) Mitt wanted to end FEMA. Repeat. by kravitz — 121
20) I'd actually take great pleasure by SophiesWhirled — 119
21) It seems like the "privatize it" meme is out: by 4CasandChlo — 117
22) When I was a little kid, by Crashing Vor — 116
23) I'm one of obama legal protection by GOPGO2H3LL — 115
24) As a candidate, Romney by gchaucer2 — 113
25) We are working NON Stop down here. by Vetwife — 108
26) This tells me Christie by Steven D — 107
27) Good work, tech team! by Cardinal Fang — 97
28) And Joe Walsh! by elwior — 96
29) Hey, he's blunt when I can't stand him and he's by Wildthumb — 95
30) romney was told yesterday by the RedCross to by Olympia — 95
31) Jail them, by jbjowe — 95
TOP PHOTOS
October 30, 2012
Enjoy jotter's wonderful PictureQuilt™ below. Just click on the picture and it will magically take you to the comment that features that photo. Have fun, Kossacks!