Darrell Issa eh? This guy has been in Congress for over ten years?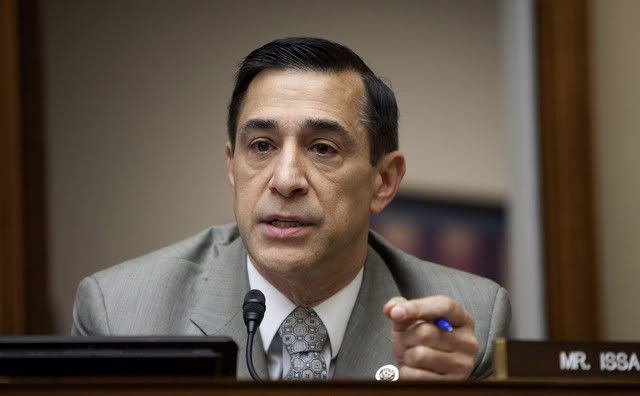 Sir Brags A Lot: Issa Got Whack -
"Oh, my, god, Becky, look at his brain.
It is so low.
He looks like one of those Tea Party guys' wingmen.
But, you know, who understands those Tea Party guys?
They only talk to him, because
he looks like a total GOP guy shooter, 'kay?
I mean, his luck, is just so eh.
I can't believe his bad mouth, it's just so loud, it's like,
out there, I mean - gross. Look!
He's just so ...whack!"
The Tetalman campaign needs your support... and FAST! Don't want to get more pissed at Darrell Issa and not do anything now, do we?
DO WE?!
GOTV (Get Out The Vote) Workers Needed Today!

November 2, 2012

Event Length: 1 Day (Repeats Every Day Until November 6, 2012)

We need volunteers to call Democrats every day until elcetion day to get out the vote! We supply the lists, the scripts and lots of support! Call us to schedule a time to call from the Carlsbad or Mission Viejo offices. 760-542-8190
Here are some videos to get you fired up and ready to convert some voters to Jerry Tetalman's direction, no matter who the people in the 49th district are!




And here's the necessary info:
Jerry Tetalman for Congress:
http://jerryforcongress2012.com/...
Donate:
https://secure.actblue.com/...
Volunteer:
http://jerryforcongress2012.com/...
Now get to work! Ok, so you meet some Republicans in the 49th District and they're skeptical and they ask you the following questions:
Why am I going to break my loyalty to Darrell Issa?
Answer: Because his communication line isn't open and he's never around to talk to you guys, whether you support him or not.
I'm a Republican! Why are you turning to me?
Answer: Because Jerry Tetalman is an open man, a nice man. Darrell Issa isn't. Jerry Tetalman doesn't pander to his own base. He listens to people from ALL different parties, including yours. Darrell Issa only represents the Republican Party, not all voters in the 49th district.
We want oil! Why are we going to support someone who doesn't like it?
Answer: Hurricane Sandy has been very aggressive in the East Coast as a result of fossil fuels, pollution from oil entering the sky for decades, and other environmentally problematic issues. Jerry Tetalman will make sure there's no hurricane like Hurricane Sandy to hit the 49th District, since it is based on the coastline and people need to adapt fast to the ever-changing global warming problems.
If Tetalman is so great, why isn't he a conservative?
Answer: Tetalman is a fiscal conservative. He believes in balancing the budget and the U.S. government living within its means. Common sense, right?
Why hasn't Tetalman debated Darrell Issa?
Answer: Darrell Issa has refused to answer Jerry Tetalman's plea to debate him. There's been a petition out there but so far, Issa has refused. Don't you want your own Congressman that you've had for more than ten years to debate his opponent? Is there something wrong with that?
We support the military and Camp Pendleton! Tetalman is just a liberal who wants to gut the military!
Answer: Jerry Tetalman has lived in the 49th district since the late 70's and is well aware of the need, as Congressman (should he be elected), to represent the pro-military voters and personnel serving in the U.S. Army and Navy. He won't gut funding for the military unless it is unnecessary pork spending that does nothing to strengthen the military like giving no-bid contracts to companies like Halliburton. Tetalman supports Veterans and Active Duty Military. He supports the Stimulus Bill which is paying for construction of the new hospital at Camp Pendleton to serve wounded warriors. He supports job training for our returning veterans. Darrell Issa voted against the stimulus bill that funds the hospital. Another thing to keep in mind is that Tetalman is diplomatic and understands that the military can be used in non-combat purposes, like the UN uses peacekeeping troops or when the U.S. Army sent troops to New Orleans during the aftermath of Hurricane Katrina. Tetalman is open to having an open dialog with the military community.
Folks, my conservative Republican mother grew up in Ogden, Utah. Her family background and neighborhood in the area are historically conservative, more so and more longer than the 49th District even during the Reagan years. Ogden, UT makes the 49th District look liberal. Trust me, I debate my mother respectively all the time and she's a Romney supporter but she's also pro-choice, loves Michelle Obama and likes Joe Biden (she's kind of an enigma... hehehe).