I hear some people on Daily Kos are mighty ANGRY over Darrell Issa. They can't stand him. They are furious at him. They think he's evil. They think he's sinister. They are FUMING with such vengeance and FURIOUS anger (as Ordell Robbie said in "Pulp Fiction"). They think…
Yeah, I get the picture.
Ok. So now onwards to the race in California's 49th Congressional District! I know we've got three days to go after tonight to make some noise and I know most people on Kos are probably going to write off the 49th District race as being the unwinnable. Yep, it's true, the 49th district race is:
"Far-fetched"
"Not worth our time and effort"
"Not a real race. Tetalman can't win"
:"Issa is too powerful. He has way too much money."
"Tetalman doesn't have the money. He's fighting up against a supremely red district."
"The 49th district is too red man. I'd rather smoke a bong instead."
Fellas, fellas, fellas! Look at the big picture here!
Do you remember Richard Pombo? He was well entrenched in the Republican establishment in Washington for a number of years as Congressman in a district in California he once represented, which is now occupied by Rep. Jerry Mcnerney, who lost the original election against Pombo in 2004 but by a surprisingly effective showing even as a write-in candidate (thanks to Mcnerney's own son). Mcnerney ended up pulling a big upbeat win in 2006 over Richard Pombo, effectively removing a man who in Tracy is known to being a household name even after he lost the election. We know how Jerry Mcnerney turned out, right? Glad we have someone who actually represents a district for its needs instead of being a partisan pander tool to self-centered special interest groups (like the oil industry)? Mcnerney's leadership has even won him acclaim by people in Stockton and he's been more bipartisan than partisan in representing his own district. Now the 25 year old hotshot GOP "star" Ricky Gill is challenging Mcnerney but we know he's just going to be bought out by the Tea Party.
Remember Francine Busby? Well, she ran in the 50th District in 2004 against and lost to then-Rep. Randy "Duke" Cunningham, who we know resigned in November 2005 after being convicted of federal charges that we know pretty much all the details here. Then after this, Busby decided to run again but this time in a special election race in 2006. She won the Democratic primary then in the general election but lost to then-candidate Brian Bilbray, who as you know is a surfer dude who signed Grover Norquist's Taxpayer Protection Pledge, which is not cool in the surfer world. It's just not cool man! Bilbray may surf but he's not as cool as the surfers from "Point Break." Yeah, the infamous Keanu "Woah" Reeves I believe is a better surfer than Bilbray but hey, that's just me.
Anyway, after then 2008 Democratic candidate Nick Leibham in the same 50th district ran against Bilbray and lost. Then Francine herself ran again in 2010 at probably the worst time since 2004 to be running as a Democrat for Congress because those Tea Party creeps made Democrats look like squirrels: A large part due to the Affordable Health Care Act which they said was TOO much government. However, one has to commend Busby for not giving up as she feared nothing when running more than once. It shows she's committed to the cause whereas others just give up after one try.
And speaking of which, Francine Busby is supporting Jerry Tetalman, the challenger to Darrell Issa, and believes in his candidacy most likely in the same sense that she believed when she first ran for Congress: commitment, dedication and tenacity. Also, this is the first time Darrell Issa has had a real credible challenger, whether the DCCC and DNC are being lamers or not. Those districts that Pombo and Duke Cunningham held were red for many years. Then of course Pombo was unseated and now that Bilbray looks like he might just loose his own seat in the newly-redistricted 52nd district, I think it can be figured out from here.
The point is, this is Jerry Tetalman's first run. He's never run for political office before a and neither has Rob Zerban, who is running a great race against Paul "Ayn Rand Loving" Ryan's in his home turf in Wisconsin's 1st Congressional District. However, unlike Zerban, Tetalman has been active much longer in progressive causes, more than Zerban and even more than Ami Bera, who we know is running a competitive race against Rep. Dan Lungren and it looks like he might just squeeze out a win. Like Bera, Tetalman has had a history of working in the medical field and knows health care issues firsthand out of experience. The difference here is that Tetalman is a registered nurse but was also a nursing director at a mental health facility in San Diego, as well as an ER nurse. Tetalman knows the stress of ER situations.
However, the difference between Jerry Tetalman and others like Ami Bera or Rob Zerban is that Tetalman is less of a partisan and more of a practical-minded person. That's not to say Bera or Zerban aren't progressive or practical but when Tetalman is speaking, he has vast amount of knowledge to back up his views. That's more than the average Democrat running for Congress. In other words, Tetalman doesn't need to do taking points to get his views across.
But of course, Tetalman is running for the first time and doesn't have finances quite as up to snap as say other Democrats in more competitive districts across California and the country. On the other hand, Tetalman is a fighter, he has REAL ideas and he does know how to strategize with even the lowest amount of resources. Tetalman also believes this campaign isn't about him. It's about a movement, like Barack Obama himself believed when he ran for president in 2008. Check out this video of Tetalman at the US Postal Worker rally at Darrell Issa's Vista, CA office a few days ago:

This rally did fire up fed up U.S. Postal Workers and unions all around San Diego and surrounding areas but one thing worth noting is that while Darrell Issa didn't show up (and boy, it would have been cool for Mr. Knowledge Tetalman to debate Mr. Lack of Knowledge Issa), his legislative aide did and according to Tetalman's campaign manager, a few union executives met with the aide later on. Now tell me that isn't progress!
But of course, you don't need the US Postal Worker rally video to convince you to support Tetalman. I think you're probably looking for something that can really inspire you to GOTV for Tetalman:
Here's Tetalman speaking at a theatre in the 49th district with a strong motivational video for why being a political activist can bring change to a community:

But this is where the real test of Tetalman's true progressive credentials comes:
HE…..DOES…. NOT…. SUPPORT…. NUCLEAR…. POWER

And you skeptics say Tetalman isn't that exciting? Shhha, like whatever!
Anyway, I've probably told you guys enough already. Here's though a perfect opportunity for you guys to go CRAZY today in GOTV for Jerry Tetalman. When I mean crazy, I mean REAAAAAAALLLY crazy!
JERRY TETALMAN'S Congressional Care-A-Van

Drive Hwy 101 / Oceanside to La Jolla (and return)

Saturday November 3rd / 1pm – 3pm

Join us Saturday, November 3rd at 1pm for a fantastic final surge of support for Jerry Tetalman. We will be driving along Hwy 101 with our cars festooned with flags, Tetalman signs and banners, and whatever works for you. Be sure to let people know your feelings about Darrell Issa with signs and placards.

Meet at Tetalman Headquarters at 1pm at:

390 Oak Avenue Suite N
Carlsbad, CA

The Congressional Care-A-Van will meet at the Tetalman Headquarters , then drive north on Hwy 101 to the Oceanside Pier area, then turn around and head south along 101 and passing through Carlsbad, Encinitas, Solana Beach, Cardiff, Del Mar and ending at the Glider Port in Torrey Pines. Then, for those who wish, we'll turn around and drive back.

The more the merrier for a beautiful Saturday afternoon drive along the main streets of the 49th district.

Dress is casual to festive (political hats, buttons, shirts). Kazoos will be available for every participant so that each car can add political anthems to the Care-A-Van ( This Land is Your Land, the National Anthem, Sousa marches, Stars and Stripes are a good sampling of songs). It will be a fantastic political statement that will generate excitement all along the way, bringing a lot of attention when it is needed the most to Jerry in a fun, festive, colorful way.

If you cannot join the caravan , stand anywhere along Hwy 101 on the route with Tetalman signs and we'll honk our approval when we see you. You can call 619-988-6925 to learn where we are along the route so you can meet us.

Imagine the impact of a 100-car Care-A-Van for Tetalman this Saturday afternoon. Join in and tell your friends. It will be a great event.

Invite your friends to visit http://jerryforcongress2012.com/... and click on "Updates"

or phone 619-988-6925 for details.
That's right kids, hop on board to the Congressional Care-A-Van, a guaranteed ride of your life! Think about it this way: You're like Dennis Hopper, Peter Fonda and Jack Nicholson riding COOL in the movie "Easy Rider," except you're doing it because you've got fire in your bellies. And you're helping a guy with a message make his case! And you're helping the progressive cause! And you may elect someone in Congress (if we're lucky)! And you're of course having so much fun that you want to party! Well, not like National Lampoon's Animal House partying but you get my drift right? You want to just make sure you're being upbeat while campaigning and telling people to vote for Jerry Tetalman!
Now I know the Tetalman campaign wants to be fair and say there should be a 100-car Care-A-Fan in support of Jerry Tetalman's campaign. I think there should be more. There should be 200-cars with Tetalman signs. No wait, 500. Nah, 1,000. No, 10,000 sounds better! Shoot, why don't we just go ahead and contact all these pro-Obama students at UC Santa Barbara and UC San Diego and see if they want to help out! Yes, they can drive down too and be pro-Tetalman. I mean, I know the Tetalman campaign only wants 100-cars with Tetalman gear ALL OVER but you know, as many cars as possible would create even more bus! Seriously man, nothing is cooler than that, except maybe drinking a nice mango smoothie. Only kidding.
Bottom line I say to all: AS MANY PEOPLE AS HUMANLY POSSIBLE to attend the event. Get there by car, get there by plane, get there by a taxi or even by running like Forrest Gump! If you're taking public transportation and are passing by the Care-A-Van event, roll down the windows and say, "Go Tetalman!" while holding a sign, t-shirt or whatever gear you have (it would actually be cool to have a Tetalman cape)!
Now we have a choice, we can choose this guy (picture and article courtesy of Bloomberg):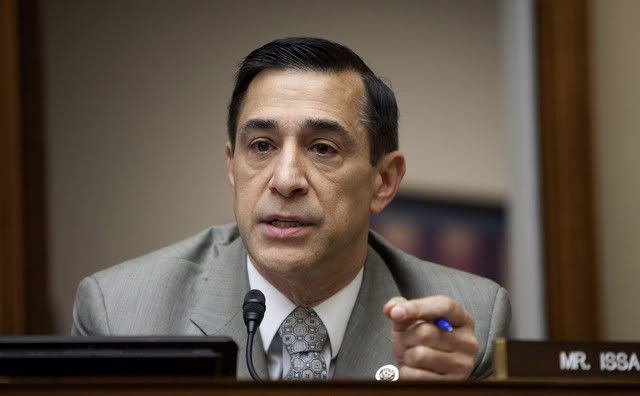 Or this guy: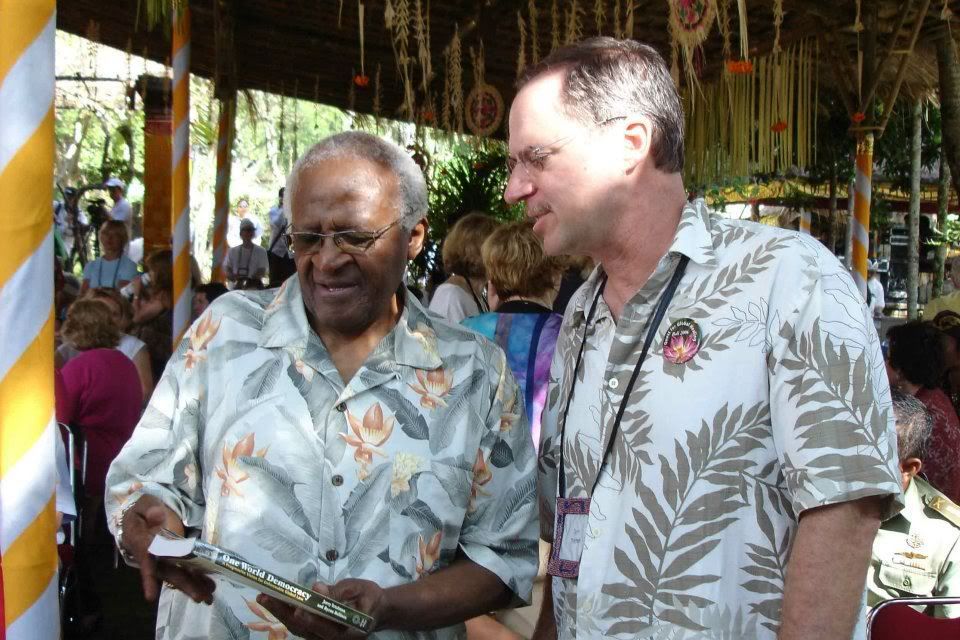 Yes, here's Jerry Tetalman, doing what only a Tetalman does best. There's no better way to prove your foreign policy credentials than to be active a number of peace conferences and meet with fellow peace activist Desmond Tutu!
So remember, this guy: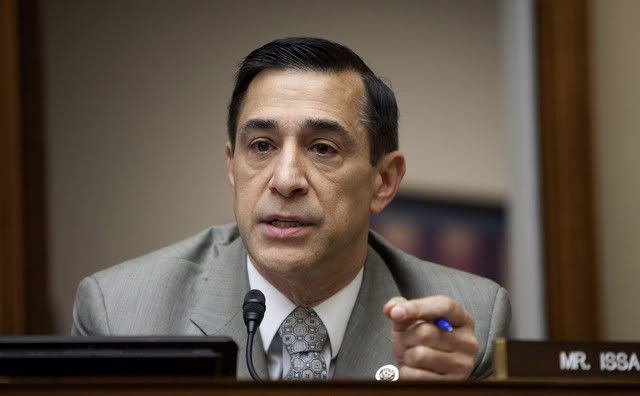 Or that guy: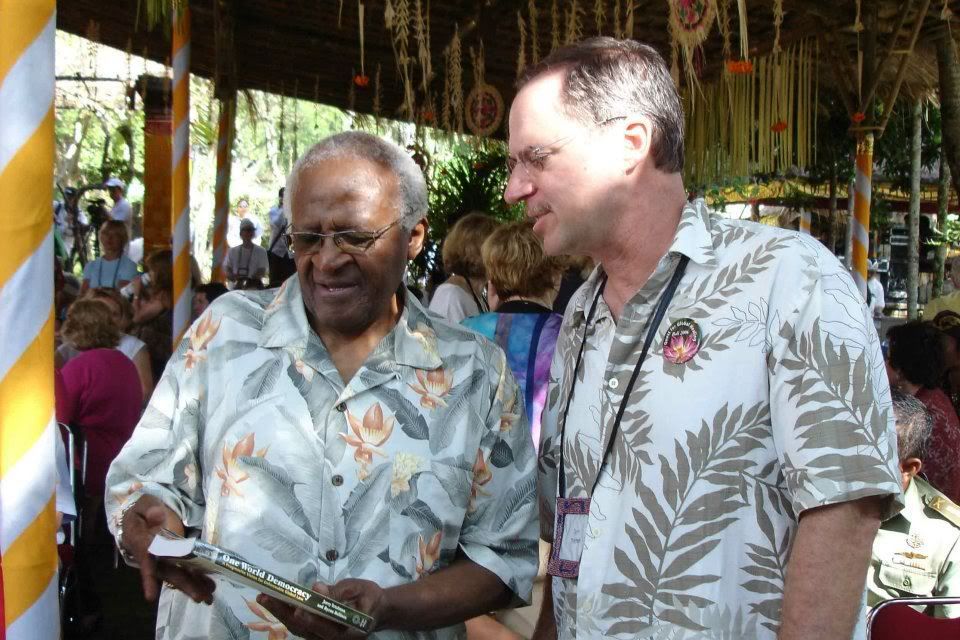 Ok. Now is the time to fight! For those who believe the following:
Tetalman will only get 30% of the vote – Shoot for 50 percent!
Tetalman will only get 42% of the vote – Shoot for 58 percent!
Tetalman will only get 58% of the vote – Shoot for 67 percent!
Why not shoot for 98% of the vote?!
This can happen, of course, if as many of you guys are able to shake as many Republicans out of their shells as possible (kindly, of course) in the next three days. I know you know it's important to engage all potential voters, not just Democrats and progressives alike. Jerry Tetalman has promised (at least from what he told me weeks ago on the phone) that he will be an inclusive rather than exclusive Congressman. Therefore, if you like how Rep. Jerry Mcnerney handles communicating with his constituents, the same kind of spirit will happen with a Rep. Jerry Tetalman. Woah, did I just say that? Representative Jerry Tetalman sounds good!
"Can't! Too scared!"
Relax. You're not Gene Wilder in "The Producers!" You are a committed progressive who believes, "Yes I can get out the vote for Jerry Tetalman!" "No, I'm not going to take no for an answer!" "No, I'm not going to listen to those lamers who don't think this Congressional race is worth fighting for?
Seriously, another reason why it's important to fire this CA-49 congressional race up is because we need to give Sandra Fluke a nice vacation to Hawaii, a Southeast Asian resort or even a trip to the Bahamas as a reward for her dedication, courage and willingness to fight for women's rights no matter what the odds are! She deserves a nice break for all her hard work!
So anyway, remember, get as many people as you can to go to the Care-Fan-Event. Bring kids, grandkids, relatives, neighbors, friends, extended family, etc. If you really do consider yourself committed to fight for progressive causes, what are you waiting for?! Go to the event or even go fighting elsewhere in the 49th district. Hell, pull a John Kerry 24 hour event like he once did as the Democratic presidential candidate in '04 and go to every voter you can find. Even go to bars late at night although make sure John Boehner doesn't see you!
Jerry Tetalman for Congress:
http://jerryforcongress2012.com/...
Donate:
https://secure.actblue.com/...
Volunteer:
http://jerryforcongress2012.com/...
Sorry if I'm making this diary too long but you know what? I can't help it! Three more days until the election! Can't help but go crazy!