Vote!
Join us on the Black Kos Front Porch today, into the evening, and through the night as results roll in to talk about what's going on in your area. Share your stories, observations and thoughts.
Join us to celebrate the massive effort that we have all put into this election.
~~~~~~~~~~~~~~~~~~~~~~~~~~~~~~~~~~~~~~~~~~~~~~~~~~~
Voting notes from Dee
Reporting in from my school - students at SUNY New Paltz are turning out in record numbers, problem is the poll workers are frantic, they can't handle the volume. The wait time is up to 3 hours, and and one election worker said "at the rate we're going...we'll be here till 2 o'clock in the morning". She begged me to "call someone, anyone and see if we can get help". I also observed some students placing "displaced ballots", which is what Governor Cuomo set up to open all polling stations to NY'ers displaced by Sandy.
I voted early this morning in my little "Red corner" of my district. Was number 21 to vote but as always felt weird since I am one of the few Democrats in my little section of the Hudson Valley. On top of that I am always the only person of color. Thankfully. the rest of the area is Democrats.
So tell us how your election day has been so far? Can't wait to hear.


~~~~~~~~~~~~~~~~~~~~~~~~~~~~~~~~~~~~~~~~~~~~~~~~~~~
News by dopper0189, Black Kos Managing Editor
~~~~~~~~~~~~~~~~~~~~~~~~~~~~~~~~~~~~~~~~~~~~~~~~~~~


~~~~~~~~~~~~~~~~~~~~~~~~~~~~~~~~~~~~~~~~~~~~~~~~~~~
An independent analysis of the list of names challenged by Tampa Vote Fair's Kimberly Kelley reveals the list is 40 percent black, which compares to 15 percent of registered voters who are black. Color Lines: Tea Party Group Blocks Florida Voters, Stops Water Handouts at Polls.
~~~~~~~~~~~~~~~~~~~~~~~~~~~~~~~~~~~~~~~~~~~~~~~~~~~
Political scientists Daniel Smith of University of Florida and Michael Herron of Dartmouth College identified 73 people on the list using voter ID numbers in the Florida voter file. They also found just 16 percent of the voters on the list were registered as Republicans, compared to 33 percent of county voters. "We're essentially seeing the privitzation of voter suppression," says Smith, "and that should be highly disconcerting. Now we have private citizens through this organization Tampa Vote Fair doing their own data mining and matching and challenging potential citizens at the polls."
Tea party activists in Florida's largely black and electorally significant Interstate 4 corridor have worked furiously to put a damper on what has been a record-setting turnout thus far. In one of the most striking examples of voter suppression to emerge, Voting Rights Watch obtained a list of several dozen Hillsborough County voters who will be surprised to learn they cannot vote regular ballots thanks to last-minute challenges filed against them.
I've requested similar information from Miami-Dade, Orange, Pinellas and Seminole counties, but officials have not responded. A spokesperson for the Secretary of State's Office, Chris Cate, said the state does not track voter challenges, so there is no way of knowing how widespread these sorts of challenges may be.
In Hillsborough County, 77 people—40 of them in Tampa—won't be able to file a regular ballot because the True the Vote-affiliated group Tampa Vote Fair has challenged their voting status. Of those, 68 have been challenged because Tampa Vote Fair asserts they are ineligible due to a felony conviction. These people will not know that their vote has been challenged until they reach the polls and are forced to cast a provisional ballot. (Some of them may have already attempted to vote during the early voting period.)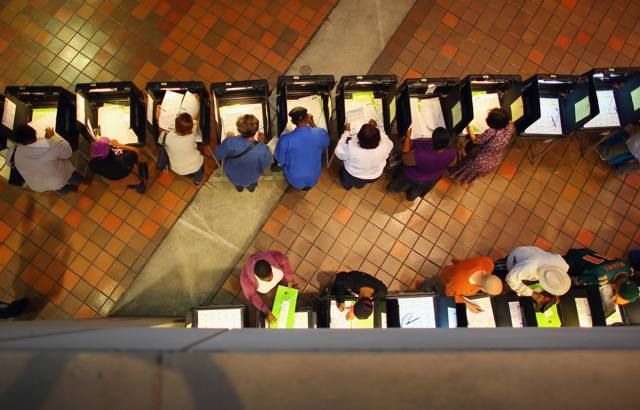 Miami voters cast ballots on the first day of early voting, Oct. 27, 2012. Photo: Joe Raedle/Getty Images


~~~~~~~~~~~~~~~~~~~~~~~~~~~~~~~~~~~~~~~~~~~~~~~~~~~


~~~~~~~~~~~~~~~~~~~~~~~~~~~~~~~~~~~~~~~~~~~~~~~~~~~
Did former Chief Justice William Rehnquist's practical jokes and bonhomie disguise a vicious, racist ideologue? Slate: Injustice
~~~~~~~~~~~~~~~~~~~~~~~~~~~~~~~~~~~~~~~~~~~~~~~~~~~
William Hubbs Rehnquist was an enigma wrapped in a riddle, according to John A. Jenkins' new biography, The Partisan. An enigma wrapped in a riddle, wrapped in an orange tie, wrapped in a drug-induced stupor, then wrapped yet again in a hard racist shell. And, as Jenkins tells it, beneath all that packaging there lay a pulsing heart of pure, ends-driven evil.
Jenkins—a well-respected journalist who scored a major interview of Rehnquist in 1984—tells the story of the former chief justice's rise from a conservative, middle-class Milwaukee upbringing, to the highest grades in his class at Stanford Law School, to playing a leading role in Richard Nixon's Office of Legal Counsel, then leapfrogging over far more famous candidates into a slot at the U.S. Supreme Court. Jenkins paints a picture of a clearly brilliant yet ever-striving student, law student, clerk, and attorney, arguing that most of Rehnquist's political and legal philosophy—described as "legal nihilism"—never changed an iota after college.
But Jenkins' story is shot through with a palpable sense of frustration and betrayal on the part of the biographer. He is plainly furious that Rehnquist got away with authoring a memorandum as a law clerk in 1952 arguing in favor of school segregation and defending the court's shameful holding in Plessy vs. Ferguson. That memo, in Jenkins' view, made Rehnquist an "ardent segregationist," a sin made far more grievous because Rehnquist later blamed the memo on the justice for whom he'd clerked, suggesting it was written in Robert Jackson's voice. Jenkins is livid at Rehnquist for going through a well-documented period of prescription drug addiction (so bad that it landed him in the hospital, delusionally racing for the exit in his jammies) and yet never being called out for his addiction during his confirmation hearings for chief justice or by a fawning Supreme Court press corps. Jenkins is angry that the same Rehnquist who intimidated minority voters on voting day never admitted to it or apologized for it. He is appalled that the same Rehnquist who defended the Nixon administration's arrest of 12,000 Vietnam War protestors in May of 1971 sat on an appeal in that same case as a justice of the court. The Partisan is a lament, after Rehnquist's death, that he was the most conservative, ideological, racist, and ends-driven justice in decades and yet somehow got away with all of it.
The Rehnquist who emerges is an inexplicable mystery. Jenkins time and again describes a "duality" in Rehnquist's character: a cold and determined conservative with no patience for the legal claims of women, minorities, or death-row inmates, camouflaged behind a gregarious, almost madcap persona that was all impish charm and practical jokes. Early on, according to Jenkins, Rehnquist chose to "disguise his condescension" behind a "role" he adopted—that of the "charming rogue." The real Rehnquist used this façade to "ingratiate himself with his colleagues." When he worked as Nixon's lawyer, he dressed in ugly Hush Puppies, flower-power ties, and Buddy Holly glasses. (Nixon kept wondering why Rehnquist was "dressed like a clown.") Jenkins never quite hides his suspicion that all of Rehnquist's bonhomie and good humor hid an iron-willed project to shift the court rightward, without regard for the law, the Constitution, or the nation. Don't be fooled by the striped pink shirts and the Gilbert & Sullivan robes, we're urged. The real William H. Rehnquist wanted only to be a hanging judge.
Jenkins concedes that Chief Justice Rehnquist was brilliant yet gives us a picture of a man who was desperately bored at the court: dabbling in painting, devoting years to what sound to be a pair of desperately awful novels, and forever hounding others to be as ruthlessly efficient as he always was. The Rehnquist here never wrote a memorable majority opinion and remained unbothered by that fact. He was the Lone Dissenter, the relentless voice of his parents' all-white, middle-class Milwaukee, and as the court eventually came to coalesce around that vision; the dissent became the status quo.


~~~~~~~~~~~~~~~~~~~~~~~~~~~~~~~~~~~~~~~~~~~~~~~~~~~~
A 17 year struggle is over... The Grio: After 17 years, black candidates become firefighters in Chicago
~~~~~~~~~~~~~~~~~~~~~~~~~~~~~~~~~~~~~~~~~~~~~~~~~~~~
At age 53, Marvin Jones finally became the fireman he'd always dreamed of becoming.
"It's been a long struggle. I feel blessed. I'm almost closed to tears," he said before walking across the stage in Navy Pier's Grand Ballroom to shake hands with Mayor Rahm Emanuel.
Jones was among 98 new firefighters who graduated Thursday, 86 of whom were overlooked by city officials who used discriminatory practices in evaluating applicant scores for a 1995 entrance exam.
"It is my hope that we never, ever make those mistakes again," said Mayor Rahm Emanuel, stressing that the Chicago Fire Department should be as diverse as the city it serves.
After a series of back-and-forth legal battles over the years, Chicago was ordered in May 2011 to hire 111 black firefighters and pay a total of $30 million to nearly 6,000 clients listed in the class-action lawsuit known as the Lewis case.





~~~~~~~~~~~~~~~~~~~~~~~~~~~~~~~~~~~~~~~~~~~~~~~~~~~
Some fear new regulations endanger black voter turnout in these battleground states. The Root: Where Voter-ID Laws May Decide the Election.
~~~~~~~~~~~~~~~~~~~~~~~~~~~~~~~~~~~~~~~~~~~~~~~~~~~
If there are two words that still-angry Democrats use as shorthand to summarize all that went wrong in the 2000 presidential election, those words might just be "hanging chads." But "hanging chads" may soon be joined by "voter-I.D. laws" as the catchphrases progressives use while playing the blame game after a disappointing presidential election. Though hanging chads primarily affected one state (albeit an important one in an important election) the far-reaching and long-term implications of voter-I.D. laws could affect this presidential election and many elections to follow at the local, state and federal level.
Four years ago black voters emerged as one of the most powerful voting blocs of the presidential election. Of the nearly 5 million new voters in 2008, 2 million were black and Hispanic. For the first time in history, black women had the highest voter turnout of any voter demographic. This increase in minority voter turnout is credited with making a difference in a number of states that President Obama ultimately won, including Ohio, Virginia and Indiana. In an earlier interview with The Root, Chairman of the Congressional Black Caucus Rep. Emanuel Cleaver noted that if 2 percent to 5 percent of black voter turnout decreased due to voter-I.D. laws in the current race, President Obama's re-election would be in jeopardy.
Critics of voter-identification laws have pointed out that they disproportionately affect black people, who are less likely to possess a government-issued photo I.D. Nevertheless, according to a report by the Advancement Project, 37 states have enacted or considered some form of voter-I.D. laws since 2011, but nine have enacted particularly strict and onerous requirements, eschewing traditionally accepted forms of voter identification such as expired driver's licenses, student identification cards and veteran-identification cards. During this election the laws will be in force in six states (pdf): Georgia, Kansas, Tennessee, Mississippi, South Carolina and Indiana.
The remaining three states with the most restrictive regulations have had their laws struck down by courts, which means they will not be in effect this election, but may be in the future: Wisconsin, Pennsylvania and Texas.



~~~~~~~~~~~~~~~~~~~~~~~~~~~~~~~~~~~~~~~~~~~~~~~~~~~~~~~~~~
Voices and Soul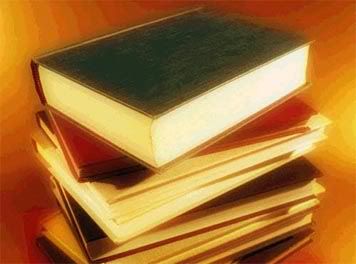 by Justice Putnam
Black Kos Poetry Editor
On this Election Day, as we cast our votes in a declaration of independence and civic duty; as an affirmation of our heritage as Americans; I cannot help but consider that part of our Heritage that is like the crisp autumn leaves of dried blood on our hands; a heritage passed down by the spilled blood of brothers and sisters past; of the blood of grandfathers and grandmothers weeping from a round house; the blood of elk and bison spilled on sands and in forests; blood of eagles on a snow-capped precipice and blood of mallards on a Cascade valley lake; the blood of our Heritage carried by blood-vein rivers and streams across this vast red earth. A heritage that preceded the landing at Plymouth Rock, even that of the landing of the Santa Maria. A heritage planted by a tribal people who also, nonetheless, in a vast and distant time, emigrated from the distant shores of another distant continent. Who, because of aeons of intimate connection with this landscape, believed that every thing is alive. So much so, that coastal tribes built their dugouts with hearts and lungs; because they believed the tree was still alive in the boat.
On this Election Day, as we make those important votes and then go about our daily routines, routines that take us along corridors of pavement or through the static of the air; let us consider a once powerful people. A people subjugated, marginalized and weakened. A people not so unlike any who have come within the craw of a yawning manifest destiny marching across bone and blood and Soul. A people caught between worlds not of their choosing. A people left with only...

A Declaration, Not of Independence

Apparently I'm Mom's immaculately-conceived
Irish-American son, because,
Social-Security time come,
my Cherokee dad could not prove he'd been born.

He could pay taxes, though,
financing troops, who'd conquered our land,
and could go to jail,
the time he had to shoot or die,
by a Caucasian attacker's knife.

Eluding recreational killers' calendar's
enforcers, while hunting my family's food,
I thought what the hunted think,
so that I ate, not only meat
but the days of wild animals fed by the days
of seeds, themselves eating earth's
aeons of lives, fed by the sun,
rising and falling, as quail,
hurtling through sky,

fell, from gun-powder, come—
as the First Americans came—
from Asia.

Explosions in cannon,
I have an English name,
a German-Chilean-American wife
and could live a white life,
but, with this hand,
with which I write, I dug,
my sixteenth summer, a winter's supply of yams out
of hard, battlefield clay,
dug for my father's mother, who—
abandoned by her husband—raised,
alone, a mixed-blood family
and raised—her tongue spading air—
ancestors, a winter's supply or more.
~~~~~~~~~~~~~~~~~~~~~~~~~~~~~~~~~~~~~~~~~~~~~~~~~~~~~~
~~~~~~~~~~~~~~~~~~~~~~~~~~~~~~~~~~~~~~~~~~~~~~~~~~~~~~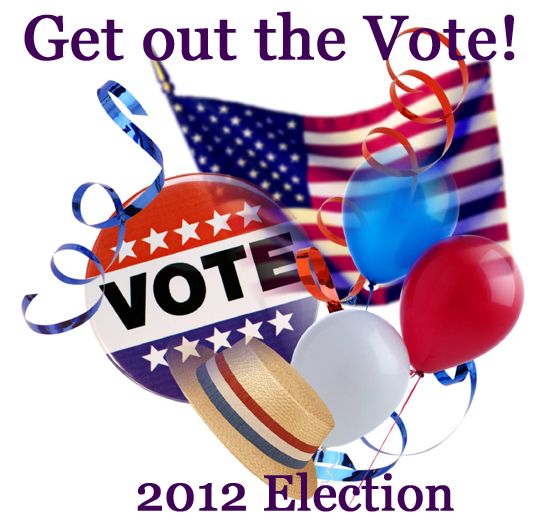 More details in this diary - - Phone Banking Out-of-State Close Races From Your Home When No Online Phone Banking Available! by Patriot Daily News Clearinghouse.
Thanks.
Online/Remote/Virtual Phone Banking Links for Election 2012




_______________________


Start Making Calls for the Obama-Biden Presidential Campaign
Phone Banking Guidelines - Please read this.
_______________________
Our list is targeted at available resources that allow, for example, Californians to phone bank for close races in Ohio, Florida, Virginia, and other battleground states even when online phone banking is not provided by the campaigns. The new tool is remote/virtual phone banking.
Many campaigns don't have online phone banking like you might have experienced in the past for the Obama-Biden Campaign, which is one click away to a script and list of voters. Please contact the following Democratic campaigns that use a variety of alternative resources including Facebook applications and dedicated software. Volunteers can log on from inside or outside the state or Congressional District. Some campaigns will email PDFs of names and numbers to interested political activists from all over the country. Read the directions carefully for each campaign.
Let's work hard for the next few days and on to victory on November 6th!
________________________
Progressive Change Campaign Committee

Call out the vote! Sign up to call voters from home for bold progressives like Alan Grayson and Elizabeth Warren between now and election day.
_______________________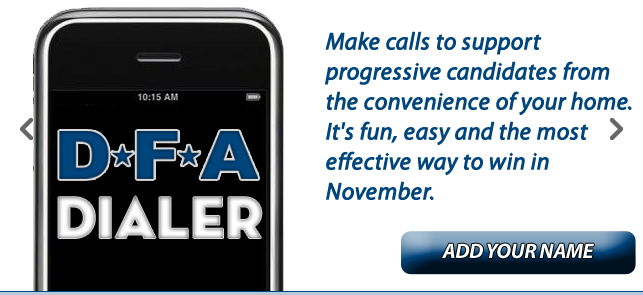 DFA's Dialer is set up for supporting progressive candidates from your home.


_____________________
Click onto tab "MAKE CALLS" on the top of page. If registered at site, it will take you to phone banking page that has the script and list of names to call.
If not registered, it asks you to register.
_____________________
Democratic Congressional Campaign Committee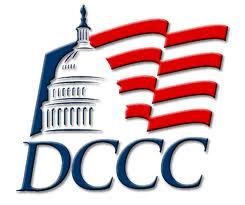 Sign up at the DCCC volunteer page to make calls from home. Complete a short form with your email, first name, and other optional information (last name, city, zip, state, and phone) and then choose the checkbox by "Call voters from home."
A DCCC staffer will make contact via email to explain the process and to register you. Click this link for more details.
_______________________
United States Senate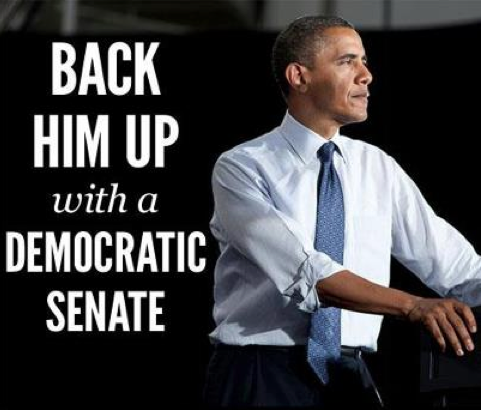 - Elizabeth Warren (D-MA) - Register at her website with name, email address, and password. After you register, you can make phone calls for her from out-of-state, similar to President Obama's phone banking set up.

- Tim Kaine (D-VA) - Click this link to make phone calls.

- Tammy Baldwin (D-WI) - Contact Lauren Peters at 202-997-6642 or laurenp@wisdems.org and she will set you up for their online phone bank.
United States House of Representatives
The Speaker's gavel belongs in Nancy Pelosi's hand. Work hard to make it happen!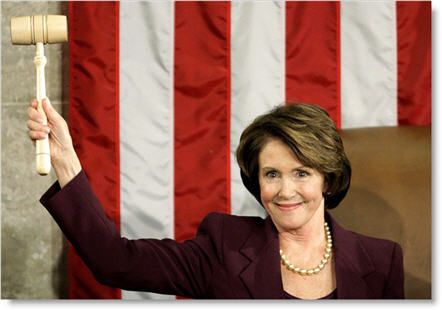 - Kyrsten Sinema (AZ-09) - Only option for virtual phone banking is via the DCCC (if Sinema is targeted for their support).

- Ami Bera (CA-07) - Call 916-670-1864 or sign up at this link.

- Jose Hernandez (CA-10) - Email Nick at namattes@gmail.com to learn how to register and login to the system.

- Raul Ruiz (CA-36) - Only option for virtual phone banking is via the DCCC. (if Ruiz is targeted for their support)

- Scott Peters (CA-52) - Contact Kate Lyon at k.lyon@cadem.org or 858-715-1369.

- Elizabeth Esty (CT-05) - Call or email Matt at 203-716-1669/mjaniszewski@ctdems.org to be registered for phone banking Sat 11/3 through Tues 11/6.

- Al Lawson (FL-02) - Email alex@lawson4congress.com and request a PDF with the names and phone numbers of people to call.

- Alan Grayson (FL-09) - Click this link to do phone banking for the campaign. It is called "Call for Grayson."

- Val Demings (FL-10) - Email Brian at blacey@fladems.com and request phone lists.

- Patrick Murphy (FL-18) - Go to this link for immediate registration and login to do virtual phone banking.

- Lois Frankel (FL-22) - Click this link to create account.

- Joe Garcia (FL-26) - Email Franco at fcaliz@democracyforamerica.com to sign up to make calls starting now through the election and/or for a major DFA call session on Th. Nov. 1. (Spanish speakers are especially welcome)

- Tammy Duckworth (IL-08) - Only option for virtual phone banking is via the DCCC. (if Duckworth is targeted for their support)

- David Gill (IL-13) - Email Meagan at Meagan@gill2012.com.

- Wanda Rohl (IL-16) - Click on this link - http://rohlforcongress.com/.... - and choose a county. In the "name" field type in "Daily Kos" and then supply your email as instructed, and someone will get in touch with you.

- David Crooks (IN-08) - Call Matt at 574-807-2576 or email him at mattlafortune@gmail.com.

-Gary McDowell (MI-01) - Call Matt at 203-710-9454.

- Mike Obermueller (MN-02) - Call Nathan at 952-239-0531 or email him at coulter.nathan@gmail.com.

- Jim Graves (MN-06) - Call 320-252-4446 or email ray@jimgraves.com.

- Kim Gillan (MT-AL) - Call 406-694-4100 or email team@gillanforcongress.com for a list of names and numbers to contact.

- Ann McLane Kuster (NH-02) - Email John at jgreene@nhdp.org or call 603-225-3327.

- Shelley Adler (NJ-03) - Email shelley@shellyadlerforcongress.com or call 856-574-4178.

- Michelle Lujan Grisham (NM-01) - Call 505-554-1623.

- Mark Murphy (NY-11) - Email CorinneRoller@gmail.com or call 718-273-0424.

- Sean Patrick Maloney (NY-18) - Follow this link to sign up for calling from home.

- Julian Schreibman (NY-19) - Call Erica at 845-765-9494.

- Pam Gulleson (ND-AL) - Call Luke Quandt at 701-566-7343.

- John Oceguera (NV-03) - Email Jonathan at jpattillo@nvdems.com.

- Betty Sue Sutton (OH-16) - Contact Cayti at 440-842-4227 or cjohnson@ohiodems.org.

- Manan Trivedi (PA-06) - Email info@trivediforcongress.com or call 610-621-2366.

- George Badey (PA-07) - Call Tim Brown at 484-432-6438 or email him at tim@badey.com.

- Kathy Boockvar (PA-08) - Call Brian at 267-544-9224; there is a coordinated GOTV dry run with OFA this weekend.

- Eric Stewart (TN-04) - Call 931-548-6831; email volunteer@votestewart.com; or go to this link.

-Suzan DelBene (WA-01) - Email info@delbeneforcongress.com for joining the GOTV phone banking, with set days and times.

- Rob Zerban (WI-01) - Go to this link and help defeat Paul Ryan twice!

- Jamie Wall (WI-08) - Call Ben Gardner at 920-737-2971 or email him at beng@wisdems.org.
~~~~~~~~~~~~~~~~~~~~~~~~~~~~~~~~~~~~~~~~~~~~~~~~~~~~~~~~~~
Welcome to the Front Porch Election Day Special.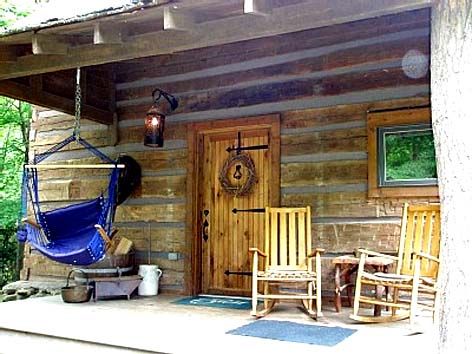 Grab a chair, a bite to eat, and get a hug.
We're doing this together!