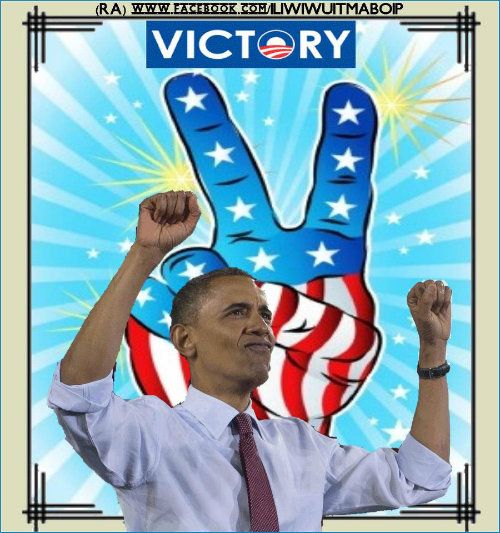 There is so much to celebrate and be thankful for;
re-electing President Obama to the White House for four more years,
sending a record number of women to the Senate,
taking back seats in the House,
ejecting Tea Party Republicans from State Legislators,
legalizing taking a toke in two states,
supporting marriage equality in four, and...
women rocking it out!
None of it, NONE, would exist without the amazing GOTV work done by so many all over the country and voters who would not allow their rights to be taken away.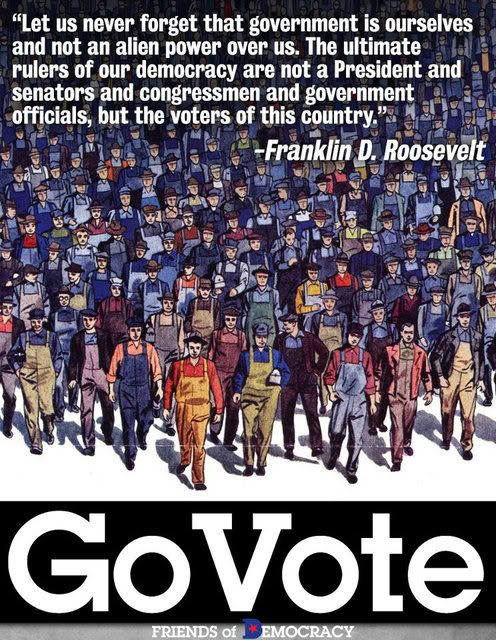 Beneath the numbers and headlines is something of crucial importance. The creation of the victories we're rightfully celebrating has transformed everyone who worked so hard to make it all possible.
So many of us made phone calls for the first time, over coming phone phobias and discomfort to get out the vote. Others took their shy, sweet, selves and braved knocking on strangers' doors to GOTV. It's one of my least favorite things to do too. People took time away from work, friends, and family to drive to battle ground states, working side by side with strangers to help fellow Americans get to the polls and vote.
We encouraged and supported each other when things seemed down. We cheered each other on, kept the faith, and refused to give up.
Across this nation we created a victory so many pundits, and god knows Republicans, refused to see coming.
We built something that transcended MSM, hundreds of millions in dark money, ALEC, voter suppression and right wing spin masters.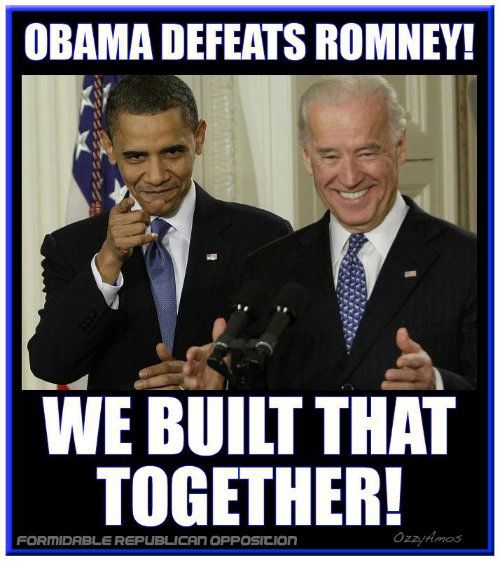 In the process we've discovered that we are indeed the change we've been waiting for. I don't know about you but it feels like nothing can stop us now.
N...O..T...H...I...N...G!
I don't want to stop building a better future. I don't want to stop registering new voters or getting folks involved who right now think their votes don't matter.
We know better. We know how precious each vote is. We also know that if the Republicans had a different strategy with different candidates all that we are celebrating now may not exist. Tuesday's vote was close. Sooner rather than later Republicans will be trying to craft a new pathway to victory in 2014 and 2016.
We can't wait for them to catch up with reality.
Weeks ago the LA Times published a piece on a Suffolk University-USA Today survey of unregistered and registered voters who were not likely to vote. What the survey found has haunted me ever since.
A Suffolk University-USA Today survey found that 43% of unregistered Americans and 43% of registered voters who are unlikely to make it to the polls in November would choose Obama if they were to cast a ballot. Just 14% of unregistered Americans and 20% of registered but unlikely voters said the same of Romney....

.....This group of Americans accounts for a huge portion of the potential electorate. Obama and Joe Biden won about 70 million votes in 2008, while John McCain and Sarah Palin won about 60 million votes. Eighty million eligible Americans sat on the sidelines that year – and that number is expected to be higher this time around.

http://articles.latimes.com/...
We need to bring these voters in to their rightful place as stakeholders in our government, their government. With them we can have a majority that will enable us to do the vital work that awaits on Climate Change, our Economy, voting rights, getting rid of Citizens United, making MSM accountable, and all our hopes.
With them, the extremists are finally routed.
We have work to do.
And I have no doubt that we will do it.
Let's start getting it done.
I'd love to hear your thoughts on this, to me, vitally important issue.
11:14 AM PT: Update: Some thoughts from allergywoman on how we keep moving forward.
Two things.
1. Working hard at your local Democratic party headquarters really does help. And they do welcome your help. Dislike the DCCC all you wish, hate the lies and backtracking the national candidates engage in if you must, but if you want to make things better, working to get good local liberal Dems elected does it.
2. Shouting from the outside isn't enough. Sorry. It isn't. Our local party worked harder than it has in years, harder than it did in 2008 frankly, and it really paid off. Almost all our local candidates won their races. We got huge praise and cheers for Obama this year at the Halloween parade. And even though our D representative candidate lost in our district as a whole, without SuperPAC money or even national D backing, Wanda Rohl carried our county, thanks to our hard work.
Organize. Don't agonize. Or agonize AND organize. You can make a difference, and making a difference locally means ten years down the road your County Board member may be your state or Federal D representative.