For basically my entire undergraduate career, I did not have health insurance. Because my mom was on Medicare, I obviously couldn't be covered under her plan, nor could I even be considered for Medicaid (some stupid rule about the same household not being allowed to have both Medicare and Medicaid). In other words, I rarely went to the doctor. I took advantage of a community clinic to get my prescription blood pressure medication (kind of important), but other than that, I almost never visited a physician. And I never went to the dentist. I knew I had some issues, but any kind of major procedure just wasn't an option.
Fast-forward to a few weeks ago. If you frequent Top Comments, you probably know more than you ever wanted to know about my mouth woes. No medical professional has thus far been able to fully explain the horrors that were going on in my mouth (including massive swelling, bleeding, and weird tongue issues), but the best guess is that it was mostly a periodontal issue related to my teeth needing a serious cleaning. And when I visited the periodontist, that's exactly what I got: a root planing, or a deep cleaning. Very unpleasant, as you can imagine, but necessary. And I haven't had issues since. Thankfully, now that I'm actually employed and have benefits, I had my awesome dental insurance to fall back on.
Oh, wait...NOT. Follow me below the fold for my tale of dental insurance woe.
But First, A Word From Our Sponsor:
Top Comments recognizes the previous day's Top Mojo and strives to promote each day's outstanding comments through nominations made by Kossacks like you. Please send comments (before 9:30pm ET) by email to topcomments@gmail.com or by our KosMail message board. Just click on the Spinning Top™ to make a submission. Look for the Spinning Top™ to pop up in diaries posts around Daily Kos.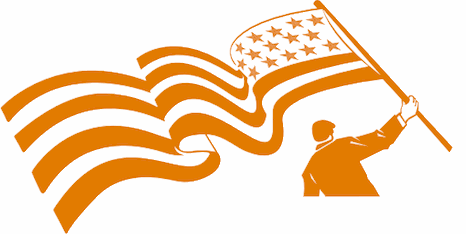 Make sure that you include the direct link to the comment (the URL), which is available by clicking on that comment's date/time. Please let us know your Daily Kos user name if you use email so we can credit you properly. If you send a writeup with the link, we can include that as well. The diarist poster reserves the right to edit all content.
Please come in. You're invited to make yourself at home! Join us beneath the doodle...
The root planing, without insurance, would have been several hundred dollars. But, fortunately, the periodontist's office checked, and it was a covered procedure under my insurance plan. I still had to pay $140 out of pocket, which hurt, but it wasn't going to break me. And it was a completely necessary procedure. So I shelled out the $140 and got my deep-cleaning.
Fast-forward to yesterday. I'm feeling much better, and I'm flossing a lot more so I won't have to go through that awful procedure ever again, and life was good. And then I went to my mailbox.
I found a letter from my insurance company. Okay, I thought, it must just be a summary of what they covered. I opened it up. Funny...under the "Paid Out" column, there was nothing. Under the "Amount You Owe" column, it said $452.
I must be reading it wrong, I thought. So I decided to give the insurance company a call and ask them to clarify. When I did, a lady very cheerfully told me that, yes, I was reading the statement correctly. My claim was denied, and I would indeed owe $452.
I asked why my claim was denied. After all, the periodontist's office checked on this before they performed the procedure. She told me it was because it didn't qualify. I asked why it didn't qualify. She said that the powers-that-be at the insurance company determined, based on the information the periodontist's office provided, that no root was exposed prior to the procedure. Therefore, I didn't need a root planing.
Nothing like being told by an insurance company representative what I "need" (yeah, I know, that's what they do all the time). I'm pretty sure the two weeks I spent in oral hell would like to have a word with this insurance company.
After going back and forth for a while, I asked to have the periodontist's office brought on the line. The person at the office was just as surprised as I was. She said it was very clear that my root planing would be covered, but the insurance company representative maintained, very (sickeningly) cheerfully, that my root was not exposed, and I therefore was not eligible to receive a root planing.
And that's pretty much where it ended. So now, the periodontist's office (which has been wonderful about this) is submitting a request for reconsideration on my behalf. After that, I have the right to appeal on my own. All of that should take several weeks. But I don't have high hopes for the outcome. For some reason, I don't see the insurance company caving on this. But we'll see. If not, I guess I'll have to add $452 onto my existing medical debt. I'm starting to wonder why I'm even paying my insurance premiums.
TOP COMMENTS
November 16, 2012
Thanks to tonight's Top Comments contributors! Let us hear from YOU
when you find that proficient comment.
From DRo:

This comment by milkbone pretty much sums up Republican thought.
From Tamar:

This comment from Winston Sm1th sums up the problem the Catholic Church has in applying its principals in a way that sanctions only progressive/liberal members of the church.
From lineatus:

chrississippi cracked me up in seishin's diary about the Taliban accidentally sending a press release and showing the whole "to" list.
From N in Seattle:

BiPM reminded us in C&J that Saturday is Howard Dean's birthday, and there were dozens of comments that extolled his influence on us and reminded us of our abiding love for the man. But by far the most powerful of those comments was iglarmobley's story of how Howard's influence is passed to the next generation.
TOP PHOTOS
November 15, 2012
Enjoy jotter's wonderful PictureQuilt™ below. Just click on the picture and it will magically take you to the comment that features that photo. Have fun, Kossacks!