Meanwhile the French Right (or rather its main party - Chirac'€™s then Sarkozy's UMP) is choosing its new chief.
While this has no bearing on who would be the candidate against Hollande in 2017 (since there will be a specific primary to pick the candidate in 2016 and four years is a long time), the two main candidates are the two most obvious possibilities for 2017 (assuming that Sarkozy does not try to come back later on which he is rumored to think about).

One candidate is François Fillon, Sarkozy'€™s Prime Minister for his whole term (which in itself is an unusual level of durability for a French PM) and who stayed popular €- more popular than Sarkozy€" - all throughout. His essence is the typical French "provincial bourgeois". Very classical French Right. Moderate in tone -€" if not always in action. Has a clear "€œsocial streak"€. Exhibits distaste of the Far Right-€" even if he has to bear the cross of having been a participant of Sarkozy'€™s policies. He is known to be personally very cold and not very charismatic. He does not like people very much which shows and he is not very good on the stump. His popularity was mainly his function of his seriousness which was a nice contrast with Sarkozy'€™s crazy dog persona. But that general sense of moderation, it should be noted, masks some seriously rightist views on the budget and the State. He was the main driver of the reform of the pension system under Chirac and then the follow-up under Sarkozy (which were radical by French standards) and he was known to be a deficit hawk (while Sarkozy was very Bush-like in his approach to the budget if you know what I mean). He is also very widely disliked by many in his party. Very much a loner, he has backstabbed many and plays his ambition through scheming rather than openly like Sarkozy or Copé. He is not known to take risks if he doesn'€™t have to (which got him insulted as a "€œHollande of the Right"€) and to be disloyal (an early skirmish of the campaign involved two proxy candidates to head the UMP caucus in Parliament and when it looked Copé'€™s friends had it locked up, Fillon abandoned his own proxy candidate without blinking an eye).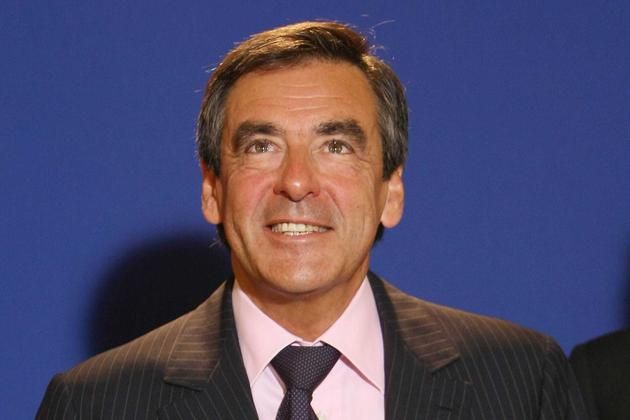 Jean-François Copé on the other hand has had rough relations with Sarkozy but mostly because they are almost the same person. Same ultra-active spotlight-chasing persona. Same self-admitted conspicuous ambition. Same "€œdescendant from Eastern Europe immigrants" story. And same positioning at the Far Right of the Mainstream Right. He is very much a liberal (in the French meaning) on economic issues and has no qualms "€œgoing there"€ on immigration and racial issues. One advantage he has is that he got from Sarkozy the post of Secretary General of UMP during the second half of the term (Sarkozy was still the real boss) so he got to know the party machine very well and is well loved by party members as he has been indefatigably going to functions all around the country to get to know them.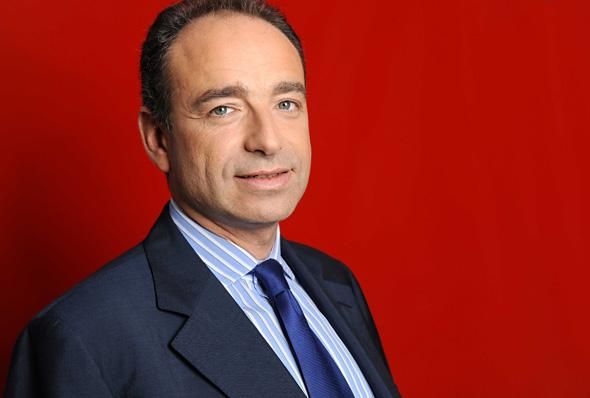 The campaign has gone as follows. From the get-go the assumption has been that Fillon would win. Most polls throughout showed him shellacking Copé at around 70-30 with little movement - with the important caveat pollsters were polling UMP voters rather than the narrower universe of party-members that are the ones actually casting the vote.
Fillon'€™s strategy has been simple: 1) running the clock€" which fits his personality to a T since he does not like campaigning and is by nature someone who prefers to stay on his own achieving his goals from his desk€" and 2) presenting himself as a more believable candidate for 2017€" which by all account he is, since his five years as PM have given him a pretty solid image as a statesman in the electorate. He has also ended up getting endorsements from most of the big figures of the party - in a drip-drip-drip that has given him a sense of momentum -€" who are not fond of him but would rather be in the winning camp. Actually even some allies and friends of Copé ended up switching sides.
Copé'€™s strategy has been three-fold:
- First he has been pointing out that what is being picked is the chief of the party, not the Presidential candidate. He admits his image isn'€™t quite there as a potential President (although his ambitions are as obvious as Fillon's) but that what is needed is someone that will lead the opposition, rebuild the party, and win the intervening elections first (mayoral, regional, European) before worrying about 2017. He even suggested people who favor Sarkozy€'s return should vote for him since he would move aside for Sarkozy while Fillon would fight him to be the candidate (which is a bit lolzy since Copé has the exact same ambitions).
- Second it has been to campaign very very actively. By all accounts, he is very good on the stump (the "lingering for hours after a speech to talk to everybody"€ type) and has been doing up to three or four events a day since summer (while Fillon couldn't be bothered to do one every two or three days until October). The idea is to present himself as the candidate of the party members vs Fillon being the candidate of the elites and big bosses of the party.
- Third - and sadly - it has been to reproduce Sarkozy€'s strategy of moving far to the right on social issues - particularly immigration and race issues. There is a debate in the party whether Sarkozy lost because of his provocation on that stuff or whether that strategy is what made it so close in the end. Clearly, Copé strongly believes in the latter. He has been making controversial proposals to get "€œbuzz"€, has made some very iffy remarks in order to provoke strong reactions from the Left (which he got) like saying "anti-white racism"€ was a major issue or telling transparently dog-whistling anecdotes about â"French children having been stolen their pain au chocolat by thugs who said that people shouldn'€™t eat during Ramadan"€ and has attacked Fillon on the question of the FN vote (Fillon used to have the same stance as the UMP and its predecessors have had for two decades that in districts where the run-off is between FN and PS the vote should go to the party that has democratic values whereas Copé changed the policy to both parties are equally evil and there should be no endorsements when no UMP candidate makes it to the runoff). He has called to demonstrate in the streets to prevent same-sex marriage and so on and so on. His slogan was that he stood for the "Uninhibited Right"€
Well, don'€™t look, but the polls were wrong. At this time, the vote is still 50-50 with a small advantage for Copé which in itself is a huge victory for him. The margin isn'€™t more than a couple of thousand votes each way on a total of 180 000 so whatever happens accusations of fraud that each side has been throwing at each other this week may end up making a huge difference - not to mention a huge PR disaster like what happened to the PS in 2008. But from what I read, the Fillon camp are losing hope and most specific accusations of fraud are being thrown at them.
UPDATE: As I was rereading this before publication, the situation on the vote count is completely overshadowed by very aggressive accusation of fraud on both sides which means we won't have any definitive results for several days by all accounts because Copé's small lead is, well, small.
If it holds that Copé wins though, two immediate lessons: polls still suck, even in France, and it does seem the French Right is moving clearly to the right as time goes. With Copé at the helm and the type of rhetoric he indulges in, there should be less qualms from local candidates (that are in many places already itching to do that after a decade of losing every election) to start allying with the far-right FN in local elections which in turn would slowly pave the way for a change of mind at the national level -€" even though neither candidate even opens the door to that thought yet.
A side storyline is that a more centrist former member of Sarkozy'€™s majority, Jean-Louis Borloo, has tried to create a new party, UDI, that merges all of France'€™s notoriously fractious Centre-Right and he may get a boost from Copé being the new Chief of the UMP if Copé continues his Rightist borderline offensive strategy.
The lesson about the party moving to the right also holds if Fillon pulls it off in the end. That Copé kept it so close will vindicate the view that the base is much to the right of its elected officials and needs to be taken into account. And on the question of "candidates", certainly Copé will be very much in the game for the next round so expect a low-intensity guerrilla and undermining if Fillon does win.
Whatever happens, a 51-49 result either way is the best result from the point of view of Hollande, who is unpopular and whose majority is also a mess of conflicts but who now faces a UMP President who is not beloved by the party members and who will have to deal with an emboldened internal opposition. Not to mention the upcoming debate about how to deal with the Front National that will probably makes for some tough swing-voters-turn-off moments for the mainstream right.
And Sarkozy also will smile since a divided party is the best scenario for his potential deus ex machina return in 2016.
2:37 PM PT: UPDATE 1: To make this even more of a disaster for the UMP, Copé and Fillon just made televised speeches at the same time both claiming they had won. Confirmed: this is going to be a big mess.