In the little community called J Town, right across the square from those cute little houses with the great big porches, is a little bar called the F Bomb.
Make yourself at home. Go up to the bar, or around the pool table and join in the conversation. Unfortunately, I can't tell you what it's about because I have to pre-post the next 6 diaries due to holiday travel to a place where the internet is wild and hard to pin down. If I can connect I shall embellish the diary with tipple jars (otherwise I will just let the auto tip jar happen) tweets and the like, but you never know.
On to the history lesson!
On This Day
In 1859, Charles Darwin's On the Origin of Species was published.
In 1963, Lee Harvey Oswald was shot to death by Jack Ruby in the basement of Dallas police department headquarters. The shooting was broadcast live on television (not intentionally).
In 1971, during a severe thunderstorm over the state of Washington, hijacker D. B. Cooper parachute from a Northwest Orient Airlines plane with $200,000 in ransom money. He was never found.
In 1973 , a national speed limit was set for the Autobahn in Germany due to the ongoing 1973 oil crisis. The new limit lasted only four months.
Born on This Day
1784 – Zachary Taylor, American general and 12th President of the United States (d. 1850)
1849 – Frances Hodgson Burnett, British-born author of The Secret Garden and The Little Princess, childhood favorites of mine. (d. 1924)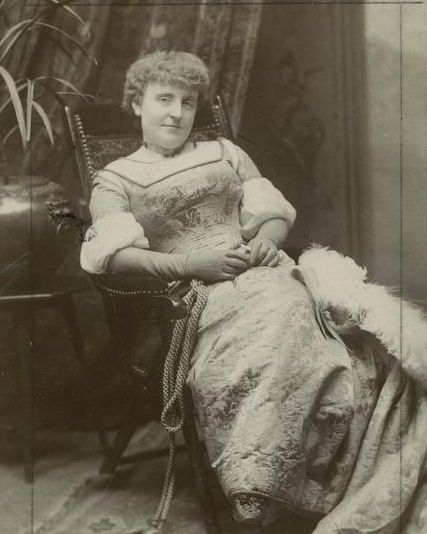 1864 – Henri de Toulouse-Lautrec, French painter (d. 1901)
1868 – Scott Joplin, Ragtime Composer (d. 1917)
1888 – Dale Carnegie, American writer (d. 1955)
1888 - Cathleen Nesbitt, Irish actress. The British Library recently obtained 80 love letters written to her by the poet Rupert Brooke. (d. 1982)
1893 - Fern Andra, American actress (d. 1974)
1897 – Lucky Luciano, American gangster (d. 1962)
1912 – Garson Kanin, American writer (d. 1999)
1912 – Teddy Wilson, American jazz pianist (d. 1986)
1913 – Geraldine Fitzgerald, Irish-born actress (d. 2005)
1917 – Howard Duff, American actor (d. 1990)
1925 – William F. Buckley Jr., American writer, the last of the intellectual conservatives (because now "intuhleckshual" is a dirty word. (d. 2008)
1938 – Charles Starkweather, American Spree Killer who was portrayed by Martin Sheen in Terence Malick's Badlands. (d. 1959)
1941 – Pete Best, British musician and original drummer for The Beatles.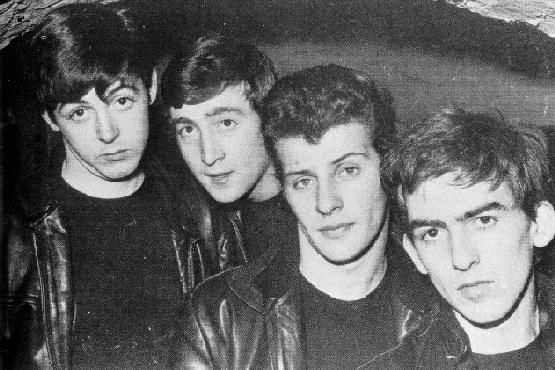 1941 – Donald "Duck" Dunn, American musician (Booker T. and the M.G.'s) (d. 2012)
1942 – Billy Connolly, Scottish comedian
1944 – Bev Bevan, English rock drummer (The Move, Electric Light Orchestra)
1945 – Lee Michaels, American musician and singer. He had a house in Mill Valley where he kept big cats. I saw the cages later, after he moved out. No idea what happened to the cats.
1946 – Ted Bundy, American serial killer (d. 1989)
1948 – Spider Robinson, science fiction author, creator of the always entertaining series, Callahan's Crosstime Saloon.
1955 – Clem Burke, American drummer (Blondie, the Plimsouls)
1962 – John Squire, British guitarist (The Stone Roses)
Died on This Day
1572 – John Knox, Scottish reformer (b. 1510)
1957 – Diego Rivera, Mexican painter (b. 1886)
1961 – Ruth Chatterton, American actress, who gave an exemplary performance in the 1936 tearjerker Dodsworth. (b. 1893)
1980 – George Raft, American actor (b. 1895)
1985 – Big Joe Turner, American singer (b. 1911)
1991 – Freddie Mercury, Zanzibar-born singer (Queen) (b. 1946)
1992 - Mary Smithuysen, Dutch dancer/actress (Bridge Too Far) (b. ?)
1993 – Albert Collins, American blues guitarist (b. 1932)
Today is
Evolution Day
National Use Even If Seal Is Broken Day
Tie One On Day
National Sardines Day