Sometimes in the middle of the TV/film awards season, with the 'Golden Globes' gone, and whilst we are waiting for the 'Oscars', a lot of rumors surface. As the film stars move down the red carpet to a volley of camera flashes, you can hear the speculation, 'Wow! What a colourful outfit! 'Has she had any work done, do you think?' Well, here is one film star who is decked out to dazzle, AND she's had LOTS of work done under that skin! The story of TA719, a Mosquito TT.35, is fascinating…..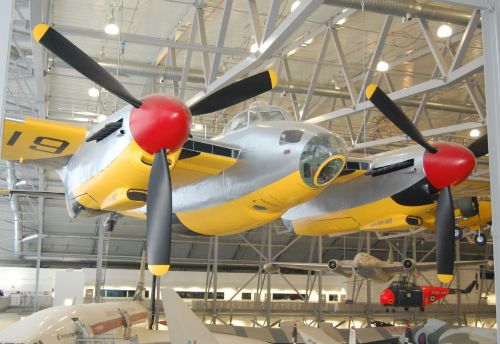 The de Havilland DH.98 Mosquito was almost 'all things to all men' in flying terms. From the dark days of 1940, when it was almost certain that the unarmed, mostly wooden, private venture bomber by de Havilland would never take flight, to the relentless hunting of the Luftwaffe nightfighter force over their own airfields in 1944/5 by Mosquito NF.XII, NF.XIII and NF.30s the 'Wooden Wonder' emerged triumphant. Later, high-altitude bomber versions such as the B.XVI spawned even longer range photo-reconnaisance Mosquitos such as the PR.34. Inevitably, as the fighting waned and was finally brought to abrupt halt by the atomic strikes on Hiroshima and Nagasaki, orders for the most developed versions of this 'first of the multi-rôle aircraft' were either severely cut-back or cancelled. The B.35 bomber, powered by a Rolls-Royce Merlin 113/114 combination (each of 1,690 hp) was capable of 422 mph at altitude, but its first flight did not occur until 12th March, 1945, so none saw squadron service during WW2. The B.35 was issued to No. 109 and No. 139 Squadrons at RAF Hemswell, post-war, but the Hatfield-built aircraft you can see here, TA719, after being completed in June, 1945 went straight into store at 22 MU. TA719 never saw service in the rôle for which it was designed, languishing in various storage facilities until 1953!
In 1953, TA719 was flown to Sywell Aerodrome, where she was converted to a target tug (TT.35) by Brooklands Aviation. She was delivered to No. 3 Civilian Anti Aircraft Co-operation Unit, and then transferred to No. 4 CAACU at Exeter Airfield in June 1954. The next nine years were busy, as TA719 provided high-speed radar targets for various stations, and towed target banners around the sky. Retired in March, 1963, she was assigned the civilian registration, G-ASKC and flown to Bovingdon, where much of the shooting for the film '633 Squadron' was taking place. Whilst there, TA719 was painted with the fictitious codes and serial, 'HT – G' and 'HJ898'. Acquired by the 'Skyfame Collection' at Staverton Airport, Gloucestershire, post-filming, TA719 was damaged during a landing accident. Following repairs, she had her second and last turn in front of the cameras, during the filming of 'Mosquito Squadron' in 1968, during which she was used to simulate a crash landing, and suffered in the ensuing fire. To add insult to injury, various components (including the engine cowlings) were stolen before TA719 was returned to 'Skyfame'. When the collection closed in 1978, the Imperial War Museum acquired the remains.
What follows was nothing short of a labour of love. The aircraft was minus engines, engine bearers, propellers, spinners, cowlings and needed a new port wing! A small team, lead by Ron Smoulton, built a new wing from scratch, fabricated a framework to carry fiberglass cowlings, propellers and spinners and painted the aircraft in a 1944 Bomber Command scheme for exhibition at Duxford. In 2005, a team of eight, lead by IWM staff members Dennis Smits and Dave Roberts completely overhauled TA719, and repaired the bomb bay doors and cockpit area, before returning the aircraft to her target tug scheme of a stylish silver topside and high-visibility yellow and black striped undersides. The year-long rebuild – essentially the whole aircraft – was completed in early 2005, and TA719 was exhibited for a time in No. 4 Hangar at Duxford, before being hoisted into her permanent position in the roof of 'AirSpace', IWM's tribute to British and Commonwealth aviation history.
John Lilley worked as part of the team on TA719, and it was this that inspired him, not just to become an owner of warbirds, but to now form the group 'Peoples Mosquito', an organization dedicated to seeing a Mosquito flying in British skies once again. I would urge all of you to explore their website, and consider ways in which you might help this grand vision to succeed!
http://www.peoplesmosquito.org.uk/
http://peoplesmosquito.wordpress.com/...
http://travelforaircraft.wordpress.com/...
This is a shot of the bomb-aimer's position in the nose of the de Havilland Aircraft Heritage Centre's Mosquito TT.35, TA634. 'Mr Nikon' is my constant companion (doesn't EVERYONE have a pet name for their camera?!) This was taken during an October, 2012 visit. I am now a Trustee and Engineering Lead of The People's Mosquito, and will keep KAF members - and others - well informed of the activities of this fascinating group.