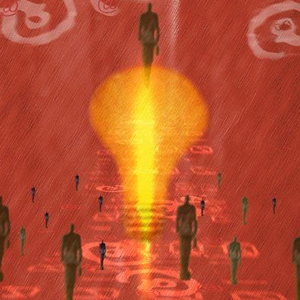 Commentary: African American Scientists and Inventors
by Black Kos Editor, Sephius1


Dr. Keith Baker is a professor of physics at Hampton University and is actively involved in several high energy experiments at Jefferson Labs as well as ATLAS in Europe.
The 2002 recipient is University Endowed Professor Oliver Keith Baker of Hampton University. He was cited for "his contribution to nuclear and particle physics; for building the infrastructure to do these measurements; and for being active in outreach activities, both locally and nationally." After earning his Ph.D. in experimental nuclear physics from Stanford University in 1987, Dr. Baker joined the faculty at Hampton University in 1989 and holds a concurrent appointment as a staff member at the Jefferson National Accelerator facility.
(con't.)
In collaboration with several colleagues, some of his career accomplishments are: the first measurement of a nuclear resonance effect in atomic electron capture; the first measurement of the muon sticking probability in muon catalyzed fusion; and the first accurate measurement of the elementary amplitudes in kaon electroproduction. Baker brings an emphasis on the effective use of new technology to his classroom and encourages the early involvement of his students in cutting-edge research.
The Bouchet Award recipient receives a stipend of $3,500 and is invited to lecture at three or more academic institutions where there would be a significant impact on minority students. The awardee may also visit classrooms, assist in precollege outreach efforts, and talk informally to both faculty and students about research and teaching careers in physics.
From Dr. Baker's statemnt: The current focus of my research is (i) precision nuclear and particle physics at intermediate energies using the facilities at Jefferson Lab in Virginia, and (ii) particle physics at the energy frontier using ATLAS at CERN in Geneva, Switzerland. This research includes such diverse topics as the effects of strange quarks on our world and the nature of the universe at high energies.....Read More
~~~~~~~~~~~~~~~~~~~~~~~~~~~~~~~~~~~~~~~~~~~~~~~~~~~
News by dopper0189, Black Kos Managing Editor
~~~~~~~~~~~~~~~~~~~~~~~~~~~~~~~~~~~~~~~~~~~~~~~~~~~


~~~~~~~~~~~~~~~~~~~~~~~~~~~~~~~~~~~~~~~~~~~~~~~~~~~
Woman exploited as a teen fights sexual trafficking of children. Boston Globe: From victim to impassioned voice.
~~~~~~~~~~~~~~~~~~~~~~~~~~~~~~~~~~~~~~~~~~~~~~~~~~
Asia Graves has reclaimed her life, found her voice, and taken back her name, three years after fleeing Boston to avoid being hurt again.
Graves, a victim of savage exploitation by a child prostitution ring, left her hometown in 2009 following her crucial testimony in a federal case against the pimps who abused her and other girls. She hoped anonymity and several hundred miles of separation would keep retribution at bay.
The 24-year-old woman still has scars — most visibly the one on her cheek left by a pimp with a potato peeler, marking her as his property. And she still steers clear of Boston, with its dark memories and, for her, special risks.
But she is no longer in hiding. Instead, Graves is speaking out, a crusader against the commercial exploitation of children.
Related
Video: A survivor steps up for others
Archive: 'People need to know what these guys have done'
Special section: Uncovering a vast child porn network
"I got over the fear of becoming of a victim of trafficking," she said during a recent interview. "If one girl sees my story and it impacts one girl's life, I am doing something productive."
'Sometimes, what you've overcome makes you stronger.'
She has a remarkable story to tell. At 16, Graves was recruited by a Boston pimp and spent 2½ years in and out of the "life" before freeing herself from its toxic hold. She then stepped up where many have not and testified during a six-day trial in 2009 that resulted in the conviction of two men at the center of a major child-trafficking operation. They were both sentenced to 25 years in prison. Four others pleaded guilty to prostitution-related charges and have already been released from jail.
It was a huge local breakthrough, though it made barely a dent in the epidemic of exploitation. Nationwide, tens of thousands of minors are bought and sold for sex every year, most of them by men who exert power through psychological manipulation, beatings, and rape.
Before testifying, Graves moved to Tennessee, fearing for her safety. She returned to Boston only to speak at trial. Her exile ended earlier this year, when she moved to Washington, to take a job at FAIR Girls, a nonprofit group fighting sexual exploitation. As part of her work, she recounts the tale of her harrowing past and inspiring turnaround to government leaders, law enforcement officials, and media outlets. Most importantly, she tries to connect with girls who are susceptible to prostitution, or have already been dragged into the sex industry underworld.

JAY PREMACK FOR THE BOSTON GLOBE
Asia Graves's 2009 testimony in Boston helped prosecutors convict people charged with child sexual trafficking offenses.


~~~~~~~~~~~~~~~~~~~~~~~~~~~~~~~~~~~~~~~~~~~~~~~~~~~

~~~~~~~~~~~~~~~~~~~~~~~~~~~~~~~~~~~~~~~~~~~~~~~~~~~
Prince George's County was a symbol of African American prosperity. Then came the housing crisis. American Prospect: The Collapse of Black Wealth.
~~~~~~~~~~~~~~~~~~~~~~~~~~~~~~~~~~~~~~~~~~~~~~~~~~~
When Joe Parker was a young, newly married public-school administrator who wanted to buy a home in 1974, he didn't even think about leaving Prince George's County, Maryland. It was where he and his parents had grown up. But when Parker first tried to bid on a house in a new development in Mitchellville, a small farming community that was sprouting ranch and split-level homes on old plantation lands, the real-estate agent demurred, claiming there were other buyers. In truth, the development had been built to lure white, middle-class families to the county, which sits just east of Washington, D.C. Parker never told the agent that he served on a new county commission to enforce laws forbidding housing discrimination. He just persisted, he says, until he and his wife were able to bid. "My wife kept saying, 'Why don't you tell him?'" Parker recalls, but he refused to pull rank. "I said no, because what does the next black man do?"
The next black families did arrive. Throughout the 1980s, 1990s, and 2000s, most of the professionals who bought homes in Prince George's County came from Washington's black middle class. Laws that expanded minority homeownership, combined with a booming mortgage market, brought more and more black residents out to the suburbs. When Parker bought his home in the '70s, African Americans made up about 14 percent of the population in Prince George's County; by 2010, the share of black families would be almost 65 percent. Across the country, in the final decades of the 20th century, minorities were moving into suburbs in unprecedented numbers. But Prince George's County was distinct: It was one of the few places—like Southfield, Michigan, outside of Detroit; Warrensville Heights, Ohio, outside of Cleveland; and DeKalb County, Georgia, outside of Atlanta—that grew wealthier as it became blacker. Median income in Prince George's outpaced the national median from the 1970 census forward.
Prince George's County today is a collection of cities, small towns, and bedroom communities with a population of about 870,000. Home-improvement stores and shopping centers pepper broad boulevards; McMansion-filled subdivisions end in cul-de-sacs. With a median income of $71,260, it's wealthier than the state as a whole. There are Outback Steakhouses and Whole Foods markets. There are fall festivals, international festivals, and food festivals. There are pumpkin patches and Christmas-tree farms. Bowie, in the northern part of the county, is home to Bowie State University, a liberal-arts college that once trained black teachers as the Maryland Normal and Industrial School at Bowie. Joe Parker, now retired from the school system, serves as a neighborhood captain to welcome families into the development he bought into almost 40 years ago and is a neighborhood historian. His three sons still live in Prince George's County. It's home.
Prince George's County became emblematic of a long-delayed advance toward equality: the growth of black wealth in America. For three centuries, structural racism had prevented black families from building wealth. School systems, hiring practices, red-lining, and discriminatory lending practices all combined to deny the opportunities that white Americans, whether immigrant or native born, saw as their birthright.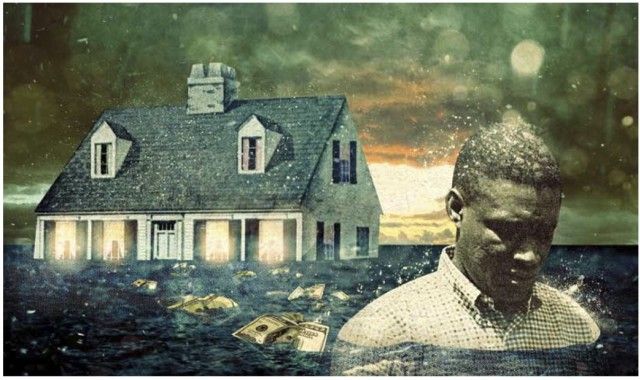 Jesse Lenz, courtesy of American Prospect


~~~~~~~~~~~~~~~~~~~~~~~~~~~~~~~~~~~~~~~~~~~~~~~~~~~

~~~~~~~~~~~~~~~~~~~~~~~~~~~~~~~~~~~~~~~~~~~~~~~~~~~
Rodney and Renee Brooks could have fled the community with their brood, but they put down roots and raised six exemplary children — proving a point in the process. LA Times: An extraordinary family grew in Watts
~~~~~~~~~~~~~~~~~~~~~~~~~~~~~~~~~~~~~~~~~~~~~~~~~~
Rodney and Renee Brooks live near 101st and Central Avenue in Watts, and it was in that house — a modest two-story, brown stucco cube — that they raised six extraordinary children.
Jason is at Harvard, working on a PhD in education.
Veronica went to Columbia for a master's in finance.
Amanda graduated from Boston College and is in a master's program at Hunter College.
Virginia is studying for a master's at Southern Methodist while working 60 hours a week in three jobs.
Elizabeth, a Columbia grad, is an actress in New York.
And Phil, a musician who uses the stage name of River St. James and is the baby of the family at 18, just flew to Boston for an audition at the Berklee College of Music.
I wouldn't have known a thing about this family if not for Ricky Lewis, an aeronautics engineer who started the Youth Leadership Conference to mentor young men in South Los Angeles and beyond. I went to the 19th annual conference last month at USC, which was attended by 475 kids, their parents and 220 African American businessmen who are all members of Omega Psi Phi, most of them since college.
There were doctors and lawyers, teachers and engineers, all of them wearing suits and hooking up with kids they mentor all year long. Next year, when Lewis puts together the 20th conference, I'll tell you more about who he is, and about his commitment to "saving lives, one young man at a time."




Rodney and Renee Brooks home-schooled their six children until they got into private schools and then went on to prestigious colleges and universities. (Christina House, Los Angeles Times / November 23, 2012)


~~~~~~~~~~~~~~~~~~~~~~~~~~~~~~~~~~~~~~~~~~~~~~~~~~~
Clinton Yates argues that the "blerd" label reinforces the ridiculous stereotype that black folks have nothing but cool to offer and that anything else is a departure from blackness. The Root: The Problem With the Rise of the Black Nerd.
~~~~~~~~~~~~~~~~~~~~~~~~~~~~~~~~~~~~~~~~~~~~~~~~~~
[W]hile listening to NPR the other day (public radio nerd!) I came across something new to me: the black nerd. In the story, journalist Eric Deggans described how he felt like his existence in this 'blerd' world was a shame to him, prior to recently. The rise of the black nerd is upon us. Unite! ...
In a certain sense, you could call me a nerd. I volunteered in high school at a Star Wars (sci-fi nerd) Smithsonian exhibit. I have a nearly encyclopedic knowledge of Forrest Gump (Tom Hanks nerd?) movie lines. And I read Wired (nerd nerd!). But, if I was Asian, would I be a nerd? Or just another guy? It's not unusual to embrace stereotypes sometimes if used as a term of self-empowerment, but in this case, I think it's a step backwards.
I realize that for large part, most of these labels are harmless fun. But as a matter of course, it would be nice if we could look at ourselves as a little more than just a collection of cool cats and tech dorks. The 'blerd' label unfortunately reinforces both the ridiculous stereotypes that black folks have nothing but cool to offer and that anything else is a departure from blackness.
Look at Baratunde Thurston for example. The author of 'How to be Black', who blows up the theory of postracialism in his book. Or Issa Rae, who created the Awkward Black Girl series. Both of them are highly accomplished and admirable individuals. But they're thrown right in to that 'black nerd' cubbie, seemingly just because they don't say, make music.
I also hope the rise of the black nerd stereotype doesn't make kids/young people feel like they suddenly have to start fitting in with black nerds to feel like they're allowed to enjoy so-called nerd things.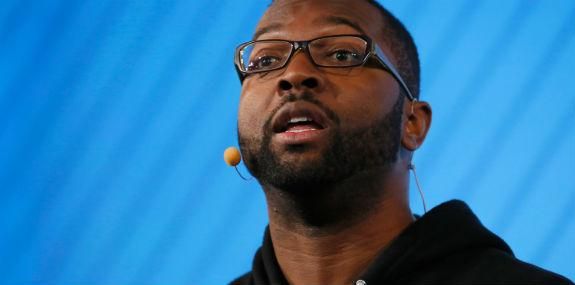 Comedian Baratunde Thurston (Jemal Countess/Getty Images)


~~~~~~~~~~~~~~~~~~~~~~~~~~~~~~~~~~~~~~~~~~~~~~~~~~~


~~~~~~~~~~~~~~~~~~~~~~~~~~~~~~~~~~~~~~~~~~~~~~~~~~~
As a so-called pacification initiative drives out drug gangs and helps bring in development, Brazil's favela deal with issues such a gentrification. LA Times:Brazil police's takeover of slums from gangs is a mixed blessing
~~~~~~~~~~~~~~~~~~~~~~~~~~~~~~~~~~~~~~~~~~~~~~~~~~~
At a massive party put on by the Amigos dos Amigos gang a while back, dozens of teenagers wearing nothing but sandals, swim trunks and comically oversized assault rifles provided security.
Partygoers casually snorted cocaine off tables set up in the plaza at the Rocinha favela and waved guns in the air as they danced. If neighbors didn't like the bass-heavy electronic music pumping until the early hours, they had little recourse: Rocinha was a Neverland-like world where boys were kings and the state was far, far away.
But the gang no longer calls the shots in Rio's largest slum. Now the cops are in charge.
After half a century of shocking neglect, Rocinha is one of several sprawling Rio slums that have been retaken by the state. Although the Amigos and two other drug-trafficking gangs continue to control the majority of Rio's nearly 1,000 favelas, the "pacified" slums are seeing development, investment and the decidedly mixed blessing of being run by Brazilian military police.
Over four years, the government has established more than 25 pacification units, as favela-based police stations are called. Most of them have been set on valuable land near tourist destinations or otherwise iconic locations, in a process that some residents criticize as a Potemkin-like move in preparation for the soccer World Cup in 2014 and the Olympic Games in 2016.
These days, parts of Rocinha are on the map as a nightlife destination for the hip, who flock weekly to a high-class, closed-doors version of the kinds of parties the Amigos used to put on.
Months after the gangsters had their last bash, models and soap opera stars came to the favela for one of the hottest after-parties during Rio's Fashion Week. They handed the keys to their luxury bulletproof cars to valets, gushed about the breathtaking views of the Atlantic and wondered about buying a place there.
Rocinha is an obvious candidate for property appreciation, or speculation, as the case may be.
Like most favelas, it sprang up in the middle of the 20th century as a flood of migrants from northeastern Brazil started to pour into the big cities in the southeast. They found low-paying jobs but no housing, so they set up makeshift settlements on hills or on the outskirts of the city and lived outside the official grid. Today, almost 30% of Brazilians live in favelas, many of them dominated by former left-wing politico-criminal groups that found an easy source of revenue in the drug trade.


~~~~~~~~~~~~~~~~~~~~~~~~~~~~~~~~~~~~~~~~~~~~~~~~~~~~
M23 issues a long list of demands. The army threatens military action to take back the city. LA Times: M23 rebels ignore deadline to give up control of Goma, Congo.
~~~~~~~~~~~~~~~~~~~~~~~~~~~~~~~~~~~~~~~~~~~~~~~~~~~~
Rebels who seized the eastern city of Goma in the Democratic Republic of Congo ignored a deadline set by regional leaders to leave and instead spelled out a long list of demands Tuesday.
Officials immediately rejected the conditions set by the M23 rebels, which included the release of political prisoners. The Congolese army threatened military action to take back Goma.
"They have refused to leave the city of Goma. This is a declaration of war and we intend to resume combat," military spokesman Olivier Hamuli was reported as saying.
Army troops were hunkered down in the town of Minova, 36 miles from Goma.
The impasse came after several days of intense diplomatic efforts, increasing worry that the region could slide into another long war. The presidents of Congo, Uganda, Kenya and Tanzania had urged the rebels to withdraw from Goma, which they took last week without government forces putting up a fight.
Earlier Tuesday, Ugandan officials announced that M23 rebels were ready to give up Goma, according to news agencies.
But the rebel group's political leader, Jean-Marie Runiga, said at a news conference in Goma that the rebels wouldn't give up the city unless Congolese President Joseph Kabila agreed to conditions covering issues that went well beyond the group's original grievances regarding what it considers Kabila's failure to live up to a 2009 peace deal.




M23 rebels near Goma, Congo, detain a man they suspected of being a member of another rebel group. The M23 said it would not leave the city, which it seized last week. (Jerome Delay, Associated Press / November 27, 2012)


~~~~~~~~~~~~~~~~~~~~~~~~~~~~~~~~~~~~~~~~~~~~~~~~~~
Welcome to the Front Porch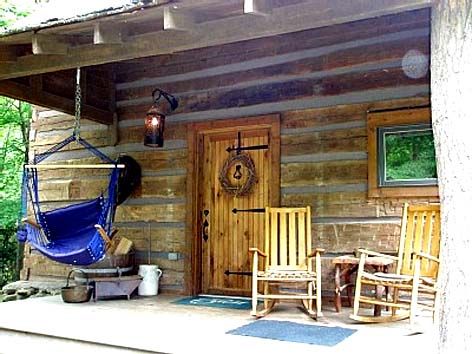 If you are new, introduce yourself, grab a chair, a plate of Thanksgiving leftovers and rap with us for a while.