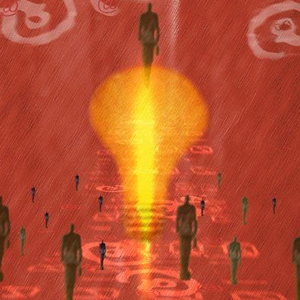 Commentary: African American Scientists and Inventors
by Black Kos Editor, Sephius1


Dr. Brown was born in Boston, Massachusetts on August 5, 1947 and was the third of four children of his parents, the late M/Sgt. (Ret.) Robert Brown and the late Corrie Lee Brown.
Although Dr. Brown struggled with education in his early years because of chronic asthma which resulted in his failure to pass the fourth grade, the determination he gained as a result of this and other experiences ultimately led Dr. Brown to college and graduate school. Dr. Brown earned his Bachelor of Science Degree in Physics from Morehouse College in 1973.
(con't.)
That same year, Dr. Brown received a DuPont Graduate Fellowship to pursue graduate studies at Emory University. In 1975, Dr. Brown earned the Masters of Science Degree in Physics from Emory University. While at Emory, he won the Sigma Xi Award for the best Masters' Thesis. In 1976, he received a National Fellowship Fund Award from the Ford Foundation to pursue a Doctorate Degree at Georgia Institute of Technology (better known as Georgia Tech). Dr. Brown received the Doctor of Philosophy Degree from Georgia Tech in Theoretical Condensed Matter Physics in 1981. His dissertation was titled "Aspects of Structure and Interactive Processes at Solid Crystal Surfaces". It was one of the first dissertations in the soon-to-be burgeoning area of nanoscience. Dr. Brown was the first native-born African American to receive a Ph.D. Degree from Georgia Tech.
In 1982, Dr. Brown started his professional career at Bell Laboratories, which later become a part of AT&T. Better known as Bell Labs, it was unquestionably one of the best industry-based scientific and technical laboratories in the world. During his career at Bell Labs, he worked in theoretical physics, applied physics, optical fiber device development, optical fiber telecommunications systems engineering, and optical fiber design, development and manufacturing. His main area of scientific expertise was the theoretical and experimental aspects of polarization optics. Internationally, Dr. Brown is considered one of the leading experts in the field with over 50 scientific and technical publications. In 1985, Dr. Brown started the Atlanta University/Bell Labs Lecture Series which allowed students to interact with engineers. His intent was to encourage African-American students to enter the engineering disciplines. In addition, from 1987 to 1989, Dr. Brown co-chaired the annual SPIE International Conference on Coherent Communications.
In 1989, the late Prof. Abdus Salam, Nobel laureate and famed Director of the International Center of Theoretical Physics (ICTP) in Trieste, Italy, appointed Dr. Brown as one of the five American physicists to serve as founding Council Members of the newly created Edward A. Bouchet - ICTP Institute. This international institute was organized to promote physics, engineering, and high-technology education and infrastructure development in African countries for sustainable development on the continent. It later became known as the Edward Bouchet - Abdus Salam Institute
Between 1989 and 1991, Dr. Brown served as an AT&T Bell Labs Visiting Scholar at Clark Atlanta University. He served as Professor and Chairman of the Department of Physics during the critical period when Clark College merged with Atlanta University to form what is presently known as Clark Atlanta University. During that time, Dr. Brown chaired the Department and taught physics and engineering classes. He was also responsible for recruiting prominent professors and for substantially increasing the number of undergraduate and graduate students in the Physics Department. Dr. Brown returned to AT&T Bell Labs in 1991. In 1993, Dr. Brown was awarded the Black Engineer of the Year Pioneer Award both for his training of young African-American and African scientists and engineers and for his contributions in science and technology. Later in 1993, he was promoted to Distinguished Member of Technical Staff at Bell Laboratories for maintaining a sustained level of excellence in his assigned areas of work.....Read More
~~~~~~~~~~~~~~~~~~~~~~~~~~~~~~~~~~~~~~~~~~~~~~~~~~~
News by dopper0189, Black Kos Managing Editor
~~~~~~~~~~~~~~~~~~~~~~~~~~~~~~~~~~~~~~~~~~~~~~~~~~~

~~~~~~~~~~~~~~~~~~~~~~~~~~~~~~~~~~~~~~~~~~~~~~~~~~~
As the nation celebrates Minority Enterprise Development Week, here's a question worth asking. The Root: Can Black Employers Cure Black Jobs Crisis?
~~~~~~~~~~~~~~~~~~~~~~~~~~~~~~~~~~~~~~~~~~~~~~~~~~~
On Nov. 30, President Obama issued a proclamation to mark the 30th anniversary of Minority Enterprise Development Week. The proclamation reads in part:

The belief in tomorrow's promise is guiding minority entrepreneurs across our country to start the kinds of businesses that make up the backbone of our economy.
The proclamation goes on to highlight the importance of minority entrepreneurs to the American economy and communities at large. One thing the proclamation does not specify is the importance of minority entrepreneurs to African-American communities, particularly when it comes to addressing one of the most daunting issues the Obama administration has struggled to address: African-American unemployment.
While the Obama campaign received a boost from a relatively positive jobs report released just before Election Day, not all Americans were celebrating. African-American unemployment rose from 13.4 percent in September to 14.3 percent in October while the jobless rate for black teens rose to 40.5 from 36.7 percent. The administration's lack of progress on this issue has been a source of criticism and concern, even among some of his supporters, including Rep. Emanuel Cleaver (D-Mo.), outgoing chair of the Congressional Black Caucus, who shared his disappointment in a previous interview with
But while some have argued that the president needs to focus on improving the overall economy -- which will then ultimately help all Americans, including black Americans, improve their opportunities for employment -- one of the most potentially effective solutions has not received that much coverage. According to research, increasing the number of minority entrepreneurs has an automatic net positive effect on minority employment numbers. The reason? Minority employers are statistically more likely to hire other minorities.
To put in perspective just how important the issue of diversifying the employer pool is to diversifying the ranks of the employed, consider this. A Princeton study conducted just over five years ago found that white males who report a felony conviction on an employment application were nearly twice as likely to receive a callback for that job as a black applicant without a felony conviction. This means that just a year before our nation elected its first black president, being black was proved to be a significant barrier to even being interviewed for a job -- not just hired for one.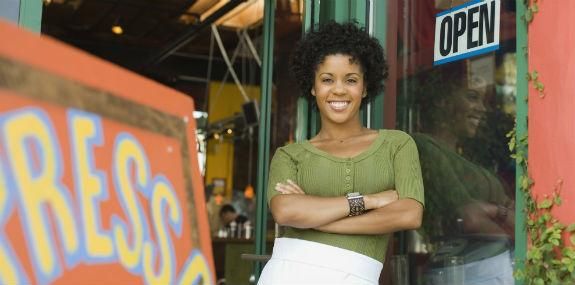 Thinkstock


~~~~~~~~~~~~~~~~~~~~~~~~~~~~~~~~~~~~~~~~~~~~~~~~
Not that she's complaining. The Grio: Oprah Winfrey may no longer be the richest black woman in the world.
~~~~~~~~~~~~~~~~~~~~~~~~~~~~~~~~~~~~~~~~~~~~~~~~
Nigerian philanthropist, fashion designer and oil tycoon Folorunsho Alakija was recently on Forbes' list of Africa's 40 richest people. At number 24, Forbes magazine put her worth at $600 million.
According to Ventures-Africa, Forbes may have missed a large amount of Alakija's wealth when they were calculating. Folorunsho Alakija might be worth over $3.3 billion dollars. That is more than Oprah Winfrey's fortune of $2.7 billion.
In 1993, Alakija was given an oil block by former head of state General Ibrahim Babangida. Unlike many others that received similar holdings, Alakija chose not to sell. Instead she held on to her rig and partnered, maintaining a 60 percent hold of her oil block, Famfa Oil.
Over the years, Alakija went through a complex maneuvering of buying, selling, transferring and battle for ownership with the former President General Olusegun Obasanjo.
In 2012, the Supreme Court voided General Obasanjo's acquisition of 50 percent of Famfa Oil which produces 200,000 barrels a day at peak. Folorunsho Alakija's 60 percent stake in the $10.74 billion company is calculated at $6.44 billion was returned back to her.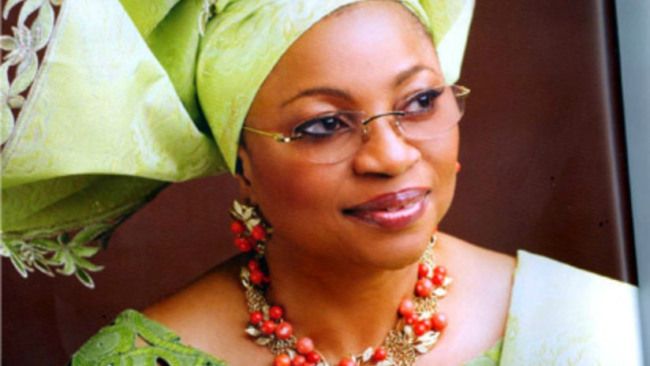 Folorunso Alakija, the richest black woman in the world. Photo from AfricanGlobe.net


~~~~~~~~~~~~~~~~~~~~~~~~~~~~~~~~~~~~~~~~~~~~~~~~~~~


~~~~~~~~~~~~~~~~~~~~~~~~~~~~~~~~~~~~~~~~~~~~~~~~~~~
Haiti is overhauling its adoption laws for the first time in nearly 40 years in an attempt to end practices that have allowed thousands of children to be trafficked out of the country or suffer from neglect as they languish in squalid orphanages. Miami Herald:Haiti seeks to fix broken adoption system.
~~~~~~~~~~~~~~~~~~~~~~~~~~~~~~~~~~~~~~~~~~~~~~~~~~~
The proposed legislation is meant to bring Haiti in line with international laws that seek to protect children under consideration for overseas adoptions, said Arielle Jeanty Villedrouin, general director of the government's social welfare agency. The legislation has gone before the Senate for review and awaits approval from both houses of Parliament.
The proposal includes a requirement that both biological parents give informed consent for adoptions. It also establishes Villedrouin's office as the "central authority" for all overseas adoptions, which is a requirement of the Hague Adoption Convention, and prohibits adoptions that aren't authorized by the government.
"A parent who wants to adopt a child can't just go to a website and say, 'This is a child I want.' The children aren't merchandise or cars," Villedrouin said in an interview.
Other reforms hope to help the child land in a stable home, including requirements that couples adopting a child must be married for five years, with one spouse at least 30 years old. A single person filing for adoption must be at least 35.
Adoptions will also only be permitted once all other forms of support for the child have been exhausted.
Ann Linnarsson, a Haiti-based child protection specialist with the UN children's agency UNICEF, welcomed the proposed changes.
~~~~~~~~~~~~~~~~~~~~~~~~~~~~~~~~~~~~~~~~~~~~~~~~~~~
The antiquated narrative of Africa as a lawless jungle has been reprised in a new reality show airing on the Discovery Channel. The Grio: 'Jungle Gold': A case study in the exploitation of Africa.
~~~~~~~~~~~~~~~~~~~~~~~~~~~~~~~~~~~~~~~~~~~~~~~~~~~
Jungle Gold chronicles an ill-advised mission of three Utahans desperate to pay off over a million dollars of debt.
To achieve this, they decided to hunt for gold in Ghana — a West African country so rich in the yellow metal that the British colonialists called it the Gold Coast. Equipped with an excavator and high definition cameras, George Wright, Scott Lomu and Travis Fotheringham locate a rural area that they suspect has 1.5million dollars worth of gold embedded underneath the earth's surface.
With imperialistic zeal George bellows: "Lets get in there, lets tear it all down" Then their Caterpillar excavator begins to plunge through soil that once nourished lush timber trees.
In broad strokes, the manual form of surface mining that George, Scott and Travis are performing involves destroying acres of verdant forest and farmlands so artisan miners can dig into the ground with shovels and excavators to create a pit deep enough to access the mineral deposits. The miners pump water from a nearby river to soften the pit for further digging. As the pit floods, excess water is pumped out and the targeted soil is washed with poisonous chemicals to separate the gold from the sand.



Courtesy of the Grio


~~~~~~~~~~~~~~~~~~~~~~~~~~~~~~~~~~~~~~~~~~~~~~~~~~~


~~~~~~~~~~~~~~~~~~~~~~~~~~~~~~~~~~~~~~~~~~~~~~~~~~~
The Republican push to make it more difficult to vote this year — seen by many as a racially tinged attempt to keep Democratic turnout down — could not have failed more spectacularly, a top African American activist told a left-leaning think tank Tuesday. TalkingPointMemo: How The Voter ID Crusade Backfired On Republicans.
~~~~~~~~~~~~~~~~~~~~~~~~~~~~~~~~~~~~~~~~~~~~~~~~~~~
Chanelle Hardy, a vice president at the National Urban League, told an audience at the Center For American Progress in Washington that, as conservatives had suspected, there was a drop-off in enthusiasm among the African American electorate between 2008 and 2012. Republicans based a lot of their strategy on enthusiasm dips like these, assuming that Obama wouldn't be able to maintain the same level of minority turnout he had enjoyed in 2008.
Unfortunately for those Republican strategists' plans, however, other Republicans in legislatures across the country were on a quest to impose restrictions on voting, chasing the ghost of in-person voter fraud.
Those Republican legislators flipped a switch with the African American vote, Hardy said, rekindling whatever enthusiasm had waned after 2008's historic Obama win.
"We'd been struggling for many years in our communities with how we make the argument that our parents and grandparents had handed down to us: 'you must vote, because people fought and died for you to have the right to vote.' It starts to become a little less motivating the further away you get away from those really visceral memories of what it took to get to the polls," Hardy said. "But then you bring back a 35 state assault on our ability to vote and it starts getting really reminiscent. All of the things our parents were telling us and our grandparents were telling us become visceral to a new generation."
Concerns about voter suppression certainly wasn't the only thing driving African American turnout in 2012, Hardy said, but it helped pull out some voters who were maybe not feeling as fired up as they were four years ago.






~~~~~~~~~~~~~~~~~~~~~~~~~~~~~~~~~~~~~~~~~~~~~~~~~~
Welcome to the Front Porch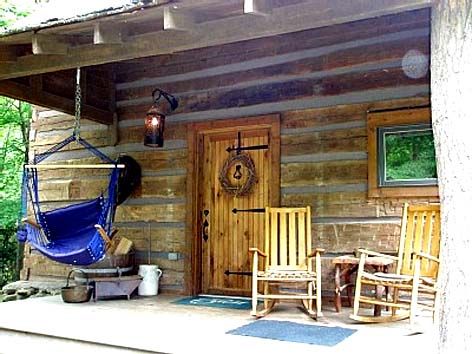 If you are new, introduce yourself and grab a chair, everyone's welcome!