Friday at last! Friday, the ultimate F Word! Finally! Is it my imagination or has this been a long week?
Maybe some nice cheery Tweets:
Most people masturbate. Mitch McConnell filibusters himself.

— Andrew Gatto (@AndrewGatto) December 7, 2012
"My libertarian neighbor's house caught on fire while he was away. I didn't call 911 because government, he says, is not a solution."

— Amadi (@amaditalks) December 7, 2012
Being "poor" in Congress is like being "broke" at Harvard Business School.

— Ari Melber (@AriMelber) December 6, 2012
The No. 1 Tea Partier in the Senate gone. Kinda like when you accidentally run over roadkill again.

— Quite Lowbrow (@droogie6655321) December 6, 2012
To state the obvious, you don't make Jim DeMint the head of your think tank in order to improve the quality of your scholarship.

— Ezra Klein (@ezraklein) December 6, 2012
When God Closes a door, he opens a Twitter account.

— Lizz Winstead (@lizzwinstead) December 6, 2012
Now on to the history lesson:
On This Day
In 1732 , the Royal Opera House opened in Covent Garden, London.
In 1776, Marquis de Lafayette, a cheese eating surrender monkey Frenchman, arranged to enter the American military as a major general.
In 1787, Delaware became the first state to ratify the Constitution.
In 1941, the Japanese attacked Pearl Harbor, bringing us into WW2.
In 1963, Instant replay was first used during an Army–Navy game.
In 1972, Apollo 17, the last Apollo moon mission, was launched. The crew took the photograph known as The Blue Marble as they departed Earth.
In 1982, in Texas, Charles Brooks, Jr. became the first person to be executed by lethal injection in the United States.
In 1999, the Recording Industry Association of America (a bunch of crooks) filed a lawsuit against the Napster file-sharing client alleging copyright infringement.
Born on This Day
1598 – Gian Lorenzo Bernini, Italian sculptor (d. 1680)
1831 - Joanna Mary Boyce, aka Mrs. H. T. Wells, English painter (d. 1861)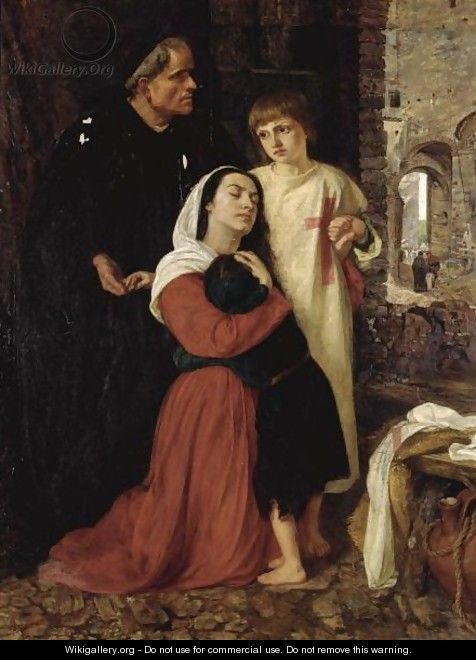 1863 – Richard Sears, American department store founder (d. 1914)
1873 – Willa Cather, American novelist (d. 1947)
1879 – Rudolf Friml, American composer (d. 1972)
1891 – Fay Bainter, Academy Award-winning American actress (d. 1968)
1894 - Stuart Davis, American painter (d. 1964)
1910 – Louis Prima, American musician (d. 1978)

1915 – Eli Wallach, American actor
1923 – Ted Knight, American actor (d. 1986)
1928 – Noam Chomsky, American linguist and political writer
1932 – Ellen Burstyn, American actress
1942 – Harry Chapin, American singer and songwriter (d. 1981)

1949 – Tom Waits, American singer, composer, and actor.

1952 – Susan Collins, American politician
1956 – Larry Bird, American basketball player
1958 – Tim Butler, English musician (The Psychedelic Furs)

1973 – Terrell Owens, American football player
1973 – Damien Rice, Irish musician

1977 – Dominic Howard, English drummer (Muse)

Died on This Day
43 BC – Cicero, Roman politician and author (b. 106 BC)
1817 – William Bligh, British admiral and HMS Bounty figure (b. 1745)
1899 – Juan Luna, Filipino painter (b. 1857)
1967 - House Peters Sr., silent film actor (b. 1880)
1969 – Lefty O'Doul, American baseball player (b. 1897)
1969 – Eric Portman, English actor (b. 1903)
1970 – Rube Goldberg, American cartoonist (b. 1883)
1975 – Thornton Wilder, American playwright (b. 1897)
1980 – Darby Crash, American punk-rock musician (b. 1958) (The Germs)

1990 – Joan Bennett, American actress (b. 1910)
1990 – Jean Paul Lemieux, French-Canadian artist (b. 1904)
2006 – Jeane Kirkpatrick, American diplomat (b. 1926)
2010 – Elizabeth Edwards, American lawyer and wife of John Edwards (b. 1949)
2011 – Harry Morgan, American actor (b. 1915)
Today is
National Cotton Candy Day
Letter Writing Day
National Pearl Harbor Remembrance Day
International Civil Aviation Day