I wrote at some length on Saturday about a party we were having. Each year my sister hosts a wreath-making party during this holiday season. Since she works in the health-care profession, many of her friends and associates cannot attend on any given night. So, the party is held over two consecutive nights, in the hope that most can attend one night or the other.
I have the dubious honor of providing all the fresh-cut greenery to be used in the wreaths. It's something of a challenge, indeed, as they use a good deal of stuff over time. My sister provides the venue, the food, the atmosphere and supplies, wreath frames, wire, string, pruners, scissors, glue guns, ribbons, ball and other ornaments ...
But, first, a word from our sponsor ...
Top Comments recognizes the previous day's Top Mojo and strives to promote each day's outstanding comments through nominations made by Kossacks like you. Please send comments (before 9:30pm ET) by email to topcomments@gmail.com or by our KosMail message board. Just click on the Spinning Top to make a submission. Look for the Spinning Top to pop up in diaries around Daily Kos.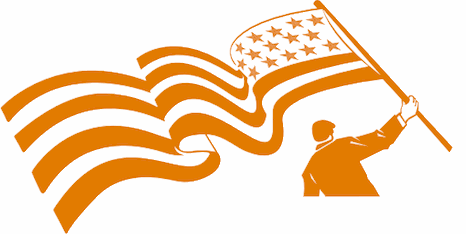 Make sure that you include the direct link to the comment (the URL), which is available by clicking on that comment's date/time. Please let us know your Daily Kos user name if you use email so we can credit you properly. If you send a writeup with the link, we can include that as well. The diarist reserves the right to edit all content.
Please come in. You're invited to make yourself at home! Join us beneath the fleur de kos...
Food, socializing and the 'photo booth' were upstairs, the wreath-making room downstairs.
I have written a few diaries over the years focusing on what I regard to be the importance and the great power of creativity in our world, highlighting the fine quotation by Jonathan Larson that I have always used as my sig line. It appeals to me as much today as it did when I first heard it used, in his rock musical, RENT.

The opposite of war isn't peace, it's creation.
We live in a world full of dichotomy pairs, with political adversaries who covet them far more than we do, for exploitative advantage. They tend to see the world in terms of black and white (no greys), right and wrong, up and down, left and right ... Not that we Democrats are completely immune to dichotomy-pair think, but if there is to be any appreciation of greys (and other colors!), of variations, of differences, of more subtle discriminations, it's up to us to provide them and to illuminate them. Conservatives just aren't going to do it. There is no advantage to them to be found there. Of course, we are not innocent of considering relative political advantage, either, but we care a great deal about truth, about reality-based perceptions, and too many (if, indeed, not all!) just do not shoehorn so easily into dichotomous simplicities.
Ultimately, if the intention is to HELP with something, to actually effect an improvement. We believe it is better to understand something well and accurately, in all its detail and complexity. Understanding is not a high priority with Republicans ... it offers little or nothing in the way of short-term competitive advantage - none of their objectives are benefitted by understanding, and in the final analysis, it just doesn't fit well with their invested-in-being-victims world view.
What does that have to do with a wreath-making party? Actually, the question should be, what does that have to do with a wreath-making party in the deeply red state of South Carolina?

I have attended quite a few parties in my life. None of those has been like this one. In this one, everyone makes one or more wreaths. There is usually holiday music, and there is food and drink, but the focus is making wreaths. There are no guidelines. My sister provides the frames and the ornaments, I provide the greenery. (I wrote a comment about that last Saturday.) If you look at some of the greenery I linked in that comment, you can see a reasonable variety of vegetation I cut for use in wreath-making, including a number of materials not normally considered 'wreath material.'
What happens after that, the creativity of the guests decides. They can pick what material to use, and put it together in ways that pleases them, that pleases their aesthetic sense. It's really something to watch. You can see the joy of creation in their faces, in the movement of their hands, in their posture while creating. It isn't overtly political. It is each person engaged with the world of possibility, with the challenge of bringing into being something which was not, before. They may take the wreaths home with them, they may give them to others, they may do with them as they please.
So they come to the party with their creative abilities and imaginations, and leave with tangible fruit of that creativity. They leave with an experience, with the gratification of an inner exercise, materialized without. In ways it sets a standard for a party experience that many other parties will fail to meet. Since the creativity comes from within, and the primary gratification comes from within, they are not resistant to its lessons. They don't resist its consequences.
To me, this is progressive through and through. Conservatism seeks to lock its voters in victimhood, always in reactive states of fear, jealousy, competitive tension, small-mindedness. Creativity is the diametric opposite of that. It is forward, full speed ahead. It is optimistic, it is positive, it is proactive, it is empowering, it is uplifting, it is gratifying. It helps us STRETCH, not contract. It helps us grow, evolve, move deeper into sentience. It opens minds and hearts, and it is internally and externally reinforcing! It is among the most potent of seeds.
Now. I am not saying that people who attended the party will go right out and vote Democratic after doing this, but it is a seed. And it's not a seed they can say Democrats planted. They can't mobilize their energies against Democrats to counter the functioning of the seed, since the seed was really planted and cultivated within them, by them, for them.
Like you, I get impatient with the pace of progress. It is never fast enough. But it never will be. And the fact is that many of our goals lie far beyond Obama's inauguration. They lie beyond the (critically important!) mid-terms. They lie beyond 2016 and 2020 ... Part of life is having goals beyond our reach. Yes, it can be hard, yes, it can be frustrating and tiring and discouraging. It requires our creativity, and our passion, and our commitment, individually and collectively. I have experienced some of the gratifications of this shared commitment, and they are among the most worthwhile I've ever experienced. I want more. For me, seeds are part and parcel of that path.
And I know without question we planted some in this subversive party of creativity. We'll plant more!
Here are some pictures of the event I described last Saturday, and again tonight. Maybe they will help communicate my thesis, where my words fall down.
Here is a tree my sister decorated at the stairway entrance to the wreath room. There are three more conventional, decorated Christmas trees, one outside, to welcome guests to her house, one in the main socializing room upstairs, and one in the photo booth room.
This is just one picture of food, as arranged. There was lots lots more!
A guest building a wreath in the wreath room.
A wreath with a nested wreath! The primary greenery in this wreath is cryptomeria, which isn't the most common wreath-making greenery. It works well here, though! Creativity decided that!
Another wreath on the table with supplies.
A wreath in progress, on the table with ornaments.
A wreath in progress with two pine cones in the middle.
A guest wearing reindeer antlers, displaying his wreath. (Face has been blurred out of respect for identity privacy, as will be true for all other faces in subsequent pictures. I regret doing that, as the looks on the faces showed so clearly the joy of creativity they experienced.)
Another guest with her wreath!
A family with wreaths!
Another family with wreaths!
Finally, a wreath my sister made last year. I really liked it because she sprayed the magnolia foliage to preserve magnolia cuttings from last year.
On to tonight's comments! So graciously compiled and formatted by brillig! Who is, I sincerely hope, having a terrific weekend!
---
Busy weekend here at Casa Brillig - 3-day swim meet with some of the best swimmers in the northeast. Our club is hosting. We have to be at the pool at 7am tomorrow, just like Friday and today. Yeah, I'm a little draggy today... but at least I didn't have to swim! Yes, K1's having a good meet so far. Fingers crossed for tomorrow!
Brillig's ObDisclaimer: The decision to publish each nomination lies with the evening's Diarist and/or Comment Formatter. My evenings at the helm, I try reeeeallllyy hard to publish everything without regard to content. I really do, even when I disagree personally with any given nomination. "TopCommentness" lies in the eyes of the nominator and of you, the reader - I leave the decision to you. I do not publish self-nominations (ie your own comments) and if I ruled the world, we'd all build community, supporting and uplifting instead of tearing our fellow Kossacks down.

From Dbug:

I vote for this comment by fuzz2347, from Barbara Morrill's diary Texas Republicans are shocked to learn that birth control prevents pregnancy.
From brillig:

In kos' hate mail-a-palooza today, Mother Mags related meeting a curmudgeonly stranger. Sirenus wins the internets today for best "if ever you see him again" scenario.

From BeninSC:


NCJan suggests the cost-savings from ending war operations in Afghanistan could help save funding for Medicare. Very thoughtful comment! Hat tip to gooderservice for the alert!

It was a dKos proposal!!! Congratulations, commonmass and GreenMountainBoy02! In a diary by Melanie in IA! (Sorry I don't have a link to the diary, perhaps Melanie will stop by with that!)

For some cool video, check out this comment by Cedwyn!
---
Top Mojo for yesterday, December 7th, first comments and tip jars excluded. Thank you
mik
for the mojo magic!
1) I wonder if Crist is gonna go for FL-Gov in 2014 by pistolSO — 120
2) Isn't Mike afraid of God? by Hedwig — 116
3) Bring all the guns you want to National parks by Dallasdoc — 103
4) Good question. by CherryTheTart — 102
5) Sweet and gorgeous. :) by OLinda — 102
6) And for the record, Point Reyes should be pristine by lgmcp — 101
7) It seems odd Huckabee suggests... by DavidW — 98
8) If the radio stations by aztecraingod — 85
9) I think he should do the opposite by democrattotheend — 83
10) Small bone to pick by Mostel26 — 82
11) This I had to see by lgmcp — 80
12) very small. by irate — 77
13) In their statement the DOJ said the only by cherie clark — 75
14) I LOVED this diary! I learned so much (you are by concernedamerican — 73
15) yes indeed by Nina Katarina — 73
16) True. by Hedwig — 72
17) FDR: "A date which will live in infamy" by JekyllnHyde — 71
18) Ha ! by murphy — 67
19) Thank you. The guy who bought the place knew by lineatus — 67
20) It's going to be a long, hard slog legalizing it.. by markthshark — 63
21) You wish! ;) n/t by cosette — 62
22) A former high profile GOP switching is a big deal by DoctorWho — 58
23) Hm. Sounds good to me too. BTW Canadians by mdmslle — 56
24) It is interesting how our views on the by VClib — 55
25) "Up" is the anti-cable news by dwayne — 54
26) you rang? by ScrewySquirrel — 54
27) if pot were legal, I doubt by Minnesota Deb — 54
28) Envious of your kids being older! by DeathDlr73 — 53
29) I agree that it is interesting, but imho not a by jhawklefty — 53
30) Thanks! by rocksout — 53
31) If the only way we Democrats in FL by doc2 — 53
---
Top Pictures for yesterday, December 7th. Click any image to be taken to the full comment. Thank you
jotter
for the image magic!