Happy Sunday, effers! Are you going to church today? Hmmmm? I heard grumbling but not a lot of yesses. Could it be... SATAN? So what if it is? He's probably a pretty dull guy next to the latest crop of Congressional Republicans. Or maybe he's their leader.
I have a lovely bunch of tweets:
Paul Ryan finished Hannukkah in 6 nights.

— Invisible Obama (@InvisibleObama) December 9, 2012
With great power comes great responsibility. Which is why I only want a small amount of power I can use as irresponsibly as I like.

— William K. Wolfrum (@Wolfrum) December 9, 2012
Soon I shall go to the grocery store. I am negotiating with Peter Jackson about turning it in to an epic trilogy.

— Frank Vdl (@fvdlfvdl) December 8, 2012
The fact that John Lennon is dead & Pat Boone still roams the Earth is reason enough to sleep late.

— Don Millard (@OTOOLEFAN) December 8, 2012
To sum up: an unsourced fragment of the budget negotiations has bloggers tearing at each other like rabid cannibal wolverines.

— TBogg (@tbogg) December 8, 2012
16 more shopping days until Christmas! 13 more days until the end of the world!

— Jesus Christ (@Jesus_M_Christ) December 8, 2012
If only we'd elected the Republican, deficits wouldn't matter.

— Chris Dashiell (@cdashiell) December 8, 2012
Maybe we should all be afraid of food.
There was one article, one fabulous photo, and one funny cartoon I wanted to post here, but the cable choke hold of Saturday Night in Hipsterville has taken hold and they won't load. :::sigh:::
On This Day
In 1872, in Louisiana, P. B. S. Pinchback became the first serving African-American governor of a U.S. state. He was the first elected Lieutenant Governor and filled the Governor role for 35 days while the current Governor was being impeached (the governor was acquitted).
In 1875, "America's Oldest Active Gun Club", the Massachusetts Rifle Association, was founded. Who knew those librul people in Godless Massachusetts could handle guns (which were, of course, invented by God).
In 1905, the law separating church and state in France was passed. Kind of late, but I suppose if they had done so a few centuries before, my ancestors would never have made it here (Huguenots).
In 1946, proceedings in the "Subsequent Nuremberg Trials" began with the "Doctors' Trial", prosecuting doctors alleged to be involved in human experimentation.
In 1953, General Electric announced that all communist employees would be discharged from the company.
In 1958, the John Birch Society was founded by Robert Welch Jr., the inventor of Junior Mints, and Daddy Koch, among others.
In 1962, the Petrified Forest National Park was established in Arizona. Little did anyone know that decades later they would have a Governor who was petrified.
In 1979. the eradication of the smallpox virus was certified, making smallpox the first and to date only human disease driven to extinction.
In 2000, another day that shall live in infamy, the Supreme Court stayed the sixth Florida recount.
In 2008, Illinois Governor Rod Blagojevich was arrested by federal officials for a number of crimes, including attempting to sell the Senate seat being vacated by President-elect Barack Obama. He never should have posted it on eBay, that was a dead giveaway.
Born on This Day
1608 – John Milton, English poet (d. 1674)
1847 – George Grossmith, English actor and writer (d. 1912)
1868 – Fritz Haber, German chemist, Nobel laureate whose discoveries aided in fertilizing crops worldwide and developing explosives and chemical weapons. (d. 1934)
1886 – Clarence Birdseye, frozen vegetable guy (d. 1956)
1897 – Hermione Gingold, English actress and the reason I knew how to pronounce "Hermione" before Harry Potter movies came out. (d. 1987)
1901 – Carol Dempster, American silent film actress who became D.W. Griffith's favorite (in more ways than one) after Lillian Gish had moved on to better things. She retired from film to marry a wealthy banker. (d. 1991) re: this pic, I am not convinced that it is not Sally Rand, but it does not turn up in Sally Rand searches
1902 – Margaret Hamilton, American actress best known for her portrayal of the Wicked Witch of the West in Wizard of Oz. (d. 1985)
1905 – Dalton Trumbo, American writer, remembered now for being one of the Hollywood Ten, blacklisted for alleged communist ties. (d. 1976)
1909 – Douglas Fairbanks, Jr., American actor (d. 2000)
1912 – Tip O'Neill, American politician (d. 1994)
1911 – Broderick Crawford, American actor (d. 1986)
1911 – Lee J. Cobb, American actor (d. 1976)
1916 – Kirk Douglas, American actor
1918 – Joyce Redman, Irish actress best known for the famous eating scene in Tom Jones. (d. 2012)
1922 – Redd Foxx, American comedian (d. 1991)
1925 – Dina Merrill, American actress and socialite (one of those Huttons)
1929 – John Cassavetes, American actor and director (d. 1989)
1930 – Buck Henry, American actor/writer/director
1934 – Dame Judi Dench, English actress
1934 – Junior Wells, American musician (d. 1998)

1941 – Dan Hicks, American musician

1944 – Neil Innes, English singer and songwriter (Bonzo Dog Doo-Dah Band, The Rutles)

1947 – Tom Daschle, American politician
1950 – Joan Armatrading, St. Kitts-born English singer-songwriter

1953 – John Malkovich, American actor
1958 – Nick Seymour, Australian bassist (Crowded House)

1966 – Kirsten Gillibrand, American politician
1969 – Jakob Dylan, son of Bob, American singer-songwriter (The Wallflowers)

1972 – Tre Cool, German-American drummer (Green Day)

Died on This Day
1641 – Anthony van Dyck, Belgian painter (b. 1599)
1943 – Georges Dufrénoy, French painter (b. 1870)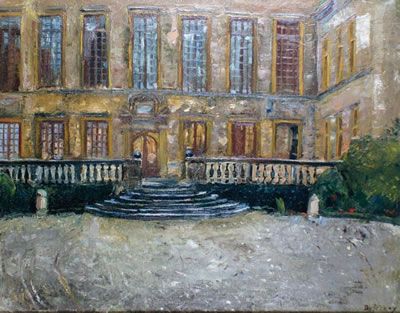 1964 – Dame Edith Sitwell, English poet and critic (b. 1887)
1972 – Louella Parsons, American gossip columnist. She and rival Hedda Hopper held ungodly levels of power in their heyday, and the fact that they hated each other made the stars' dealings with them quite a balancing act. (b. 1881)
1975 – William A. Wellman, American movie director (b. 1896)
1996 – Patty Donahue, American singer (The Waitresses) (b. 1956)
1996 – Mary Leakey, English archaeologist and anthropologist (b. 1913)
2003 – Paul Simon, American politician (b. 1928)
2010 – James Moody, American jazz musician (b. 1925)

Today is
National Pastry Day
Christmas Card Day
International Children's Day (Second Sunday in December)
International Anti-Corruption Day