#10

Vermillion clouds

call turquoise home.

A little known river stirs

like a snake unseen – thirsty.

There is pain in beauty

because we are told it will end.

The mesas are burning,

as we are burning — in light.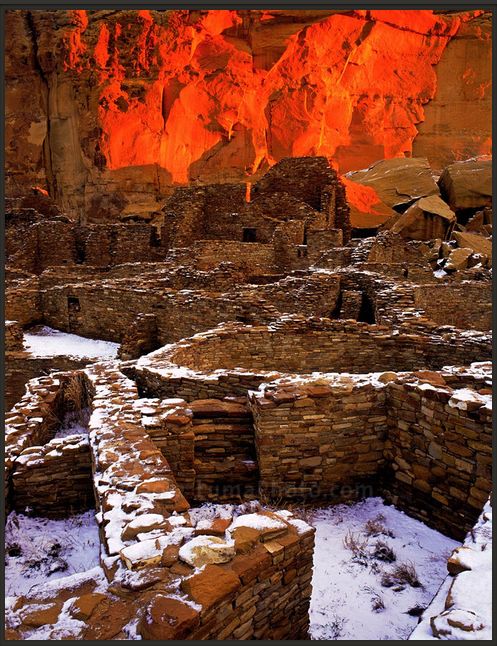 The first light of the day in mid-winter lights up the canyon wall on the north side of Pueblo Bonito in Chaco Canyon. Pueblo Bonito was the largest of the Great Houses at Chaco built by the ancestral Puebloan people and was occupied between 828 and 1126 c.e.
©2012 LumaPhoto.com
Author, conservationist, and activist Terry Tempest Williams shares with our own desertguy a deep love of the natural world and talents that reveal wonders we all too often do not see.
A few weeks ago I ordered some of Brian's photos for Christmas gifts for the SO. I expected the photos to look good, but I hadn't expected them to be so "Oh, wow!" stunning. There's a difference between a photo of a photo posted on a blog and the real thing. I ordered the prints matted in the 11x14 size and they are gorgeous! I've been sneaking peeks at them ever since they arrived. The details, colors, play of light and shadow, and of course the compositions draw me into another world.
I've been sharing Brian's photos with friends who stop by and their reaction is the same.
Artists like Williams and Brian perform the vital task of reuniting us with the natural world around us. They free us, if only for a few moments, from our clock and digital defined perceptions, allowing us to reconnect to what feeds our spirits, hearts, and minds.
Like so many of you, I love sharing things that honor the natural world. That led to offering to do a diary for Brian in hopes that more people would have the pleasure of his work. This is that diary.
Each photo's title includes a link that will take you to a larger image of that photo on Brian's web site. I can not stress enough what a difference the larger size makes. So please take the time to click on the links.
I hope you find a photo that speaks to you or someone you're shopping for this holiday season. It will be a gift that is always treasured. The viewing begins through the orange squiggly curtain.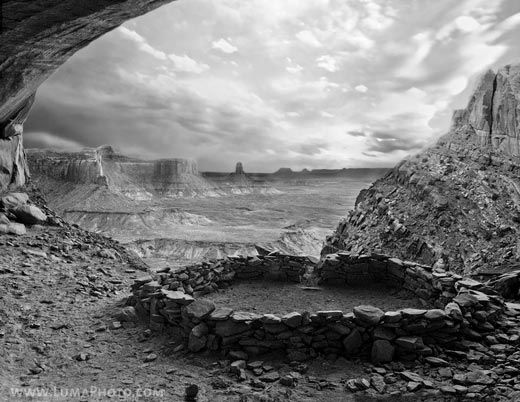 Ancient Cliff Ruin/Whispered Stories
The overhang in this cliff face provided shelter to native people who inhabited southeastern Utah long before Europeans arrived in the Americas. From this perch high above the mesas of southeastern Utah the view stretches south for dozens of miles.
©2012 LumaPhoto.com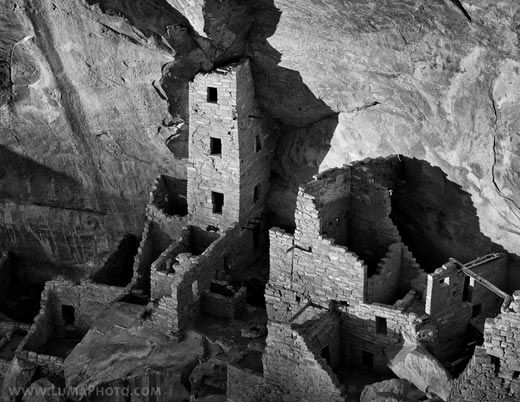 Square Tower Ruin
Square Tower ruin in Mesa Verde National Park, Colorado.
©2012 LumaPhoto.com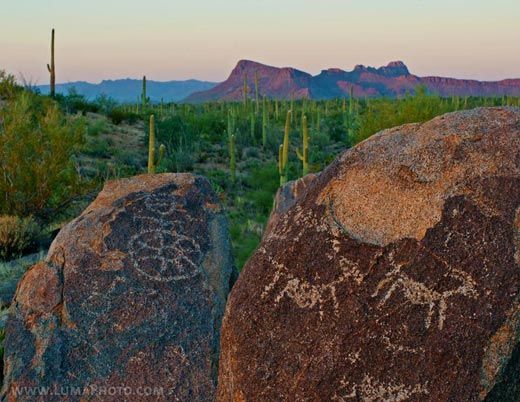 Petroglyph Twilight
Petroglyphs in the Sonoran desert just before sunset. These petroglyphs near Tucson are thought to have been made by the Hohokam people about one thousand years ago.
©2012 LumaPhoto.com
Arch Reflection
Valley of Fire, Nevada
©2012 LumaPhoto.com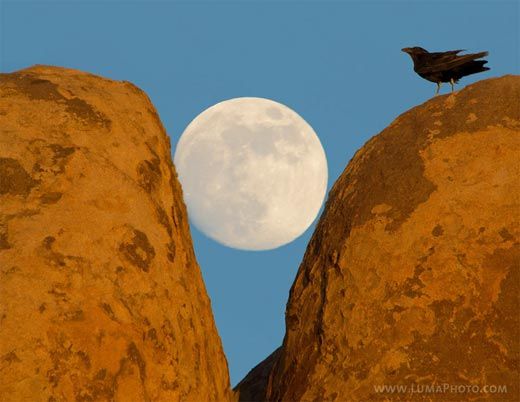 Raven's Moon
Summer evening moonrise. Joshua Tree National Park
©2012 LumaPhoto.com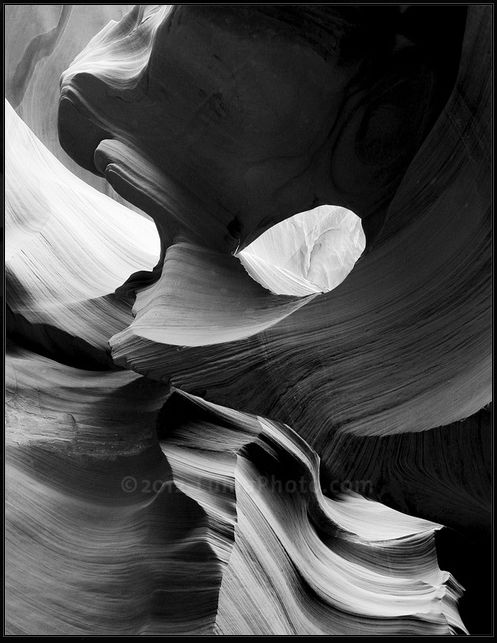 Slot Canyon Shadows
©2012 LumaPhoto.com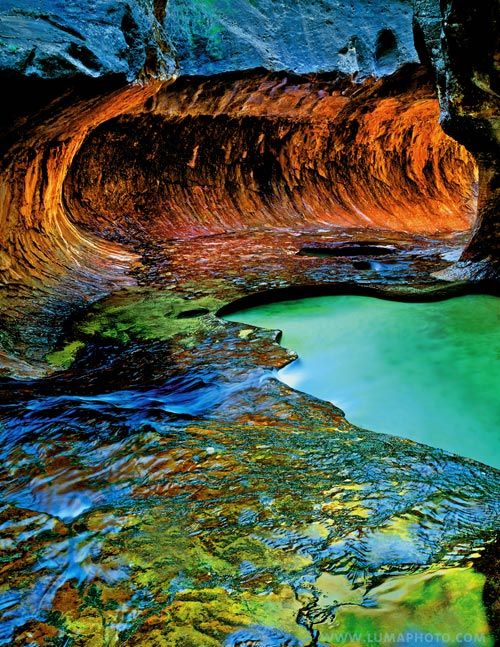 Wilderness Canyon Sunset
Last light of the day creates magic in the mouth of a remote desert canyon.
Zion National Park
©2012 LumaPhoto.com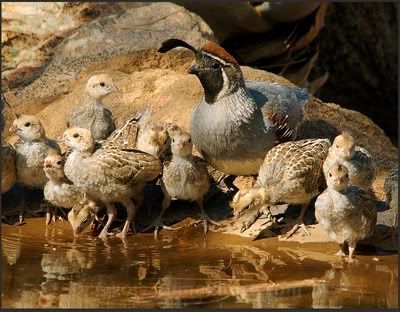 Covey of Quail
A male Gambel's quail and chicks gather for a drink early in the morning.
Colorado desert, California.
©2012 LumaPhoto.com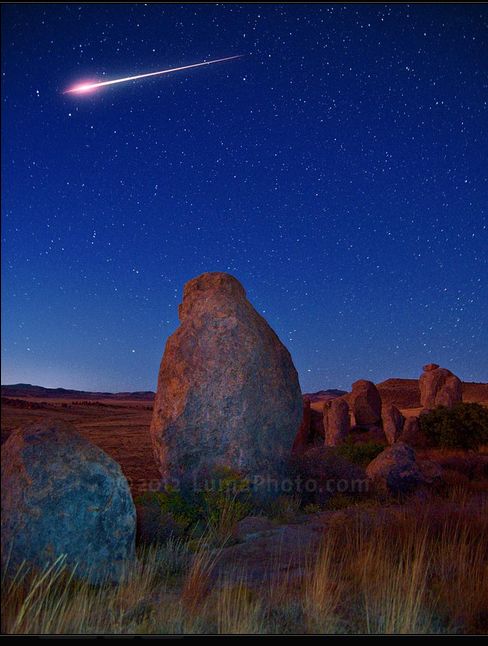 Twilight Fireball
A 'fireball' during a Leonid meteor shower. New Mexico
©2012 LumaPhoto.com
Sailing Stones at Night
Sailing Stone at night in Death Valley National Park. Foreground was lit with a flashlight
©2012 LumaPhoto.com
These photos are just a taste of what is available on Brian's web site - Luma Photo
In honor of the season and all of you, Brian has the following special offerings.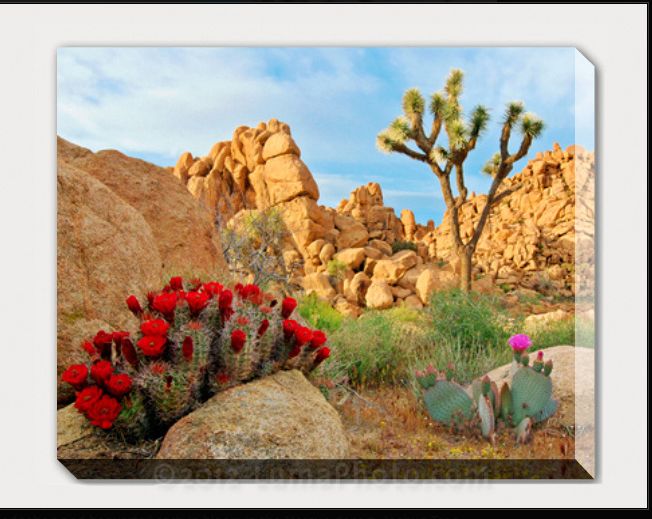 Cacti in Bloom
Spring Color - Hedgehog and beavertail cacti in bloom in the Mojave desert. Joshua Tree National Park, California
©2012 LumaPhoto.com
Special Offer: 24" x 20" gallery-wrapped giclée print on canvas. Regular price $190.00, now $95.00.
Roadrunner!
Close-up of a roadrunner in the California desert.
©2012 LumaPhoto.com
Special Offer: 24" x 20" gallery-wrapped giclée print on canvas. Regular price $190.00, now $95.00.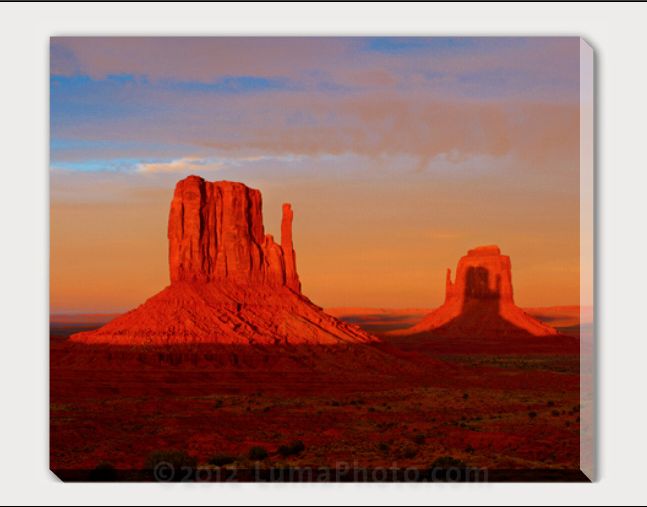 Equinox Shadow
At the end of winter and again at the end of summer the setting sun casts a
shadow between Monument Valley's famous mitten-shaped buttes.
©2012 LumaPhoto.com
Special Offer: 24" x 20" gallery-wrapped giclée print on canvas. Regular price $190.00, now $95.00.
As a "thank you" for ordering now through December 17th shipping costs are half off.
Enter code DEC2012 at checkout for 50% off the cost of shipping for orders of $35 or more. This coupon code is good through December 17th, 2012.
Brian also offers unique greeting cards.
As I was finishing up the diary, Brian added a new photo to his web site and it's sublime. You'll really want to click on the link and see it in the larger size. :)
White Sand Sunset
New Mexico's stark white gypsum dunes are bathed in pastel hues at sunset.
White Sands National Monument, New Mexico.
©2012 LumaPhoto.com
"Is it possible to make a living by simply watching light? Monet did. Vermeer did. I believe Vincent did too. They painted light in order to witness the dance between revelation and concealment, exposure and darkness. Perhaps this is what I desire most, to sit and watch the shifting shadows cross the cliff face of sandstone or simply to walk parallel with a path of liquid light called the Colorado River. In the canyon country of southern Utah, these acts of attention are not merely the pastimes of artists, but daily work, work that matters to the whole community.

This living would include becoming a caretaker of silence, a connoisseur of stillness, a listener of wind where each dialect is not only heard but understood."
― Terry Tempest Williams, Red: Passion and Patience in the Desert
Thank you so much for taking the time to stroll through Brian's gallery. I hope his work nurtured your spirit as much as it does mine. That is always something to be treasured. I hope as well, that the words of Terry Tempest Williams lead you to explore her work. She is a gift to us all. By now, I trust you can see why I thought Brian's photography and Terry's language belonged together.


Peace and blessings