This community is one of the great blessings of my life. You guys raise money for so many worthy causes that I consider it an honor to be called a Kossack. Community Fundraisers was established just ten months ago, but take a look at what you've accomplished, beginning with emergency surgery for Noddy's little Itzl. It seems like you're always there when the call goes out.
Most people will never need a community fundraiser. The rest of us will hopefully be placed in extraordinary circumstances only once in our lives. There is, however, a small subset of Kossacks who live on the razor's edge of poverty. They are mostly women, often disabled and/or elderly, all living on less than $1,000 per month. $1,000! Two of these women I know are living on less than $800 per month, yet they've found a way to make every penny squeak while they continue to stay involved with their communities, both real and online. You have helped many of them when asked, and I thank you for that. (What's that water on my keyboard? Oh, it's just tears. Never mind.) For that little group of Kossacks, crisis is more than a once-in-a-lifetime thing.
We need a second way of helping our most fragile community members, because repeat fundraisers are rarely successful. I wrote a diary about crowdfunding back in June, then promptly forgot about it when I got swept up in the Waldo Canyon Fire evacuation. I got sick for a couple of months and then I had a spinal fusion, taking me out of the GOS Game until recently. During my recovery I read an article about crowdfunding in some AARP publication - sorry, I can't remember which one - and that gave me an idea. The concept behind crowdfunding is that you open a page explaining your need on one of the various sites, then you share your page on social media and ask your friends and family to share the link on their pages. Surprisingly, some of these pages go viral, with strangers from all over the world donating money.
So here's my idea: ask one of our members living on that razor's edge to give crowdfunding a try, then I'll ask the thousands of you who have hundreds of followers on twitter and facebook to share the link. If my hunch is right, we can help someone without carrying all the weight ourselves. Now all I needed was a willing guinea pig participant.
I didn't have to wait very long. Most of you know ramara, a delightful Kossack who has been blogging here for over four years. You've helped her in the past, and she needs help again. I talked her into joining facebook, I explained crowdfunding to her, and I gave her several sites to look at. I also made sure she knows that posting the link here will breach her firewall between ramara and Rachel Port, her real name.
Here's the favor I'm asking: Post ramara's GoFundMe page on all your social media pages, with a request that others pass it along. If enough of us do this (I shared it on facebook and twitter this afternoon) we might discover a new way of helping those who need it most. I'll let you know how it works out.
Thank you! ♥
PS: It has been decreed that we no longer need the "Share" button. Nuts to that! Here's a snazzy button for all you facebookers, with h/t to JanF and nomandates.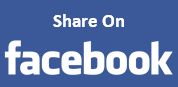 7:57 PM PT: If you want ramara's paypal addy, it's rmaraport at yahoo dot com.