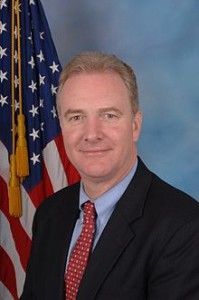 A Congressional Research Service report, released today, finds little evidence that the Bush tax cuts stimulated economic growth, but rather, this report finds the tax cuts greatly worsened income inequality. The CRS report concludes that allowing tax rates on those earning over $250,000 to return to 39.6% will have a "negligible impact" on economic growth, and jobs, reports Micheal McAuliff in High-End Tax Hikes Would Have 'Negligible' Impact On Growth, Revised CRS Report Says.

"Analysis of such data conducted for this report suggests the reduction in the top tax rates has had little association with saving, investment, or productivity growth," the study says. "It is reasonable to assume that a tax rate change limited to a small group of taxpayers at the top of the income distribution would have a negligible effect on economic growth."

This CRS study of tax rates and economic growth since World War II provides strong support for the Democratic argument that the most contribution to returning our nation to the balanced budgets we had during President Clinton's term would be to return tax rates to 39.6%. Rep Chris Van Holland (D-MD) says this reports puts "the final nail in the coffin of the fictional theory that higher tax rates on the top 2% would harm the economy or reduce employment.

Rep. Van Holland continues:

"What this report demonstrates is at the core of the debate we're having right now," said Maryland Rep. Chris Van Hollen, the top Democrat on the House Budget Committee, adding that it "put a stake in the heart of the Republican argument that small increases in marginal tax rates for wealthy individuals somehow hurt economic growth."

Van Hollen noted that the economy under President Bill Clinton boomed in spite of tax hikes and it slowed under President George W. Bush after the tax cuts.

"What this CRS report does is take away the last little fig leaf that [Republicans] had to justify big tax cuts for very wealthy individuals," Van Hollen said.
Meanwhile, the Republican's lack of intellectual depth was illustrated by their complaints about the study's "methodology," suggesting it was biased because it included the phrases "Bush tax cuts" and "tax cuts for the rich."
Representative Van Hollen noted that the Republicans have tried to suppress this report because it debunks and "exposes the fiction of their economic theory."
Supporting the Daily Kos Holiday fund raising drive
And speaking of "revenue enhancements" that can improve "equality of wealth," I'd like to call attention to our Daily Kos holiday fund raising effort to support our professional writers and the many wonderful programs offered by Daily Kos to advance progressive causes and improve our community's and the public's "intellectual wealth."
Please consider subscribing to Daily Kos or gifting a subscription to someone else, so you or they can bypass advertising, and/or making a donation to Daily Kos on this secure Act Blue website.
Daily Kos ActBlue's Donation Page
Happy Holidays and Please help Daily Kos redistribute intellectual, cultural, and real wealth.