Tonight we gather to honor the memories of a marine and a soldier who lost their lives in Afghanistan last week. The are Staff Sgt. Nicholas J. Reid of New York and Sgt. Michael J. Guillory of Louisiana. These two men are the most recent of the 2036 service members who have lost their lives since the start of the war in Afghanistan in 2001. An additional 18,137 men and women have been been injured in the war.

I Got the News Today is a diary series intended to honor, respect and remind. Its title is a reminder that almost every day a military family gets the terrible news about a loved one. Diaries about the fallen usually appear two days after their names are officially released, which allows time for the IGTNT team to find and tell their stories.

All of the U.S. fatalities can be seen here and here. They all had loved ones, families and friends. The DoD news releases are here. I Got the News Today is intended to honor, respect and remind.

Click the IGTNT tags below to see the series, which was begun by i dunno, and which is maintained by Sandy on Signal, Monkeybiz, Noweasels, Chacounne, Twilight Falling, Joyful, SisTwo, Spam Nunn, True Blue Majority, CalNM, Wide Awake in Kentucky, Maggie Jean, Jax Dem, Kestrel 9000, TheFatLadySings, Ekaterin and me, blue jersey mom.

Please bear in mind that these diaries are read by friends and family of the service members chronicled here. May all of our remembrances be full of compassion rather than politics.

Please follow me below the fold.

On Saturday, the Department of Defense made the following announcement:

Staff Sgt. Nicholas J. Reid, 26, of Rochester, N.Y., died Dec. 13 in Landstuhl, Germany from wounds suffered on Dec. 9, in Sperwan Village, Afghanistan, when enemy forces attacked his unit with an improvised explosive device. He was assigned to the 53rd Ordnance Company (EOD), 3rd Ordnance Battalion (EOD), Joint Base Lewis-McChord, Wash.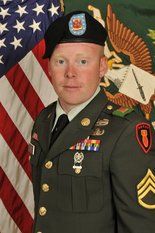 Nicholas Reid was a native if upstate New York. He was a 2004 graduate of Brockport High School where he was a member of the Devil's Den, a group of avid supporters of Brockport High School sports. The Superintendent of Schools in Brockport issued the following statement on learning of S Sgt. Reid's Death:

The loss of one of our own is deeply felt across our community...We are so proud and humbled that Nicholas was a part of our community and all he meant to Brockport. We are especially grateful for the sacrifice he ultimately made for our country. Source
Reid had joined the Army in 2006. He was on his second deployment of Afghanistan at the time of his death, and he had been in-country since September. He was a heavily decorated soldier. His awards include:
the Army Commendation Medal, Army Achievement Medal (two awards), Army Good Conduct Medal, National Defense Service Medal, Afghanistan Campaign Medal with campaign star, Global War on Terrorism Service Medal, Noncommissioned Officer Developmental Ribbon, Army Service Ribbon, Overseas Service Ribbon, NATO Medal, Combat Action Badge, Senior Explosive Ordnance Disposal Badge, and Explosive Ordnance Disposal Badge. Source
S Sgt. Reid is survived by his parents, Kenneth and Dorothy Reid of Brockport. Our thoughts and prayers are with them at this time.
On Saturday, the Department of Defense also made this announcement:

The Department of Defense announced today the death of a Marine who was supporting Operation Enduring Freedom.

Sgt. Michael J. Guillory, 28, of Pearl River, La., died Dec. 14 while conducting combat operations in Helmand province, Afghanistan. He was assigned to 1st Marine Special Operations Battalion, Camp Pendleton, Calif.

This incident is under investigation.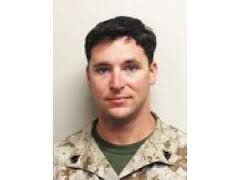 The Army Times reports that Guilleroy was killed in a motor vehicle accident on Friday.
He and other military personnel were collecting supplies that had been dropped from an aircraft at the time of his death. It is not clear what type of vehicle Guilleroy was traveling in at the time of his death, but he was not killed by an IED.
Guilleroy was a nine-year veteran of the Marine Corps; he had joined the Marines in 2003. The Orange County Register provides the details of his service in the Marines:

Guillory joined MARSOC in May 2009 after coming into the Marines in March 2003 as a combat engineer. He reported to 3rd Transport Battalion in Okinawa, Japan, as his first tour, and then served with 1st Combat Engineer Battalion where he deployed to Ar Ramadi, Iraq, in 2005.

He was promoted to corporal while in Iraq. After reenlisting as a sergeant, he moved to the infantry and attended the Basic Reconnaissance Course, graduating in 2007.

He served with 1st Recon Battalion as a reconnaissance scout and deployed with the 15th Marine Expeditionary Unit in 2008. He was later screened and selected to attend the Individual Training Course, graduating in July 2009 as a Critical Skills Operator. After receiving orders to 1st MSOB, he served as team member and later assistant element leader....
Guillory's mother, Gina,
reports
that he had served six tours of duty in Iraq and Afghanistan. His sister is also a member of the Marine Corps.
Thank you, Sgt. Michael J. Guillory, for your long and selfless service to our nation. Our prayers are for your family.
Poppies are the universal symbols of remembrance. May we always honor the service and sacrifice of Sgt. Michael J. Guillory and Staff Sgt. Nicholas J. Reid. Rest in peace, gentlemen.