Overnight News Digest, aka OND, is a community feature here at Daily Kos. Each editor selects news stories on a wide range of topics.
The OND community was founded by Magnifico.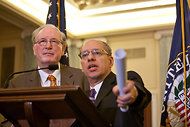 By NATASHA SINGER

In a move intended to give parents greater control over data collected about their children online, federal regulators on Wednesday broadened longstanding privacy safeguards covering children's mobile apps and Web sites. Members of the Federal Trade Commission said they updated the rules to keep pace with the growing use of mobile phones and tablets by children.

The regulations also reflect innovations like voice recognition technology, global positioning systems and behavior-based online advertising, or ads tailored to an individual Internet user.

Regulators had not significantly changed the original rule, based on the Children's Online Privacy Protection Act of 1998, or Coppa. That rule required operators of Web sites directed at children under 13 to notify parents and obtain their permission before collecting or sharing personal information — like first and last names, phone numbers, home addresses or e-mail addresses — from children.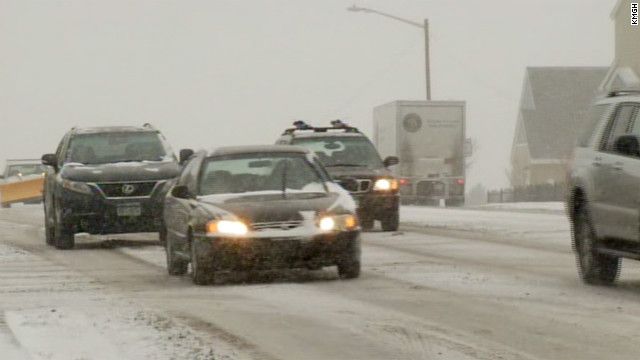 By Jim Kavanagh, CNN

People traveling early for Christmas in the center of the country will be dashing through the snow and the rain and the wind.

The first major storm of the season has prompted the National Weather Service to issue a blizzard warning for a huge swath of the Midwest stretching from eastern Colorado to Wisconsin's Lake Michigan shoreline, including virtually all of Iowa. The declaration warns of snow accumulations of up to 12 inches, complemented by 25- to 35-mph winds that will occasionally gust to 45 to 50 mph.

A 156-mile stretch of Interstate Highway 70 between Denver and the Kansas state line was closed in both directions for a time Wednesday. The westbound side reopened about 7 p.m. MT, but the eastbound lanes remained closed.

Cheyenne Wells, in east-central Colorado, reported a 67-mph wind gust with zero visibility just after 2 p.m. MT, CNN meteorologist Sean Morris said. U.S. Highway 385 was closed for 65 miles in the Cheyenne Wells region, Colorado's Department of Transportation reported.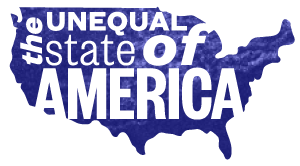 By DAVID ROHDE, KRISTINA COOKE AND HIMANSHU OJHA

When Puritan settlers established America's first public school here in 1635, they planted the seed of a national ideal: that education should serve as the country's "great equalizer."

Americans came to believe over time that education could ensure that all children of any class had a shot at success. And if any state should be able to make that belief a reality, it was Massachusetts.

The Bay State is home to America's oldest school, Boston Latin, and its oldest college, Harvard. It was the first state to appoint an education secretary, Horace Mann, who penned the "equalizer" motto in 1848. Today, Massachusetts has the country's greatest concentration of elite private colleges, and its students place first in nationwide Department of Education rankings.

Yet over the past 20 years, America's best-educated state also has experienced the country's second-biggest increase in income inequality, according to a Reuters analysis of U.S. Census data. As the gap between rich and poor widens in the world's richest nation, America's best-educated state is among those leading the way.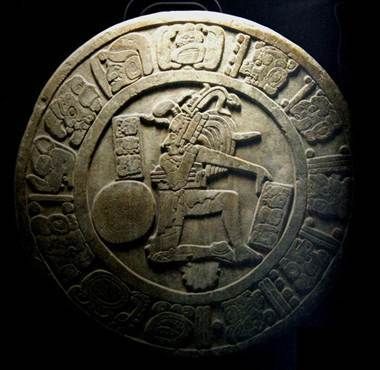 By Stephanie Pappas

With chatter about the Maya apocalypse intensifying as Dec. 21 approaches, you may have seen that while the ancient Maya calendar "ends" on that day, the Maya themselves would not have seen that as the end of the world. But how does the Maya calendar work, anyway?

It's not as confusing as it might seem. The ancient Maya kept time in a very different way than we do today, and their hieroglyph-heavy calendar can seem daunting at first glance. But the basic principle is simply that the Maya were counting the days.

"That's somewhat different from our own calendar, which is really tied to the length of the solar year," said Walter Witschey, an archaeologist and Maya expert at Longwood University in Virginia.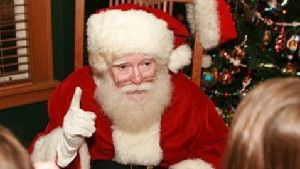 By Sydney Lupkin

A lot of kids must sit on Santa's lap before he can hop in his sleigh on Christmas Eve, but Santa has to be extra careful during flu season if he wants to stay healthy into the New Year.

John Sullivan, a professional Santa Claus in Chicago, said he never turns down a child, even if the child's nose is runny.

"I'll see him. I'll talk to him," Sullivan said. "That's just a risk that frankly comes with the job … Santa can't go around wearing a surgical mask!"

Since children actually exhale more flu virus than adults because their immune systems are immature, Santa and other people who work with children are at greater risk for coming down with the flu, said Dr. William Schaffner, chairman of preventative medicine at Vanderbilt University in Tennessee.

"Of course, Santa is leaning over the child and listening carefully. He's in the breathing zone of all these children," Schaffner said. "They come into very close contact with a myriad of children, and children are the great distributor of respiratory viruses."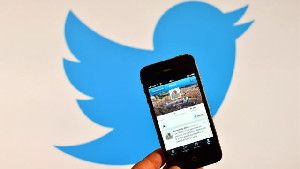 By JOANNA STERN

Get ready to spend even more time reading tweets and not ones from others. Today, Twitter started to roll out a feature that allows users to download and view all their tweets.

Yes, surprisingly, you haven't been able to go back in to your tweet history (or twistory!) until today.

"Today, we're introducing the ability to download your Twitter archive, so you'll get all your Tweets (including Retweets) going back to the beginning," Twitter's Mollie announced on the company's blog this morning. "Once you have your Twitter archive, you can view your Tweets by month, or search your archive to find Tweets with certain words, phrases, hashtags or @usernames. You can even engage with your old Tweets just as you would with current ones."

So how do you get to your old tweets?

The Associated Press

LA PAZ, Bolivia (AP) — Bolivian authorities ordered the arrest of a judge in a widening scandal triggered by an American businessman's report of being fleeced and extorted by corrupt prosecutors.

Prosecutors issued an order for the arrest of magistrate Ariel Rocha after he failed to appear before an investigating commission, making him the highest judicial official implicated in the scandal.

The accusations against the judge were announced a day after New York businessman Jacob Ostreicher was granted house arrest. He was jailed in a money laundering case in June 2011 but was never charged with any crime and said that tens of millions of dollars in rice, cattle and farm equipment were stolen from him by corrupt officials.

"I almost feel like I'm in a dream," Ostreicher told the Associated Press in a telephone interview from his home in the city of Santa Cruz on Wednesday. He said it will take time to adjust after 18 months of detention.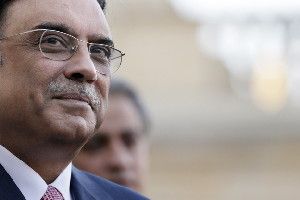 by Dina Temple-Raston

Tax evasion is a chronic problem in Pakistan — only about 2 percent of the population is registered in the tax system, and the government collects just 9 percent of the country's wealth in taxes, one of the lowest rates in the world.

But now a new investigative report is making headlines. It says that just a third of the country's 446 federal lawmakers bothered to file income tax returns last year.

"Tax evasion is a social norm in Pakistan," says Umar Cheema, a reporter for the Pakistani English-language newspaper The News, and a founder of the Center for Investigative Reporting in Pakistan, whose first project is this report. "They are tax evaders. They are tax dodgers. And those who are paying some amount, it doesn't match with their living style. They live like [a] prince, and they pay like a poor man."

One of those who reportedly skipped filing was Pakistan's president, Asif Ali Zardari.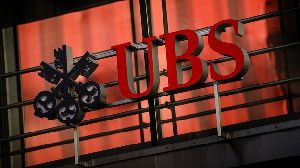 by Mark Memmott

Swiss banking giant UBS AG has agreed to pay $1.5 billion in fines to regulators in the U.S., Britain and Switzerland for its part in a scheme to manipulate the London interbank offered rate (LIBOR), which is used to set rates on contracts around the world.

The bank confirmed the news in a statement. As The Associated Press reports, UBS is "the second bank, after Britain's Barclays PLC, to settle over the rate-rigging scandal." Barclays is paying $450 million in fines.

The AP adds that:
"In accepting the fines, UBS said some of its employees tried to rig the LIBOR rate in several currencies, but that its Japan unit, where much of the manipulation took place, entered a plea to one count of wire fraud in an agreement with the U.S. Justice Department.

"UBS said some of its personnel had 'engaged in efforts to manipulate submissions for certain benchmark rates to benefit trading positions' and that some employees had 'colluded with employees at other banks and cash brokers to influence certain benchmark rates to benefit their trading positions.'

"UBS added that 'inappropriate directions' had been submitted that were 'in part motivated by a desire to avoid unfair and negative market and media perceptions during the financial crisis.' "
CBS Interactive Inc.

PESHAWAR, Pakistan Gunmen shot dead a woman working on U.N.-backed polio vaccination efforts and her driver in northwestern Pakistan on Wednesday, officials said, just a day after similar attacks across the country killed five female polio workers.

The killings are a major setback for a campaign that international health officials consider vital to contain the crippling disease but which Taliban insurgents say is a cover for espionage.

In Wednesday's attack, the woman and her driver were gunned down in the northwestern town of Charsadda, said senior government official Syed Zafar Ali Shah. He said gunmen targeted two other polio teams in the same town, but no one was wounded in those attacks.

Earlier in the day in the northwestern city of Peshawar, gunmen shot a polio worker in the head, wounding him critically, said Janbaz Afridi, a senior health official. There were also attacks Wednesday on polio workers in the cities of Charsadda and Nowshera, but no casualties were reported there.

Pakistan is one of only three countries where polio is endemic.