On election day this year, the voters of Maryland, Maine and Washington approved ballot initiatives permitting people of the same sex to marry each other, and the voters of Minnesota beat back an attempt to amend their state constitution so as to forbid such marriages. Then, mere weeks ago, the Supreme Court of the United States agreed to hear arguments regarding challenges to the Defense of Marriage Act, which, among other things, prevents the federal government from recognizing same-sex marriages and thus grant them the rights and responsibilities that the government grants to opposite-sex married couples; and California's Proposition 8, which overturned a law passed by the state legislature permitting same-sex marriages. Prop. 8 had been struck down in federal court on grounds of violating equal protection guaranteed by the 14th Amendment to the U. S. Constitution. Most legal eagles and court watchers speculate that the discriminatory provisions of DOMA will fall, and that the defenders of Prop. 8 will be denied legal standing resuliting in same-sex marriage becoming legal again in California. Others think it possible that the decision on Prop. 8 could bring marriage equality to all 50 states.
I am among those who think the court's decision will be of a limited nature. I like to think I'm a realist. On the other hand, a decade ago, I was convinced that I would not live to see marriage equality become the law of the land. How realistic was that? Despite all the progress that has occurred since then, including this year's decisive victories, I'm still not convinced that same-sex marriage will be recognized in all fifty states before I shuffle off this mortal coil, but it may well be that my partner and I, who have been living together for 14 years, could actually get married and subsequently benefit from matrimony in the not too distant future. This raises questions of a sort I never even considered having to answer before ...
But First, A Word From Our Sponsor:
Top Comments recognizes the previous day's Top Mojo and strives to promote each day's outstanding comments through nominations made by Kossacks like you. Please send comments (before 9:30pm ET) by email to topcomments@gmail.com or by our KosMail message board. Just click on the Spinning Top™ to make a submission. Look for the Spinning Top™ to pop up in diaries posts around Daily Kos.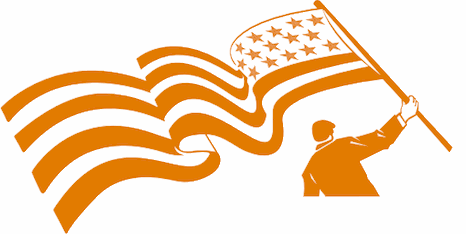 Make sure that you include the direct link to the comment (the URL), which is available by clicking on that comment's date/time. Please let us know your Daily Kos user name if you use email so we can credit you properly. If you send a writeup with the link, we can include that as well. The diarist poster reserves the right to edit all content.
Please come in. You're invited to make yourself at home! Join us beneath the doodle...
I will caution that I'm counting more than a few unhatched eggs in the speculation to follow. SCOTUS actually has to rule favorably to some degree, and though the Court's history looks pretty good in this regard [conservative Justice Anthony Kennedy authored both Romer v. Evans and Lawrence v. Texas], any plans for us depend on what the ruling actually says. One principle concern for me is this: in order to be eligible for federal benefits, must a married same-sex couple live in a state that recognizes same-sex marriages? If that's the case, then you can stop reading here. I've often said that I don't see the point of us getting married until at least some fraction of the legal tangible benefits of marriage are attached. We live in Pennsylvania, the most backward of northeastern states, and it will take many years for the state to come around on marriage equality--unless the SCOTUS forces them to. [Actually, if anybody can answer that question, please do so in the comments.]
But let's assume all the eggs, or at least most of them, do hatch. For me, this raises a fairly basic question: Where do we get married? My partner simply says "At the courthouse," and that's fine, but in which state is that courthouse located? Obviously, Pennsylvania is currently not an option. So what are the options?
Maryland
Watching marriage equality become law in Maryland brought me a great measure of pride and happiness. I was born in Baltimore, and my father's side of the family has been based in Maryland since they came to the U. S. from Germany and Bohemia in the 19th Century. Baltimore is the city I think of as home. However, my family has been scattering thither and yon, particularly since my mother passed away. All who are left in Maryland currently are my sister and brother-in-law and their youngest son (they have 3), and once my sister & brother-in-law retire, they will probably leave the area as well. In addition to my dwindling family, I do still have a number of good friends who live in the area, but despite any desire I may have to marry at what I consider to be "home," it seems that home is no longer there, really.
California
Obviously, this alternative, in the short term, directly depends on what SCOTUS decides regarding Prop. 8. My partner was born in San Diego County, and he spent his first 40 years living in the state. Most of his family and many friends live there. Probably fewer people would have to travel west to California for a wedding there than people would have to travel east from his side were we to marry on the east coast, so it is probably most convenient for most people who would have an interest in coming.
New York
After Maryland and Pennsylvania, the state in which I lived for the longest period of time was New York, in Ithaca, to be specific, while I was a graduate student at Cornell. To a large extent, I am the person I am because of the time I spent in Ithaca. I call it the home of my heart. I still have a fair number of friends there, one of whom works in City Hall. We ran into her a couple of years ago, while the New York legislature was arguing over marriage equality, and she said she would be delighted if she were able to personally issue us a marriage license. (This was really the moment when, for me, marriage stopped being a pipe dream and started to look like a practical option.) It took a couple years, but New York finally did make marriage equality the law of the state, so it's a real possibility. Further, with the New York state border less than an hour away by car, it's the most convenient for us.
Canada
...Or, if we continue driving, in a mere two hours, we can get to that other border, to that nearby northern country where marriage equality isn't even controversial anymore. We love Canada and visit annually, so it would be entirely appropriate.
So that's what the political events of the last two months or so have me thinking about. If you have any insights on this issue (or on anything else, for that matter), please share them in the comments.
But now, on to the comments!
TOP MOJO
December 19, 2012
(excluding Tip Jars and first comments)
Got mik!
1) Why should they? by albrt — 169
2) I'm tired of this. by teacherjon — 163
3) If Social Security is cut by twigg — 129
4) Well said. n/t by Wendys Wink — 116
5) One of the few times I agreed with this guy by Lefty Coaster — 115
6) Meh, I'm tired of this soap opera by citizenx — 115
7) How isn't that sexual assault? nt by iconoclastic cat — 101
8) Can we ask for a second party? by FishOutofWater — 101
9) No, but what we by david mizner — 99
10) No. I want a FDR. "I welcome their hate." by FishOutofWater — 98
11) You can have my bucket when you can pry it by Cartoon Peril — 98
12) Full employment comes first, then the deficit by FishOutofWater — 96
13) The bi-partisian, plutocratic agenda: by James Kresnik — 96
14) If he cuts Soc Sec, 2014 will make 2010 look like by flitedocnm — 94
15) Let's go down the list why Charlotte Allen is a by Prinny Squad — 92
16) I sought to avoid WJC's 3d term in '08 by RFK Lives — 91
17) I remember when Bush wanted war with Iraq by FishOutofWater — 91
18) dems should walk by rexymeteorite — 89
19) We have to show the Democrats WE are serious by Dallasdoc — 88
20) Peace and Comfort by JayRaye — 83
21) At oral argument, she conceded by FishOutofWater — 81
22) Late lunch, but good timing for a rec by Burned — 80
23) That's right! by Cassiodorus — 80
24) When push come to shove, by teacherjon — 78
25) The betrayal goes deeper than 'just' to us by Lisa Lockwood — 78
26) I think Krugman is correct. by TomP — 77
27) What I know is that President Obama is done by JesseCW — 77
28) Glad you'll have a friend with you. by Kaili Joy Gray — 76
29) Dave, please accept my sincere condolences. by Otteray Scribe — 76
30) This is just pure abuse of power by plan9pub — 76
TOP PHOTOS
December 19, 2012
Enjoy jotter's wonderful PictureQuilt™ below. Just click on the picture and it will magically take you to the comment that features that photo. Have fun, Kossacks!