But First, A Word From Our Sponsor:
Top Comments recognizes the previous day's Top Mojo and strives to promote each day's outstanding comments through nominations made by Kossacks like you. Please send comments (before 9:30pm ET) by email to topcomments@gmail.com or by our KosMail message board. Just click on the Spinning Top™ to make a submission. Look for the Spinning Top™ to pop up in diaries posts around Daily Kos.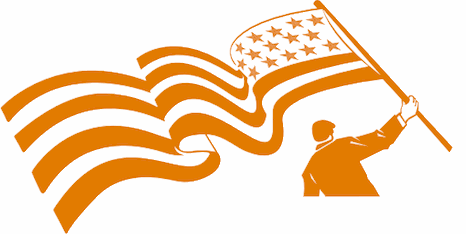 Make sure that you include the direct link to the comment (the URL), which is available by clicking on that comment's date/time. Please let us know your Daily Kos user name if you use email so we can credit you properly. If you send a writeup with the link, we can include that as well. The diarist poster reserves the right to edit all content.
Please come in. You're invited to make yourself at home! Join us beneath the doodle...
After sixteen terms in office, Congressman Barnett "Barney" Frank has come to the end of a remarkable career as a politician. While I haven't seen eye-to-eye on everything he has done while in office, his suffer no fools gladly manner and quick wit has endeared him to me like few other politicians. He finally came out as gay in 1987 under pretty ugly circumstances. The way he handled it and survived the narrow-minded backlash made me proud and gave me hope that there would come a day when all LGBT people would become equals in the eyes of the law. The fact that he continued to win his elections as an openly gay man proved my hope founded. He has played an integral role as a leader and advocate for equality, and for that I will always owe him a debt of gratitude.
In perhaps his last interview prior to departing Congress, Barney Frank recently sat down with Michelangelo Signorile, reflecting on his career and getting in a few final parting digs. To read Signorile's article and listen to the full interview, please visit this link. It is well worth the read and well worth the listen. I have excerpted a few highlights below.
On Antonin Scalia:
I was glad that he made clear what's been obvious, that he's just a flat out bigot. I'd previously said he was a homophobe. And Fox and the rightwing said, 'Oh just because he's not for same-sex marriage? And I said, 'No, let me be very clear. That's not it. This is a man who has said you should go to prison for having sex.' It was an extraordinarily abusive sentiment and it was dead wrong. And, by the way, for a guy who is supposed to be so smart, quite stupid. This young man said to him, 'Why do you compare sodomy to murder?' And he said, 'Well because I have a right to say if I think something is immoral.' Well the question wasn't about his right. The question was, By what morality is expressing your love for someone in a physical way equivalent to killing that person? It makes it clear that the man is an unreconstructed bigot, and given that you have a bigot on the Supreme Court like that, it is useful to know.
On the upcoming Supreme Court Cases:
The next time we have a Democratic House, president and Senate,if DOMA hasn't been found unconstitutional -- which, I still believe it will be -- then it will be repealed," Frank stated. "And you'll be able to get a transgender-inclusive Employment Non-Discrimination Act. The transgender issue -- it's interesting to see how time speeds up. In 1972, I filed the first gay rights bill in Massachusetts history [as a state legislator] and I remember at the time encountering this sense almost of disgust and discomfort from my colleagues. They didn't want to think about it. And over time we eroded that. Now, the transgender issue is a new issue in the sense of being raised. When we were first dealing with it even five or six years ago, we ran into this same discomfort, unease, etc. We've made much quicker progress there. The time on this has sped up. So I believe we are now at the point, which we weren't at even a few years ago, where we're we'll be able to get the transgender legislation.
And, from the wrap up in Signorile's article:
And though no one could possibly say Barney Frank wasn't taken seriously as a member of Congress, Frank says he's going to be even more of potent force as a pundit and commentator.

"I think I'll have more credibility," he observed. "There's a great cynicism of politicians today -- unduly and excessive in my judgement -- so when I say what I think now, people say, 'Oh, you're just trying to curry favor.' Well, they won't be able to say that anymore."
While I am going to miss Barney Frank as a member of Congress, I think that I will enjoy the next phase of his life even more. An unfettered Barney Frank should prove entertaining, honest, witty, and most of all, a stick in the Conservative eye. Whatever he decides to do with his time, I will be watching closely. He certainly has an affinity for Rachel Maddow, so you can be sure he will appear on her show with relative frequency. That thought makes me happy.
So here's to you, Congressman Frank. Enjoy your retirement. I wish you happiness, I wish you good health, and above all, I wish that you continue to give 'em hell.
TOP COMMENTS
Decemober 21, 2012
Thanks to tonight's Top Comments contributors! Let us hear from YOU
when you find that proficient comment.
From Bent Liberal:
Bob Johnson still making sense after all these years in mcJoan's post on House Dems behaving badly.
From madhaus:
In brooklynbadboy's diary A General Breakdown in Governance, RedDan gives us the speech Obama should make this Saturday. It's forceful and descriptive about what lies ahead over the cliff.
From Dallasdoc:
James Hepburn pens a history lesson on the importance of progressive opposition in making Democratic presidents great, in this outstanding comment. Found in Laurence Lewis's diary, Dearest Democrats: What do you call people who win elections, then lose policy fight to buffons?.
From begone:
cassandracarolina's fabulous limerick poem was a perfect way to celebrate the plan b fail tonight! Found in Joan McCarter's diary, Cantor's walk of shame.
From Puddytat:
This comment by newmexicobear may be too late to receive well-deserved recs, but it shouldn't be missed if you need another good laugh at John Boehner. I'm still laughing. Found in bubbanomics' diary, HA HA HA HA HA HA!!!.
From blueoregon:
Nominating this comment by inclusiveheart in Wisper's NRA Conference - Liveblog. This organization has become the mafia and must be reined in, imo.
From technomage:
Jeanie Bueller's classic warning was the first thing that came to mind from this comment by papamonzano. Found in Joan McCarter's diary NRA calls for armed police at every school in America.
And finally from your diarist, Steveningen:

Sorry folks, I was an elf all day and wasn't around much. But to all those commenters out there, you are tops in my book.
TOP PHOTOS
December 20, 2012
Enjoy jotter's wonderful PictureQuilt™ below. Just click on the picture and it will magically take you to the comment that features that photo. Have fun, Kossacks!