Ah! Christmas Eve at Daily Kos! Three diaries on the Christmas truce of 1914. No music involved. zenbassoon has his traditional Christmas Eve diary up, which shares some but not all of the content of my Thursday/Friday Classical Music diary about the Christmas music my Jewish ears have really enjoyed. In that diary, I said I would address two issues this holiday season:
First, the more aesthetic consideration of Christmas music I've liked (that's the linked diary above), and second, the more, well, commercial consideration of how much of what we think of as Christmas music here at the beginning of the 21st Century has been written by Jews like Irving Berlin. Since this really strays outside the bounds of what we generally consider "classical" music, look for coverage of the second subject in my Christmas Eve Top Comments diary, where I'll go WAY outside my preferred genres to make a point or two.
And this is indeed my Christmas Eve Top Comments diary. So, in the tradition of Linda Cohn and Steve Levy anchoring SportsCenter on Christmas Eve in years past, come with me below the -- there really should be mistletoe hanging from the great orange divider symbol, and see what I've found.
But First, A Word From Our Sponsor:
Top Comments recognizes the previous day's Top Mojo and strives to promote each day's outstanding comments through nominations made by Kossacks like you. Please send comments (before 9:30pm ET) by email to topcomments@gmail.com or by our KosMail message board. Just click on the Spinning Top to make a submission. Look for the Spinning Top to pop up in diaries posts around Daily Kos.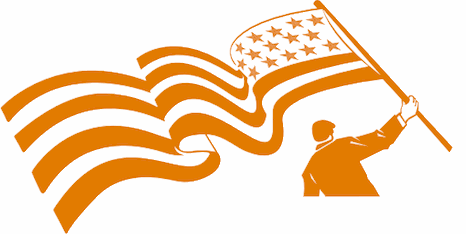 Make sure that you include the direct link to the comment (the URL), which is available by clicking on that comment's date/time. Please let us know your Daily Kos user name if you use email so we can credit you properly. If you send a writeup with the link, we can include that as well. The diarist poster reserves the right to edit all content.
Please come in. You're invited to make yourself at home!
I should probably say "holiday music" because even in the songs which are about Christmas this body of music really stays away from attaching any religious significance to the celebration of the Winter Solstice, and it all has to do with the economics of how music has been produced in this great country we live in. So that I don't end up telling you how to make a watch when all you did was ask me what time it was, let's just establish that songwriting is a business insofar as the songwriter has always needed someone, initially a music publisher, later a record company in addition, to disseminate his or her product. Before the emergence of television as a major provider of content in the 1950s, many songwriters worked in the offices of their publishers in a district in New York City (directly east of the flower district, in fact) that became known as Tin Pan Alley (this links to a big multi-page exhibit from the Songwriters Hall of Fame, if you want to know more about this).
What all that is supposed to lead up to is the idea that a lot of holiday music was written on spec, by quite a few Jewish songwriters. My job here was made WONDERFULLY easy by Nate Bloom, who writes about Jewish celebrities for a number of weekly newspapers directed to the Jewish community, and by a list ASCAP (American Society of Composers and Publishers) publishes every year of the most popular holiday songs as measured by radio airplay. Bloom has been doing this since 2006.
First, let's look at the classic example of this sort of song. It was composed by a famous songwriter (yes, Irving Berlin) for a movie, Holiday Inn (1942), and it's associated with a specific singer of the era (Bing Crosby), so here goes:

Holiday music. Not a shred of anything religious. From the Yahoo! Voices story about the composition of the song:
[Irving Berlin] found writing about Christmas, however, to be particularly challenging, and this highlights a great irony of the song: that an Eastern European Jewish immigrant wrote one of the biggest selling Christmas classics of all time. In any event, Berlin was clearly up to the task, and, in addition to becoming a standard, the song won the Academy Award for best original song.
Classic or not, it isn't getting a lot of airplay any more. Let's look at the 2012 list (boldface = Jewish):
"Sleigh Ride"
Written by Leroy Anderson, Mitchell Parish

"Winter Wonderland"
Written by Felix Bernard, Richard B. Smith

"Let It Snow! Let It Snow! Let It Snow!"
Written by Sammy Cahn, Jule Styne

"Have Yourself a Merry Little Christmas"
Written by Ralph Blane, Hugh Martin

"Santa Claus Is Coming to Town"
Written by Fred Coots, Haven Gillespie

"Do You Hear What I Hear?"
Written by Gloria Shayne Baker, Noël Regney

"The Christmas Song (Chestnuts Roasting on an Open Fire)"
Written by Mel Tormé, Robert Wells

"Jingle Bell Rock"
Written by Joseph Carleton Beal, James Ross Boothe

"Rockin' Around the Christmas Tree"
Written by Johnny Marks

"It's Beginning to Look a Lot Like Christmas"
Written by Meredith Willson
Six of the ten songs were written or co-written by somebody Jewish, and five of the six are
relentlessly
secular (as are ALL of the four with no Jews involved). And now comes the challenge. Outside my regular genres? WAY outside. Trust me, these were VERY carefully curated.
Because if you're unfamiliar with Ella Fitzgerald you shouldn't be! The Ronettes do it serviceably, but Ella!
Here, I thought Annie Lennox did a good job with this. EVERYBODY has sung this, but, well, Vanessa Huggins? Jason Mraz? Andy Williams? Um, no.
Sinatra, because everyone else who sings this is sort of frightening.
This one isn't secular, and the songwriter is Jewish. I'm thinking popular culture is the source, because it's really a sketch. I'm giving you this version because Karen Carpenter can sing even this and make it sound reasonable (I doubt that I'll ever address the significance of the Carpenters in a diary, but somebody might want to). Oddly, the floodgates opened for this one, and I just couldn't stop crying. It's an odd process, grieving.
You might as well get the composer for this. There's a way overly mannered version by Nat King Cole and Justin Bieber has had at this one too. No.
The original. There's a SUPREMELY weird 15 minute film that the rock group Chicago made of this with Joe Mantegna and Kyle Mooney; the song begins at about 8:30 in. I KNOW you didn't want to hear Miley Cyrus singing this.
So Merry Christmas for all of you who are celebrating, and I"m glad I could provide this for you.
And now for the real reasons you come here:

TOP COMMENTS
December 24, 2012
Thanks to tonight's Top Comments contributors! Let us hear from YOU when you find that proficient comment. In my case, I trust you, the contributor, to contribute what you think is a top comment and I use every comment that's submitted on time that I understand.
From zenbassoon:
From Kaili Joy Gray's diary about Pope Benedict's Christmas Day speech, PJEvans serves up the pitch, and Rich in PA hits it way out of the park.
From JayRaye:
Also from Kaili Joy Gray's diary about Pope Benedict's Christmas Day speech, cosinero makes a short, to-the-point slam dunk over the Pope's head.
From Chrislove:
You never know who you're going to find on Daily Kos. Today, exatc found a 3rd cousin by posting in my NW PA Kossacks meet-up photo diary. Submitting this comment because it's just so cool.
From Melanie in IA:
In a second-attempt, second amendment diary. I don't often wade into the controversies, but this, from NNadir, was only controversial in the diarist's attempt to disqualify MOST of us from participating in gun violence discussions.
From Puddytat:
I loved gfre's comparison of the NRA to our Congress on the most basic level of ownership in Michael Moore's diary, Celebrating the Prince of Peace in the Land of Guns.
From Dave in Northridge, your humble diarist:
boran2 makes an off-color suggestion in JoanMcCarter's diary on the latest outrage perpetrated by the Koch Brothers and psnyder jumps on it with the punch line.
decembersue brilliantly sums up the other 95 comments and a good portion of volleyboy's diary on the fallacy of trying to prove anything about guns using Israel as an example.
Pluto summarizes his seasonal diary using, appropriately, a pie chart. cany contributes too!
TOP MOJO
December 23, 2012
(excluding Tip Jars and first comments)
Thanks, mik!
1) Your response is, frankly, pretzel logic... by bobswern — 234
2) Don't agree by gjohnsit — 163
3) Maybe we should start MASS by Sychotic1 — 142
4) This line always galls me by ontheleftcoast — 140
5) Good Reason... by InquisitiveRaven — 134
6) The response admits to losing the argument by Dallasdoc — 121
7) The whole Romney family creeps me out. by karmsy — 120
8) Or Help This New Group... by majcmb1 — 120
9) It is fraud by J Orygun — 116
10) Today I received a very special present!! by khloemi — 98
11) The people can change anything by gjohnsit — 96
12) Shorter RIck by otto — 94
13) NRA = National Random Assault.... by Mr SeeMore — 90
14) No More Semiauto. Period. Fixed 3-round magazines. by Swampfoot — 87
15) Oh, Yes He Does by bink — 83
16) We Need to Wait by bink — 83
17) My favorite LOL of all time by khloemi — 81
18) This: by Miniaussiefan — 81
19) Meh by ThatPoshGirl — 81
20) We are not a moderate country by Dallasdoc — 79
21) This is what I hate the most by La Gitane — 79
22) This argument alone by Steveningen — 78
23) I've never understood by Deward Hastings — 78
24) No, it's because they're reading crap like this: by translatorpro — 77
25) Oh, the Irony. by vacilando — 76
26) Penny wise and pound foolish by ontheleftcoast — 74
27) There are many reasons to cook with glass. by Delta Overdue — 74
28) funny thing by Laurence Lewis — 73
29) Oh Hai Whoknu! We Can Haz Post Mayan Poccalips??? by leonard145b — 71
30) I've heard it called "Piratization" by ontheleftcoast — 71
TOP PHOTOS
December 23, 2012
Enjoy jotter's wonderful PictureQuilt below. Just click on the picture and it will magically take you to the comment that features that photo. Have fun, Kossacks. It's a pootie night again!