What should the world our children inherit look like? What things now in our world should not be included? What that's not here now should be?
More below! But, first, a word from our sponsor ...
Top Comments recognizes the previous day's Top Mojo and strives to promote each day's outstanding comments through nominations made by Kossacks like you. Please send comments (before 9:30pm ET) by email to topcomments@gmail.com or by our KosMail message board. Just click on the Spinning Top to make a submission. Look for the Spinning Top to pop up in diaries around Daily Kos.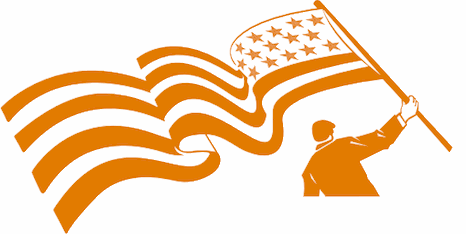 Make sure that you include the direct link to the comment (the URL), which is available by clicking on that comment's date/time. Please let us know your Daily Kos user name if you use email so we can credit you properly. If you send a writeup with the link, we can include that as well. The diarist reserves the right to edit all content.
Please come in. You're invited to make yourself at home! Join us beneath the fleur de kos...
I've written before about the things that fascinate me most about human life: consciousness, sentience, compassion, love, caring, thoughtfulness, humor, imagination, creativity. Perhaps creativity ranks a bit higher for me, though I don't see it contradictory or mutually exclusive with any of the others. I believe in evolution, in how things change and evolve. I don't believe that we are 'fixed' into a given destiny. I don't believe that our violent history means that resorting to violence will always be a part of our future. If it is possible for many of us to choose peace, it is possible for many more of us to reach that point in the future, and the more of us who do, the less likely violence becomes. Will there always be Jeffrey Dahmers and Adam Lanzas and Wayne LaPierres? I do not know. But I do think the future can be constructed to dramatically impact the paths individuals like those will take.
To the extent we comprehend the history of the world, no other species has opportunities like we do. No species we know of has been in the position to use their power to make choices about how it evolves. I think that is a possibility for us. We can't get there by dwelling in fear, in my opinion. We can't get there by cultivating jealousies and personality conflicts. We can't get there by cultivating - in ourselves or in others - a sense of victimhood.
Like many others on Daily Kos, I have been deeply occupied by the Sandy Hook massacre. That kind of thing is at the very top of things I would like to eliminate from our future. No parents, no communities should ever have to experience things like that. Obviously there is debate about how to make that happen. Wayne LaPierre wants armed guards in every school. That is not something I want in our future, not in the short term, not in the long term. I do want our children to be safe, absolutely. But cultivating a sense of fear in our children does not to me seem the path to a safer future. Confronting them with a life of armed guards, holding in their consciousness the idea that people are out to kill them ... those things have serious consequences above and beyond the safety of our children (which I don't think it guarantees). It is the kind of thing one might propose if one wished to influence generations of young citizens toward the politics of fear and paranoia. That is not consistent with raising confident, engaged children, children equipped to pursue creative challenge throughout their lives. Wayne LaPierre is not a creative individual. He is destructive. He believes in and employs tools of destruction, he advocates for them at every opportunity. I have never heard him make any recommendation I would like to see implemented in our future.
Of course I understand that what I am writing about here isn't something that is going to realize a fuller consensus. Many things I would love to see may not be popular. Many things others would love to see are things I would prefer did not happen.
What kinds of things would you like to see in our future? I'm hoping to hear more about the positive than the things we don't want to see. To try to visualize what we would like to see, rather than what we would not.
For myself, I would like to see health care insured for all. I would like to see a huge investment in education, in our teachers, in the resources they have to conduct their profession. I would like to see emphasis on human creativity, individually and collectively. Creativity ever reinforced and applauded. Differences celebrated, rather than exploited and used for divisive purpose. I realize some of the things I would like to see may not be realized in my lifetime. ::wink::


Happy Holidays to you and yours! Thank you for visiting!


On to tonight's comments!
From RLMiller:


Melanie in IA's diary about the healing power of quilting and love put a tear in my eye... Jim in IA's comment doubled it.
(Editor's note about the following comments. I found these due to searches for 'flagging comments' by other Kossacks. These Kossacks did not directly submit the comments, but have been credited because of their 'flags.')
GideonAB found this comment by bernardpliers. It is out of recommendability, sadly, but worthy of submission anyway, thanks to its treatment of Romney!
helpImdrowning found a fine comment (also sadly out of recommendability now) by lakehillsliberal that pointed out one of the greatest flaws about the jobs Romney created (would have created more of).
StateOfGrace found a comment by flumptytail which was reminiscent of a 'Godfather' event in a small way! Not the best way to awaken! ::smile::
CA wildwoman found this comment (by sagesource, which will be out of recommendability by the time this diary publishes - sorry about that!) about dangerous conservative myths and misconceptions, regarded it as snark, but that's not what I think. What do you think?
Pluto found this hilarious comment by snazzzybird on bulletproof clothing!
From tonight's host:


This comment by pelagicray is one of the best I've seen with no comment recs (before mine!). It was in response to an also good comment by PinHole.

FiredUpInCA wrote a rec-list diary chronicling the outrage of a town's gun-owning population at the 'outing' of their 'status.'

gustynpip asks a very reasonable question about the 'validity' of that outrage.
2012-12-24 Top Comments with Pictures, courtesy of
jotter
!
Tonight's Top Comments, compiled by mik!

1) Well, clearly, by MBNYC — 161
2) The Kochs are the #1 reason America needs by bear83 — 149
3) Proposed: by Crashing Vor — 125
4) Apparently NY/NJ/Conn should tell by freelunch — 107
5) Mitt's dog freezes in terror on the roof by cassandracarolina — 103
6) I think the Cardinals need to fire their GM... by Rich in PA — 96
7) Merry Christmas brother OPOL by Shockwave — 95
8) I am so utterly sorry, for you and every by Onomastic — 91
9) Just sayin' by Pluto — 88
10) Exhibit A for the incompatibility by psnyder — 84
11) While canvassing for Obama in a swing state by penguins4peace — 83
12) Just days ago by RandomGuyFromGermany — 82
13) Such enthusiastic helpers. by Pluto — 81
14) They don't make brains like they used to by pipsorcle — 80
15) Seems to me that the natural by doc2 — 78
16) HERE HoudDog ... for the grumps out there tonight. by LOrion — 77
17) I work with rats, and no. They are, for the most by middleagedhousewife — 77
18) Israel becomes the latest to by pollbuster — 74
19) Soon to be joined by by RudiB — 73
20) "Happy Holidays" by bink — 71
21) Reminds me of my all time favorite by Pluto — 69
22) Ummm you did see the note at the bottom of the by volleyboy1 — 66
23) Yu need any toyz boxed? by Horsefeathers — 66
24) If a tornado had hit... by JeffW — 65
25) Amen! by ArtemisBSG — 63
26) Wow, what a disgusting individual by Nespolo — 62
27) Cheers and Happy Christmas Eve from Iowa! by Melanie in IA — 61
28) OK, NOBODY should be dodging tornados by ontheleftcoast — 61
29) Tux catz make up by Horsefeathers — 61
30) *UPDATE* - Sad news: 2 died, 2 wounded by Torta — 60
31) Who does something like that? by Dave in Northridge — 60
32) The good news: They keep revealing layers of ... by Meteor Blades — 60