Well, I had a lovely day. What was supposed to be a relaxing day catching up on some reading turned into a nightmarish visit to the ER. I know, I know...2012 has not been very kind to me health-wise.
It looks like we had a miscommunication on our end tonight. So instead of our scheduled programming, you're stuck with my tale of woe. Follow me below the fold.
But First, A Word From Our Sponsor:
Top Comments recognizes the previous day's Top Mojo and strives to promote each day's outstanding comments through nominations made by Kossacks like you. Please send comments (before 9:30pm ET) by email to topcomments@gmail.com or by our KosMail message board. Just click on the Spinning Top™ to make a submission. Look for the Spinning Top™ to pop up in diaries posts around Daily Kos.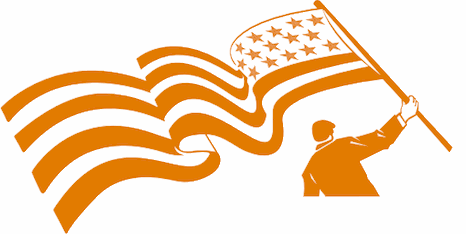 Make sure that you include the direct link to the comment (the URL), which is available by clicking on that comment's date/time. Please let us know your Daily Kos user name if you use email so we can credit you properly. If you send a writeup with the link, we can include that as well. The diarist poster reserves the right to edit all content.
Please come in. You're invited to make yourself at home! Join us beneath the doodle...
I woke up this morning at about 11 AM, and it felt like any other morning. I got up, walked to the living room, and got on my laptop. I thought, "Damn, my left eye really hurts. It's almost like I haven't been blinking it." So I blinked it. Except I didn't. I couldn't budge my muscles around my eye. Thinking that was pretty strange, I walked to the bathroom mirror to see what was up. I thought the left side of my face was looking a little weird. So I tried to smile. When the right side of my mouth went up while the left side remained the same, I just about shat myself.
My first thought was, "Holy shit, I'm having a fucking stroke." Then I got ahold of myself and realized that it was only my face, and so it was probably Bell's palsy (my mom had it, as did my mom's dad). But then I remembered that I've been experiencing headaches lately, so my thoughts immediately turned to the worst.
I went straight to the ER. The nurse made me squeeze his fingers and what-not, and then the doctor came in and examined me. She must have had the same fear I had, because she sent me right in for a CT scan. Thankfully, the scan came back clean, so I don't have to worry about a brain tumor. I'm still waiting on the results of a Lyme test, but the doctor doesn't think I have that (just a very necessary precaution). She diagnosed me with Bell's palsy and said it might have been handed down to me through my family. Then she gave me a prescription for steroids and Lacri-Lube for my eye. Apparently I'll have to tape my eye shut at night to prevent permanent cornea damage. That's going to be fun. If it doesn't clear up in 7-10 days, I'll have to see my doctor and possibly get an MRI.
Needless to say, I'm glad the worst has (almost) been ruled out. Very, very thankful for that. But the next 7-10 days with a non-blinking eye and a mouth that won't let me drink without drooling isn't going to be very fun. Merry freaking Christmas to me!
TOP COMMENTS
December 28, 2012
Thanks to tonight's Top Comments contributors! Let us hear from YOU
when you find that proficient comment.
From opendna:

As the father of an autistic son with special needs, aravir passes judgement on a fake school shooting staged by a NYC principal for kids like his. In part, it reads: "This was not a mistake. This was the sociopathic action of a deeply disturbed individual, who has no role to play in mentoring children. Period."
From twigg:

Cuseology was looking for help, and found it with this one-word reply from gossamer1234.
TOP PHOTOS
December 27, 2012
Enjoy jotter's wonderful PictureQuilt™ below. Just click on the picture and it will magically take you to the comment that features that photo. Have fun, Kossacks!