Another recovery effort, this time musical. If the title of the diary means anything to you, yes, that's exactly the late '60s group I'm going to discuss tonight. Some of the diary stems from the notes I have for a course I taught called "Cultural History of the United States" which I had to interrupt -- about 120 years out of sequence -- the day the founder and the lead singer of the group died.
So here's a picture of the rock group:
If you're still scratching your head, all will be revealed below the Great Orange ashtray.
But First, A Word From Our Sponsor:
Top Comments recognizes the previous day's Top Mojo and strives to promote each day's outstanding comments through nominations made by Kossacks like you. Please send comments (before 9:30pm ET) by email to topcomments@gmail.com or by our KosMail message board. Just click on the Spinning Top to make a submission. Look for the Spinning Top to pop up in diaries posts around Daily Kos.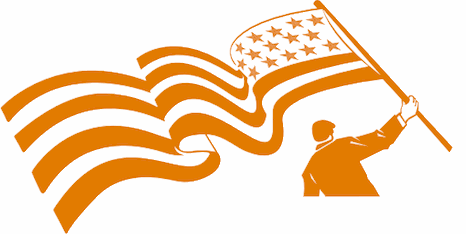 Make sure that you include the direct link to the comment (the URL), which is available by clicking on that comment's date/time. Please let us know your Daily Kos user name if you use email so we can credit you properly. If you send a writeup with the link, we can include that as well. The diarist poster reserves the right to edit all content.
Please come in. You're invited to make yourself at home!
So here's the song in the title of the diary. Yes it took me until I was adding comments to this TODAY to recognize the irony in the title of the song, and yes, I didn't begin to draft this until after Jim died. Thank you, subconscious, for prompting me:
It's from their third (and FINAL, at least in my estimation) album, the one that got the most critical acclaim. That one was called Forever Changes and what made it exceptional was that at the beginning of the era of psychedelic rock that used electrical instruments, this album was relentlessly acoustic (and everybody I knew owned it). It's not that the group was committed to acoustic instruments as a matter of principle; their first two albums were emphatically NOT acoustic, as you can tell from this song, 7 and 7 Is. I've read that it's Arthur Lee's gloss on Gnostic symbolism, but for me, what's important is that the noise of an explosion at the end is the sound of a hydrogen bomb.
That, and it's just so damn memorable. Incidentally, I don't know that ANY rock group had the range that Love had, and I'll show you that via a couple of other songs from the second album, Da Capo
So some very subjective history. Their first hit (and this should tell you a LOT about the 1960s) was a cover of a song Burt Bacharach and Hal David had written for a VERY funny movie, What's New, Pussycat. The comments over at youtube for the two versions the British group Manfred Mann recorded for the film tell you that British Invasion fans weren't 100% behind Love, but here's their version of it. Minor hit, Wikipedia says. From American Bandstand, 1966. You didn't go on Bandstand with minor hits.
From the first eponymous album, Love. Frankly, the first album didn't show you much about what the group was capable of. If I thought anything else from it was worth listening to, I'd include it. As you see . . .
Love was released in April, 1966. By then, they were performing regularly (and I really can't resist these psychedelic posters from that era).

Da Capo
followed in January 1967. Nothing about the first album suggested what the second album would be like. Here's the final track on the first side,
She Comes in Colors
. No, this is NOT the Rolling Stones song (it predates it by several months), and it demonstrates that psychedelic rock could very possibly have gone in another direction. Catch the flute! Note also that in the album sequence this comes AFTER
7 and 7 Is
. I think that in this era of shuffle play we may have lost something (although in more than a few cases in the late1960s and early 1970s, sequencing was to show you whether the drugs had kicked in -- see the Beatles album
Revolver
for a VERY clear example of that).
And then, in November, 1967, Forever Changes. How to edit. Two more songs, one from the first side, Track 5, Old Man
and the first cut on the second side, Track 7, Maybe the People Would Be the Times or Between Clark and Hilldale. 13 years after Forever Changes was released, Jim and I moved into an apartment on Clark St. where we spent the next three years. Whisky a-Go-Go was and still is at the corner of Clark and Sunset, and Clark is what San Vicente Blvd. changes into when it crosses Sunset. Interesting building, too. Jim called me at work one day to tell me that O.J. Simpson was visiting someone in the building, and I saw O.J there too on anther occasion. Yes, this is the building where the apartment Nicole Brown shared with Faye Resnick was. I thought they were hookers.
There are other later albums, according to Wikipedia, but they don't figure in my memory. It's said Arthur Lee's best contribution to music came when he introduced his friend Jim Morrison to the record label that recorded Love, Elektra. And here's an example from the Doors (from their FOURTH album, which showed that had Jim Morrison hadn't overdosed in 1971 the Doors might still be headlining in Las Vegas [and I'm still not sure that that had nothing to do with the overdose]) of how rock could have gone in another direction. Oboes!
This is already more self-indulgent than I intended it to be, because, as I've been thinking about this, maybe they weren't as important as I think they were, and maybe this diary has been more about me than about them. Still,this is a rock group I remember well enough to invite you to remember with me and about whom you can draw your own conclusions. Thank you for indulging me.
And now for the real reasons you come here:

TOP COMMENTS
December 30, 2012
Thanks to tonight's Top Comments contributors! Let us hear from YOU when you find that proficient comment.
From 84thProblem:
Timaeus wrote a fairly contentious diary about the afterlife, and Laurence Lewis had this to say in response. (Your diarist is recommending mahakali overdrive's reply and the rest of the thread as well.)
From madhaus:
In Andrew C White's diary, Rape in a Small American City, Rumaikiya gives an excellent summation of why preventing rape is not a matter of "teaching our daughters to stay safe."
From Sharon Wraight:
In his own diary, myles spicer responds to a troll in such an eloquent way (especially in his last paragraph) that I had to nominate this.
From Steveningen:
In Denise Oliver Velez's excellent diary,The fear of young black men, a thinly disguised racist comment was dropped that earned complete derision. I wouldn't normally call attention to something like that, but FogCityJohn wrote such an incredible response it deserved recognition.
From Dave in Northridge, your attentive diarist:
Among the comments in Greg Dworkin's diary on our president's appearance on Meet the Press this morning, I found rennert's deft indictment of the fifth estate worthy of mention.
lineatus did a year-end Dawn Chorus on an Ogden Nash theme. Lots of great comments, but I thought Kestrel's on ducks was the best.
TOP MOJO
December 29, 2012
(excluding Tip Jars and first comments)
Thanks, mik!
1) My sister used to work at a fancy cheese store by Muskegon Critic — 146
2) Wolf Blitzer just called the result by pollbuster — 120
3) Chuck Todd just reported by Hopefruit2 — 104
4) It may as well be a daily feature by Karl Rover — 103
5) Those who pooh pooh your lactophilia by Crashing Vor — 91
6) This is an important diary and should be a regular by the dogs sockpuppet — 75
7) Does this mean... by slksfca — 73
8) agree with you except for "agressive incompetence" by livjack — 72
9) My cousin once was carrying a gun in his pocket by Navy Vet Terp — 69
10) I know. Right? Who knew by navajo — 68
11) As much as I dislike Hitchens... by One Pissed Off Liberal — 64
12) Good morning, Armandillos! by arizonablue — 64
13) Awww... Thomas Roy Bender... how cute... by angry marmot — 63
14) Sula's 1st anniversary! :-) by kishik — 62
15) I have called by Thinking Fella — 61
16) Meteorista. by Aji — 60
17) Don't, stop! by annieli — 60
18) Armando pays pretty well, better than kos by navajo — 59
19) I've always wanted to be a minion, by Flying Goat — 58
20) The world is no picnic by global citizen — 56
21) The fact that we have gotten to this point is by Azubia — 56
22) If you haven't seen it yet by Pluto — 55
23) More About Ancient Ireland by Ojibwa — 53
24) He supported the coup by BOHICA — 53
25) your first mistake... by jbou — 52
26) I love the secretary names by Rogneid — 52
27) If I should die tomorrow... by slksfca — 52
28) Some are calling her Braveheart, or a word that by cai — 52
29) Plus, it helps that I actually know . . . by Aji — 51
30) Tennessee is a Shoot First state by Mark Mywurtz — 51
TOP PHOTOS
December 29, 2012
Enjoy jotter's wonderful PictureQuilt below. Just click on the picture and it will magically take you to the comment that features that photo. Have fun, Kossacks!