I had 4 different diaries prepared for tonight. Two of them are real downers, and I thought - yanno, it's the last night of the year. We should end on a positive, happy note - something to make us smile and feel good so we start the new year in a renewed and invigorated way. I'm tired of being inspired to act through fear or anger or frustration. Let's start our inspiration through happy things. We all need to start our day with a good breakfast, so let's start our New Year the same way.
But First, A Word From Our Sponsor:
Top Comments recognizes the previous day's Top Mojo and strives to promote each day's outstanding comments through nominations made by Kossacks like you. Please send comments (before 9:30pm ET) by email to topcomments@gmail.com or by our KosMail message board. Just click on the Spinning Top™ to make a submission. Look for the Spinning Top™ to pop up in diaries posts around Daily Kos.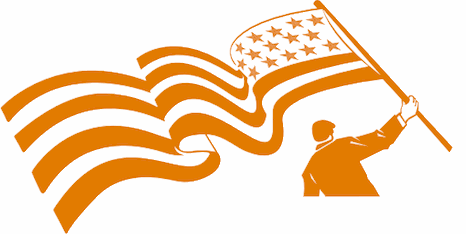 Make sure that you include the direct link to the comment (the URL), which is available by clicking on that comment's date/time. Please let us know your Daily Kos user name if you use email so we can credit you properly. If you send a writeup with the link, we can include that as well. The diarist poster reserves the right to edit all content.
Please come in. You're invited to make yourself at home! Join us beneath the doodle...
Yes, breakfast. And not the same old, same old breakfast, but Breakfast Noir - a sophisticated breakfast that enchants and inspires us to achieve great things. A breakfast that is born at midnight (hence "noir") of the shattered dreams of the day before and repurposes those dreams to something bright and new.
And delicious.
Because it is breakfast.
Waffles at night get dressed with creamed vegetables and paper thin slices of proscuitto instead of fruit and sugar dustings. Go savory. Consider also an al fredo sauce with shrimps and snow peas and a sprinkle of roasted red pepper. They also take on fancier shapes. The one below is of a bouquet of roses, but you can also find them in the shape of several different states, farm animals, hearts, boats, circus animals, Disney characters, Hello Kitty, or custom designed waffle makers like this Louis Vuitton one.
Pancakes are cooked thinner and eggier and rolled around steamed spears of green beans or asparagus, with a hollandaise or mornaise sauce ladled over them and thin medallions of beef or ostrich arranged along the side. Here, too, instead of brunch sweet, we go savory. For a darker rendition, consider using pancakes like tortillas - fajitas in a blanket instead of a serape! Use shrimps, lobster, crabmeat, even seared tuna in place of the flank steaks for the fajita filling, and add grilled or seared tomato wedges along with the peppers and onions.
Huevos Rancheros are spiced up with hearty chili and served in flour or corn tortilla bowls and a side of cheesy refried beans.
Hot breakfast cereals are cooked thick and rich with cream and butter, mounded like a pile of mashed potatoes next to a pair of luscious wursts and fried apples. Don't just use oats, consider cream of wheat, cream of rye, malt-o-meal, or cream of rice. Don't leave out the grits, either! Consider a pool of grits topped with a lovely boeuf borguignon or ragout or rich goulash.
Thin steaks are lightly seared in rubbing spices, adorned with a poached egg and any of a variety of sauces - a German Hunter's Sauce or a Mexican style salsa, or a creamy cheesy French sauce redolent with shallots and tarragon, then paired with seasoned wedges of potatoes.
And don't forget the ever-yummy breakfast casseroles: a Farmer's Breakfast of tiny diced potatoes fried with shreds of steak and eggs, bell peppers, onions, and topped with cheese and tomato slices. Or nests of hashbrowns in oversized muffin cups, with an egg baked in the middle and garnished with sliced scallions and crumbled bacon and laced with Tabasco sauce or hriracha sauce. Or a pineapple upside down sausage casserole - grease the casserole dish, put down a layer of pineapple chucks or slices, sprinkle on a little brown sugar, top that with crumbled bulk sausage of your choice (turkey or pork), mix up your favorite cornbread recipe and pour that on top. Bake at 400ºF for half an hour. Serve with shredded cheese or a maple syrup.
Rich wedges of frittatas made of rice, pasta, or potatoes and filled with eggs, fresh vegetables (or frozen), thin slivers of ham or steak or chicken, and served up with intense sauces like salsas or marinaras.
Don't forget to add breakfast breads, made dinnerlicious and savory with herbs, flecks of bacon and cheeses, scatterings of vegetables - a tomato muffin, flecked with corn and thyme and summer savory can easily accompany a frittata or steak and eggs dinner.
Even a loaf of French bread can be dressed for breakfast noir.
Or salads. Salads shine at a breakfast noir.
Like this lovely tomato trifle (layer seasoned bread crumbs, diced fresh tomatoes, pesto sauce, a lime seasoned creme fraiche or crema salvadorena, repeat until the bowl is full, garnish with flat-leafed parsley (or cilantro) and a ring of died tomatoes around fresh mint leaves (or basil leaves).
Or this platter of stuffed tomatoes (stuffed with tuna salad, topped with shredded cheese on a bed of mixed baby greens)
Bacon is a meat that deserves to come proudly out of the morning and show how resplendent it can be at night. No longer will it languish beside eggs or wrapping scallops or fat little steaks. No, bacon has earned the right to join the Breakfast Noir Club. Consider thin, leggy crisp strips of bacon as the ultimate in garnish. And use bacon cups to hold a salad.
What? You haven't taken lovely strips of bacon and wrapped them around the outsides of an upside down muffin pan then baked it to a crisp, scalloping the edges ornamentally? When you take them out of the oven, you have these gorgeous bacon bowls begging to be filled with a light and fluffy scoop of whipped sweet potatoes or have a mound of sweet rice piled in it and garnished with wings of sugar pea pod, or toss in a delicate mix of baby salad greens and strawberries?
How about sweet bacon spirals into which you can slide sticks of carrots and parsnips? To make these, take a pound of thin cut bacon, mix 1 1/2 cups of brown sugar with 2 teaspoons of cinnamon and 1/2 teaspoon of ground cardamom and 1/4 teaspoon ground white pepper. Thoroughly coat each strip of bacon in the spiced sugar, then wrap around thick dowels rods wrapped in quick release foil. Lay it on a bed of crumpled foil in a cookie sheet with sides so the fat drains off - save the fat for making a decadent sauce. Bake at 350ºF for about 15 minutes, until the
bacon is crisp and the sugar bubbly. Watch carefully so the sugar doesn't burn. Let cool, slip off the dowel rods, then slide sticks of steamed carrots, parsnips, and/or green beans inside. This is an awesome side dish that so embodies what it is to breakfast after dark.
How about a lovely bacon and apple compote to accompany those thin crispy kartoffelpuffen? Fry up a pound of applewood smoked bacon. In its fat, sauté tart sliced apples (2 or 3 winesaps or cameos are ideal, but granny smiths will work well, too) with cinnamon, a touch of maple syrup and a little amaretto. Now, just as the apple softens, add the bacon back in. so it soaks up the sweet juices.
Serve this as a side with crispy German potato pancakes, as a filling for crepes, or - decadently, crumbled as a filling for a yeasty cinnamon roll or coffee cake.
Of course, your Breakfast Noir will need beverages. Why settle for coffee or orange juice when you can have a Bacon Mary? You'll need to prepare this several weeks in advance. First, you need to choose your bacon. I prefer the applewood smoked, but a nice maple or hickory smoked will work, too. A peppered applewood bacon is amazing - but do pick about half the pepper off - vodka loves pepper and will suck up the heat in a heartbeat. Fry three strips of bacon crisp and put them in a pint sized mason jar, then top with vodka. I am a big fan of Tito's Handmade Vodka. Seal the vodka bottle up and stash it in a cool dark place for about 3 weeks. Then strain out the bacon and freeze the vodka to separate out the fat. When it's frozen, peel the fat off, and there you go - bacon vodka (this method also works well for smoky bourbon and gin). Now, use the bacon vodka to make a Bloody Mary and rim the glass with bacon salt.
The bacon vodka (bourbon or gin, too), can be used as a spritz to add flavor to salads, mixed with date syrup for a nice cordial, used to soak dried blueberries, cranberries, or apples for a smoky flavored sweet topping (or to slide into muffins, waffles, pancakes, or , and splashed into Huevos Rancheros, chili, or breakfast stews.
A nice nibble for a Breakfast Noir dessert is chocolate bacon. This is excellent as a nibble with an after-breakfast coffee. Cut a pound of bacon (and here, the maple bacon shines supreme) into bite-sized squares. Dredge the bacon pieces in a dry rub of 1 1/2 cups brown sugar, 2 teaspoons cinnamon, 1/4 teaspoon ground cloves (or less - clove can be a bit strong), 1/4 teaspoon ground ginger, and a dash of ground white pepper. Place the bacon bits on a layer of crumpled foil in a cookie sheet with sides and bake at 350ºF for about 10 minutes - or until the bacon is crisp and the sugar all bubbly. Remove from the oven and let it cool. I prefer dark chocolate, so I melt 12 ounces of dark chocolate chips with 1 teaspoon heavy cream in the microwave because it tempers better without burning. Once the chocolate is melted, dip the bacon pieces in the chocolate and set aside to harden. You can decorate the pieces with chocolate sprinkles while the chocolate is still soft, or drizzle melted white chocolate over it, or decorate the pieces with edible gold foil.
And I'll leave you with a bacon roll-up that deserves center stage in any Breakfast Noir menu.
Take twelve strips of thin-cut bacon and weave them into a square. Carefully place this square on a sheet of crumbled foil (for draining the fat off) and bake at 350ºF for 15 minutes. While it's still hot and pliable, layer a mix of shredded cheeses on top with steamed rice and strips of steamed vegetables. Allow to melt slightly, then roll it up while it's still hot and pliable. Let it cool slightly, cut the roll into slices. Top with more shredded cheese, and return it to the oven to crisp up the bacon. Serve it with crisp toast points and applesauce or fried apples garnished with fresh mint.
Don't forget to ornament your table with a bouquet of bacon roses.
Breakfast starts the day, breakfast noir, the classy, dressed up midnight breakfast, starts the New Year.
And what better intellectual food to enjoy discussing during breakfast noir than by reading the Tops: Top Comments, Top Mojo, and Top Pictures spread out in the lovely Picture Quilt?
TOP PHOTOS
December 30, 2012
Enjoy jotter's wonderful PictureQuilt™ below. Just click on the picture and it will magically take you to the comment that features that photo. Have fun, Kossacks!