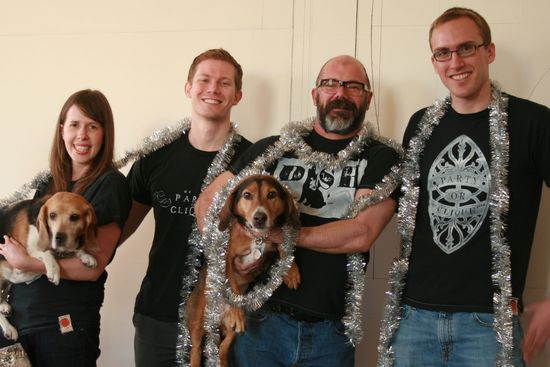 To dispel any rumors neither of these two attractive dogs is the HoundDog
In New Year, New Dish, New Media, Andrew Sullivan announces he will be leaving The Daily Beast and taking The Dish to a new blogsite. Starting on February 1, 2013, Andrew Sullivan and his founding team of Patrick Appel, and Chris Bodenner, will be supported only by reader's subsriptions of $19.95 per year. The new location will be the original site of www.andrewsullivan.com

When I first stumbled into blogging over 12 years ago, it was for two reasons: curiosity and freedom. I was curious about the potential for writing in this new medium; and for the first time, I felt total freedom as a writer. On my little blog, I was beholden to no one but my readers. I had no editor to please, no advertiser to woo, no publisher to work for, no colleagues to manage. Perhaps it was working for so long in old media that made me appreciate this breakthrough so much. But it still exhilarates every day.

Sullivan recounts his own inspiring history as part of this remarkable evolution of interactive blog sites of the sort we are developing here. From the start, he has struggled to make the finances work. After doing it on his own, for his first six years with only two pledge drives, he then linked up with Time, the Atlantic, and finally, the Daily Beast," for the next six years.
Sullivan credits The Beast for enabling him to add an additional staffer, two paid interns, and helping him set up video.
And so, as we contemplated the end of our contract with the Beast at the end of 2012, we faced a decision. ... we felt more and more that getting readers to pay a small amount for content was the only truly solid future for online journalism. And since the Dish has, from its beginnings, attempted to pioneer exactly such a solid future for web journalism, we also felt we almost had a duty to try and see if we could help break some new ground.

The only completely clear and transparent way to do this, we concluded, was to become totally independent of other media entities and rely entirely on you for our salaries, health insurance, and legal, technological and accounting expenses.

So last week the three of them set up Dish Publishing LLC to strike out on their own.
Andrew Sullivan's very long and informative post contains many intertesting facts, such as:
- His average reader spends 17 minutes a day on the Dish.
- As of February 1 he will revert to his old URL - www.andrewsullivan.com
- Readers alone will sustain the new site - 'no venture capital, (and) no advertising.'
- Best line "If you're not paying for the product, you are the product being sold."
- Advance membership of the Dish for $19.99 a year,
- Sullivan works 365 days a year.
- He produces 240 posts a week (13,000 separate posts last year alone)
- His team reads 90,000 emails a year.
- He may start a "monthly tablet magazine" called "Deep Dish."
- The new Dish will have some free access charge to go beyond a pay wall.
If you wish to be a founding subscriber the link is:
Good luck Andrew and team Dish. We hope your new endeavor is successful and you continue to blaze an inspirational trail for emerging writers throughout the "tubz."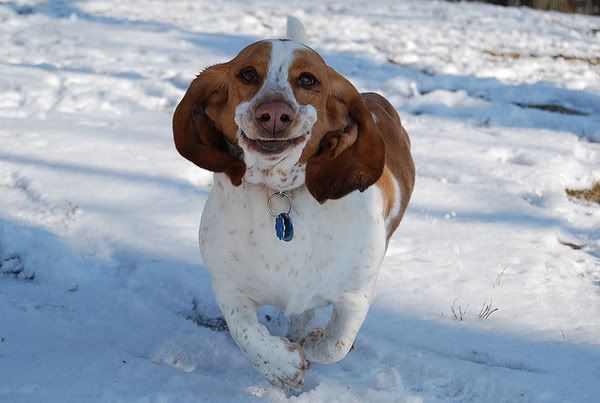 The Daily HoundDog