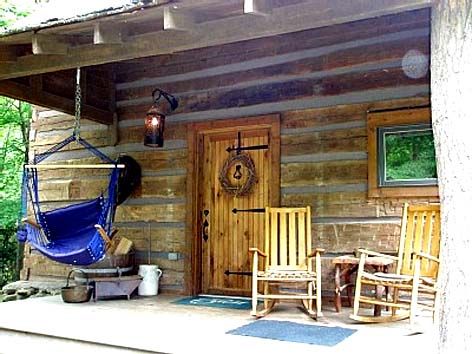 Roll call and lurkers come out edition: Black Kos demographics
Commentary by dopper0189, Black Kos Managing Editor
Welcome to the Black Kos Front Porch-newcomers, and oldtimers. This is our first Black Kos diary of the year and it's as good a time as any to extend an open invitation for everyone to join. Many people don't enter Black Kos, because they see the work "black" in the name and think something along the lines of "I'm not black so there's probably nothing of real interest to me there". But I have to remind people that there is a reason why we chose to publish our diaries on Daily Kos, and not on any of the several other POC blogs on our blog roll. I'm a big believer in not always preaching to the choir. The goal of Black Kos is and always will be to get a wider audience to read and experience stories, perspectives, and news items that the larger traditional media and blogs don't frequently showcase. As we've seen in the last election the GOP spent so much time preaching to the choir that they have lost the ability to effectively speak to any audience that doesn't look and talk like themselves. Progressives shouldn't fall into that same trap. That's why I remind people that we don't publish black kos just for "us" the editors but we publish it for "us" all the members of Daily Kos. So please pull up a seat on the porch and join in.
Every year at Black Kos, as a kind of "New Year's Resolution" I try and come up with a larger meta theme for the year. Last year it was THE IMPORTANCE OF THINKING ABOUT DIVERSITY FROM THE GROUND UP... as a reminder that we should all labor to create representative institution from their inception so we aren't later trying to worry about having to diversify them.
I've often been struck by something that I've seen occur far too often in progressive organizations. At some point a revelation strikes someone they look up and realize "this organization doesn't reflect the diversity of progressives in America". There is a long history of this from Labor Unions and first wave feminist nearly a century ago, to Yearly Kos (NetRoot Nations precuser) and Occupy Wall St. today. Over and over progressive organization seem to constantly confront this "what's happening" moment. The question then is two fold: Why do movements that grow out of progressive ideals lack the actual diversity of progressives in America? Secondly what to do about?

Let's do a thought experiment together. You're invited two different organizations on the same day and time. The first is run my a fellow who always stops by your house and says "hi", he always ask you question on "how things are going", and he always inquires about the organization you run. You and this fellow have little in common, because he lives across town from you, but he always shows this level of respect. The second invitation comes from a fellow who you've heard about because he has a way of always making his voice heard and you agree with most of what he has to say. But he's never before shown up at anything you've done, or given you a personal invitation. Never the less the organization he has run has similar values to the the ones you share.

So which organization do you think you would show up at?

As much as ideas, passion, and hard work are important to building a political movement, so are lines of communication and networking. Martin Luther King was able to get Labor Unions and their important white working class members to march to Washington, because he also was a fighter for the right to unionize (the day MLK was shot he was in Memphis to help a the Memphis sanitation workers labor union). As much as the battle for civil rights must have consume all his time, he understood the importance of building lines of communication.

Relationship matter. If you wait until you "need" someone to show up at your organization it's often too late. Even if folks agree with you, people hate to feel used. The conservative activist Grover Norquist founded something called the "Wednesday Group" for conservatives. Even though Grover is consumed with tax policy, he formed a group that covered an entire spectrum of conservatives. The ability of conservatives to quickly all spout the same talking points is a direct consequence of this. Don't think for a second that a hedge fund manager from NYC, a culture warrior from Mississippi, and a libertarian NRa'er from Idaho on their side have anything more or less in common than a professor at a New England school, a union steward in the Midwest, and a young person of color in LA.

This year I plan on tackling the larger issue of
Unproductive talking about race, gender, and diversity by progressives and solutions to it
.
It's funny I actually didn't come to Daily Kos to talk about issues of race. At first I was much more interested in Alternative Enery, Economics, and Political Strategy. But as my job(s) got busier, and I got more involved in poltical campaigns (local ones, and Obama's) I got too busy to write as frequently. Knowing I could only write 1 or 2 diaries a week, I looked for a missing nitch on DKos. I noticed there wasn't much discussion on issues of race. Many people were aware of this, people were troubled by the lack of diversity, but no one knew what to do. That's why I started Black Kos.
When I started the Black Kos series I had two goals in mind. The first was to prevent the balkanization of the Blogosphere. While some people thought creating at what the time was a "Black Kos thread" would increase balkanization I disagreed. My thought was that if "information is the slayer of ignorance" creating a thread would help slay ignorance. When I say ignorance I mean more in the classical sense of the word, where people don't know much on a subject. I came across too many diaries where someone pissed of a person of color by writing something that was deeply insulting, but the sad part was they didn't mean to insult the person, on the other hand the person of color took it as a direct attack, assuming malice. I though that if I could share stories, news items, a few pithy comments, maybe I could educate people. Since many bloggers are the vanguard of the progressive movement, the people who will canvass, write and speak to and for Democrats, I thought it would be great if they could relate better to the most loyal voters in the Democratic coalition. I though maybe if a Black Kos canvasser was confronted by someone who them asked "what do you know about my reality", they would at least have a better leg to stand on. I think I am doing OK here.
The second goal of my goals was I was hoping to create a space where we could finally have real conversations on race. I mean if we as progressives can't do that what hope does America at large have? "Fireworks" routinely start blasting around on different online forums over the lack of racial diversity, lack of racial understanding about various incidents, etc. Now no one here can change that fact by themselves. But what we can do is change the tone around the discussion of this fact and more specifically stop what I call "unproductive talking about race". This is where tempers flair, feelings are hurt, people give up talking about the subject, and more importantly NOTHING CHANGES OR GETS FIXED.
One of my favorite editorial of all time, Incident, Reaction, Forget, Repeat: Formulaic Entertainment Replaces Serious Discussion on Race, dates back from 2007 and is as true then as it is now:

Has racial conflict become amusement? Is the conversation about racism mere entertainment, dialogue rendered for show, inflammatory words tossed back and forth over a racial divide to excite an audience?

Thousands of black people are marooned after Hurricane Katrina amid government paralysis, and the race debate on TV kicks into overdrive. A black woman accuses some white men of rape at a Duke University party and the inflamed rhetoric flies.

Comedian Michael Richards shouts the N-word at a black man in a comedy club. Radio host Don Imus calls the Rutgers University women's basketball team "nappy-headed hos."

Shouts of injustice fill the small-town streets of Jena, La., after white teens are suspended from school for hanging nooses from a tree while black teens are charged with attempted murder for a schoolyard fight. Nooses are found at the University of Maryland, the U.S. Coast Guard Academy, Columbia University.

Fox News's Bill O'Reilly has his turn on the stage of race after dining at a famous soul food restaurant and musing at the surprising civility of black people. Then comes James D. Watson, Nobel Prize winner and head of one of the world's leading genetics research institutes, questioning the intelligence of black people.

And with each episode in the long-running Saga of Race in America, a string of characters lines up to react to the latest eruption. The media records them as they take up positions in the Great Race Debate. The media stokes the discussion as self-proclaimed black leaders scream outrage while opponents -- often white, sometimes black -- scream counter-outrage. The "colorblind" wonder why we all just can't get along. And the rest of us watch from ringside, rooting for one camp or another, sometimes in silence.

Then inevitably, the media turns away. The outrage fades. The talking heads go silent. The curtain falls, and the debate recedes to wherever it goes until the next eruption.

Which raises the question: Has the debate over race become a melodrama? A bad television soap opera? A theatrical stage play with complex issues boiled down to a script? Entertaining words thrown around simply to satisfy the 24-hour news cycle, the blogosphere?
This year at Netroots Nation this is one of the major themes I hope to address. Beyond the standard on going discussions on race, gender, and economic, this is in itself an important issue. As Bernice Johnson-Reagon once said
"If you're in a coalition and you're comfortable, you know it's not a broad enough coalition"
. How do we broaden our conversation and our self-awareness our identities, without splintering or balkanizing our coalition? As my dad used to say "half of life is just showing up" so just getting people to sit and have an open, respectful, and frank discussion, is the first step.
I would like to extend my most heartfelt "thank you" to those who have taken that first step with me every week since my first Black Kos diary on January 2nd 2007.
Thank you, dopper0189 Black Kos managing editor.
~~~~~~~~~~~~~~~~~~~~~~~~~~~~~~~~~~~~~~~~~~~~~~~~~~~
News by dopper0189, Black Kos Managing Editor
~~~~~~~~~~~~~~~~~~~~~~~~~~~~~~~~~~~~~~~~~~~~~~~~~~~


~~~~~~~~~~~~~~~~~~~~~~~~~~~~~~~~~~~~~~~~~~~~~~~~~~~
Africa's poorest country, the Central African Republic is rocked by another rebellion.Economist: Rebels at the gate.
~~~~~~~~~~~~~~~~~~~~~~~~~~~~~~~~~~~~~~~~~~~~~~~~~~~
The rebels have given guarantees that they will not, for now, enter Bangui. Yet residents are stockpiling provisions and some are leaving. The United Nations have evacuated staff and the United States have told its citizens to leave. The CAR has appealed to France for military assistance. A demonstration outside the French embassy (pictured) turned violent as protestors broke windows and tore down the French flag, accusing the former colonial power of abandoning the CAR.
The rebels are threatening to overthrow President François Bozizé's government, which they say breached a deal that offered financial help to those of them who put down their weapons. The group also demanded that the government free rebels it has imprisoned.
The rebel alliance known as Seleka was formed in August by breakaway factions from three groups that signed a peace agreement in 2007: the Union for Democratic Forces for Unity, the Convention of Patriots for Justice and Peace and the Wa Kodro Salute Patriotic Convention.
**
The instability of the land-locked CAR has stifled the country's progress. It remains the continent's poorest nation despite its wealth of timber, gold, uranium and diamond deposits. The country's 4.5m inhabitants are scattered across an area the size of France and survive on subsistence farming. Earlier this month Mercer, a consultancy, ranked the capital Bangui the world's second-worst place to live. Nearly every other adult dies before he or she reaches the age of 60.
Many of the capital's residents believe it is only a matter of time before the city is taken over by the rebels, as pleas for help are likely to fall on deaf ears.



~~~~~~~~~~~~~~~~~~~~~~~~~~~~~~~~~~~~~~~~~~~~~~~~~~~

~~~~~~~~~~~~~~~~~~~~~~~~~~~~~~~~~~~~~~~~~~~~~~~~~~~
It was not a good year for young people in Chicago. The Grio: Violence, gangs scar Chicago community in 2012
~~~~~~~~~~~~~~~~~~~~~~~~~~~~~~~~~~~~~~~~~~~~~~~~~~~
It was February, the middle of lunch hour on a busy street on Chicago's South Side. The gunman approached his victim in a White Castle parking lot, shot him in the head, then fled down an alley.
The next month, one block away, also on West 79th Street: Two men in hooded sweatshirts opened fire at the Bishop Golden convenience store. They killed one young man and wounded five others, including a nephew of basketball superstar Dwyane Wade. The shooters got away in a silver SUV.
In July, a Saturday night, two men were walking on 79th when they were approached by a man who killed one and injured the other. This shooting resulted in a quick arrest; police had a witness, and a security camera caught the shooting.
These three violent snapshots of a single Chicago street are not exceptional. It's been a bloody year in the nation's third-largest city.
A spike in murders and shootings — much of it gang-related — shocked Chicagoans, spurred new crime-fighting strategies and left indelible images: Mayor Rahm Emanuel voicing outrage about gang crossfire that killed a 7-year-old named Heaven selling candy in her front yard. Panicked mourners scrambling as shots rang out on the church steps at a funeral for a reputed gang leader. Girls wearing red high school basketball uniforms, filing by the casket of a 16-year-old teammate shot on her porch.
A handful of neighborhoods were especially hard hit, among them Auburn-Gresham; the police district's 43 homicides (as of Dec. 21) ranked highest in the city, and represent an increase of about 20 percent over 2011. The outbreak, fueled partly by feuds among rival factions of Chicago's largest gang, the Gangster Disciples, rippled along 79th street, the main commercial drag. That single corridor offers a window into the wider mayhem that claimed lives, shattered families and left authorities scrambling for answers.
The scars aren't obvious, at first. Drive down West 79th and there's Salaam, a pristine white building of Islamic design, and The Final Call, the restaurant and newspaper operated by the Nation of Islam. Leo Catholic High School for young men. A health clinic. A beauty supply store. Around the corners, neat brick bungalows and block club signs warning: "No Littering. No Loitering. No Loud Music."
Look closer, though, and there are signs of distress and fear: Boarded-up storefronts. Heavy security gates on barber shops and food marts. Thick partitions separating cash registers from customers at the Jamaican jerk and fish joints. Police cars watching kids board city buses at the end of the school day.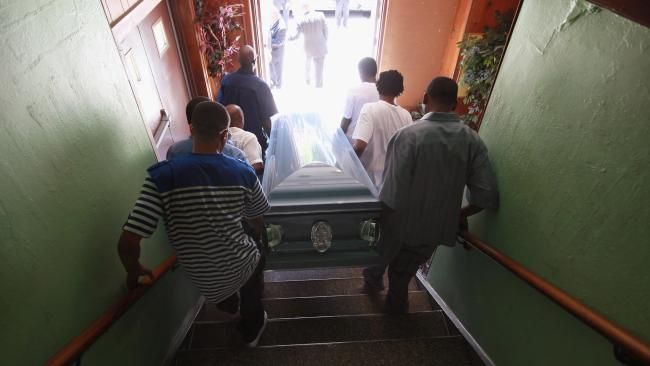 Pallbearers carry the remains of Joseph Briggs from New Zion Grove Missionary Baptist Church following a funeral service on June 20, 2012 in Chicago, Illinois. Briggs, who turned 16 in April, was shot in the head during a drive-by shooting while he was sitting on his front porch with his sister on June 9. Briggs was one of nine people killed and 46 wounded by gunfire in Chicago during that June weekend. (Photo by Scott Olson/Getty Images)


~~~~~~~~~~~~~~~~~~~~~~~~~~~~~~~~~~~~~~~~~~~~~~~~~~~~~~~
A tiny town in the Appalachian foothills of Ohio where, for a century, residents have shared the common bond of identifying as African-American despite the fact that they look white. Race-Talk: As Black As We Wish to Be – Lu Olkowski.
~~~~~~~~~~~~~~~~~~~~~~~~~~~~~~~~~~~~~~~~~~~~~~~~~~~~~~~
Lu Olkowski visit a tiny town in the Appalachian foothills of Ohio where, for a century, residents have shared the common bond of identifying as African-American despite the fact that they look white. Racial lines have been blurred to invisibility, and people inside the same family can vehemently disagree about whether they are black or white. It can be tense and confusing. As a result, everyone's choosing: Am I black? Am I mixed race? Or, am I white? Adding to the confusion, there's a movement afoot to recognize their Native-American heritage.



~~~~~~~~~~~~~~~~~~~~~~~~~~~~~~~~~~~~~~~~~~~~~~~~~~~
Students attending an Anti-Defamation League-sponsored program at the St. Louis Art Museum are being encouraged to analyze a lot more than just the actual works on display. St. Louis Post-Dispatch: Museum program challenges students to rethink race, beauty and stereotypes.
~~~~~~~~~~~~~~~~~~~~~~~~~~~~~~~~~~~~~~~~~~~~~~~~~~~
 Lawrence Washington stood in front of the painting "The Mississippi" inside the St. Louis Art Museum. The 14-year-old didn't say much, but the image of an African-American family atop the roof of their house as it is consumed by the churning waters of a flooded river stuck with Lawrence a month after the visit.
Seeing a black family losing everything, their lives threatened, with no sign of help, was frustrating. And surprising.
"It was only black people up there," Lawrence said last week. "It made black people look kind of bad."
It was the first visit to the museum for Lawrence, who was among 12 eighth-graders from Brittany Woods Middle School in University City participating in a program that has helped nearly 9,000 students see art in terms of class, gender and race.
"The docents aren't getting into the history but the emotions (the works) evoke. The stereotypes," said Tabari Coleman, project director for the A World of Difference Institute, a part of the Anti-Defamation League.
This is the 14th year the institute has worked with the art museum for the Concepts of Beauty and Bias program.
It has encouraged junior high and high school students from about 75 schools to discuss stereotypes, bias and discrimination through art. It also provides the framework for students with sometimes fragile self-images to see that what is considered attractive has varied greatly over the years through the eyes of artists.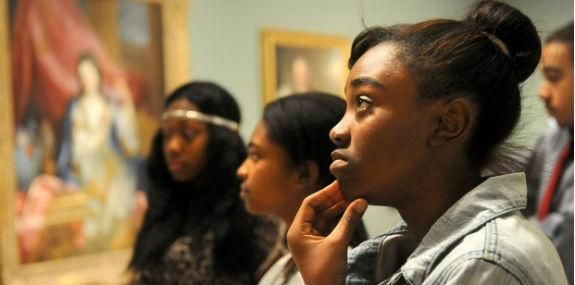 Brittany Woods Middle School students Jamesha Harris, Mikela Gray and Chanda Perry (Sid Hastings/St. Louis Post-Dispatch)


~~~~~~~~~~~~~~~~~~~~~~~~~~~~~~~~~~~~~~~~~~~~~~~~~~~

~~~~~~~~~~~~~~~~~~~~~~~~~~~~~~~~~~~~~~~~~~~~~~~~~~~
Celebrating our sisters hair. ColorLines: From Pompadours to Fades, New Art Celebrates Black Women's Hair.
~~~~~~~~~~~~~~~~~~~~~~~~~~~~~~~~~~~~~~~~~~~~~~~~~~~
It does not take much to get folks worked up about black women's hair. For some, their personal choices about their hair become public cultural events. (See: Oprah Winfrey. Gabby Douglas. Viola Davis.) But while black women's hair is obsessively discussed and debated, it's rarely celebrated.
Enter Andrea Pippins. Last week the Baltimore-based graphic designer and artist released "Crowns of Color," a four-poster series of prints which does exactly that.
Only, Pippins didn't set out to respond directly to the neverending handwringing over black women's hair. Pippins, who is an assistant professor of art at Stevenson University, really just wanted some good art on her walls. Newly arrived in Baltimore and with too many bare walls in her home on her hands, she decided to make the kind of art she wanted to see. Art that was inspired by her love of textiles, woodblock prints, old barbershop signs and beautiful images of black princesses like those in the classic children's book "Mufaro's Beautiful Daughters." Art that celebrated black women's hair in a "lighthearted" and knowing way. And thus, "Crowns of Color" was born.
Colorlines caught up with Pippins over email, and she shared the inspirations behind "Crowns of Color" and her evolving personal views on hair, as well as why she just might owe her professional career to Halle Berry.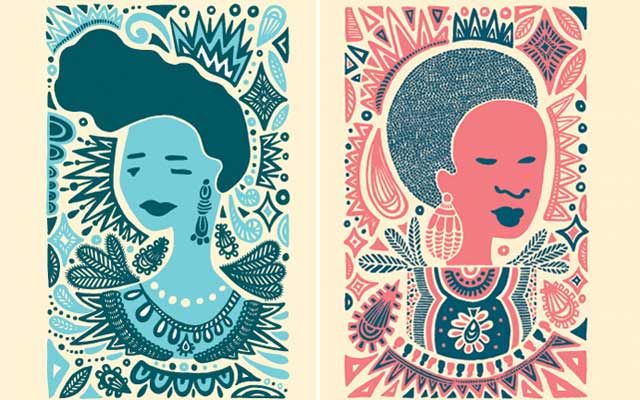 Images from www.flygirlblog.com. All images courtesy of Andrea Pippins.


~~~~~~~~~~~~~~~~~~~~~~~~~~~~~~~~~~~~~~~~~~~~~~~~~~~~
One Love - Bob Marley (official video)