The Daily Bucket is a place where we post and exchange our observations about what is happening in the natural world in our neighborhood. Each note about the bugs, buds, and birds around us is a record that we can refer to in the future as we try to understand the patterns of nature that are quietly unwinding around us.
January 11, 2013,
the Salish Sea
As Ratty wisely noted a long time ago,
`Believe me, my young friend, there is NOTHING--absolute nothing--half so much worth doing as simply messing about in boats. Simply messing,' he went on dreamily: `messing--about--in--boats; messing----'
This afternoon I happened to hear some clunking noises in the skiff down at MacKaye harbor as I bicycled by on my daily constitutional. Somebody keeps it tied to a buoy nearshore to row out to their boat in the bay. But today, some river otters were messing about in it, banging the oars around, tipping it, who knows what else they were doing, hidden below the gunwales.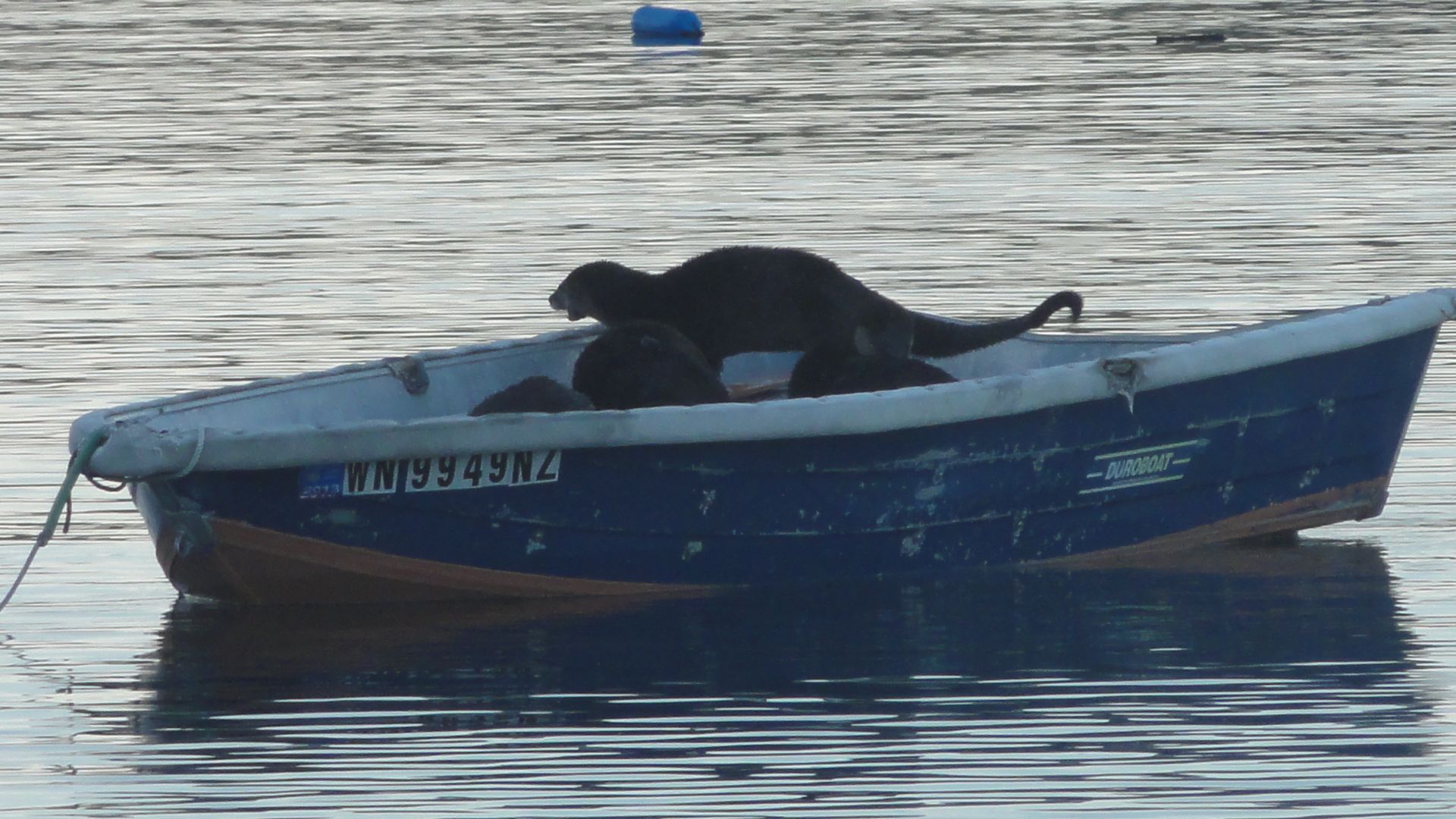 Another swam up, climbed in and joined the those already there. It's not a very big skiff so there was some clambering around.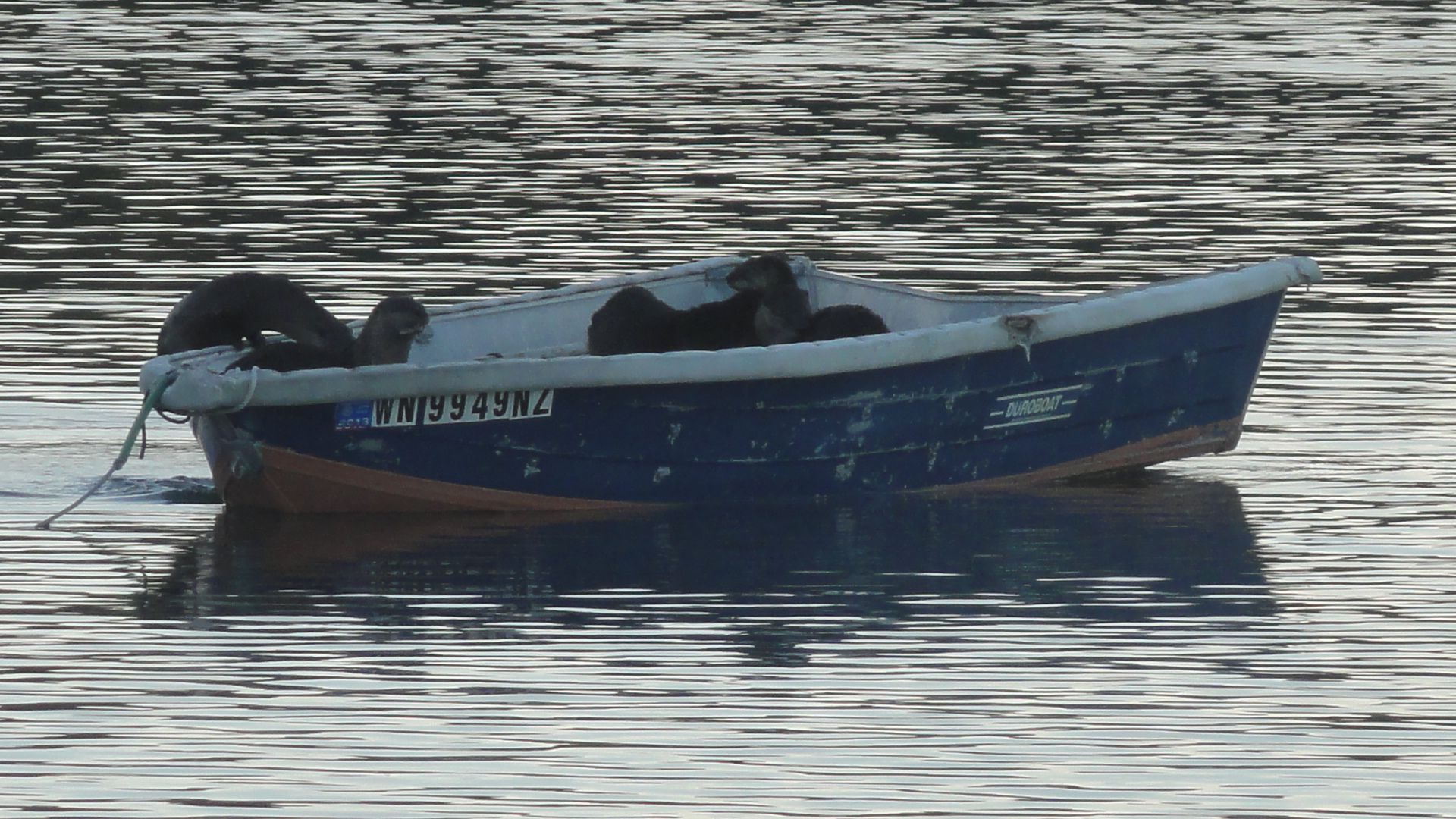 And then another. Five otters in a rowboat...!

Together, they are no heavier than one person, but with those long flat tails, it's a bit of an awkward tangle.
There is a group of three that lives right here in the local bays; I've seen them frequently fishing, playing and grooming together. Could be a mom and last year's pups, but more likely a gang of males, as they are all about the same size. River otters (Lontra canadensis) are very social, and not territorial. But this is the first time I've seen five at once. Otters move around less in winter, and are more diurnal, so I may just be seeing more of them. This looked like a party, with a lot of coming and going. The skiff was tipping this way and that as they climbed in and slid off.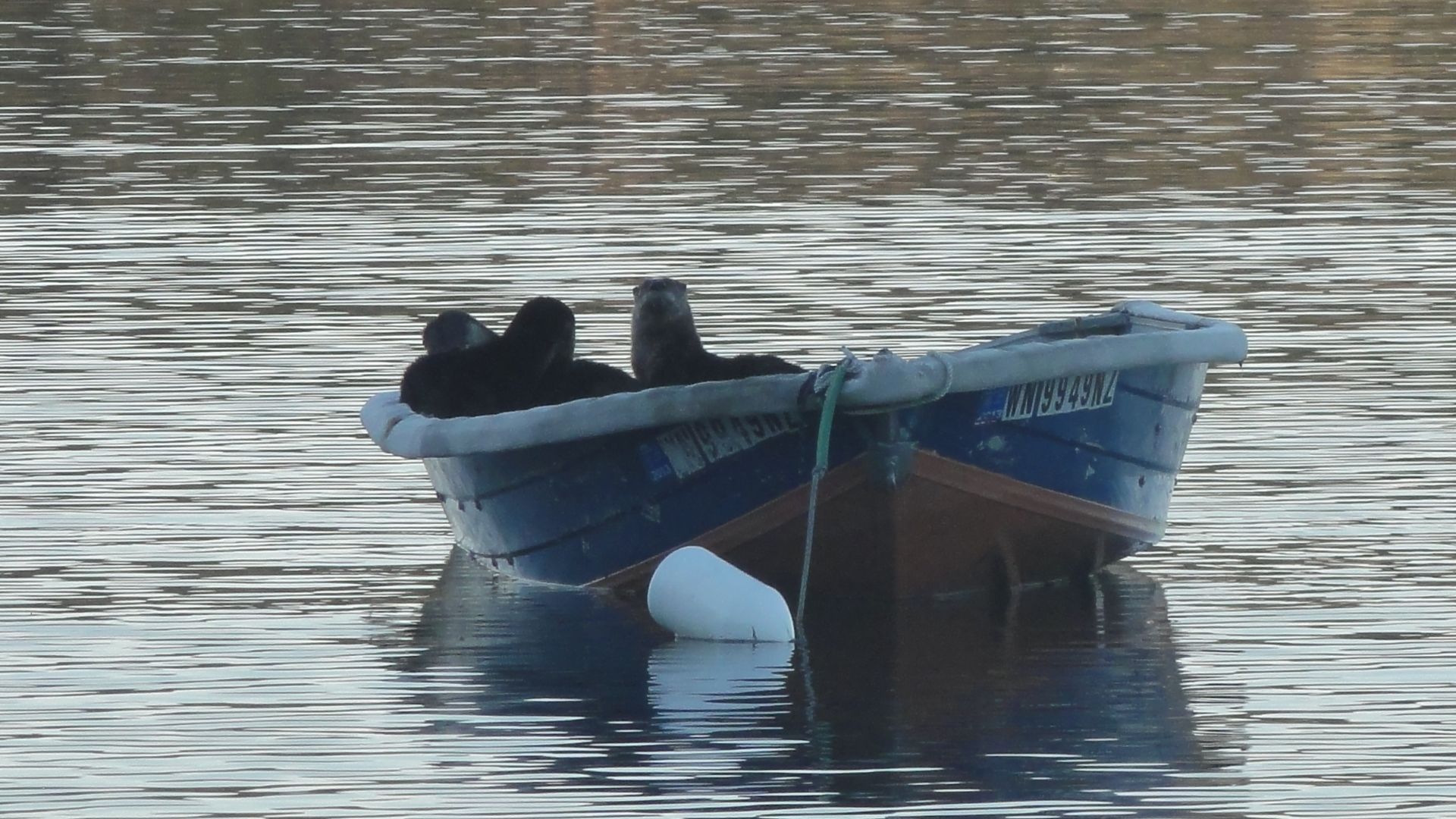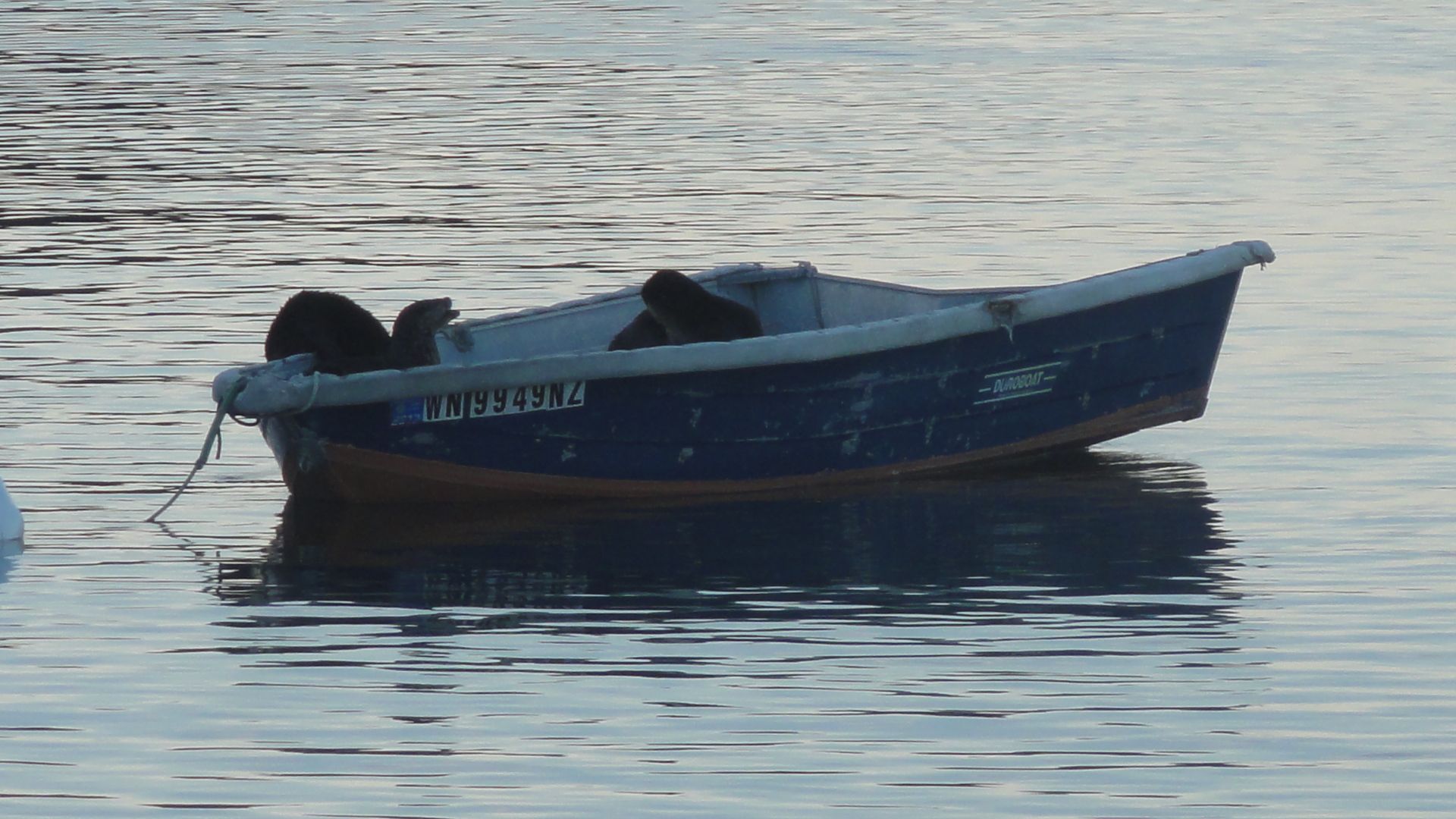 OK too many, let's get out -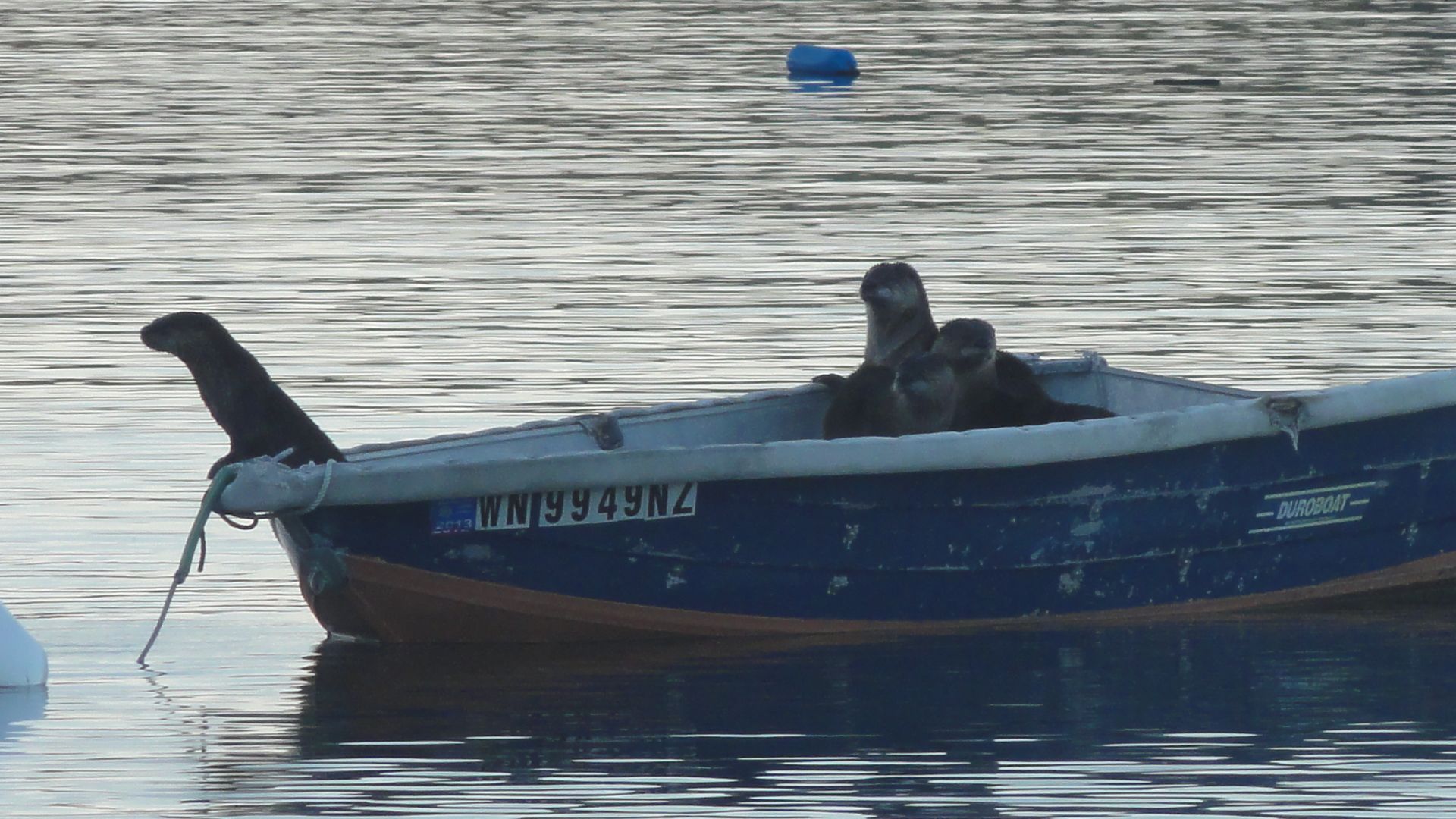 They didn't have any grub with them I could see. Food is plentiful in these bays: I've seen them munching down on fish.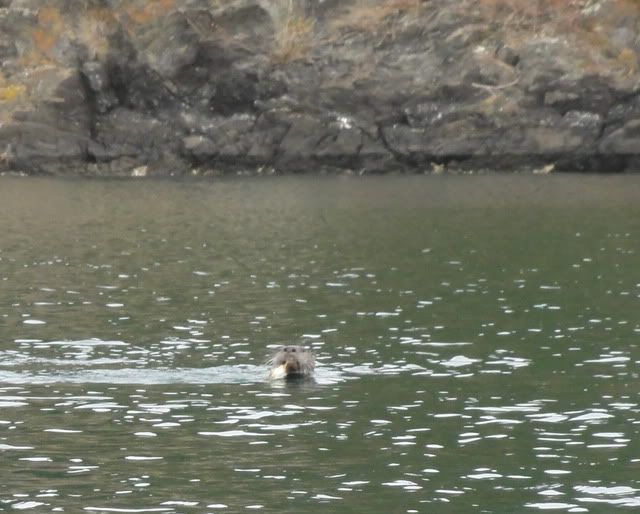 The remains of that tiger rockfish was dropped when they climbed out of the water on one occasion.

There are plenty of crabs of various types in these bays too. Here's a spot they left the shells of some red rock crabs, on one of their favorite rock islands.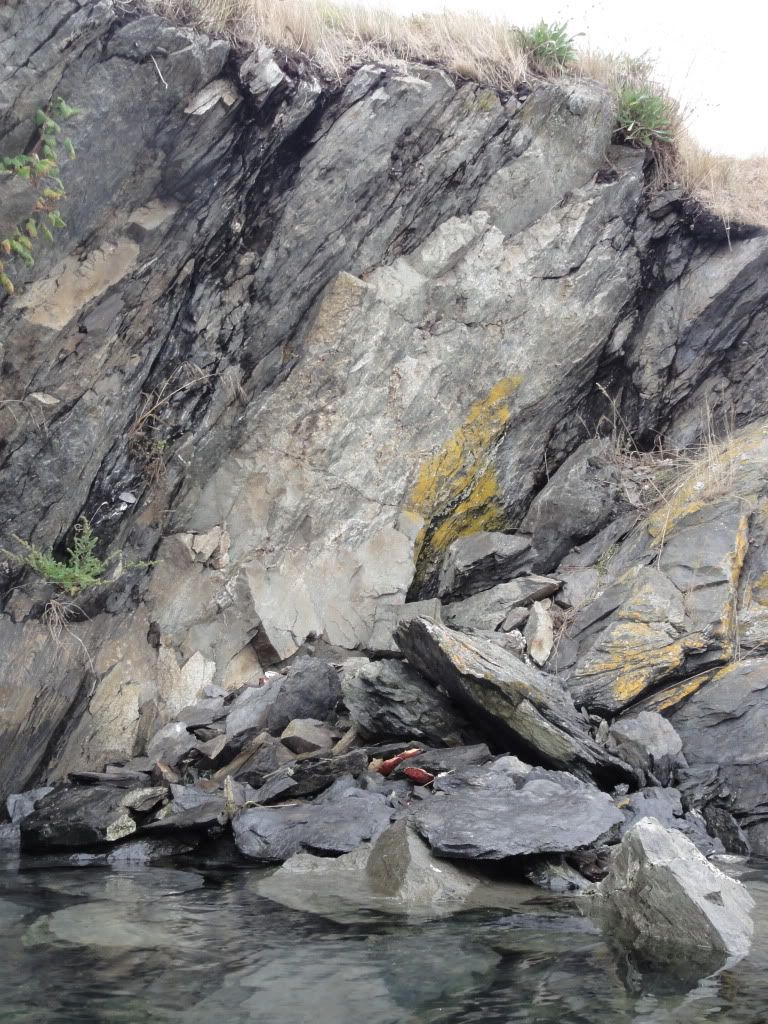 They are quite mobile on land too. I often see them running across the road, between the bay and their dens not far from shore. Sometimes they will den under houses by the beach (that can be noisy). Once an otter darted in front of me as I came around the corner on my bike. It was huffing, but ran faster than I could have. Bounded onto the beach, dove far into the water and kept going. Besides huffing and hissing when they are disturbed, I don't hear how they talk to each other - I've read it's described as "low-frequency chuckling."
This group's party plans were cut short though. A big red lab ran down the beach, barking and barking at them. The otters watched the dog for a while. In the end they decided it was just too much attention.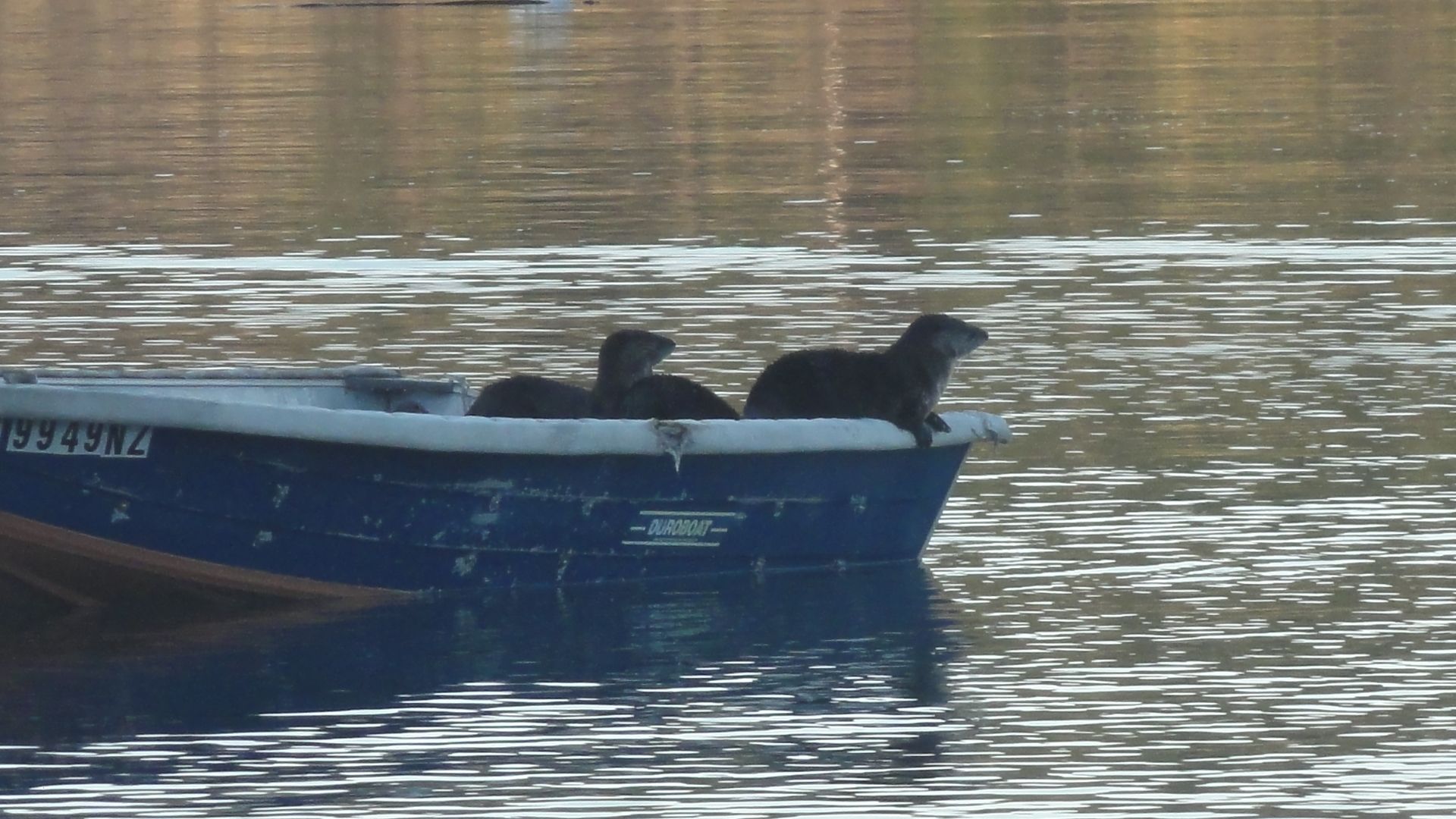 That's the dog (between where I'm standing and the kayaks) and the skiff offshore. The kayaks belong to the bed and breakfast across the road. Frequently I see otters cross over at this spot; maybe they den under one of the B&B outbuildings?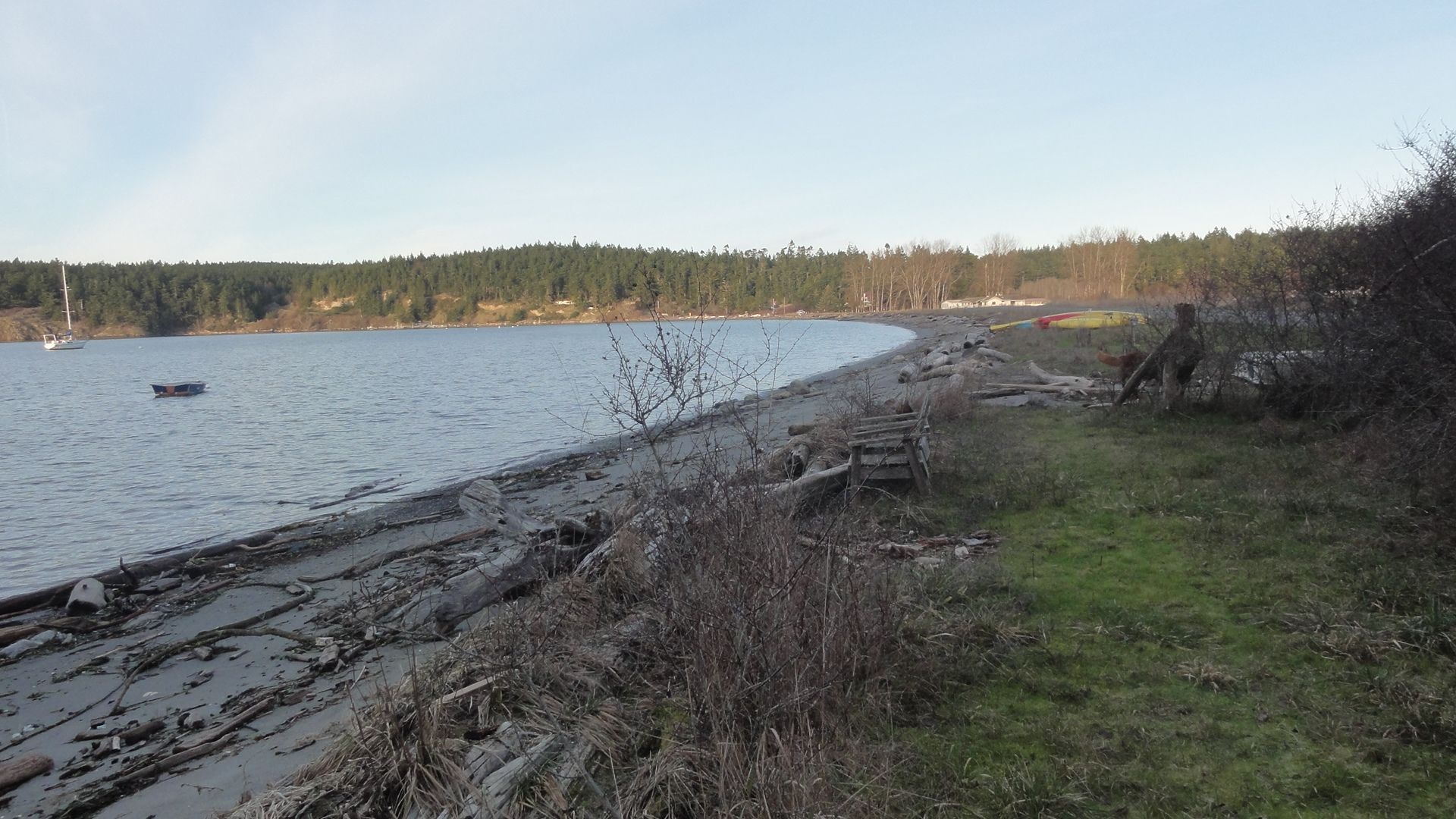 I often see them about, but otters are wild animals and wary of us. It feels like a gift when they are nearby and I can see them doing wild otter things.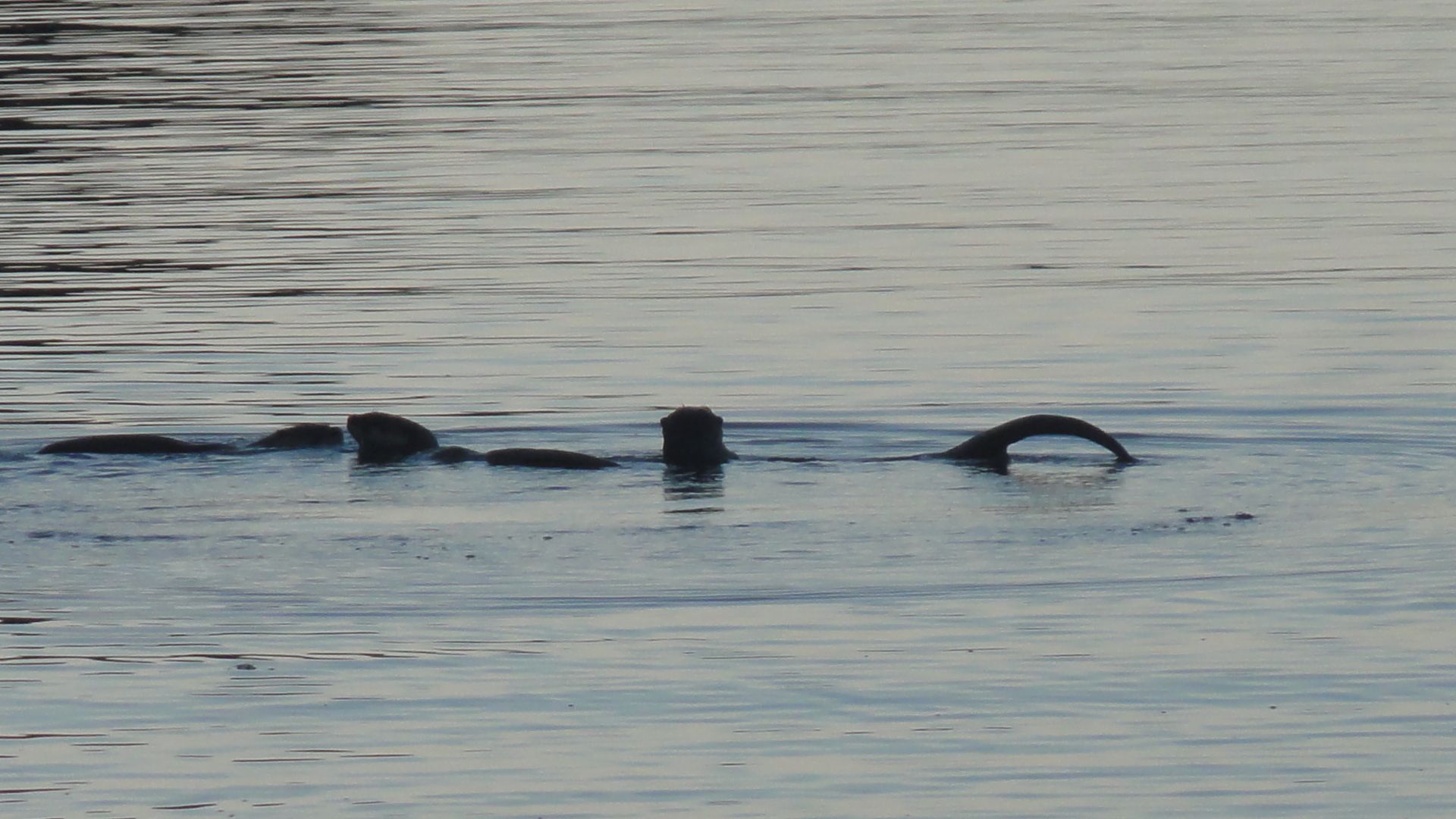 And they'll be back, that's for sure. Who doesn't like messin' around in a boat?
What's happening in your backyard?