But First, A Word From Our Sponsor:
Top Comments recognizes the previous day's Top Mojo and strives to promote each day's outstanding comments through nominations made by Kossacks like you. Please send comments (before 9:30pm ET) by email to topcomments@gmail.com or by our KosMail message board. Just click on the Spinning Top™ to make a submission. Look for the Spinning Top™ to pop up in diaries posts around Daily Kos.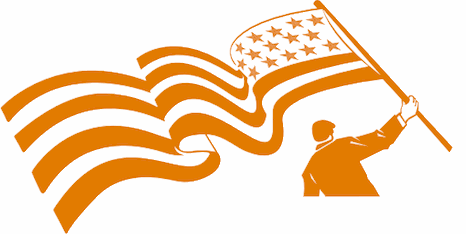 Make sure that you include the direct link to the comment (the URL), which is available by clicking on that comment's date/time. Please let us know your Daily Kos user name if you use email so we can credit you properly. If you send a writeup with the link, we can include that as well. The diarist poster reserves the right to edit all content.
Please come in. You're invited to make yourself at home! Join us beneath the doodle...
Last Wednesday on the Fox News program The Five, Bob Beckel attempted to discuss the recent report released by the National Climatic Data Center showing that 2012 was the hottest year on record for the United States. The report was alarming and was taken quite seriously by nearly every major news organization. Except Fox, natch.
When Beckel attempted to report the story, Gutfeld came unglued. He started laughing like a deranged hyena, and, taking a cue from Joe Walsh, immediately shouted "Lies" while Beckel was speaking. It couldn't be more clear that the goal was to shut this conversation down with ridicule and derision, a reaction I'm sure is expected by the powers that be at this shill of an organization.
Bob Beckel: The global warming deniers (raucous laughter from Gutfeld). 2012 was the hottest year on record since.....

Greg Gutfeld: Lies!

Beckel: ....record keeping began in 1875.

Gutfeld: In the United States. Not the world.

Beckel: Would you please not interrupt me.

Gutfeld: No. You can't do this.

Beckel: I guess I can.

Gutfeld: Global warming is not United States warming (more exaggerated laughter).

Beckel: I will tell you this. The person who would not have been surprised by this is Galileo.

Dana Perino: Or Al Gore, apparently.

Beckel: Why do you get so excited about this?

Gutfeld: The United States Warming, because it's called global warming. It hasn't happened in 15 years.
I expected Fox to poo-poo the NCDC report, and sure enough Greg Gutfeld was there to do the dirty work. This guy makes my skin crawl like few Foxers can. That smug, piss ant attitude he exudes equals the force of an entire Republican frat house of willful stupidity and mean. He fancies himself a comedian. I find him as funny as a colonoscopy.
His climate denying outburst comes on the heels of him declaring sweatshops a fantastic steppingstone to the good life.
Greg Gutfeld: But for information on this topic I tried to contact an organization called Liberal Business Owners of America, but it didn't exist. The left paints this myth that people toil for years on this low-wage job, but no, they don't. They're only on that low rung of the ladder for a short time, that's why it's low paying and that's why it's a low rung."

Bob Beckel: How do you know that?

Gutfeld: Because I studied it. A low paying job has to be low rung in order to get people up on that… If you make that low rung high paying, than the unskilled worker can't get up there and move up. That's why the biggest myth of all time is that sweatshops are bad. Sweatshops for emerging economies are for workers with no skills.
Just ick. This stupid little man wouldn't last half day in a sweatshop before collapsing into a fetal position crying for his producer. Even by Fox standards, it was an astonishingly callow thing to say a that's why they all adore him.
Yes, it is all schtick, but the message behind it is serious stuff. Climate change denying in particular has entered the realm of extremely dangerous. This propaganda pushed by corporations placing their greed above the urgency of climate change needs to be answered. The fact is, people are seeing the effects of climate change before their very eyes. There is real time proof that the dire warnings we have been receiving for decades is very real. It is no longer academic. Big Oil and corporate monsters can't hide it any longer. They are reduced to the likes of Greg Gutfeld defending the indefensible. And they just look desperate.
Now on to Tops!
TOP MOJO
January 12, 2013
(excluding Tip Jars and first comments)
Got mik!
1) A diary of suburb delight at the loving by Boston Beans — 128
2) Funny, by TheGreatLeapForward — 111
3) Oh, we've always had them around by Catte Nappe — 98
4) standing for justice in this country is a very by UnaSpenser — 86
5) Thank you, Una by SouthernLiberalinMD — 85
6) Meanwhile, by psnyder — 76
7) I've been reading the eulogies by cosmic debris — 71
8) They're right, they should blame the prosecutor by i understand — 70
9) Oh Hai T-Dub! Caturdai Now Comes In SuperSize... by leonard145b — 68
10) sorry, i think some stray dust blew in my eye... by TrueBlueMajority — 65
11) Exactly. by jpmassar — 64
12) This is where they are going to run into a wall by Grizzard — 63
13) I'm sick over this by joanneleon — 62
14) well pointed out. by terrypinder — 57
15) This whole story is horrifying. by emidesu — 55
16) Dogs are the best! by JayRaye — 54
17) Wow, Using Parenting Moves Like Gentle Bite by Gooserock — 54
18) Some cat boxes are safer than others by blue aardvark — 51
19) bulbmania by Missys Brother — 51
20) LOL! But Look Underneath & You'll Find A Lil Furry by leonard145b — 51
21) an indictment of our society... by lostinamerica — 51
22) "Treezun"?! by commonmass — 50
23) My mom pressures me by ThatPoshGirl — 49
24) Family Caturday time by kerflooey — 49
25) I'v felt this hard the last few years... by sixeight120bpm — 48
26) My 3 cats live by this idea... by themis — 48
27) "This is no fluke." No kidding. It's a feature, by UnaSpenser — 47
28) very sweet. thanks. by Melanie in IA — 47
29) Pooties Unlimited for the Week by Ed Tracey — 47
30) A very old pic, but... by themis — 47
TOP PHOTOS
January 12, 2013
Enjoy jotter's wonderful PictureQuilt™ below. Just click on the picture and it will magically take you to the comment that features that photo. Have fun, Kossacks!