Oh, Great Pookah Puppies, I thought I'd run out of ideas for snarky, fake, heart-rending appeals for funding, but this weekend has been rife with them.
But First, A Word From Our Sponsor:
Top Comments recognizes the previous day's Top Mojo and strives to promote each day's outstanding comments through nominations made by Kossacks like you. Please send comments (before 9:30pm ET) by email to topcomments@gmail.com or by our KosMail message board. Just click on the Spinning Top™ to make a submission. Look for the Spinning Top™ to pop up in diaries posts around Daily Kos.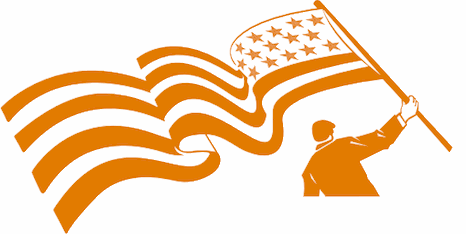 Make sure that you include the direct link to the comment (the URL), which is available by clicking on that comment's date/time. Please let us know your Daily Kos user name if you use email so we can credit you properly. If you send a writeup with the link, we can include that as well. The diarist poster reserves the right to edit all content.
Please come in. You're invited to make yourself at home! Join us beneath the doodle...
One started as an off-the-cuff response to Christian Dem in NC's diary.
I mean really, it was just begging to riffed into a faked up appeal. I couldn't resist the temptation. And so, me being me, I inflict the expanded version on you. Because I can.

As a Pagan Elder, I beseech you, please open your hearts and your homes to these poor, neglected guns.

They've been vilified for so long, outcast in a world that can't, nay - won't understand them, deprived of proper ammo, and hidden shamefully inside locked cabinets. Even on outings, they are hidden away inside fully concealing burkhas until they reach the hunter's perch or get to come out to play in secretive, restricted ranges.

Americans, it's time to throw off that shame and reclaim our lost children of metal!

No longer should they be locked away from their beloved rounds of ammo. Throw off the burkhas and let their beauty shine openly!

Stand proud of your Glock Brothers and Springfield Sisters, reach out to your S&W cousins, and relearn the lost arts of reloading, just to make them happy! You can do it! It is the pagan thing to do!

Please, won't you adopt a Marlin Camp Shooter or a sweet Bushmaster or even a whole litter of Berettas today?

They need you to keep them safe, to show pride in them, to let them shoot free!

You can do it!

Hurry, before it's too late!
Then, oh, my stars and garters!,
There were the Republicans, making the Onion look so lame and unimaginative. We need to build safe compounds for them, and we could charge admission to ride through the tunnels to observe them in their natural habitat. Don't worry, they can't see us. after all, we're not part of their reality. Follow me as we tour their neighborhood:

My fellow Americans, for your entertainment, we present to you the endangered Frothing Republican.

Please keep your arms and legs inside the trolley at all times. You may freely photograph them, but for your safety, we don't allow audio. Hearing them speak will make you weep.

Look, there's a cluster of Republican men. Note the frantic gleam in their eyes, compounded of a mix of fear and misplaced pride. They're not House-broken, which is why they often gather outdoors. Before we move on, do take some time to notice that some have teabags stapled to their baseball caps - they are so convinced they'll suffer an apocalypse they have to make sure their food source is always visible.

And pay attention to the blued weapons they have strapped to every limb and even slung in holsters across their back. The more powerful ones have the highest number of weapons. For their safety, we've removed all ammunition, but we still get a few incidences where they batter one another with the butts of those carbines. As you can see happening right this minute.

Don't worry, we'll gas them to sleep and send in medics to bandage them. This happens from time to time.

Oh, look! It's a rare sighting of a Vagistanian Denialist. You can tell them by their festoons of plastic fetuses and Rambo style bandoliers of rifles. The one appears to be more dedicated than most, he seems to have jars of -

Oh, dear, I see some of you are being overwhelmed, let's dim the tunnel walls and we'll play a vid of Congress negotiating a trade treaty with Free New China.
And then, the US Government shattered the dreams of the Sith Lords by refusing to build a Death Star! The Force just wasn't with them, was it? Of course, we don't need a Death Star and our sane government was quite right to refuse to divert essential funds to the building of one. A Lunar Amusement Park is a far more attractive enterprise.
Let us take a peek at the proposed Lake of Dreams Amusement Park and Entertainment Capitol.

With variations in the gravitational field of the Moon, the Lake of Dreams has crafted some of the most thrilling rides known to Mankind. Two of the most popular rides are the Star Rush Roller Coaster, the largest roller coaster in the solar system, and the Moon Bat Free Fall Colosseum.

Through magnetronics and gravitational variances, the Star Rush Roller Coaster is not for the faint of heart. Each car comes equipped with its own oxygen supply and multidirectional restraints for additional safety. Occupants will spin as the car travels at astronomical speeds through the track, at times seeming to be floating among the stars and other times zooming towards Earth itself. A vid of the occupants enjoying the ride is available upon debarkation.

The Moon Bat Free Fall Colosseum is a more sedate ride. Guests strap on large bat wings and are encouraged to run, jump, and flap the wings in order to fly for brief distances. Experienced guests find they can sometimes reach the top of the Colosseum to collect one of the prize balls fastened there.

When not enjoying the pleasures of the Lake of Dreams Amusement Park and Entertainment Center, guests can luxuriate in the oxygenated cabins, or enjoy chasing their meals in one of the many low-grav restaurants.

The marketing opportunities and the jobs created through the Lake of Dreams Amusement Park and Entertainment Center will fund the terraforming efforts on Mars, where arable lichen farmlands are already producing acres of tasty lichens being exported to the dining establishments on the Moon and even all the way back to Earth.

The stars are in our grasp. Let's go play!
I suppose if the Far Right can have their paranoid dreams, we of the Moderate Middle can have pleasant day dreams.
While you ponder what fantastical enterprises you'd like your tax dollars to fund, let's take a peek at the Tops: Top Comments, Top Mojo, and Top Pictures in the enchanting Picture Quilt.
TOP PHOTOS
January 13, 2013
Enjoy jotter's wonderful PictureQuilt™ below. Just click on the picture and it will magically take you to the comment that features that photo. Have fun, Kossacks!