Reflections on a young Martin Luther King Jr.
Commentary by Black Kos editor Denise Oliver Velez
Martin Luther King, Jr. was born in Atlanta, GA, on Jan 15 in 1929.
Oh, I know we celebrate his birthday later on this month, but I wanted to think about him as a young child, and as a young man before he went on to become an icon of the civil rights movement.
He was not so very different from many young black men born into a black middle class family.
Like many members of the black middle class his father, Michael was a preacher.
Like many members of the black middle class his mama was a teacher.
Like many members of the black middle class, the family roots were not far removed from poverty.

King's paternal grandfather, James Albert King, had been a sharecropper near the small town of Stockbridge, Georgia, outside Atlanta. Like most sharecroppers, he had worked hard and earned little. King, Sr. was the second of ten children. He had left Stockbridge for Atlanta at the age of sixteen, with nothing but a sixth-grade education and a pair of shoes.

In Atlanta he worked odd jobs and studied, and slowly developed a reputation as a preacher. While preaching at two small churches outside of Atlanta, he met Alberta Christine Williams, his future wife, and King, Jr.'s mother. She was a graduate of Atlanta's Spelman College, had attended the Hampton Institute in Virginia, and had returned to Atlanta to teach. Her father, the Reverend Adam Daniel Williams, presided over Atlanta's well-established Ebenezer Baptist Church.

When King, Sr. and Williams married, they moved into the Williams home on Auburn Avenue, the main street of Atlanta's African American business district.

After some time had passed, her father asked King, Sr. to serve as assistant pastor at Ebenezer, which he did. When the senior pastor died of a heart attack in 1931, King, Sr. took over his duties.
He was really born with the name Michael King Jr. His father changed his own name and his sons' in 1939 after a trip to Germany—to honor Martin Luther.
When I read about his childhood I am reminded that being middle class—and black—was not a protection from racism.
It still isn't.

Martin Luther King Jr. was not an only child. He grew up with a sister who was older than him, Willie Christine King, and a younger brother, Alfred Daniel Williams King. Martin Luther King's childhood was a normal happy upbringing. He and his siblings consisted learned to play the piano from their mom and were guided by the spiritual teachings from their dad and grandfather.

But the family was quickly schooled on the harsh reality of the racial segregation of the south. A family outing to a shoe store resulted in the family being ushered to the back exit after being told by the storeowner that blacks were not allowed in the store. This was one of Martin Luther King's first episodes that were a result of the Jim Crow laws that were in effect at that time.
His childhood story illustrates something more important than what he went on to accomplish.
When we look closely at what shapes people in the black community to fight for change we have to remember two important things.
The centrality of the church in our community. And the bond of blackness forged by racism that supersedes and transcends classic "class" analysis.
To be white and middle class tends to separate middle class white people from poor whites. Rarely is there a shared cultural identity. There is often open derision—illustrated by pejorative terms like "trailer trash".
The black middle class does not have the luxury of abandoning those who are poor. Nor have we abandoned strong ties to our churches.
Many of us are clear that we are only a generation or two from sharecropping or slavery. Secondly we wear our brand on our skin—the mark of blackness places us in the same group no matter our social class.
The black church is still the center of much black life, and leadership is still drawn from it. Few of our churches are uni-class. We may attend service and be sitting in the same pew with a housemaid or day laborer.
Even those who moved away from Christianity, gathered around other preachers—like Malcolm.
The lesson I learn when I look at the face of young Martin, is that he could have been any black child I see today. One of those black children missing no one pays attention to. One of those black children murdered by stray gunfire. One of those black children who winds up in the school to prison pipeline. One of those black kids headed off to Sunday school.
I am also reminded (no matter my own non-christian persuasion) that those on the left who deride religion and spiritual faith openly on forums such as these, do little to forge the coalitions we need to move forward.
For many on the left who pride themselves in their openly militant atheism—poor whites and their churches and revival meetings are merely objects of scorn. There is vocal derision of evangelicals, yet one of the most powerful progressive voices we hear today is that of Rev. William Barber, head of the N.C. NAACP, an evangelical pastor.
The fact that you don't believe is your business. Mocking those that do disses many members of our most solid and stable Democratic Party voting block.
Young Martin's family was guided by their strong spiritual belief. This is true in many black families.
So when you quote or cite the Rev. Dr. Martin Luther King Jr. remember young Martin.
Before you post remarks categorizing all people of faith as delusional, remember young Martin.
Before we get swept away in the celebrations to come—look at his young face. Then look at the faces of young black school kids.
Celebrate our children today.
Accept that many are growing up as he did.
Guided by faith.
"Faith is taking the first step even when you don't see the whole staircase."
Martin Luther King, Jr.
~~~~~~~~~~~~~~~~~~~~~~~~~~~~~~~~~~~~~~~~~~~~~~~~~~~
News by dopper0189, Black Kos Managing Editor
~~~~~~~~~~~~~~~~~~~~~~~~~~~~~~~~~~~~~~~~~~~~~~~~~~~


~~~~~~~~~~~~~~~~~~~~~~~~~~~~~~~~~~~~~~~~~~~~~~~~~~~
They were for gun control, before they were against it. TheGrio: NRA was pro-gun control when it came to Black Panthers.
~~~~~~~~~~~~~~~~~~~~~~~~~~~~~~~~~~~~~~~~~~~~~~~~~~~
In the wake of the deadly Newtown Connecticut shooting in December, President Barack Obama appointed Vice President Joe Biden to convene a gun violence prevention task force. The National Rifle Association, or the NRA, expressed its disappointment with a meeting it held with Biden, who will release his recommendations on Tuesday.
"We were disappointed with how little this meeting had to do with keeping our children safe and how much it had to do with an agenda to attack the Second Amendment," the NRA wrote in a statement. "While claiming that no policy proposals would be 'prejudged,' this Task Force spent most of its time on proposed restrictions on lawful firearms owners — honest, taxpaying, hardworking Americans."
While today's NRA takes hardline positions against even the most modest gun control measures, this was not always the case. Throughout its history, the NRA supported gun control, including restrictions on gun ownership, and was not focused on the Second Amendment.
But the organization had a change of heart in the 1970s when the Black Panthers advocated for an individual right to bear arms. Ironically, the Panthers were the founders of the modern-day gun rights movement, which became the purview of predominantly white, rural conservatives.
The ambiguous reading of the Second Amendment notwithstanding, gun control is as old as the Republic, and the amendment was not interpreted as an absolute in the early days of the United States. There was a balance between individual rights and public safety.
For example, slaves and freed blacks were barred from gun ownership, reflecting fears that African-Americans would revolt. At the same time, the founders proscribed gun ownership to many whites, including those who would not swear their loyalty to the Revolution. And contrary to legend, the "Wild, Wild West" had the most severe gun control policies in America.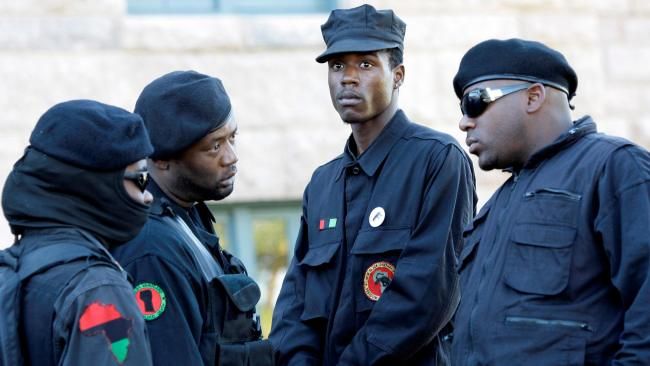 ~~~~~~~~~~~~~~~~~~~~~~~~~~~~~~~~~~~~~~~~~~~~~~~~~~~
Billboards are everywhere in New York City. But few, if any, have been anything like a series of anonymous billboards that have popped up on bus shelters in the Bedford-Stuyvesant neighborhood of Brooklyn. Colorlines: Series of Brooklyn Billboards Put Racial Inequity on Display.
~~~~~~~~~~~~~~~~~~~~~~~~~~~~~~~~~~~~~~~~~~~~~~~~~~~
Billboards are everywhere in New York City. They're on subway trains and in stations, and on top of and inside taxis. But few, if any, have been anything like a series of anonymous billboards that have popped up on bus shelters in the Bedford-Stuyvesant neighborhood of Brooklyn. They're not selling anything but a delcaration: that racism still exists.
That's also the name of the appropriately titled campaign. At least half a dozen billboard sites have sprung up around the neighborhood since August, with each month dedicated to highlighting racial disparities that impact black people in America. So far, the billboards have touched on topics ranging from the entertainment industry, education, fast food, smoking, policing, and black wealth. Each month's billboard is also accompanied by an detailed post on Tumblr that provides background information, news articles, studies, charts, and statistics to back up each claim.
A brief statement on the Tumblr page says, in part, that "RISE is a proejct designed to illuminate some of the ways in which racism operates in this country." But who's behind the project remains a mystery.
For the time being, the project seems dedicated to its anonymity. Both the Tumblr page and the billboards themselves are devoid of any contact information. Similarly, the private advertising company that's contracted by New York City's transit agency to host advertisments and billboards said that it does not give out information about who paid for the advertisements.
Even local activists who spend their time dedicated to working on racial justice issues can't figure out who's behind the billboards. Nonetheless, they're intrigued by the campaign. This month's billboard is dedicated to Stop-and-Frisk, the controversial NYPD tactic that's drawn national criticism for its disproportionate impact on black and Latino men. The billboard's provactive text reads, "Don't want to get stopped by the NYPD? Stop being black." On the heels of New York City's 2013 mayoral race and the prominent role that critics of Stop-and-Frisk have taken in city politics, the billboards have become a meaningful part of local discussion.




A "Racism Still Exists" billboard in Bed-Stuy, Brooklyn on the corner of Nostrand Avenue and Halsey Street. Jamilah King - ColorLines


~~~~~~~~~~~~~~~~~~~~~~~~~~~~~~~~~~~~~~~~~~~~~~~~~~~

~~~~~~~~~~~~~~~~~~~~~~~~~~~~~~~~~~~~~~~~~~~~~~~~~~~
Much has been made about slavery as entertainment in movies like "Django Unchained." But lost in the discussion is slavery as history, and the simple fact that it was an economic system which seized the economic know-how of Africans in order to construct unimaginable wealth. ColorLines: 10 Things You Should Know About Slavery and Won't Learn at 'Django'
~~~~~~~~~~~~~~~~~~~~~~~~~~~~~~~~~~~~~~~~~~~~~~~~~~~
Though sadistic and macabre, the plain truth is that slavery was an unprecedented economic juggernaut whose impact is still lived by each of us daily. Consequently, here's my top-10 list of things everyone should know about the economic roots of slavery.

1) Slavery laid the foundation for the modern international economic system.
The massive infrastructure required to move 8 to 10 million Africans halfway around the world built entire cities in England and France, such as Liverpool, Manchester and Bordeaux. It was key to London's emergence as a global capital of commerce, and spurred New York's rise as a center of finance. The industry to construct, fund, staff, and administer the thousands of ships which made close to 50,000 individual voyages was alone a herculean task. The international financial and distribution networks required to coordinate, maintain and profit from slavery set the framework for the modern global economy.

2) Africans' economic skills were a leading reason for their enslavement.
Africans possessed unique expertise which Europeans required to make their colonial ventures successful. Africans knew how to grow and cultivate crops in tropical and semi-tropical climates. African rice growers, for instance, were captured in order to bring their agricultural knowledge to America's sea islands and those of the Caribbean. Many West African civilizations possessed goldsmiths and expert metal workers on a grand scale. These slaves were snatched to work in Spanish and Portuguese gold and silver mines throughout Central and South America. Contrary to the myth of unskilled labor, large numbers of Africans were anything but.

3) African know-how transformed slave economies into some of the wealthiest on the planet.
The fruits of the slave trade funded the growth of global empires. The greatest source of wealth for imperial France was the "white gold" of sugar produced by Africans in Haiti. More riches flowed to Britain from the slave economy of Jamaica than all of the original American 13 colonies combined. Those resources underwrote the Industrial Revolution and vast improvements in Western Europe's economic infrastructure.

4) Until it was destroyed by the Civil War, slavery made the American South the richest and most powerful region in America.
Slavery was a national enterprise, but the economic and political center of gravity during the U.S.'s first incarnation as a slave republic was the South. This was true even during the colonial era. Virginia was its richest colony and George Washington was one of its wealthiest people because of his slaves. The majority of the new country's presidents and Supreme Court justices were Southerners.

However, the invention of the cotton gin took the South's national economic dominance and transformed it into a global phenomenon. British demand for American cotton, as I have written before, made the southern stretch of the Mississippi River the Silicon Valley of its era. The single largest concentration of America's millionaires was gathered in plantations along the Mississippi's banks. The first and only president of the Confederacy—Jefferson Davis—was a Mississippi, millionaire slave holder.

5) Defense of slavery, more than taxes, was pivotal to America's declaration of independence.
The South had long resisted Northern calls to leave the British Empire. That's because the South sold most of its slave-produced products to Britain and relied on the British Navy to protect the slave trade. But a court case in England changed all of that. In 1775, a British court ruled that slaves could not be held in the United Kingdom against their will. Fearing that the ruling would apply to the American colonies, the Southern planters swung behind the Northern push for greater autonomy. In 1776, one year later, America left its former colonial master. The issue of slavery was so powerful that it changed the course of history.
~~~~~~~~~~~~~~~~~~~~~~~~~~~~~~~~~~~~~~~~~~~~~~~~~
Instead of debating Django Unchained, we should be harsher critics of shows like Best Funeral Ever. The Root: Black Reality TV and the Rebirth of Fool.
~~~~~~~~~~~~~~~~~~~~~~~~~~~~~~~~~~~~~~~~~~~~~~~~~
It's official. Reality-television executives have lost their minds. The reality-TV shows featuring mostly black casts debuting in 2013 are setting back images of black folks in television at least 60 years.
While critics are obsessed with the controversial film Django Unchained, there is a movement taking place in reality television that has elevated black buffoonery to the highest level possible while diminishing black culture to the lowest level in recent memory. The images of blacks on TLC's reality shows Best Funeral Ever and The Sisterhood and Oxygen's All My Babies' Mamas are appalling. They are also reminiscent more of images of blacks in film at the turn of the last century than of blacks in television during the last 60 years.
While we're spending hours upon hours debating one film on social networks and in the media, tomfoolery is raging on TLC and Oxygen in the form of reality-television programming that has little to no entertainment value and is more exploitative than any Tarantino film could ever be. As my late grandmother would say, we are "focused on the wrong thing." The images of blacks as buffoons, jezebels, coons and Aunt Jemimas are circulating through our living rooms on a daily onslaught in the form of reality-TV promos, reruns and marathons.
As if trying to survive the damage done to our televisual images by Real Housewives of Atlanta, Basketball Wives and Love and Hip Hop franchises isn't enough to manage, here comes a slew of shows that would make the "ladies" of those shows gasp and swoon.
In all honesty, I could barely get through the first episode of Best Funeral Ever, a reality show highlighting the Golden Gate funeral home in Dallas, where the narration proclaims, "You may be in a casket, but it can still be fantastic." The funeral home will do any funeral service one can imagine.



TLC's Best Funeral Ever


~~~~~~~~~~~~~~~~~~~~~~~~~~~~~~~~~~~~~~~~~~~~~~~~~~
To quote Mrs. dopper "OO-OOP!". WashingtonPost: Delta Sigma Theta Sorority celebrates 100 years of black sisterhood in D.C.
~~~~~~~~~~~~~~~~~~~~~~~~~~~~~~~~~~~~~~~~~~~~~~~~~~
Sara Horton and her mother, Margaret Horton, walked side by side across the Howard University campus Friday, united not only by their mother-daughter bond but in sisterhood.
The Hortons are members of the Delta Sigma Theta Sorority, and they were on their way to meet more sisters — busloads of sisters — at Burr Gymnasium.
There, in crimson peacoats buttoned high over cream sweaters, the women greeted one another, hugged and posed for photographs before embarking on Impact Projects, bringing comfort, expertise and some home cooking to 22 hospitals, schools, community kitchens and shelters in the area. The Deltas, who've come to the District this weekend from as far away as California, wouldn't have wanted to start their centennial celebrations any way other than with a morning dedicated to serving the community that was born 100 years ago.
Members of Omega Psi Phi Fraternity, the Deltas' brother organization, chauffeured their sorors in golf carts to the Mecca, as Howard is sometimes called as it is the nation's oldest and most prestigious black university and home to many Greek-letter organizations. Other Deltas chose to stroll onto the campus, reminiscing about pledge days and probate shows. Sorors joined hands to form pyramids — one of the shared symbols of their sisterhood.



Sorority sisters, guests attend happy hour celebration: In honor of Delta Sigma Theta's 100th anniversary, a group of friends and sorority sisters organized a happy hour at Opera Ultra Lounge on Thursday to bring together members of various historically black Greek organizations. (WashingtonPost)


~~~~~~~~~~~~~~~~~~~~~~~~~~~~~~~~~~~~~~~~~~~~~~~~~~~


~~~~~~~~~~~~~~~~~~~~~~~~~~~~~~~~~~~~~~~~~~~~~~~~~~~
Three years after a devastating 2010 earthquake, a renewable energy plan aims to help the nation. The Root: Shedding Light on Haiti.
~~~~~~~~~~~~~~~~~~~~~~~~~~~~~~~~~~~~~~~~~~~~~~~~~~~
To some extent, the greatest challenge facing Haiti is not just rebuilding the country after the destruction caused by the earthquake in 2010 -- it's tackling the problems the natural disaster exacerbated.
The country's identity has long been perched between two extremes: Haiti is the first independent black nation in the Western Hemisphere, yet it's become the poorest. According to an International Red Cross report in 2006, seven out of 10 Haitians were found to be living on less than $2 per day. In addition to those poverty statistics, the lack of adequate health care, public and environmental safety, education and employment are just a few of the chronic issues Haiti has battled for nearly half of a century.
Three years after the earthquake, healing those old wounds is still the key to prosperity for Haiti, even as reconstruction continues. One of the focal points of recent revitalization efforts has been to reestablish the country's once-fertile agricultural sector by addressing a fundamental (and somewhat tangible) need -- light.
Enter Soleil Global. Living up to its name ("soleil" is French for sun), the organization's mission is "to empower communities through innovative, affordable and sustainable energy solutions." Founded by Haitian-American social entrepreneur Jacques-Philippe Piverger and chaired by Ayo Roach, a great deal of its work focuses on Haiti. For the past year, SG has concentrated its efforts on the island's Central Plateau, where a vast amount of farmland still exists. Its aim is to put an inflatable, low-cost solar light in every household without electricity, beginning with those living in that area. They named the light "Luci" to give it a human characteristic, and it can last up to two years. The lights are one factor that may help local farmers be more productive and assist residents in even the most routine daily chores.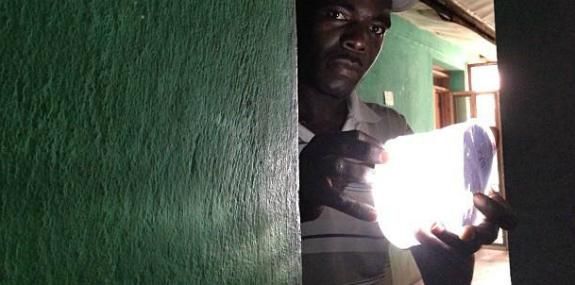 Farmer in Central Plateau of Haiti holding a solar-power light (Courtesy of Soleil Global)


~~~~~~~~~~~~~~~~~~~~~~~~~~~~~~~~~~~~~~~~~~~~~~~~~~
The tragic instability in the Sahel region (of North Africa) continues. Slate: France Increases Security Amid Africa Operations in Mali and Somalia.
~~~~~~~~~~~~~~~~~~~~~~~~~~~~~~~~~~~~~~~~~~~~~~~~~~
It's not a good day for the French military. A French hostage and two soldiers were killed during a secret service rescue mission in Somalia just as the French military continued air strikes in Mali to push back Islamist extremists that have been linked with al-Qaida. At least one French helicopter pilot has died. Amid these operations, French President Francois Hollande has ordered an increase in domestic security, saying there's now an increased risk of a terrorist attack, reports the BBC.
While France worked to push back the Islamist extremists, West African countries agreed to quicken their plans to deploy troops to prevent the group from expanding its power. The decision to get involved began when the extremists, who had seized the northern end of Mali nine months ago, decided to move south, raising fears that Islamists could soon take over the entire country, points out the Associated Press. "The risk is the creation of a terrorist state at the doorstep of Europe and France," French Defense Minister Jean-Yves Le Drian said.
Meanwhile, the minister described as a "coincidence" that the Mali operation came as France conducted a helicopter raid in Somalia to free a French hostage. Although France says the hostage was killed by Somali Islamists, al-Shabaab, the group that kidnapped the hostage in 2009, said he was still alive, reports the Wall Street Journal. At least one French commando was killed as part of the rescue mission, although another one remains missing. At least seventeen al-Shabaab fighters were also killed.


~~~~~~~~~~~~~~~~~~~~~~~~~~~~~~~~~~~~~~~~~~~~~~~~~~~~~~~~~~
Voices and Soul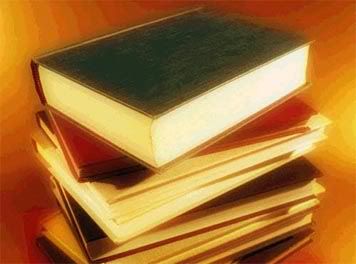 by Justice Putnam
Black Kos Poetry Editor
In the following poem, which is a true story, Nikky Finney recounts the wedding of her youngest brother.
Her brother's new wife was born in Edgefield, South Carolina. Edgefield, South Carolina, was also the home of Senator Strom Thurmond. Edgefield was where the reception was being held. Thurmond heard about the wedding and dropped by. Thurmond's driver pulled up in a long black car. Thurmond got out. She was standing way up high on a balcony looking down. He danced with all the women there. All of the women were Black women. One of them was her mother. It was quite a celebration. Weddings usually are. Finney was the only one standing around feeling that the moment was a scandalous one. She was the sister of the groom. She was also the Poet standing there staring down, rudely staring at all the happy dancing human beings, the poet who could not help but bring her long memory to the dance.
Dancing with Strom

"I want to tell you, ladies and gentlemen, there's not enough
troops in the army to force the southern people to break
down segregation and accept the Negro [pronounced Nigra]
into our theatres, into our swimming pools, into our homes,
and into our churches."

—Strom Thurmond, South Carolina
Senator and Presidential Candidate
for the States' Rights Party, 1948

"I said, I'm gonna fight Thurmond from the mountain to
the sea."

—Modjeska Monteith Simkins, Civil
Rights Matriarch, South Carolina, 1948

The youngest has been married off.

He is as tall as Abraham Lincoln. Here, on his
wedding day, he flaunts the high spinning laugh
of a newly freed slave. I stand above him, just
off the second-floor landing, watching
the celebration unfold.

Uncle-cousins, bosom buddies, convertible cars
of nosy paramours, strolling churlish penny-
pinchers pour onto the mansion estate. Below,
Strom Thurmond is dancing with my mother.

The favorite son of South Carolina has already
danced with the giddy bride and the giddy bride's
mother. More women await: Easter dressy,
drenched in caramel, double exposed, triple cinched,
lined up, leggy, ready.

I refuse to leave the porch.

If I walk down I imagine he will extend his
hand, assume I am next in his happy darky line,
#427 on his dance card. His history
and mine, burnt cork and blackboard chalk,
concentric, pancaked, one face, two histories,
slow dragging, doing the nasty.

My father knows all this.

Daddy's Black Chief Justice legs straddle the boilerplate
carapace of the CSS H. L. Hunley, lost Confederate
submarine, soon to be found just off the coast of
Charleston. He keeps it fully submerged by
applying the weight of every treatise he has
ever written against the death penalty of
South Carolina. Chanting "Briggs v. Elliott,"
he keeps the ironside door of the submarine shut.
No hands.

His eyes are a Black father's beacon, search-
lights blazing for the married-off sons, and
on the unmarried, whale-eyed nose-in-book
daughter, born unmoored, quiet, yellow,
strategically placed under hospital lights to
fully bake. The one with the most to lose.

There will be no trouble. Still, he chain-
smokes. A burning stick of mint & Indian
leaf seesaws between his lips. He wants
me to remember that trouble is a fire that
runs like a staircase up then down. Even
on a beautiful day in June.

I remember the new research just out:
What the Negro gave America
Chapter 9,206:

Enslaved Africans gifted porches to North
America. Once off the boats they were told,
then made, to build themselves a place—to live.

They build the house that will keep them alive.

Rather than be the bloody human floret on
yet another southern tree, they imagine higher
ground. They build landings with floor enough
to see the trouble coming. Their arced imaginations
nail the necessary out into the floral air. On the
backs and fronts of twentypenny houses,
a watching place is made for the ones who will
come tipping with torch & hog tie through the
quiet woods, hoping to hang them as decoration
in the porcupine hair of longleaf.

The architecture of Black people is sui generis.
This is architecture dreamed by the enslaved:

Their design will be stolen.
Their wits will outlast gold.
My eyes seek historical rest from the kiss-
kiss theater below; Strom Thurmond's
it's-never-too-late-to-forgive-me chivaree.
I search the tops of yellow pine while my
fingers reach, catch, pinch my father's
determined-to-rise smoke.

Long before AC African people did the
math: how to cool down the hot air of
South Carolina?

If I could descend, without being trotted
out by some roughrider driven by his
submarine dreams, this is what I'd take
my time and scribble into the three-tiered,
white créme wedding cake:

Filibuster. States' Rights. The Grand Inquisition
of the great Thurgood Marshall. This wedding
reception would not have been possible without
the Civil Rights Act of 1957 (opposed by
you-know-who).

The Dixiecrat senator has not worn his
sandy seersucker fedora to the vows.
The top of Strom Thurmond's bald head
reveals a birthmark tattooed in contrapposto
pose: Segregation Forever.

All my life he has been the face of hatred;
the blue eyes of the Confederate flag,
the pasty bald of white men pulling wooly
heads up into the dark skirts of trees,
the sharp, slobbering, amber teeth of
German shepherds, still clenched inside
the tissue-thin, (still marching), band-leader
legs of Black schoolteachers, the single-
minded pupae growing between the legs of
white boys crossing the tracks, ready to
force Black girls into fifth-grade positions,
Palmetto state-sanctioned sex 101.

I didn't want to dance with him.

My young cousin arrives at my elbow.
Her beautiful lips the color of soft-skin
mangoes. She pulls, teasing the stitches
of my satin bridesmaid gown, "You better
go on down there and dance with Strom—
while he still has something left."

I don't tell her it is unsouthern for her
to call him by his first name, as if they
are familiar. I don't tell her: To bear
witness to marriage is to believe that
everything moving through the sweet
wedding air can be confidently, left—
to Love.

I stand on the landing high above the
beginnings of Love, holding a plastic
champagne flute, drinking in the warm
June air of South Carolina. I hear my
youngest brother's top hat joy. Looking
down I find him, deep in the giddy crowd,
modern, integrated, interpretive.

For ten seconds I consider dancing with
Strom. His Confederate hands touch
every shoulder, finger, back that I love.
I listen to the sound of Black laughter
shimmying. All worry floats beyond
the gurgling submarine bubbles,
the white railing, every drop of
champagne air.

I close my eyes and Uncle Freddie
appears out of a baby's breath of fog.
(The dead are never porch bound.)
He moves with ease where I cannot.
He walks out on the rice-thrown air,
heaving a lightning bolt instead of
a wave. Suddenly, there is a table set,
complete with 1963 dining room stars,
they twinkle twinkle up & behind him.
Thelonious, Martin, Malcolm, Nina,
Dakota, all mouths Negro wide &
open have come to sing me down.
His tattered almanac sleeps curled like
a wintering slug in his back pocket.
His dark Dogon eyes jet to the scene
below, then zoom past me until they are
lost in the waning sugilite sky. Turning
in the shadows of the wheat fields,
he whispers a truth plucked from
the foreword tucked in his back pocket:
Veritas: Black people will forgive you
quicker than you can say Orangeburg
Massacre.

History does not keep books on the
handiwork of slaves. But the enslaved
who built this Big House, long before
I arrived for this big wedding, knew
the power of a porch.

This native necessity of nailing down
a place, for the cooling off of air,
in order to lift the friendly, the kindly,
the so politely, the in-love-ly, jubilant,
into the arms of the grand peculiar,
for the greater good of
the public spectacular:

us
giving us
away.
~~~~~~~~~~~~~~~~~~~~~~~~~~~~~~~~~~~~~~~~~~~~~~~~~~~~~~~~~~
Welcome to the Front Porch