Yes. I know. Strange, isn't it. Two reasons.
First, there's the diary me! command. This is inspired by a comment (I guess this is in the purview of Top Comments) that I THOUGHT was in rexymeteorite's courageous diary, which he's already promoted here, Talk Me Down -- A New Service to the Kos Community. Here's cognitive defect for you: it was actually in an interesting diary Brash Eqilibrium wrote about the science of comment trolls online. Yes, social scientists study this kind of thing! You see, the commenter came to the conclusion that the presence of trolls and the increased venom of pie fights here is the fault of changes made when DK4 was introduced. It's Wednesday morning, and I'm still grappling with the logic behind it.
Second, this week it's just easier for me to take a stab at meta than to try research on something that isn't fully prepped. All will be revealed below the great orange trollcatcher.
But First, A Word From Our Sponsor:
Top Comments recognizes the previous day's Top Mojo and strives to promote each day's outstanding comments through nominations made by Kossacks like you. Please send comments (before 9:30pm ET) by email to topcomments@gmail.com or by our KosMail message board. Just click on the Spinning Top to make a submission. Look for the Spinning Top to pop up in diaries posts around Daily Kos.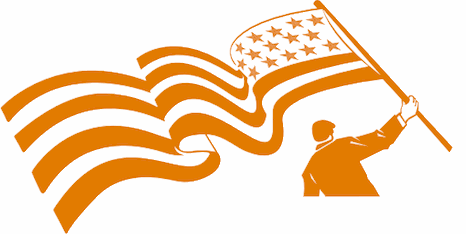 Make sure that you include the direct link to the comment (the URL), which is available by clicking on that comment's date/time. Please let us know your Daily Kos user name if you use email so we can credit you properly. If you send a writeup with the link, we can include that as well. The diarist poster reserves the right to edit all content.
Please come in. You're invited to make yourself at home!
First, what this week has been like. I'm taking a week off from my Thursday Classical Music duties (these require both research and an interesting amount of time at Youtube to curate the music clips) because I have a brand new syllabus to write for a course (The Social and Cultural History of the United States - I've taught the Cultural part but I have to integrate the Social part into it) that I'm teaching at a school I haven't taught at before and to get their paperwork done. I've taught two of the three books -- Joyce Appleby, Inheriting the Revolution: The First Generation of Americans and James Gregory, American Exodus: The Dust Bowl Migration and Okie Culture in California in different contexts, but the book that will anchor this, Made in America: A Social History of American Culture and Character by the sociologist Claude Fischer, isn't arranged strictly chronologically. I want this done by Friday morning, because in case you haven't figured this out yet, I'm spending the long weekend in the warm embrace of the SF Kossacks, courtesy of one of our own colleagues at Top Comments. Yes, there will be pictures. [Update at 3PM Wednesday: Yeah, this is what I have to do before the 3rd. Not a CHANCE it will be done by Friday, because I'm packing and trying to put the apartment in order, but at least now you know what I'm working on.]
Anyhow, here, below the fold, is the comment. I'm still leery about name-checking:
Never really noticed the Troll Problem here until (1+ / 0-)

after dkos started the 'groups' feature-

'Agreeable people tend to groupthink, which is when people make poor decisions for the sake of harmony and conformity'

Real conversations quickly became pie-fights, group pile-ons, outrageous HRs for mostly having a different point of view of a diary topic. And, man this is prevalent in religion-groups and political-groups, and on and on and on.

Groups and group-think Divide people Way Too Much. Just one bad-apple, mean-spirited member in a group TAINTS the Whole group, IMHO.
Group-think! OMGZ. Same writer made a comment in
rexymeteorite
's diary too:
oh great-another group with the same players (0+ / 0-)

a bit redundant IMHO. sigh

Where are the adults???
"Another group with the same players" refers to the Courtesy Kos group (full disclosure, I'm an active member of said group), and "adults" probably refers to the fact that the founder of the group is under 30 -- a mean-spirited dig. Presumably we're the group that makes
poor decisions for the sake of harmony and conformity.
That's the diary in which we address (even though we didn't have to) the complaint of some of the recent TTFNers that whatever moderation the GOS had seems not to exist any more. I don't even want to address that one except to say that if you're a member of one particular group and you think people are being mean to you, maybe you should moderate the way you're defending your position. (Incidentally, we did a trial run of the process Sunday, and it works!)
Maybe some history. From dKosopedia:
The launch completed on Sunday, February 13, 2011 at 4:30am eastern time, after the Daily Kos site had been down for 16.5 hours starting at noon eastern time (9am Pacific time) on Saturday, February 12, 2011.
Now, "never noticed the troll problem" before February 12, 2011? The diarist's IUD is in the 30,000s. Okay, mine is in the 90,000s but I lurked for an unconscionably long time, and I seem to remember reading that the fallout over Proposition 8 was exponentially more vicious than anything we've seen in terms of mass piefighting over the past two years. What does the timing have to do with lack of civility and concern trolls? More to the point, didn't using troll diaries as an open thread for recipe exchange start well before DK4 was introduced? Hyperbole. Sounds like sour grapes, actually.
But the idea that GROUPS are the problem. Because they promote Group-Think. More from dKosopedia for DK4:
Groups are collections of one or more people who want to collaborate on a topic or idea and publish diaries about this topic under the auspices of a group. As a group can gain readers and followers just as a single diarist can, this helps build an audience for all the group's publications, regardless of the individual author. Groups can also republish diaries written by others that are related to their topic.
Where does group think come into this?
Look at us, the members of the Top Comments group! Except for the fact that our diaries here have a prescribed form, and except for the fact that we mostly enjoy each other's company, what else do we do in lockstep? NOTHING. We even have to be reminded -- frequently -- that we're supposed to monitor the Kososphere for comments worth of inclusion on our Top Comments list and isn't that supposed to be even more important than furnishing a diary? Lockstep. HAH!
The most regimented group I know of here is Readers and Book Lovers because of the tight scheduling. Given the diversity of curators there, what group-think? How is group-think even possible in the R&BL context? I mean, even the one particular group I referred to above has diversity of opinion on the worth of certain forms of gun control. If they all show up in diaries about guns it's because we have the ability to follow tags.
For me, groups are a GOOD thing. You'll even recall that in my New Diarists diary one of the things I featured was involvement in groups, because it helps you make friends here. Seriously, one of my better efforts here (outside of my diaries) was a group that Chrislove and I formed during a discussion in Top Comments that's now Remembering LGBT History, a repository for all the recovery efforts Kossacks have indulged in here that creates a record so that the material doesn't have to be dug up again. I'm really happy about Kossacks for Marriage Equality too. The other groups I've formed? Well, one was for some other people, who sort of use it, and the others are there if anyone ever needs them.
And where would I have been for the past five weeks without the group I'm writing this diary for? You have to know that you've provided some of the stability I'm trying to reclaim as I start my new life, and you have to know how grateful I am that my instincts led me to you a few months ago. I have a difficult diary to write in two weeks about my quilt (it's ready and it should be here in Los Angeles on Tuesday or Wednesday of next week - preview some of it here). I remember Ben's spectacular diary on his quilt, so I went to look at it and I saw how close we all were in May; I know we're even closer now. (By the way, Ben, I'm going to follow what you did in your diary VERY closely; please consider that to be a tribute and not as my ripping you off.)
And now for the real reasons you come here:

TOP COMMENTS
January 16, 2013
Thanks to tonight's Top Comments contributors! Let us hear from YOU when you find that proficient comment.
From blueoregon:

Nominating NWTerriD's comment about Republican efforts to rig the vote in chloris creator's diary about the Party's efforts to game the 2016 election.
From Kaili Joy Gray and BlackSheep1:

In Kaili Joy Gray's diary trashing Rick Scott, they both especially liked this comment made by On Puget Sound.
From Noddy:

Meteor Blades unfavorably compares the NRA with the Mafia in Steveningen's diary NRA responds to ad outrage: Obama children ad not about Obama children, and tb92 likes the idea of sending the Secret Service into the homes of the NRA leaders in the same diary.
From Dave in Northridge, your wishing he was in transit already diarist:
Tom P has a great reply to a comment in his own diary about Dennis Kucinich becoming the new liberal for Fox News.
Starting a thread in kos's diary on the further decline of the Republican Party, GreenMtnState creates a metric, he, blue aardvark and DEMONrat ankle biter play with it, and Smoh has the devastating last word.
TOP MOJO
January 15, 2013
(excluding Tip Jars and first comments)
Thanks, mik!
1) he should start taking names by louisev — 236
2) Yes, I think the FBI and police should investigate by TomP — 230
3) Most horrifying part of his story by NYFM — 138
4) I'm sure Marcus had to by Horace Boothroyd III — 136
5) My fear... by TheOrchid — 121
6) There were plenty of Unionists in the "South" by Bluehawk — 116
7) There are good people everywhere by Citizenpower — 115
8) I hate to say it, but a fair proportion of my by blue aardvark — 114
9) Could we limit the south bashing please. by boadicea — 101
10) It's like the damn by TomP — 96
11) F*cking despicable. by Free Jazz at High Noon — 93
12) Like me, Barack Obama is a father by twigg — 92
13) As the guy in the Union Kepi, allow me to say by MinistryOfTruth — 90
14) Perhaps but the by david mizner — 80
15) Why the NRA Behaves the Way it Does by JekyllnHyde — 79
16) no surprise by coyotebanjo — 74
17) The right wing is full of mental illness and most by lakehillsliberal — 74
18) What did she do illegal by MRobDC — 73
19) Wouldn't signing such a document pose by 714day — 73
20) Happy "real" MLK Jr. Day by Denise Oliver Velez — 70
21) this is a winner by quixotic — 67
22) I'm a hunter myself. I own several guns. by Dartagnan — 67
23) Hugz back at you, byootafulz! :) oh, & I found it: by ericlewis0 — 66
24) Kos should pay the $5000 by grubber — 65
25) Pooties Unlimited by Ed Tracey — 65
26) Alienation may be part of it, by TomP — 65
27) Amen. Here Is Me With My Niece by webranding — 64
28) As a strong supporter of the 2nd amendment, by JayRaye — 63
29) Expect the RWNJ's to come out by pollbuster — 61
30) That is so sad. by TomP — 60
31) Or, in other words, Frank Luntz has finished by blue aardvark — 60
32) I have fears about that, too by chicating — 60
TOP PHOTOS
January 15, 2013
Enjoy jotter's wonderful PictureQuilt below. Just click on the picture and it will magically take you to the comment that features that photo. Have fun, Kossacks!