Well, a complicated night for me! It began weeks ago when I signed up to do the Top Comments diary tonight. Then, Lance Armstrong made an arrangement to speak openly and clearly on all aspects of his career with Oprah Winfrey on this night. It is happening live as I write this.
As many of you know, I am a cyclist. I am not racing now, but if my recovery from last year's crash goes well, I could race this year. I ride with racers, I train with racers, I love going fast. In 20+ years I've won three races, no more.
Anyway, cycling and racing are important to me. I have lived in that world for many years, and, tonight, my mind is on that. 

The night was further complicated by the storm system moving through our area right now. The rains have been remarkable today, temperatures have been dropping, and there is the possibility of snow before the system clears the area. That isn't very serious, but it did mean a power outage of about three hours earlier this afternoon. I contacted brillig to alert her in the event power was not restored in time to do the diary.
Distractions!
On to what I intend, below, then! But, first, a word from our sponsor ...
Top Comments recognizes the previous day's Top Mojo and strives to promote each day's outstanding comments through nominations made by Kossacks like you. Please send comments (before 9:30pm ET) by email to topcomments@gmail.com or by our KosMail message board. Just click on the Spinning Top to make a submission. Look for the Spinning Top to pop up in diaries around Daily Kos.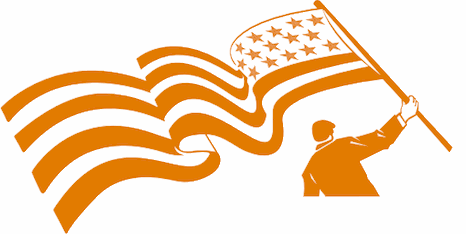 Make sure that you include the direct link to the comment (the URL), which is available by clicking on that comment's date/time. Please let us know your Daily Kos user name if you use email so we can credit you properly. If you send a writeup with the link, we can include that as well. The diarist reserves the right to edit all content.
Please come in. You're invited to make yourself at home! Join us beneath the fleur de kos...
But what I intended to write about tonight was how Republicans make a much stronger argument for Democratic politics than we Democrats do. That is something I believe, and, I think, a great opportunity for us. In that vein, then ...
To me it seems the strongest arguments for voting Democratic are coming from Republicans, and not so much from their rhetoric as from their behavior - what their actions say they believe. That is where the war on women is clearest, where the war on workers is clearest. That is where the war on immigrants is clearest, the war on born children and their families, the war on gays, the poor, the disadvantaged, the non-white, the sick, the elderly, the retired, the ex-military ...
And all of those wars involve HUGE values judgments. All of the targets of those wars DESERVE the war, in their view, deserve the withering condemnations, the measures taken to enhance their 'earned' minority status, to build and expand measures of discrimination and disenfranchisement against them.
All public resources are under attack. Workers, employees, funding ... I read an article in our local paper two days ago about the lack of adequate funding to keep the roads and bridges in a reasonable state of repair. There was a huge hacking incident late last year in the state of South Carolina. The social security numbers and financial information of every South Carolina taxpayer (and DEPENDENT!!!) was compromised, the same for South Carolina businesses. Newspaper article after article reports on this 'failure of government,' and how the occurrence has weakened faith in government.
Only, it isn't a failure of government. It is a failure of Republican-administered government. Let me say that again. It is a failure of Republican-administered government. It is Nikki Haley's failure. It is Jim DeMint's failure. It is Lindsey Graham's failure. Yes, of course, DeMint and Graham have not been directly involved in the administration of the state's resources. But they approve wholeheartedly of governing practices employed by 'public servants' like Nikki Haley. They approve of undercutting effective government, particularly if it involves withdrawing funds from effective government practices to artificially deflate taxes, because that insures their succession, and that of politicians in their party.
It really is that simple. Their guiding thesis was provided by Reagan, when he said (paraphrase) government is the problem, not the solution. I don't believe it was a thesis when Reagan expressed it, I think it was a criticism of government not being what it could be, not being what it should be. It could be taken as a challenge. Republicans (I think without exception) do not take it as a challenge. They take it as a thesis to be proven, over and over and over again. They undermine government, consciously and intentionally, to make it conform to their credo. And the worse it works, the more convincing their argument appears to the voters, and, more importantly, the harder it becomes to justify almost any level of taxation whatsoever. Because what does government achieve, after all?


I am encouraged after this election because people seem to be looking at them 'behind the curtain,' so to speak, using that Wizard of Oz analogy. They seem to be seeing Republicans for who and what they are. Out for their own interest, which is dramatically contrary to the interest of 99% of our people. And they do this by making government work worse, and by attacking a large number of minorities both politically and with their withering, unrelenting judgmentalism. They cast the first stone, they do unto others as others would never do unto them, they condemn the mote and ignore the beam. But now, the American public is beginning to see them for who they are.
Let's help them! Let's begin making our argument in harmony with the one they're making! It's the least we can do! Let's win this great debate in our society today.
On to tonight's comments!
---
Ben, I have no idea how you managed to write such a fantastic diary with so many "distractions" :). You're amazing... and don't give me any argument over that!
Brillig's ObDisclaimer: The decision to publish each nomination lies with the evening's Diarist and/or Comment Formatter. My evenings at the helm, I try reeeeallllyy hard to publish everything without regard to content. I really do, even when I disagree personally with any given nomination. "TopCommentness" lies in the eyes of the nominator and of you, the reader - I leave the decision to you. I do not publish self-nominations (ie your own comments) and if I ruled the world, we'd all build community, supporting and uplifting instead of tearing our fellow Kossacks down.

From AnnieR:

A comment made by imokyrok yesterday in JoanMar's article, really struck a chord in me. We've let the craziness get out of control for way too long now.
From Dave in Northridge:

In a thread on copyright in paradise50's New Day diary, ZenTrainer came up with this gem. Sorry for being in a phase where a well-placed obscenity makes me guffaw.
From BeninSC:


This comment by Top Comments' own Ed Tracey is out of recommendability, but it deserves attention for its quality and depth! (As is often the case for Ed Tracey's contributions!) Comment flagged by bluezen.
---
Top Mojo for yesterday, January 16th, first comments and tip jars excluded. Thank you
mik
for the mojo magic!
1) You left out by NWTerriD — 201
2) how many teahdists shop at whole foods? by DEMonrat ankle biter — 163
3) I'm pretty sure he wrote: by kharma — 159
4) The NRA is in the right wing bubble where by TomP — 106
5) one sign of the exponentiality by wade norris — 99
6) The idea that millions of people would by JoanMar — 94
7) So long as the money rolls in for Dennis. by TomP — 93
8) Economic populism is still most important by Dallasdoc — 90
9) The failure of our system to even acknowledge by RFK Lives — 90
10) So why is it a red herring? by kharma — 89
11) he won't have to work that hard... by edrie — 89
12) You should always rec - extra mojo gets traded in by here4tehbeer — 88
13) You know what, Tom? by Seneca Doane — 86
14) At the time he wrote that Op-Ed in the WSJ, by confitesprit — 85
15) I rarely rec Kos' diaries because, why bother, but by glorificus — 83
16) The NRA by hnichols — 82
17) I thought your point was so important by chloris creator — 78
18) If only there was a large progressive community by Words In Action — 77
19) Not the diary I expected. by Bindle — 76
20) Could you show me where... by RichM — 76
21) Well, this is awkward... by angry marmot — 76
22) The NRA is so powerful by ivorybill — 75
23) I've been reading about the polar vortex weakening by FishOutofWater — 75
24) Teabagger 2nd amendment solutions... by JeffW — 74
25) Even the Mafia doesn't go after people's kids... by Meteor Blades — 73
26) The Obama kids ad isn't about Obama's kids by Dallasdoc — 72
27) sometimes things just don't work out. by On Puget Sound — 71
28) Yeah, you know, I had lots to say about by KVoimakas — 70
29) Not "more important" by fugitive — 70
30) Obama won 78% of all counties with a Whole Foods by ybruti — 69
---
Top Pictures for yesterday, January 16th. Click any image to be taken to the full comment. Thank you
jotter
for the image magic!