Many years ago I watched an episode of M*A*S*H (from Season 2, Episode 7, first shown on Oct 27, 1973) that stuck with me. In the episode Hawkeye was at least infatuated with a female lieutenant (ably played by Corinne Camacho) in their encampment. One of the enlisted soldiers had fallen in love with a Korean girl. She got pregnant and had their baby, and he wanted to marry her before he was shipped home, which as imminent. Hawkeye played a primary role in clearing out the roadblocks and in making the wedding happen. In between other activities, he wooed the lieutenant throughout the episode, until the end of the show, when he finally seemed to have realized success in that endeavor. Then they had an abbreviated love scene, interrupted by her interest in his role in helping the enlisted soldier. It is that scene which has stuck with me so resiliently.
More below! But, first, a word from our sponsor ...
Top Comments recognizes the previous day's Top Mojo and strives to promote each day's outstanding comments through nominations made by Kossacks like you. Please send comments (before 9:30pm ET) by email to topcomments@gmail.com or by our KosMail message board. Just click on the Spinning Top to make a submission. Look for the Spinning Top to pop up in diaries around Daily Kos.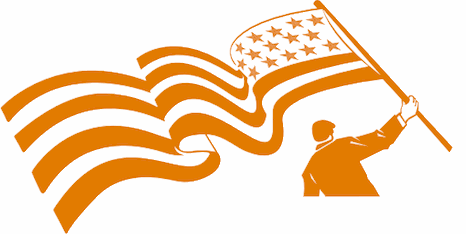 Make sure that you include the direct link to the comment (the URL), which is available by clicking on that comment's date/time. Please let us know your Daily Kos user name if you use email so we can credit you properly. If you send a writeup with the link, we can include that as well. The diarist reserves the right to edit all content.
Please come in. You're invited to make yourself at home! Join us beneath the fleur de kos...
This is a transcript from the show, which I compiled, myself. I could not hear it exceptionally well (my hearing was seriously compromised in my accident), so it is not word for word, and there are some things I probably got wrong outright, but it contains the jist of what transpired in the scene.

Hawkeye - The Army wasn't sure the girl was good enough for one of the draftees. Her name is Kim.

Lt. Hoffman - Is that a Korean name?

Hawkeye - Not necessarily, but in this case it is, which works out fine because Kim is Korean.

(Then Lt. Hoffman asked something like, you stood me up to coordinate a wedding for this couple?)

Hawkeye - Who stood you up? You don't see this adorable person here, lips at the ready?

Lt. Hoffman - I just want to be sure I have all the facts.

Hawkeye - What is this an interview for Stars and Stripes?

Hawkeye - Fact one: Phil loves Kim and Kim Loves Phil. So much so they created fact two, a baby. Since Phil is being shipped home he wanted to take his wife and baby with him.

Lt. Hoffman - I just didn't know you needed to arrange a marriage between one of our guys and a gook.

Hawkeye - Kim is Korean.

Lt. Hoffman - It's a matter of semantics

Hawkeye - What? What you trying to tell me? You don't care for LIP's (ed. note: Local Indigenous Personnel = Korean nationals, LIP is the title of the episode.)?

Lt. Hoffman - Not when they're marrying our people.

Hawkeye - Our people ...

Hawkeye - Now since I am one of them who are we?

Lt. Hoffman - Us silly

Hawkeye - Oh us, of course.

Lt. Hoffman - What are you doing?

Hawkeye - I think I want my handshake back.

Hawkeye - You're built, lieutenant. You've got a body I'd like to take a lifetime getting to know and once I've learned it I'd like to start at the top and go down to the bottom again.

Hawkeye - But somewhere in that luscious chemistry There some pretty unappetizing ideas I just don't think I could take the mix. Good night Lieutenant.
(Again, text from that episode of M*A*S*H, I merely transcribed it to talk about it tonight.)
As remarkable as the scene was, I've found relatively little information about it online. That is attributable, certainly, to how long ago it was. Here is one of the mentions I did find:

The final scene with Hawkeye and Lt. Hoffman has genuine tension, partly because you don't see it coming. But then when Lt. Hoffman says that one word, you react the same way Hawkeye does--one of shock.

The show gives Hawkeye the chance to tell off the racist Lt. Hoffman in very clear, crisp--yet funny--terms.
I think it was not really so funny, because of the intensity of the racism Hawkeye encountered, and the suddenness of his reaction to it. He had pursued the super attractive Lieutenant throughout the episode, and when it looked like they'd finally make some sparks, the racism reared its ugly head.
(Change of direction in essay.)
When I was a student in (what was then West) Germany, students at my university were always talking about the 'politisches Mandat,' essentially a mandate they felt they had to play a role in the political dialogue of the day. Since the Vietnam War was going on, then, that was the biggest individual 'cause' of the day (as, indeed, it was on many US campuses). Very unpopular with the students of (what was then known as) the 'red university,' there were routine demonstrations against US presence in the country and against the US prosecution of the war.
It was the first time I had ever encountered that phenomenon, where a formal group (in this case students at a university) took their association as basis for political engagement. I didn't think much of it at the time - we were guests in the country - students, absorbing everything we encountered with keen interest and intensity. Our identity as Americans didn't mean that much, to us or to those we met. They knew we had played no role in national policy, and we didn't seem defensive about it, or inclined to take a contrary position. So it was a historical episode, but not something that dominated our experience.
Of course, the dynamic political atmosphere did play a role in helping us along the path of becoming the human beings we are today. I look back with joy at that very political time. I did not become more conservative in ANY way because of the experience, and I view my political evolution and development as being consistent and in line with that experience.
I thought about this because of the more recently relevant trend of other 'groups' to use their grouphood as mandate for making political statements. A few months ago I saw a sign at a local church calling down God's blessings on Chick-Fil-A for their hideous political statements on our gay sisters and brothers. I have made no effort to hide the name of the church for privacy reasons. If it reflects badly on them, so be it.
(No need to zoom in, the sign says: God Bless Chick-Fil-A, by way of endorsement of the political mandate Chick-Fil-A's CEO assumed in making his political statement of hatred against gays.)
Of course, there have been many more such 'episodes,' since, with companies taking their 'political mandate' as reason to hit employees who might obtain needed health care under 'Obamacare,' for example. I don't have a list of such places, but I know I will not patronize ANY of them I know about, under any circumstances, any more than I'd accept a Chick-Fil-A sandwich if someone bought it for me. Not happening, and my fervent hope is that these companies realize terrible consequences for their embracing of hatred and discrimination.
Wouldn't it be marvelous if our society had a greater sensitivity to racist ideas and inner ugliness? If so-called 'Christians judged not, that they be not judged? They have no fear of being judged, too many are like them, and they are like them too openly. May our fellow citizens come to recognize racism and hatred as Hawkeye Pierce did so clearly in that episode of M*A*S*H ohsomany years ago. And may those attitudes acquire the societal stigma they so richly deserve.
To quote the sig line of one of our fine TC visitors, I choose love!
Thank you for visiting! On to tonight's comments! (Graciously compiled by brillig!)
---
Brillig's ObDisclaimer:
The decision to publish each nomination lies with the evening's Diarist and/or Comment Formatter. My evenings at the helm, I try reeeeallllyy hard to publish everything
without
regard to content. I really do, even when I disagree personally with any given nomination. "TopCommentness" lies in the eyes of the nominator and of you, the reader - I leave the decision to you. I do
not
publish self-nominations (ie your own comments) and if I ruled the world, we'd all build community, supporting and uplifting instead of tearing our fellow Kossacks down.
From Puddytat:

I am overwhelmed at this simple and precise characterization of the NRA by commonmass. Don't miss it or the always wonderful Animal Nuz cartoon diary from ericlewis0 that is was in.
From BeninSC:


This comment was flagged by judyms9. By rodentrancher, it makes the case that the NRA is not effectively on the side of hunters.

I picked this well-recognized comment by shopkeeper on 'essential info' for participating in the gun safety dialogue, in response to a diary some felt suggested only the most informed about the weapons themselves should participate. This one cuts deep, in my opinion, and makes a powerful argument!
---
Top Mojo for yesterday, January 18th, first comments and tip jars excluded. Thank you
mik
for the mojo magic!
1) Words can't state by zakandsantos — 153
2) Title alone is well worth a Recommend by Lefty Coaster — 147
3) If only the Democrats would speak their truth with by Oaktown Girl — 127
4) Someone made the great point elsewhere by teacherjon — 124
5) What a lovely tribute to all your children-- by DrLori — 117
6) I have a manure shovel and invite each of by entlord — 117
7) Can you inform me about the Bullet lodged in my by shopkeeper — 117
8) Not just anyone with children by boadicea — 111
9) 'At Will' and by Horace Boothroyd III — 99
10) Lots of people "snap" by blue aardvark — 99
11) I've 'snapped' before also; after being taunted by roseeriter — 94
12) Shorter Rand Paul by Dallasdoc — 94
13) I'm speechless by Cali Scribe — 90
14) I'm ticking twoards my next b-day. by Horace Boothroyd III — 88
15) How Many of These Ceos by bink — 87
16) I routinely walked over 10 miles a shift at my by Lefty Coaster — 86
17) Wow, even in New York this is out of touch. by dance you monster — 86
18) And even if a Senator does happen to by Leap Year — 84
19) 1981 by homo neurotic — 84
20) The retirement age should be lowered... by Addison — 82
21) From the SLT article linked below by Adam B — 81
22) It doesn't bother me, I have been firing guns by DefendOurConstitution — 80
23) Actually no. by twigg — 81
24) I looked it up by NegSpin — 78
25) Oh, the humanity! by DrLori — 78
26) Oh, Tamar.... by lineatus — 77
27) From the comments section by MadRuth — 76
28) I saw my brother in law shot in front of my eyes. by Agent99 — 75
29) I wondered when those chickens by Brooke In Seattle — 75
30) The 99% don't count. by DRo — 75
---
Top Pictures for yesterday, January 18th. Click any image to be taken to the full comment. Thank you
jotter
for the image magic!