Congratulations, Mr. President.
And THANK YOU!
Passed the Affordable Health Care Act.
Ended the War In Iraq.
Ended DADT; refused federal government support of DOMA; enacted hate crimes law in honor of Matthew Shepard.
You Want to Be Commander in Chief?
Saved the American automobile industry.
Signed the Lily Ledbetter Fair Pay Act.
Supported marriage equality.
Killed Osama Bin Laden.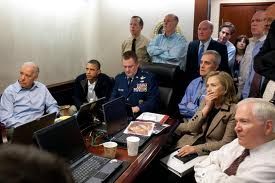 Awarded Nobel Peace Prize.
Most tweeted photo ever.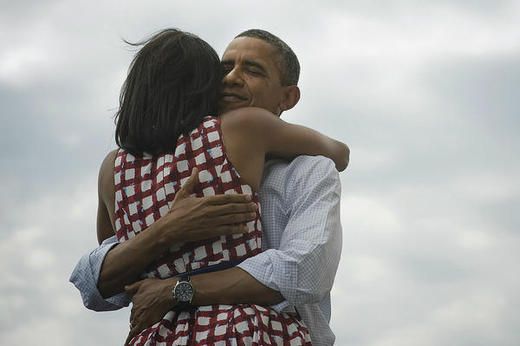 And . . . Newtown, which he said was the worst day of his Presidency.
Thank you, Mr. President. We stand with you for four more years.
++++++
And from the comments, this (courtesy of bobswern) from today's New York Times column from Paul Krugman:

On the day President Obama signed the Affordable Care Act into law, an exuberant Vice President Biden famously pronounced the reform a "big something deal" — except that he didn't use the word "something." And he was right.

In fact, I'd suggest using this phrase to describe the Obama administration as a whole. F.D.R. had his New Deal; well, Mr. Obama has his Big Deal. He hasn't delivered everything his supporters wanted, and at times the survival of his achievements seemed very much in doubt. But if progressives look at where we are as the second term begins, they'll find grounds for a lot of (qualified) satisfaction…
++++++++
tgypsy notes that Van Jones said we have gone from "jubilation to confirmation." Lovely.