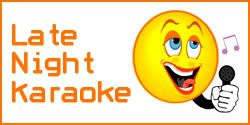 Belated fame abroad

After failing to make an impact in North America, Rodríguez gave up his career as a musician. However, although he was relatively unknown in his home country, by the mid-1970s, his albums were starting to gain airplay in South Africa, Botswana, Rhodesia, New Zealand, and Australia.
After imported copies of his Sussex albums ran dry, an Australian record label, Blue Goose Music, bought the Australian rights to his back catalogue in the mid-1970s. Blue Goose released his two studio albums plus a compilation album At His Best (featuring unreleased recordings from 1973 "Can't Get Away", "I'll Slip Away" [a rerecording of his first single], and "Street Boy").
With a new buzz around Rodriguez, in 1979 he toured Australia with the Mark Gillespie Band as support. Two shows from the tour were later released on the Australian-only album Alive—the title being a play on the rumours caused by his public obscurity that he had died years ago. After the '79 tour, he returned to Australia for a final tour in 1981 with Midnight Oil before quietly slipping back into normal life.
Unbeknownst to Rodríguez, "At His Best" went platinum in South Africa, which at one stage was the major disk-press interest supplying his music to the rest of the world. He would often be compared to successful contemporaries such as Bob Dylan. Additionally, some of his songs came to serve as anti-Apartheid anthems in South Africa,[4] where his work influenced many musicians who protested the government. It has been reported that anti-apartheid activist Steve Biko was a Rodríguez fan.[5]
In 1991, both his albums were released on CD in South Africa for the first time, which helped perpetuate his already existent fame. However, even in South Africa, few details of his life were known to his fans and it was widely rumored and believed that Rodríguez had killed himself during a concert in the 1970s.