Good morning, Bomber and Meeses and everyone else. These Mondays really come around inexorably, don't they?
Questions of the day: Of all the liberal causes out there (and they are legion), which is nearest and dearest to your heart? What is your favorite spot in your home to sit and relax? What is your preferred snack food for big televised events (from inaugurations to award shows to sporting events or the new season of whatever show)? Gardens: Wild or formal? Pets: Purebred or mutt?
Twitter Tornado
Most of you implied you did not care who won the Super Bowl last night, but perhaps some watched for the commercials. Or maybe not. Still, it was quite a night, and I have a gazillion tweets that I would love to post, 99% having to do with either the game (some tying it in to politics) or the ads.
There was a Dodge ad with the tag line, "God made a farmer" that was narrated by Paul Harvey. Very rah-rah, isn't white rural America the best thing ever." Here are a couple inspired by that ad:
God made a farmer. Then god made thousands of field workers, approx. one of whom dies every day while working & making ~$10k/year. WTF god?

— Susie Cagle (@susie_c) February 4, 2013
God needed someone to buy trucks the day the loan deficiency payment and disaster aid + crop insurance check cleared, so God made a farmer.

— Michael Grunwald (@MikeGrunwald) February 4, 2013
There was a power outage at the Super Dome mid game, right after the half time show. San Francisco was losing badly before the outage. They came back strongly after the outage, though not enough to win.
One thing we know Jindal won't blame for the power outage: insufficient volcano monitoring

— Dana Houle (@DanaHoule) February 4, 2013
If life were an iPhone commercial, the game would go on with 70,000 flashlight apps and everyone singing Feist together.

— pourmecoffee (@pourmecoffee) February 4, 2013
Karl Rove sent Megyn Kelly down the hall to confirm whether the power at the #SuperBowl is really out. "My people say it's on."

— Top Conservative Cat (@TeaPartyCat) February 4, 2013
Power outage reportedly due to a power surge, so 49ers definitely won't be held responsible

— Chris Lehmann (@lehmannchris) February 4, 2013
"The crowd's restless! Get Beyonce back out there!" "We can't! We can't power her backup dancers!"

— delrayser (@delrayser) February 4, 2013
Because Obama banned incandescent bulbs. #ActuallyHeDidnt

— Brad Friedman (@TheBradBlog) February 4, 2013
The 49ers could totally escape under cover of darkness right now.

— Charles Homans (@chashomans) February 4, 2013
Well, there goes Bobby Jindal's presidential chances. #superbowlblackout

— Sharoney (@Sharoney) February 4, 2013
Luckily, the bar for "worst power outage at the Superdome" is set really high.

— daveweigel (@daveweigel) February 4, 2013
lol Bobby Jindahl you need to tax the poor some more to pay for a 20th century power grid.

— Karl (@JerryMander) February 4, 2013
Maybe more later in the comments.
On This Day
In 1783, Britain declared a formal cessation of hostilities in the American Revolutionary War.
In 1789, The Electoral College unanimously chose George Washington to be the first president of the United States.
In 1861, delegates from six southern states met in Montgomery, Ala., to form the Confederate States of America.
In 1938, the first feature-length film to use cel animation, Snow White and the Seven Dwarves, was released in the United States by some company called Disney.
In 1941, the United Service Organizations (USO) was formed.
In 1974, newspaper heiress Patricia Hearst was kidnapped in Berkeley, CA by a group calling themselves the Symbionese Liberation Army.
In 1997, a civil jury found O.J. Simpson liable for the deaths of his ex-wife, Nicole Brown Simpson, and her friend Ronald Goldman.
In 1999, four plainclothes New York City cops fired 41 bullets at Amadou Diallo in front of his Bronx home after mistaking his wallet for a gun. The unarmed West African immigrant was killed.
In 2004, the Massachusetts high court declared that gays were entitled to marry.
In 2004, the social networking website Facebook was launched.
Born on This Day
1688 – Pierre de Marivaux, French writer (d. 1763)
1829 - Gustave Léonard de Jonghe, Belgian painter (d. 1893)
1881 – Fernand Léger, French painter (d. 1955)
1889 - Walter Catlett, American actor (d. 1960)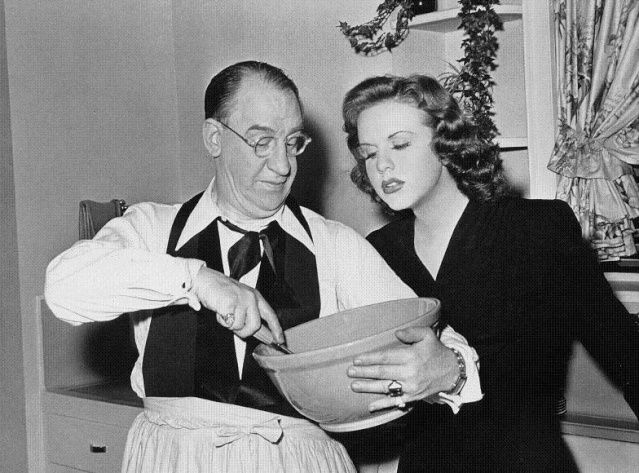 1895 – Nigel Bruce, English actor (d. 1953)
1900 – Jacques Prévert, French poet and lyricist (d. 1977)
1902 – Charles Lindbergh, American pilot and right wing activist (d. 1974)
1905 – Hylda Baker, English comedy actress (d. 1986)
1913 – Rosa Parks, American civil rights activist (d. 2005)
1918 – Ida Lupino, English film actress and director (d. 1995)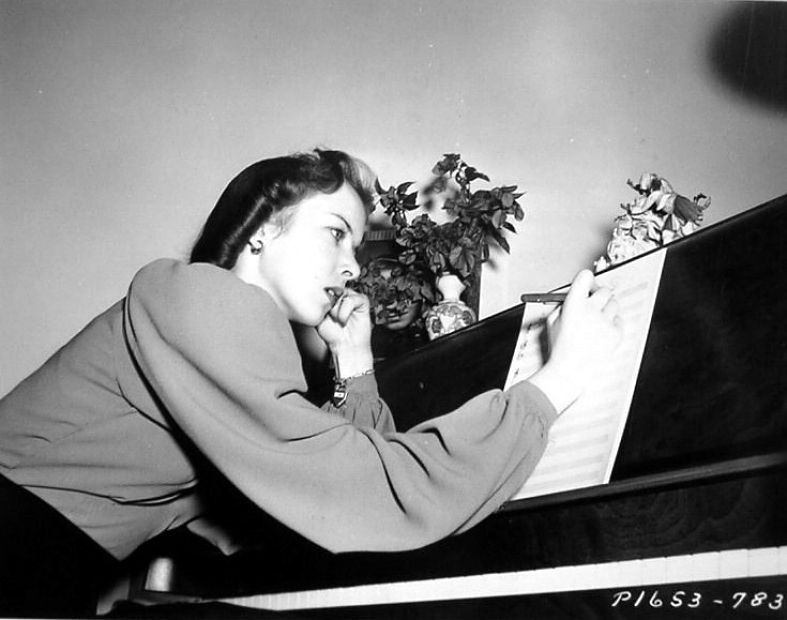 1921 – Betty Friedan, American feminist (d. 2006)
1925 – Gerald Sim, English actor
1941 – John Steel, British musician (The Animals)
1947 – Dennis C. Blair, American admiral and intelligence official
1947 – Dan Quayle, ot-nay oo-tay ight-bray former Vice President of the United States
1948 – Alice Cooper, American musician
1951 – Patrick Bergin, Irish actor
1952 – Jerry Shirley, Drummer (Humble Pie)
1959 – Lawrence Taylor, American football player
1960 – Tim Booth, British singer (James)
1971 – Rob Corddry, American actor and comedian
1973 – Oscar de la Hoya, Mexican-American boxer
Died on This Day
1640 - Hendrick C Vroom, Dutch seascape painter (b. 1652)
1694 – Nataliya Kyrillovna Naryshkina, Russian noble (b. 1651)
1921 - Xavier Mellery, Belgian painter/illustrator (b. 1845)
1959 – Una O'Connor, Irish actress (b. 1880)
1968 – Neal Cassady, American writer (b. 1926)
1975 – Louis Jordan, American musician (b. 1908)
1982 – Alex Harvey, Scottish musician (b. 1935)
1983 – Karen Carpenter, American singer and drummer (The Carpenters) (b. 1950)
1987 – Liberace, American musician (b. 1919)
1992 – Lisa Fonssagrives, 1950s supermodel (b. 1911)
2003 – Charlie Biddle, Canadian jazz bassist (b. 1926)
2005 – Ossie Davis, American actor, activist (b. 1917)
2009 – Lux Interior, American musician (The Cramps) (b. 1946)
Today is
World Cancer Day
National Stuffed Mushroom Day
Homemade Soup Day
Create a Vacuum Day
Thank a Mailman Day
This Week is
Great American Pizza Bake
Jello Week